Having lived in Barcelona for 2 years, I've witnessed this city's unique vibe first-hand from nearly every corner and have concluded that it's one of the best places to live in Spain with family (and one of the most-visited cities in Europe) for a reason.
The buzzing nightlife appeals to backpackers, and the surreal architecture is great for culture-hungry travelers, but there's so much more to Barcelona than meets the eye. This begs the question: How many days is enough to absorb all of Barcelona's magic?
I've tested various tours and activities over the years and have found that the itineraries below are great, depending on how many days you have to spend in the Catalan capital.
Hi, I'm Timon!
I've experienced the heartbeat of Spain firsthand. Over the last five years, I've immersed myself in the dynamic cities of Spain, truly living the Spanish way. My insights into this beautiful country are rooted in genuine experience.
How Many Days in Barcelona Do You Really Need?
Whenever friends ask whether Barcelona is worth visiting, my answer is a resounding yes. It's home to dozens of Michelin-starred restaurants, whimsical Gaudí architecture, and beaches that'll keep you entertained for days. Whether you've got one day or a full week, here's how to make the most of your visit.
1-2 Days in Barcelona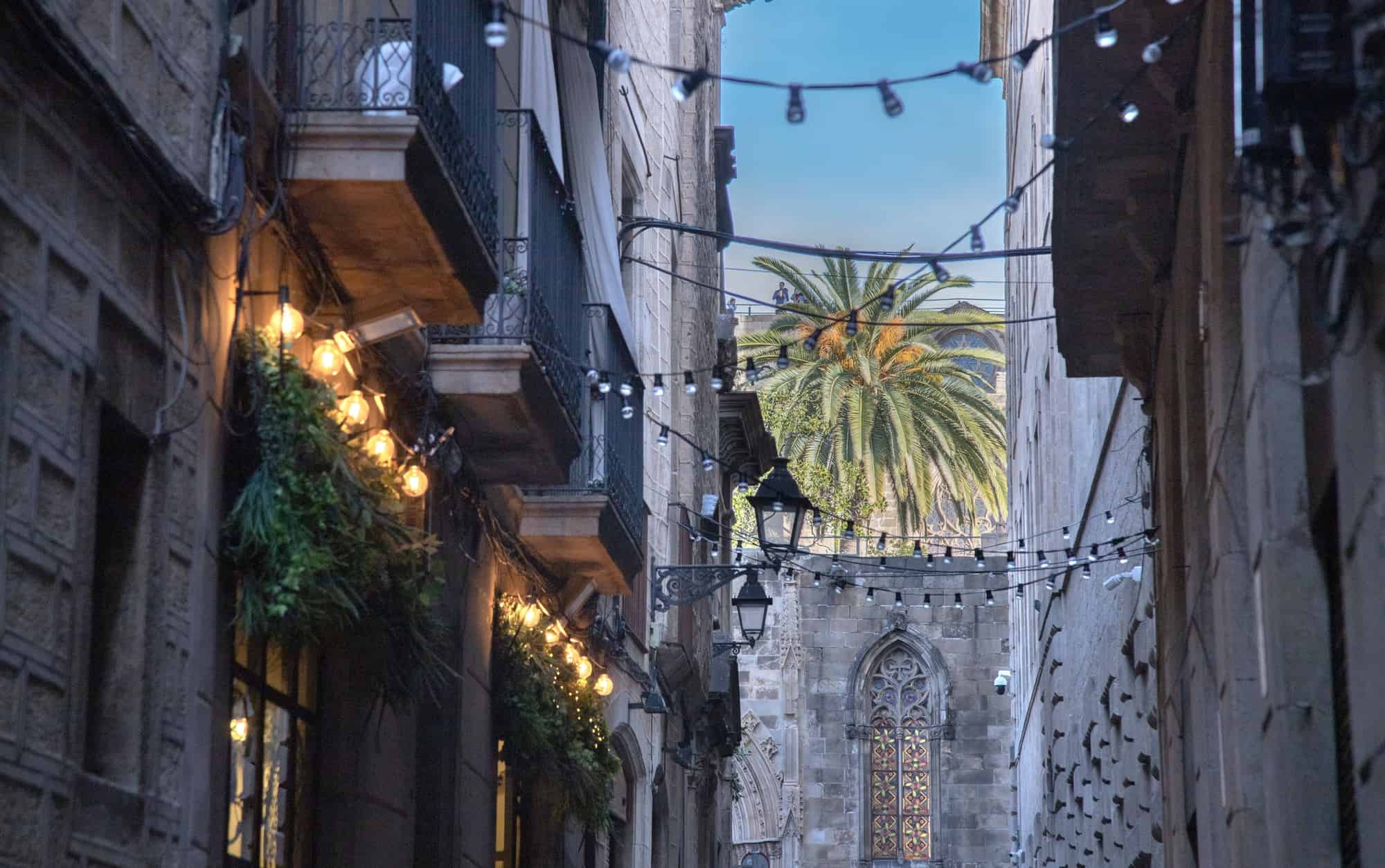 With just a day or two in Barcelona, you'll want to make the most of your time by focusing on the popular landmarks.
Start at Antoni Gaudí's masterpiece — La Sagrada Família. Take a guided tour to learn about the landmark's 140-year history. Then, head over to Park Güell for more Gaudí and great city views.
To save time, purchase a combo ticket that comes with skip-the-line access to Park Güell and guided tours of both attractions.
End your trip with a stroll down Las Ramblas before returning to your accommodation in the Gothic Quarter or El Born, two neighborhoods I recommend for their proximity to major sightseeing spots, safety, and unique charm. If you stay in El Born and have time, visit the Picasso Museum.
3-4 Days in Barcelona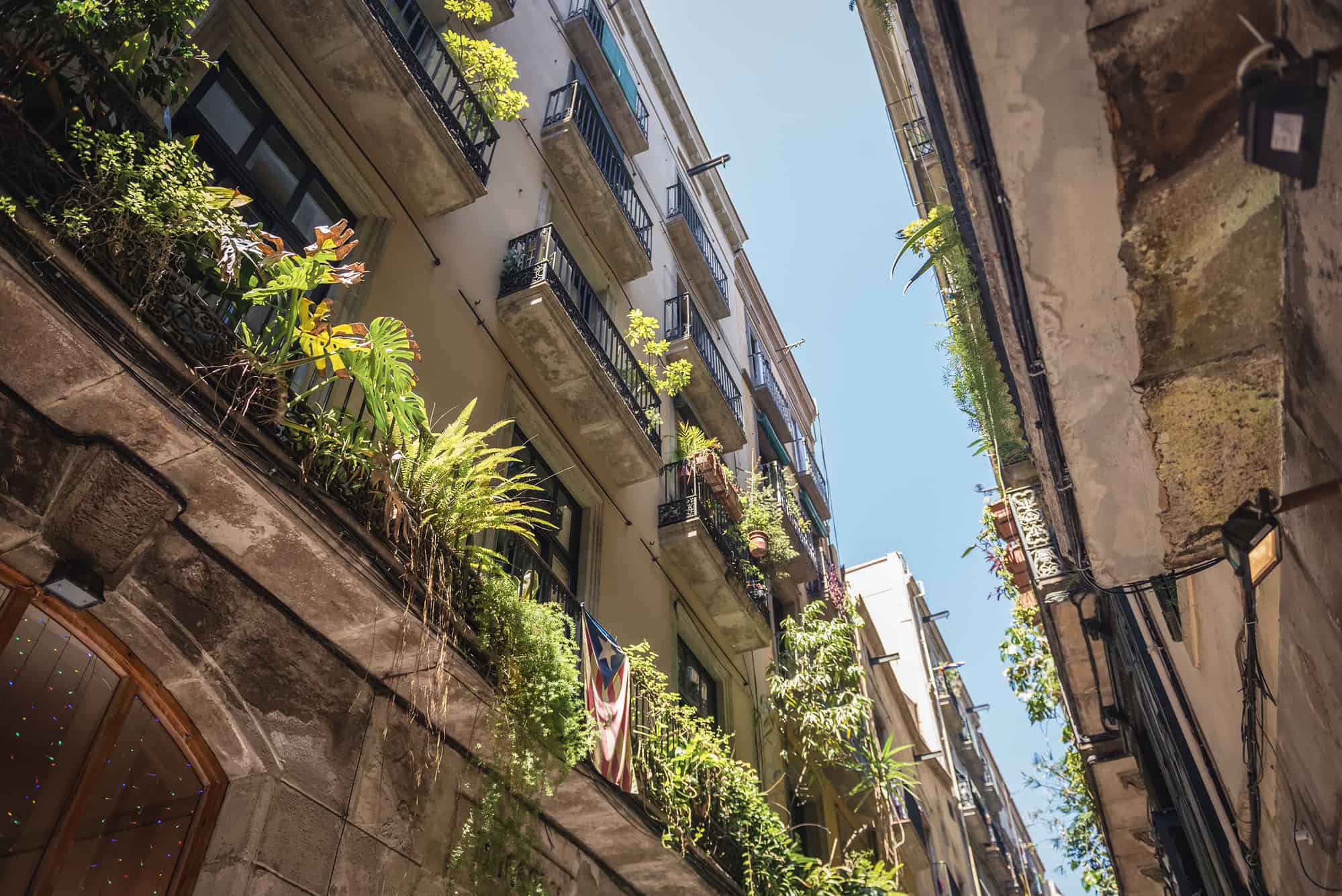 With a few more days in Barcelona, you can hit all the hotspots mentioned above while also experiencing the lesser-known parts of the city. Add a tour of the Gothic Quarter to your itinerary, and stop for good eats at the Mercat de la Boqueria.
You can use the extra time you have to visit the Museum of Contemporary Art and explore the great cafes in the area, including Departure Coffee Co. and Dalston Coffee.
When you get hungry, indulge in various cuisines found in the neighborhood, from curry to Catalan. Restaurant Rosa Negra and Tosca del Carme are great local spots, or you can try Succulent for a more upscale experience.
If you have time (and energy), end your trip by exploring Parc de la Ciutadella, a large green space where you'll find the Arc de Triomf. Or, visit Barceloneta Beach or the Carmel Bunkers for great sunset views.
5-7 Days in Barcelona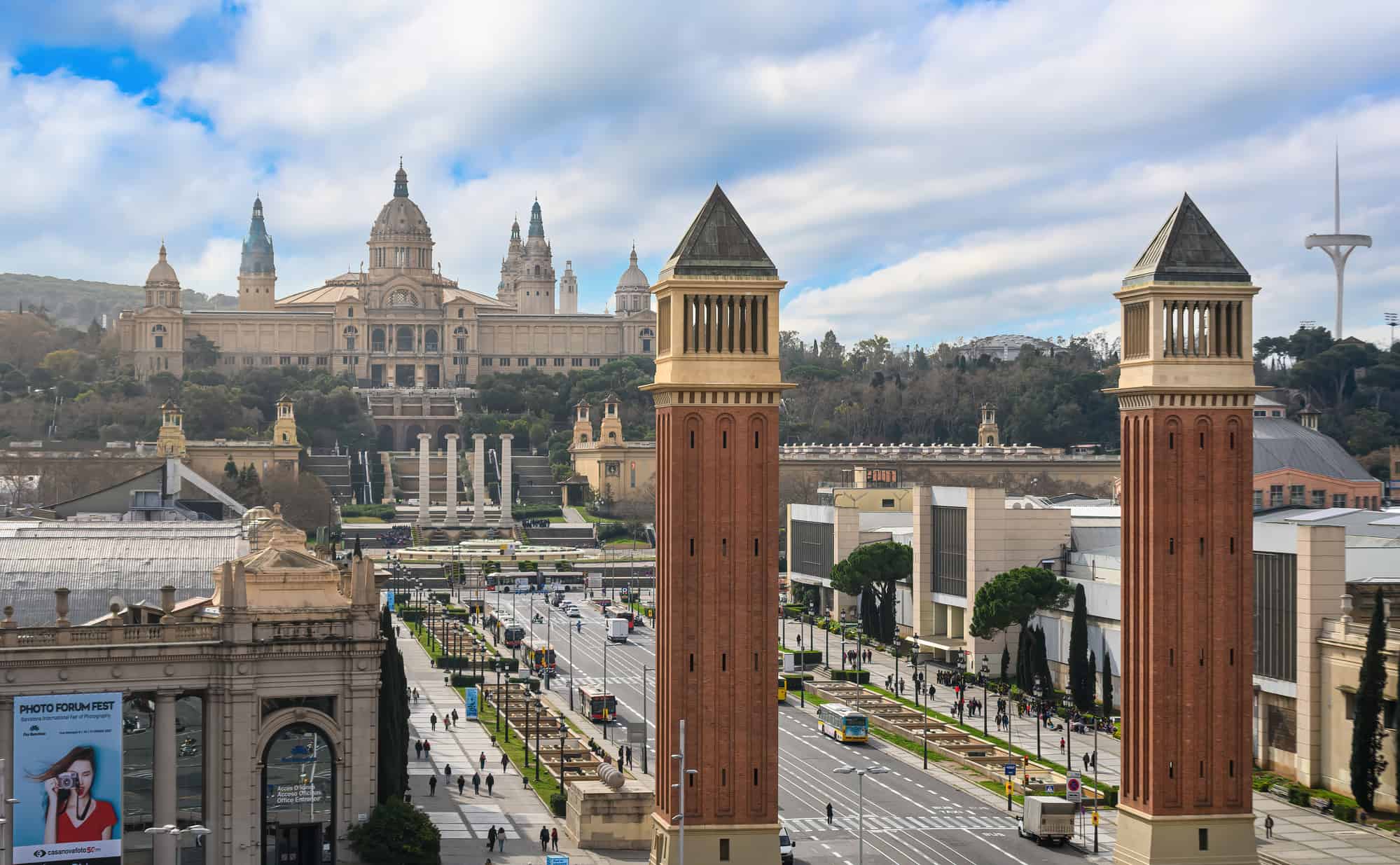 With five to seven days in Barcelona, you'll have plenty of time to explore the major Gaudí attractions, plus other typical tourist spots like the Barcelona Cathedral, Montjuïc, and Plaça de Catalunya.
If you're a sports enthusiast, you have to explore the history of one of the most popular sports in Spain at Camp Nou Stadium. It's home to one of the most popular football teams in the country, FC Barcelona.
Not a sports fan? Skip the stadium and tour the Palau de la Música Catalana instead. The UNESCO World Heritage site serves as a beautiful display of art nouveau architecture, with stained glass windows illuminating the space in color.
With more time to enjoy Barcelona at a leisurely pace, it's worth staying in the Barceloneta neighborhood to enjoy evenings at the beach. Or, for a quieter stay, Gràcia is a family-friendly neighborhood with lots of green spaces (like Park Güell) and a very Catalan vibe.
Personalize Your Stay in Barcelona
While planning a trip to Barcelona based on popular attractions is a helpful way to organize your days, I suggest personalizing your stay based on your interests.
Barcelona for the History Buff
An ideal itinerary for a history buff should start with a visit to the Augustus temple columns — nine-meter-tall columns leftover from Barcelona's Forum. They date back to the first century BC and are impressively well-kept (you'll find them inside a courtyard in a building on Carrer Paradís).
While in the area, visit the Museu d'Història de Barcelona (MUHBA) and then walk over to the 14th-century Barcelona Cathedral before spending a full day discovering Gaudí.
Start at the Sagrada Família, which never disappoints. It's worth getting a skip-the-line ticket here, which you can get if you take a guided tour (as a history lover, you'll enjoy the added context).
Barcelona for the Culinary Explorer
The best way to plan a trip to Barcelona as a culinary explorer is to start your journey (late, as Spanish meal times are notoriously late) at one of the city's famous markets — La Boqueria or Mercat de Santa Caterina. Sample a variety of cheeses, seafood, and local Iberico ham.
For a more casual dining experience, grab some tapas and a glass of vermouth at one of the many bars in El Born or Gracia. Snag a seat at a local bodega to sample dishes like patatas bravas or pan con tomate (both of which are great vegetarian food options in Spain).
If you're here to sample some Michelin-starred fare, Caelis is great for creative-looking plates, while Batea is a top choice if you love seafood.
Ultimately, the best way to get the full foodie experience is to book a food tour. For a casual yet informative introduction to Catalan history and Spanish food and wine culture, friends have enjoyed the Barcelona Tapas Walking Tour.
Barcelona for the Nature Lover
Despite its status as a sprawling metropolis, Barcelona has plenty of natural spaces to explore, including Parc de la Ciutadella. You'll find everything from the city's small zoo to waterfalls, walking trails, and over 100 species of birds.
Don't stop exploring nature just within the city limits, though. If you have time, it's worth making a trip to Montserrat, a mountain range with unique rock formations and a monastery to explore. There are several hiking routes in Montserrat, with the longest, hardest, and most rewarding being the hike up to the San Jeroni summit.
If you're short on time and want to make the most of your nature experience, book a half-day tour to Montserrat that includes tapas and wine tasting at the Oller del Mas vineyard. If you don't have time to make the day trip to Montserrat, you'll also find hiking trails around Montjuic or Collserola.
Barcelona for the Art Aficionado
The city of Barcelona itself is a work of art, but it's also filled with plenty of places to see great art. Visit the Picasso Museum or, if you love classical art, head up to the top of Montjuïc Hill to the Joan Miró Foundation.
Prefer modern art? You'll enjoy the intriguing displays at the MACBA or the colorful exhibits at the Moco Museum. If you're after an immersive experience, check out the CaixaForum. It's housed in a beautiful art nouveau building and hosts events and exhibits that'll definitely spark a dialogue.
For an immersive experience that blends art with history, book the Picasso walking tour. An experienced guide will teach you about the life and influence of Picasso in Barcelona. The tour includes entry to the Picasso Museum, where your guide will give you pointers on understanding and appreciating the various artworks inside.
Navigating Barcelona Like a Resident
Experiencing the Catalan capital from a resident's perspective will help you truly understand the magic and appeal of the destination. Here are a few tips on how to do just that.
Unwritten Etiquettes of Barcelona Life
The easiest way to blend in with the locals? Learn a few Catalan phrases. Saying please and thank you in Catalan will go a long way in showing your appreciation for the culture.
After brushing up on your Catalan, you'll want to adjust your internal clock to a slower pace. Learn to respect siesta time, as you'll find you can't get much done during roughly 2 to 5 p.m. And get used to eating dinner pretty late, with evening meals starting around 9 or 10 p.m.
Finally, get used to getting up close and personal with people here, as it's customary to greet others with a kiss on each cheek. It's a nice gesture that'll help you fit in and seem friendly.
Hidden Gems: Secret Spots in the City
The best way to explore Barcelona like a real resident is to dive deeper into the heart of the city to places off the tourist radar.
Els Jardins de la Tamarita, for example, is a garden oasis just minutes from the city center. While smaller than Parc de la Ciutadella, it offers a peaceful and romantic escape from all the city noise. After enjoying some peace and quiet, head to La Cervesera Artesana, the first brewpub in Barcelona, where you can sample local and imported beers.
If you're craving a unique dining experience, head to El Nacional, an industrial-style food hall located just a few minutes from Plaça de Catalunya. Eat dinner there, and then check out Jazzman Jazz Club, where you can enjoy soulful live jazz music and great cocktails.
Alternatively, visit The George Payne, an Irish Pub with live karaoke music that I have always loved.
Preparing for Barcelona: Practical Tips and Tricks
Have you booked your flight to Barcelona on one of the best airlines in Spain? Before departing, brush up on some transportation and safety tips to ensure a stress-free trip.
Mastering Movement: Transport Tips
With 180 stations and 12 lines, you can get just about anywhere you need to go (or pretty close) using Barcelona's metro. If you plan on using it a lot, it's usually worth getting a Hola Barcelona Travel Card. It's $20.79 for 48 hours of unlimited movement on all of Barcelona's transportation systems,
If the weather's nice, rent a bicycle. Barcelona has plenty of bike rental options (although Bicing is only for residents), and the city's flat terrain makes it an easy place to get around on two wheels.
Barcelona is super walkable, too. The Gothic Quarter and El Raval are made up of winding, narrow streets that are best discovered on foot. If you're in a hurry, there is Uber in Spain, but it's often hard to get an Uber in Barcelona, and it's usually more expensive than flagging down a taxi on the street.
Safety and Scams: Staying Secure in Barcelona
Just like any big city, Barcelona has its fair share of bag snatchers and con artists. This is usually a bigger issue in crowded spaces than anywhere else, meaning it's best to secure your belongings when using public transportation.
You're more likely to get pickpocketed or scammed than being robbed. The ATM scam is fairly common. Someone will help you "avoid bank fees" only to scan your bank card to access your PIN number and drain your account. Or, someone might "accidentally" get mustard on you to cause a commotion and pickpocket you while helping clean it up.
The best thing to do is to avoid accepting help from anybody you don't know. Don't accept "gifts" from people, and keep your phone, wallet, and other personal belongings safely stored away so they can't be snatched easily.
Going Beyond Barcelona: Day Trips and Beyond
Ready to expand your horizons? You could easily extend your trip here for a week or two just to spend time heading out on day trip adventures that await beyond Barcelona.
Historical Wonders: Tarragona
Love history? Tarragona is home to a massive Roman Amphitheatre and was once the residence of the famous Roman emperor Augustus.
You'll find several other well-preserved Roman ruins to explore here, including the circus, praetorium, and the aqueduct of Les Ferreres. If you're not that into history, Tarragona is worth visiting for the golden sand beaches.
It takes about an hour and a half to get to Tarragona from Barcelona by train, making this day trip feasible if you're short on time.
The easiest way to visit Tarragona from Barcelona, however, is to book a tour. Full-day tours last around ten hours and typically include everything from walking tours and entrance to the Tarragona Amphitheatre to stops and tours in Sitges, too.
Medieval Marvel: Girona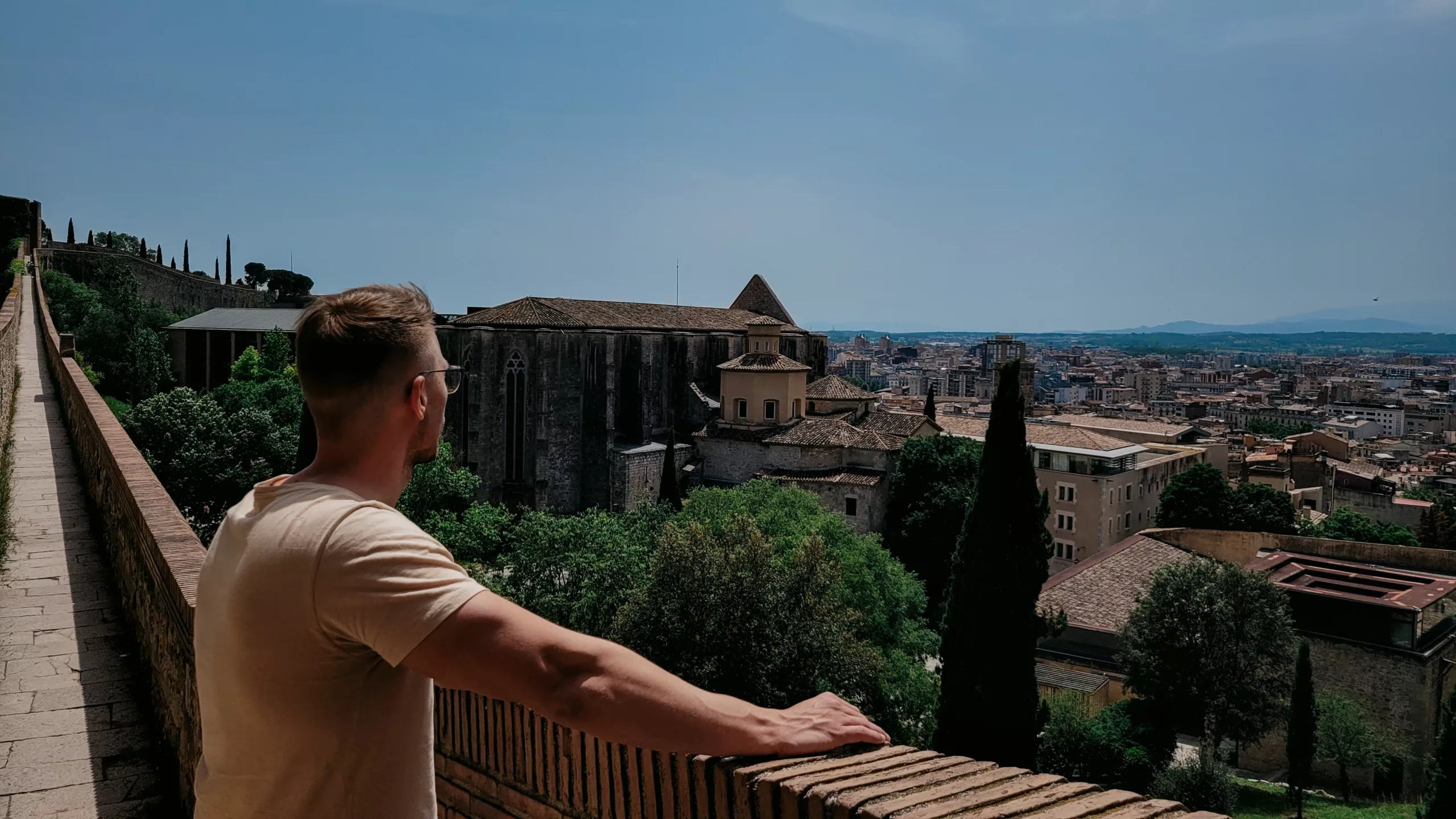 Girona is home to popular Game of Thrones filming locations you can't miss if you're a fan of the series. Among other famous settings, you'll recognize the staircase where Arya Stark walked down.
Pop culture allure aside, a day trip from Barcelona to Girona is great for those interested in medieval architecture and Catalan small-town vibes. It's small enough to explore entirely on foot, and the narrow cobblestone streets, ancient city walls, and Gothic churches all create an exciting medieval atmosphere.
Another fascinating aspect of Girona is its rich Jewish heritage. The Call Jueu, or Jewish Quarter, is a reminder of the city's Jewish past. Here, you'll find streets and alleys that haven't changed much since the 15th century.
Montserrat's Mystical Allure
Among friends and family, a day trip to Montserrat is often the favorite, and the easiest way to get to Montserrat from Barcelona is by train. In about an hour, you'll be transported to a unique natural setting, unlike anything you'd find near the city.
The trip isn't just about the rock formations and views, though. While here, you can tour the 11th-century Benedictine monastery. It still functions today and hosts a community of monks who chant daily at the basilica (I highly recommend catching that).
When I visited Montserrat with my family, however, the most popular part of the day trip was taking the funicular to the monastery. It's the best way to enjoy the views along the way. Once you're there, you can see the entire Catalonia region and the jagged terrain below.
Wines and Vines: Penedès Region
If you're in Barcelona and looking for a day trip to satisfy your thirst for Spanish vino, head to the Penedès region. It's only about an hour outside the city and home to some of the best vineyards in Spain.
Specifically, the Penedès region is dedicated to producing cava, Spain's sparkling answer to French champagne. Start your day trip at Vilafranca del Penedès, the capital of the wine country.
Spend the morning strolling through the town streets — it's small, so it won't take too long. Then, choose one of the over 150 regional wineries for a tour and tasting.
Plan your trip to coincide with one of the many wine festivals throughout the year. Nit de les Garnatxes usually occurs in April, while the Festa de la Verema is in September.
Conclusion: How Many Days in Barcelona
As you can see, there are endless things to see and do in Barcelona. If you really want to explore the city without feeling rushed, it's best to spend at least three or four days here. However, with a full week, you can discover even more unique experiences.
Just letting you know
When you buy something through my links, I'll earn a small commission—don't worry, it won't cost you any extra! It's a win-win, right?
Exclusive Heymondo Travel Insurance Offer
Planning a trip? Make sure you're covered! We've teamed up with Heymondo to give our readers a special deal: 5% off travel insurance. Grab this deal and know you're looked after on your next trip.