The first few months of the year are some of my favorite months to travel, especially to more traditional summer destinations like Spain. The flights and accommodation are cheaper, the destinations are less crowded, and the weather is more manageable.
If that wasn't reason enough, some of Spain's most exciting cultural experiences occur in February, making it an ideal time to visit Spain. In this post, we'll help you discover the best cities to visit during February, the best things to do, and give you tips to help your February trip be just as amazing as any summer trip.
Hi, I'm Timon!
I've experienced the heartbeat of Spain firsthand. Over the last five years, I've immersed myself in the dynamic cities of Spain, truly living the Spanish way. My insights into this beautiful country are rooted in genuine experience.
Spain in February: The Weather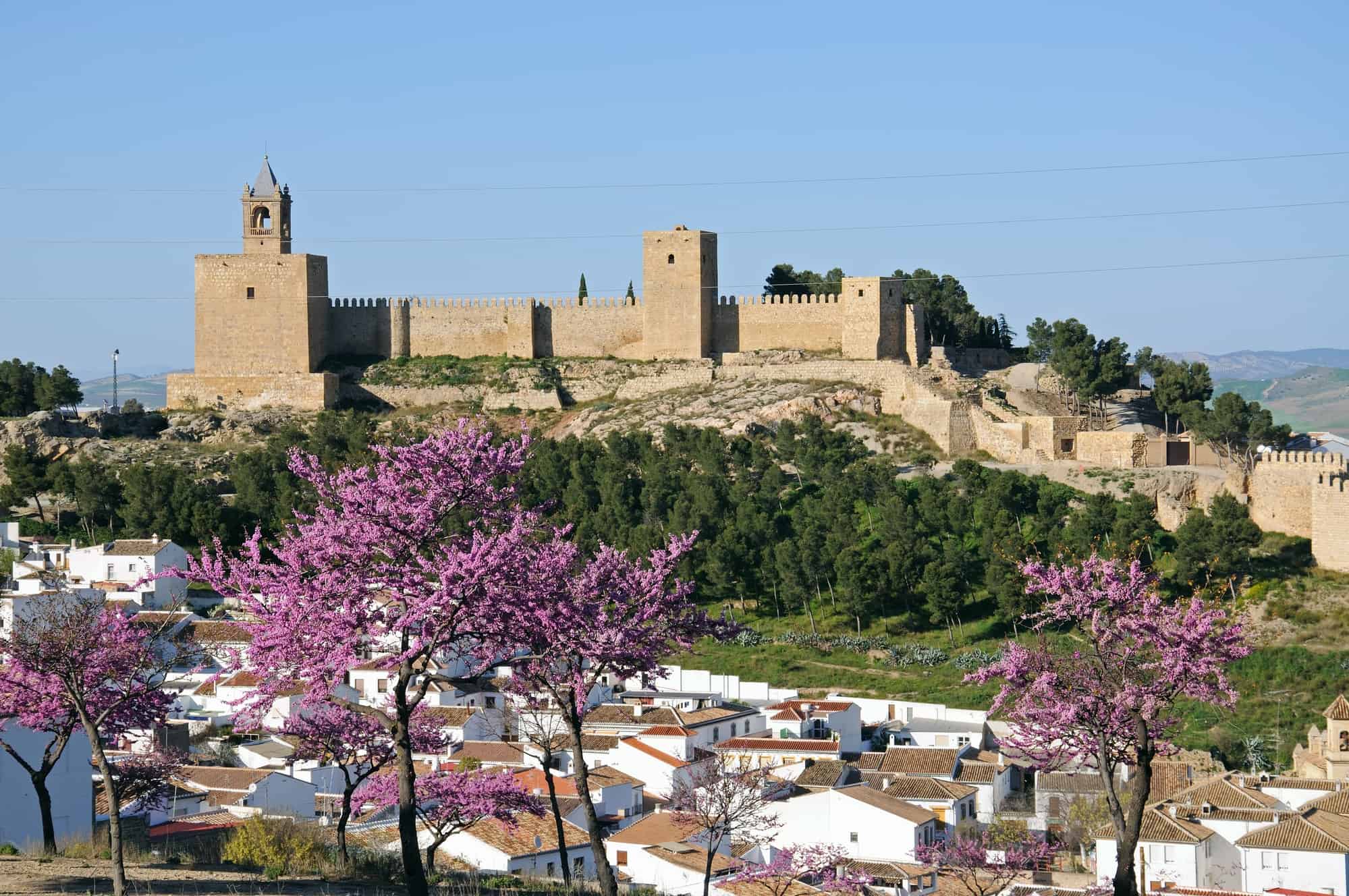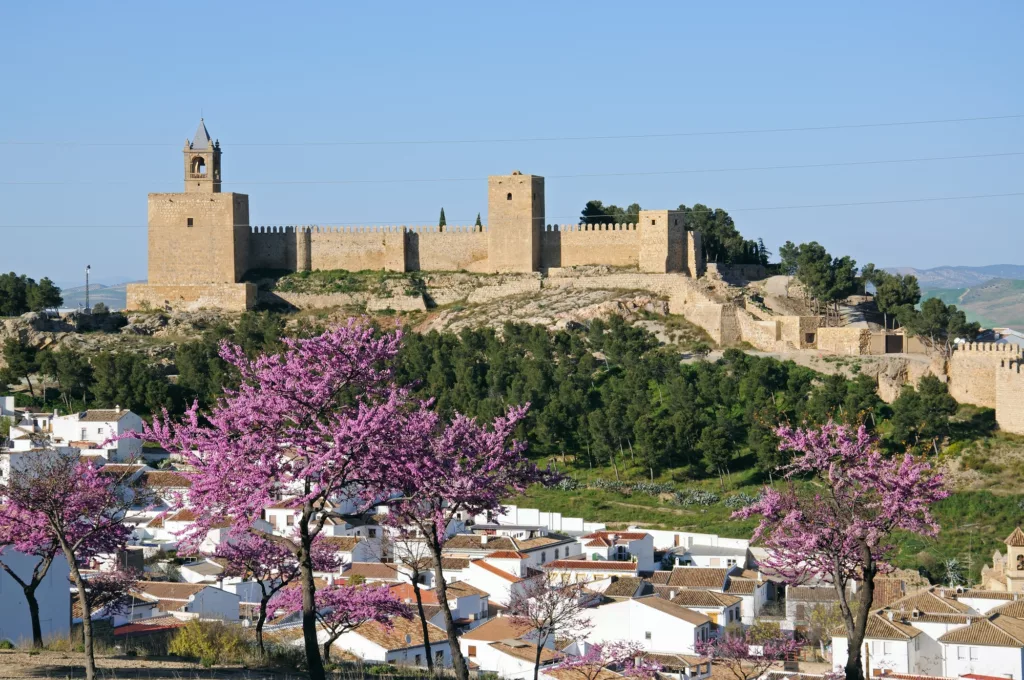 Given its reputation as a hot summer holiday destination, it is easy to think of the Spanish weather as beach-going weather year-round. It's important to remember though, that Spain is a large country, at least by European standards.
It has the same land mass as the entirety of Central America, meaning the climate of Spain varies between the country's different regions as well as with the months of the year. In February, you can choose between hitting the Spanish ski slopes and laying on the pristine famous beaches. You truly do get the best of both worlds.
Madrid and the cities more to the north, like Bilbao and Barcelona, resemble a more continental winter with chillier temperatures, although temps rarely drop below freezing. Due to its drier climate, Madrid rarely sees snow, but once or twice a year, places like San Sebastian, a coastal city near the French border, get snowfall on the beach. However, February brings more rainfall on average to the north of Spain, meaning you will need to pack a good raincoat.
For those hoping for less of a winter getaway and more of a getaway from winter, a trip to the south of Spain may be more appropriate. The southern regions can be unbearably hot during the summer months making the mild February weather a wonderful time to visit, especially when trying to enjoy the great outdoors.
While temperatures on the Costa del Sol might be temperate compared to their continental neighbors, it might still be just a bit too chilly for a day of sunbathing by the beach. Luckily, Spain's islands make for lovely, warm-weather winter holidays, especially the Canary Islands, located off the coast of Africa. While temperate compared to their summer temperatures, it is still warm enough in February to have a day by the beach.
| | | |
| --- | --- | --- |
| City | Average High | Average Low |
| Madrid | 54 °F (12 °C) | 34 °F (1 °C) |
| Barcelona | 57 °F (14 °C) | 41 °F (5 °C) |
| Seville | 64 °F (18 °C) | 44 °F (7 °C) |
| Malaga | 63 °F (17 °C) | 46 °F (8 °C) |
| Bilbao | 54 °F (12 °C) | 42 °F (6 °C) |
| Santa Cruz de Tenerife | 70 °F (21 °C) | 59 °F (15 °C) |
Spain in February: Top Spanish Cities To Explore
Spain in February has a different allure than during the peak seasons. There are different things to do and, therefore, are different places you should go. The different experiences through the seasons in Spain also make it an amazing place to stay longer-term as well, especially with a family.
Some of the best places to visit in Spain are also some of the best places to live in Spain with family if you do find yourself not wanting to leave so soon. Knowing where to spend your time is key whether you are in Spain long-term or just visiting for a short trip.
1. Granada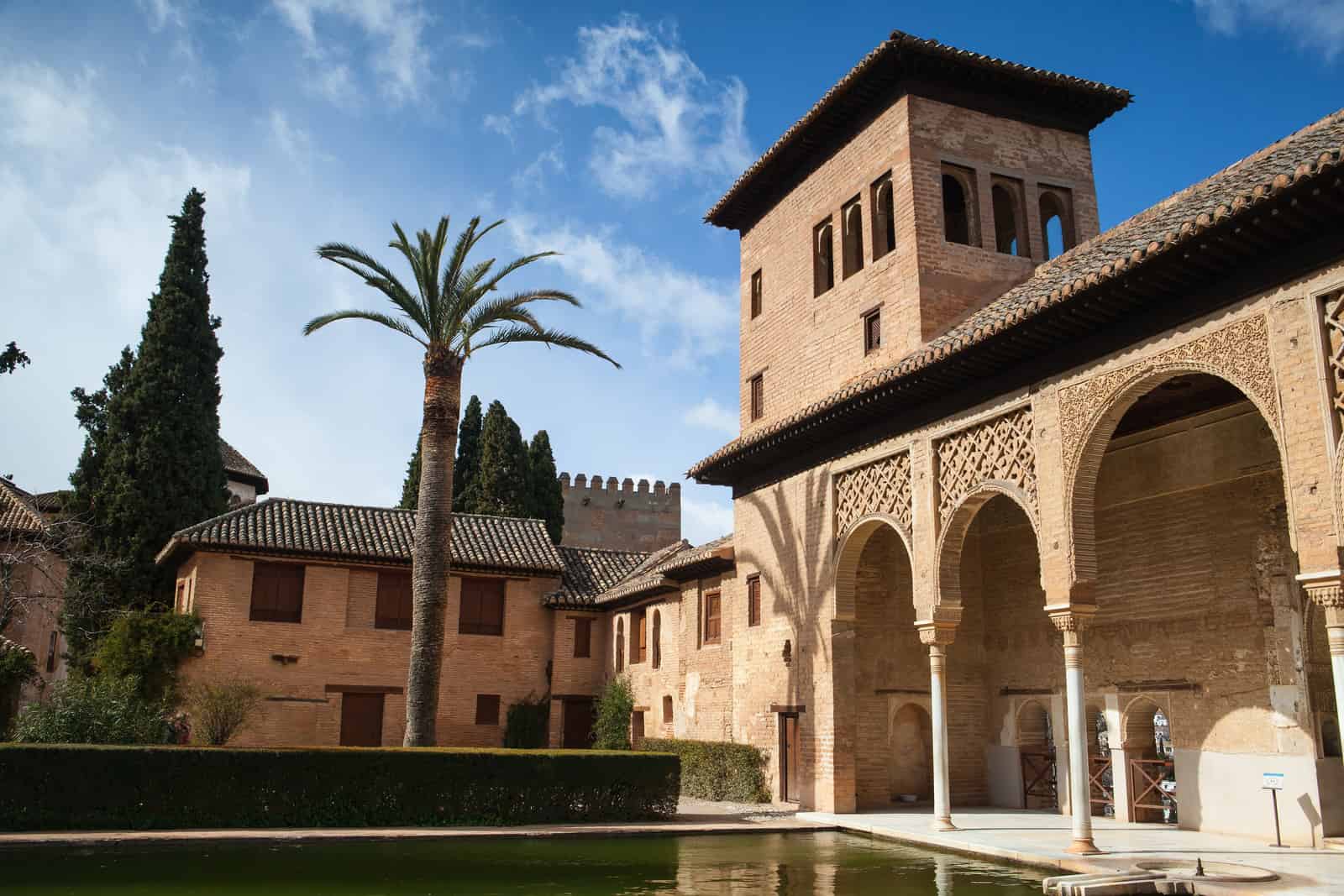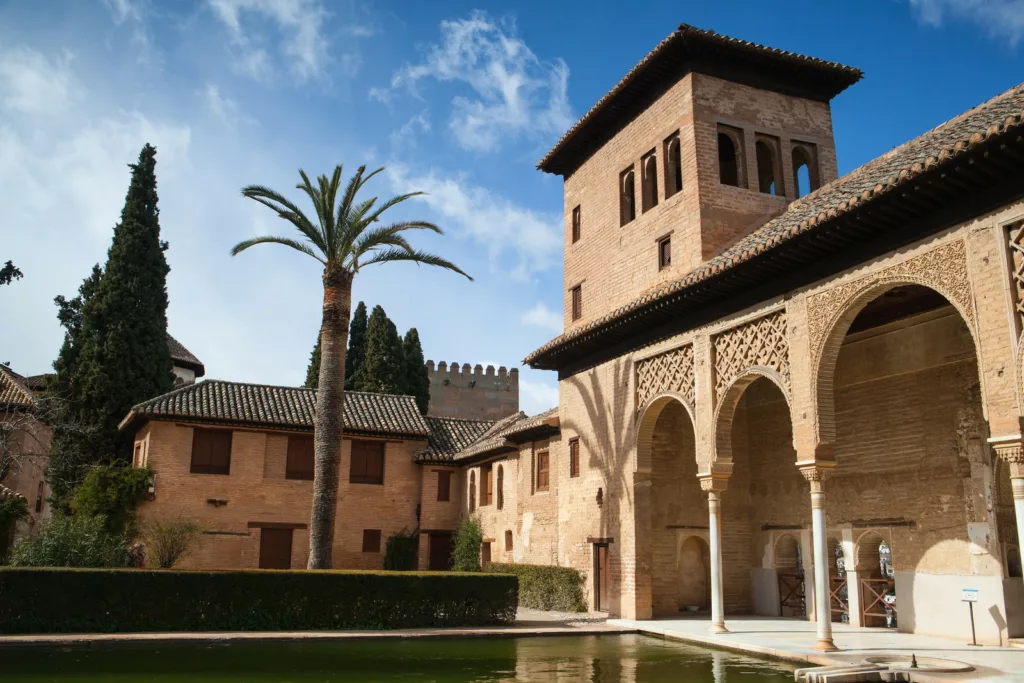 Granada, located in Andalusia in southern Spain, is steeped in history and natural beauty. Sat at the foot of the famous Sierra Nevada mountains, Grenada is known for its beautiful medieval architecture dating back to the Moorish occupation.
The most impressive of these structures is the Alhambra, one of the best-preserved palaces of the historic Islamic world. The breathtaking view of the Alhambra against the backdrop of the potentially snowy Sierra Nevada mountains makes February arguably, the best time to visit Granada, especially for skiers.
Since prime-time Spanish ski season runs from January to March, a February ski trip staying at one of the mountain's many ski resorts would be ideal.
2. Valencia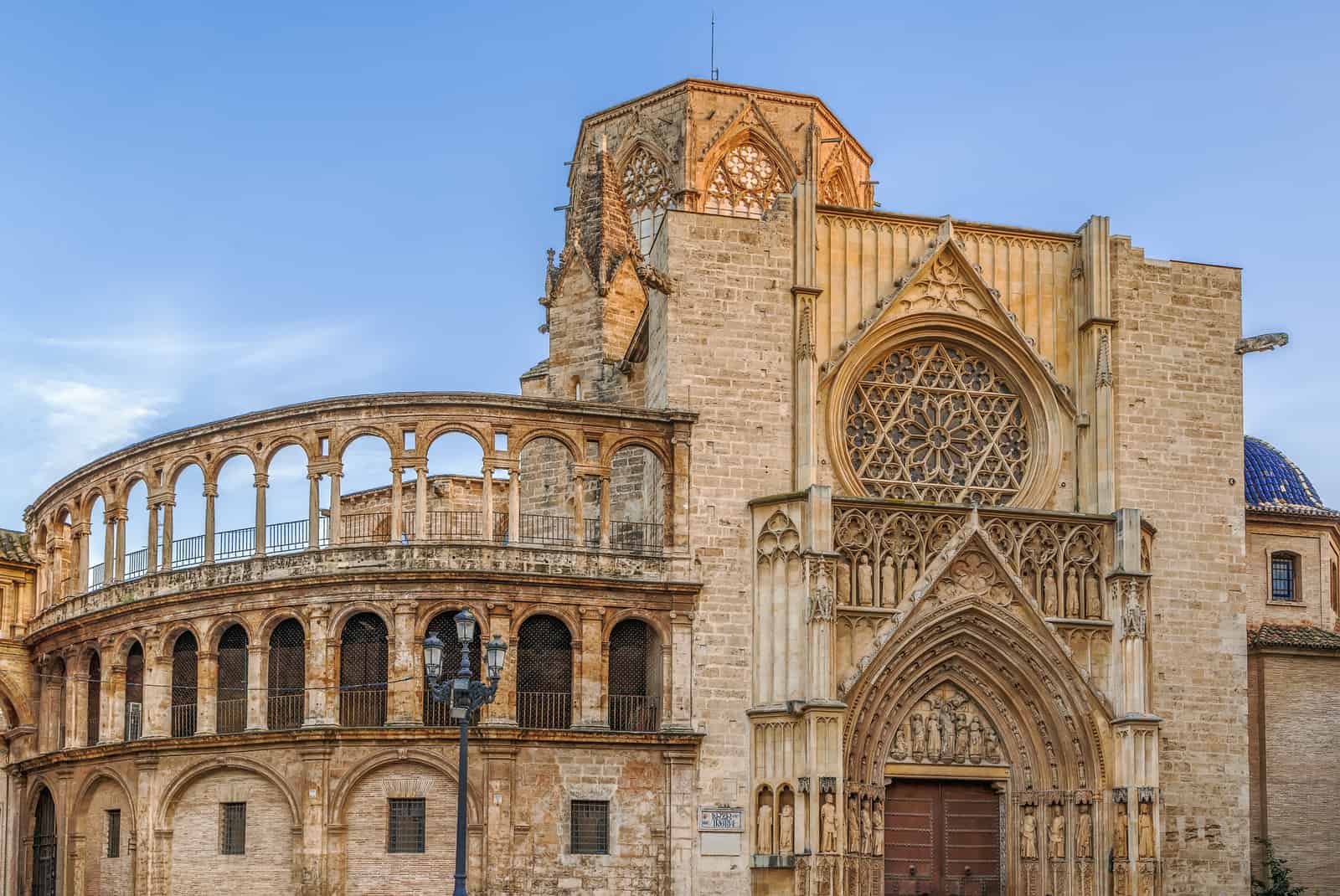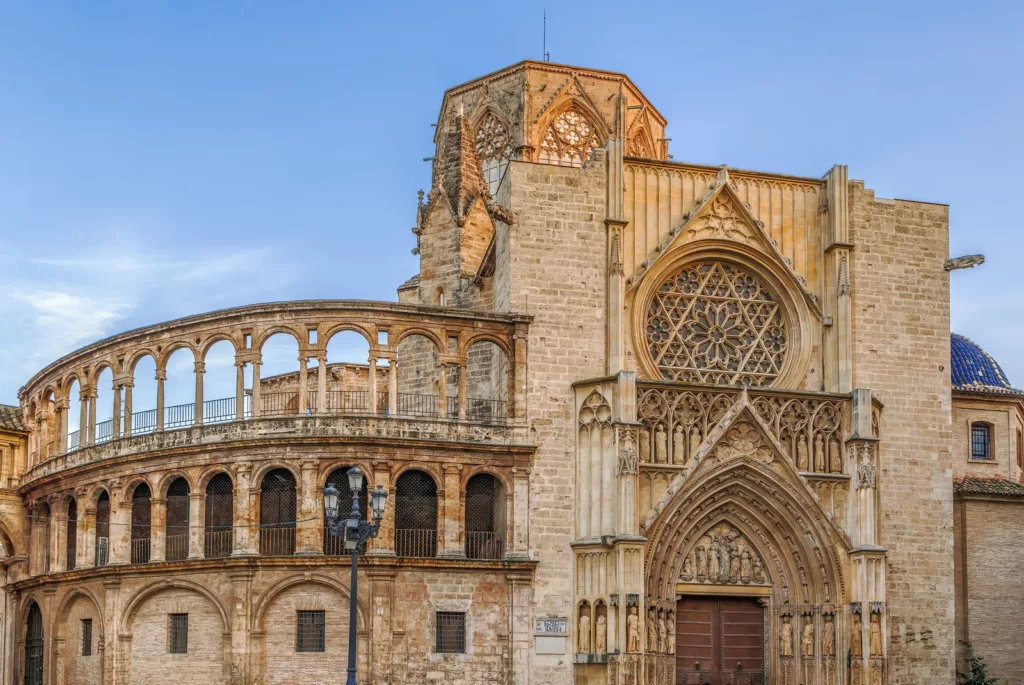 Valencia is one of Spain's largest cities, located along Spain's eastern coast, and for good reason. Given its location and history, locals living in Valencia year-round really have access to all the best that Spain has to offer. In February, this means temperate climates where you'll see the almond and orange trees coming into blossom, making it an exceptionally beautiful time to visit.
The weather makes it a great time to check out local parks or other outdoor spaces, such as the City of Arts and Sciences or one of the city's historic medieval markets. It is also worth noting the various February festivals not to miss while in Valencia, such as Carnival or Las Fallas.
3. Malaga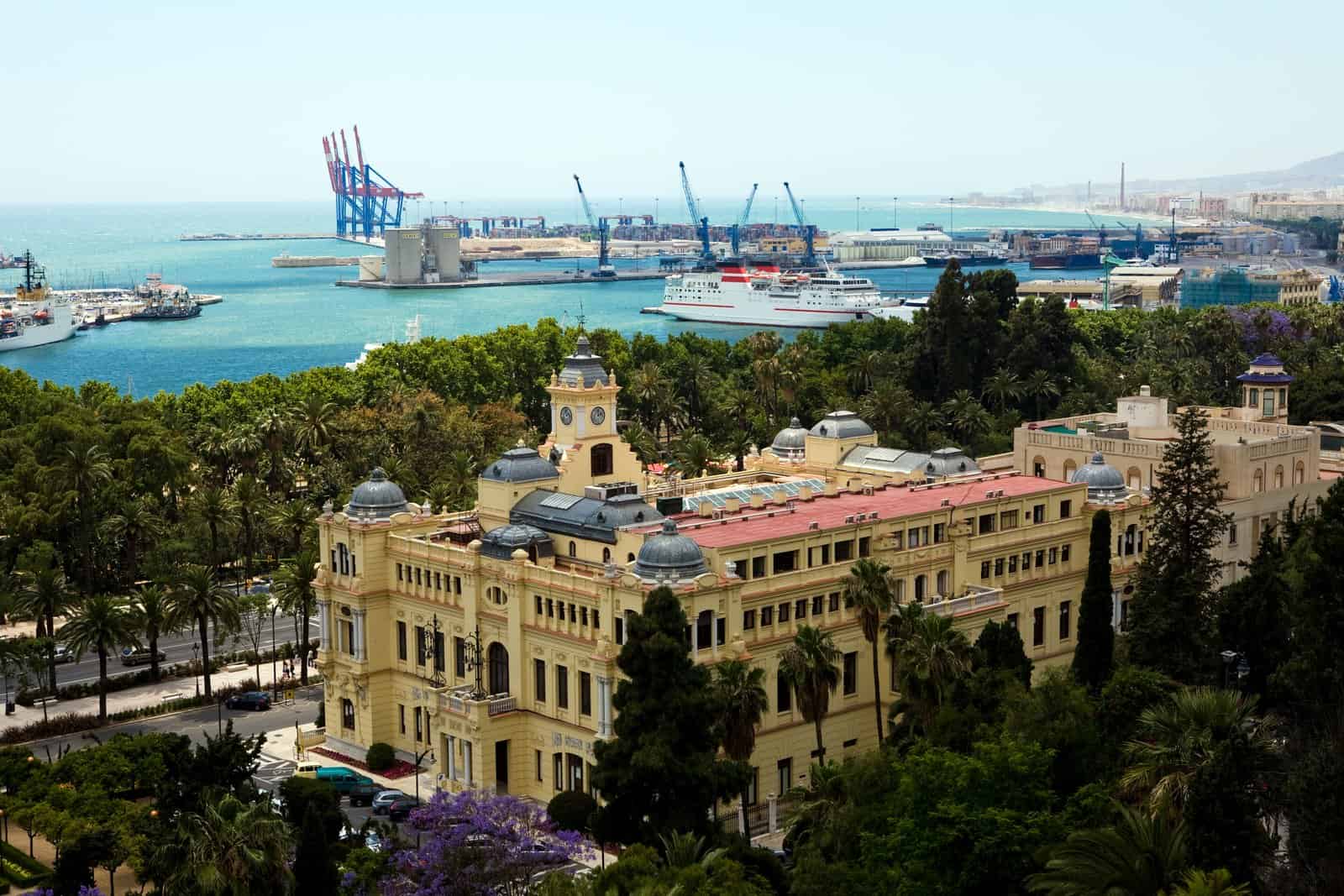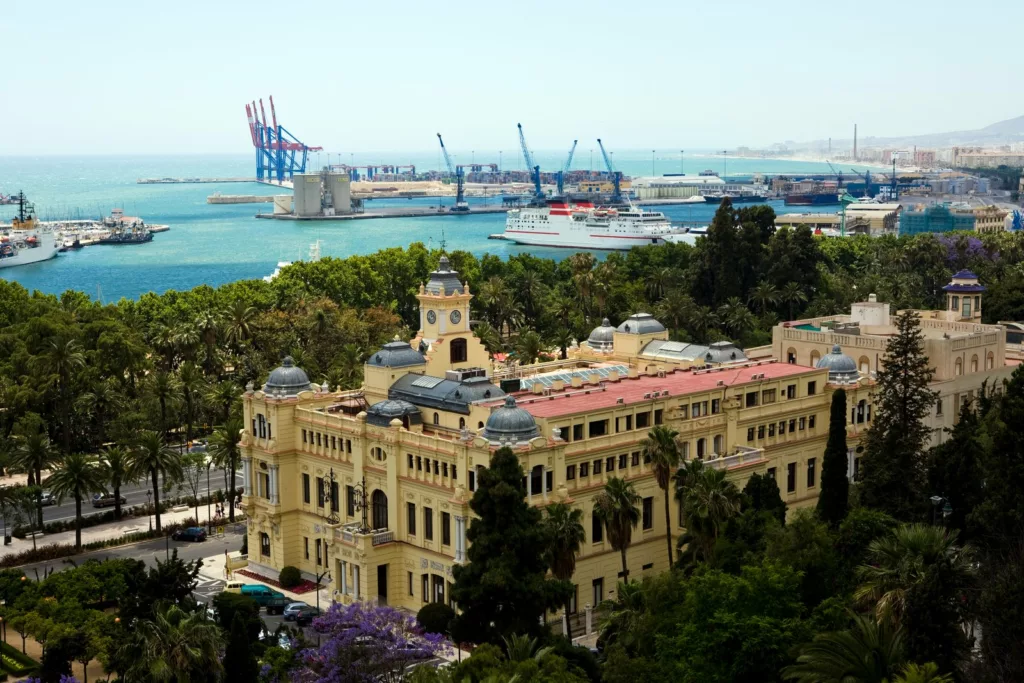 Located along the infamous Costa del Sol, Malaga is an extremely popular summer holiday destination. In the summer, however, temperatures can reach a scorching 110°F/43°C, making a mild February 64°F/18°C seem like a strong contender for the best time to visit Malaga.
The milder climate is also accompanied by quieter beaches, making for a much more relaxing trip as well, away from all the crowds. History lovers will also appreciate Malaga's ancient Roman and Moorish history, and a stay in the historic city center gives you great access to all the best Malaga winter attractions.
Spain in February: Visit Smaller Towns
One of my favorite ways to embrace the true culture of a place is by visiting smaller towns, away from the commercialized big cities. Visiting smaller towns has a quaint charm that is really impossible to find inside the larger cities and more often represents the true culture of the area.
4. Cadiz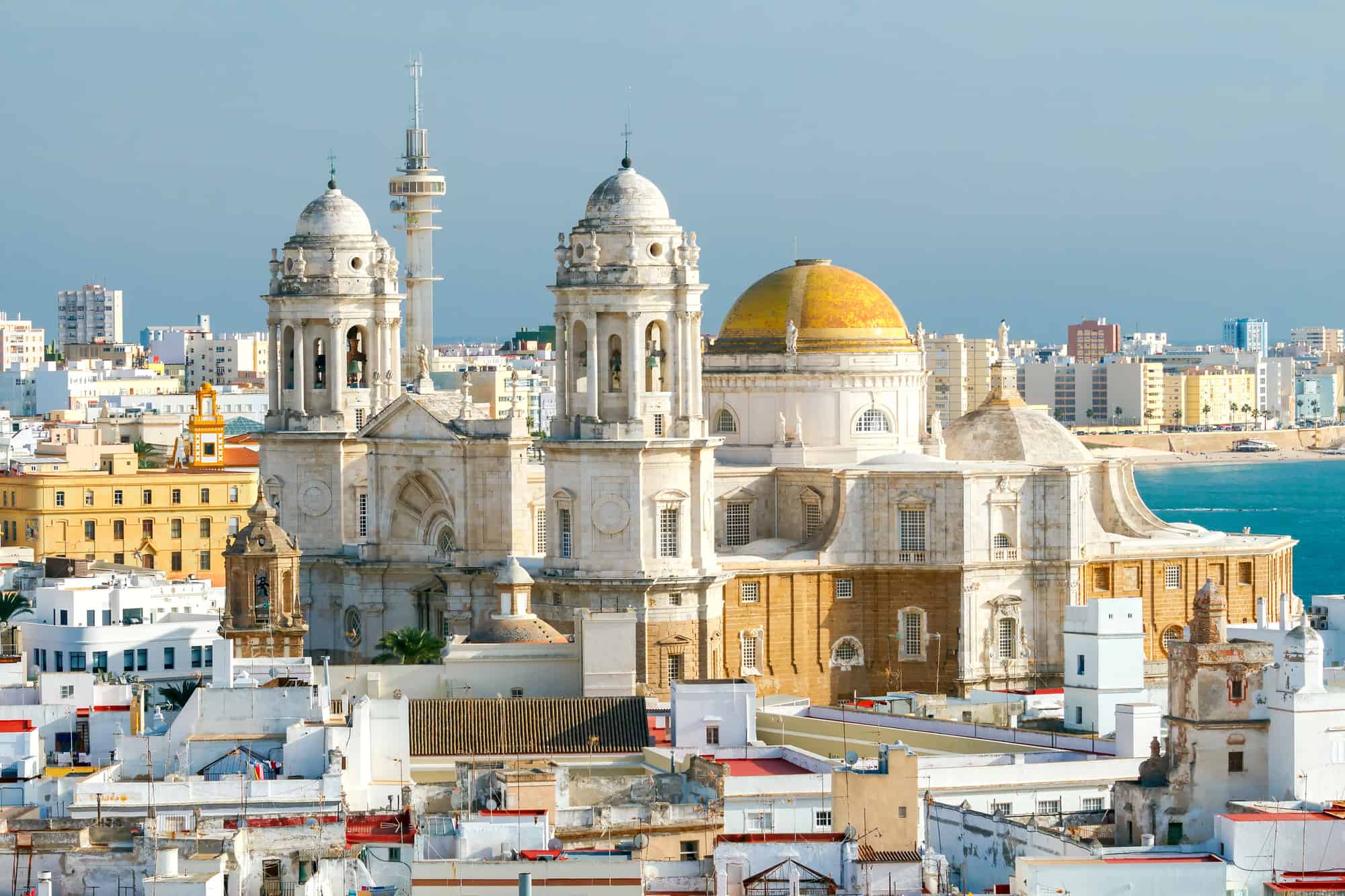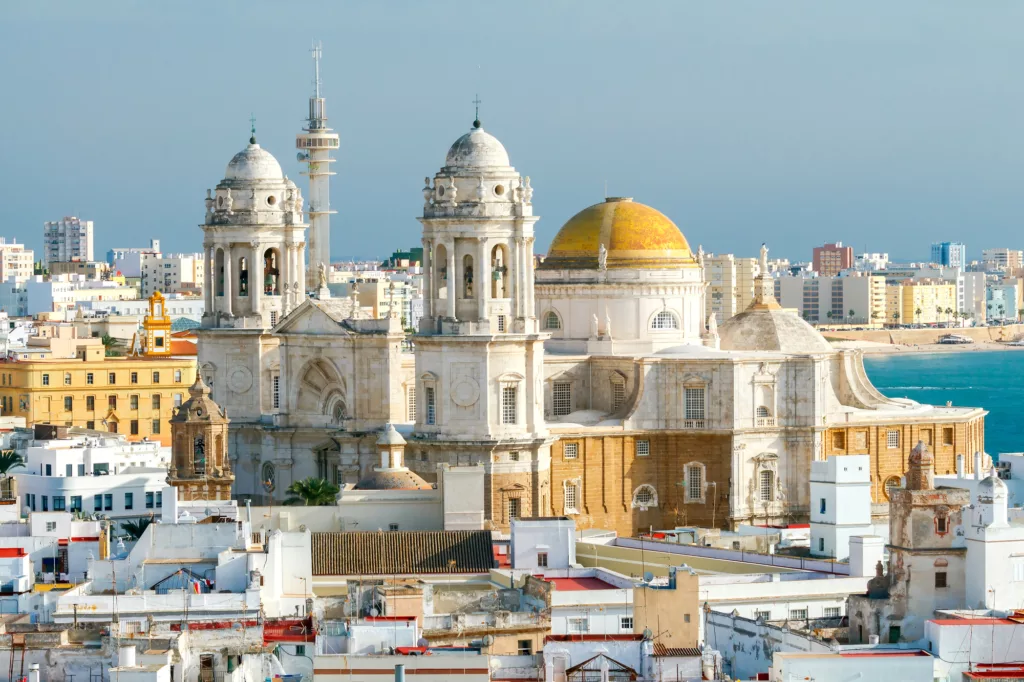 Cadiz is a city steeped in history. Home to the Spanish Navy, the port city is located along the western coast of the southern region of Andalusia. It is one of the oldest cities in Western Europe, having been founded by the Phoenicians, who established a port there in the 7th century BC. The port saw Roman and Moorish rule and served as a vital port during the Spanish Empire.
Given its location along a narrow strip of land jetting out into the Atlantic, the city boasts beautiful historic architecture along the backdrop of stunning sea views. Because the city is packed with the mixing of history and cultures, one of the best ways to see the city is through a guided city tour to make sure you don't miss anything.
5. Cordoba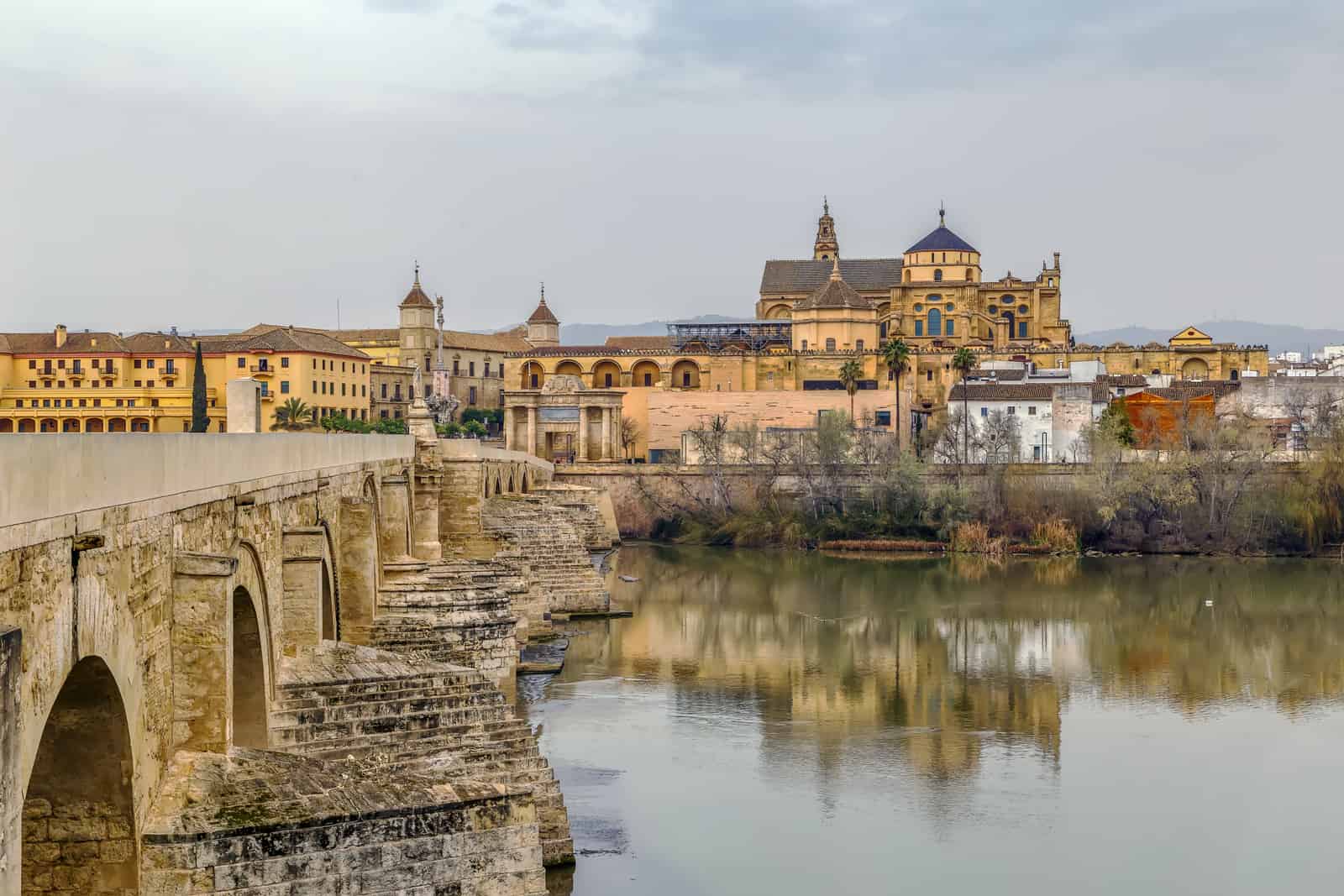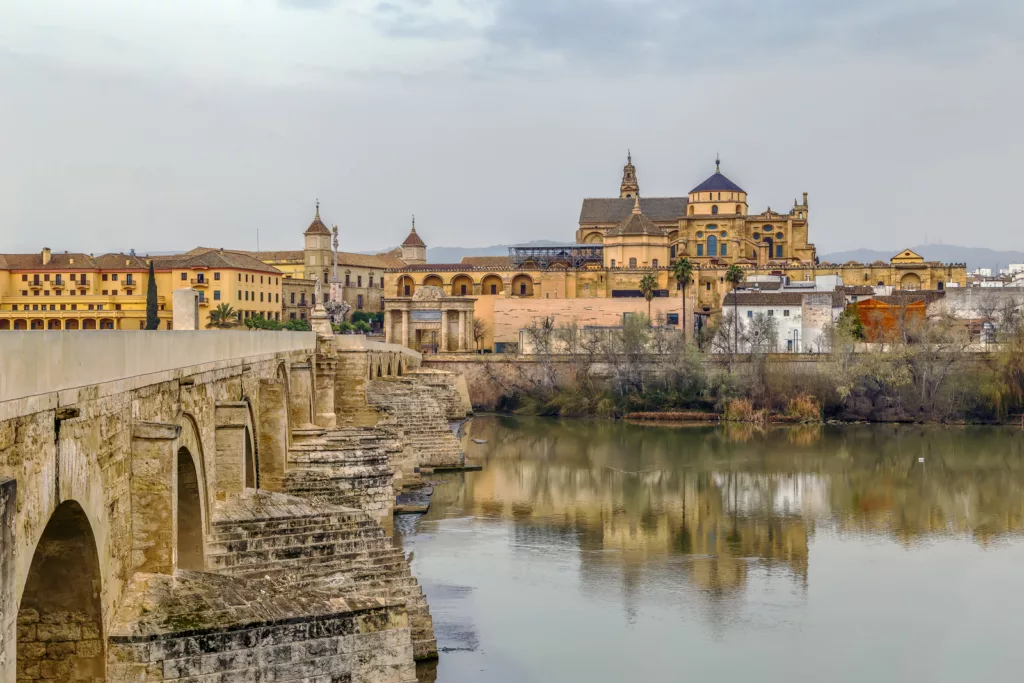 Cordoba is a history lover's dream. The Andalusian city was originally a Roman settlement before eventually becoming the capital of Moorish Spain. Perhaps the most significant structure in the city is the ancient Mezquita. Originally a mosque built under Cordoba's Islamic rule, the Mezquita, a UNESCO World Heritage site, was later transformed into a cathedral and even today holds a daily Mass.
Nearby, the Jewish quarter can also be found, boasting its own impressive religious structure, the Córdoba Synagogue. There is so much to see, so booking a historical tour from Viator with skip-the-line tickets can help you make sure you see all the cultural sites.
6. Cuenca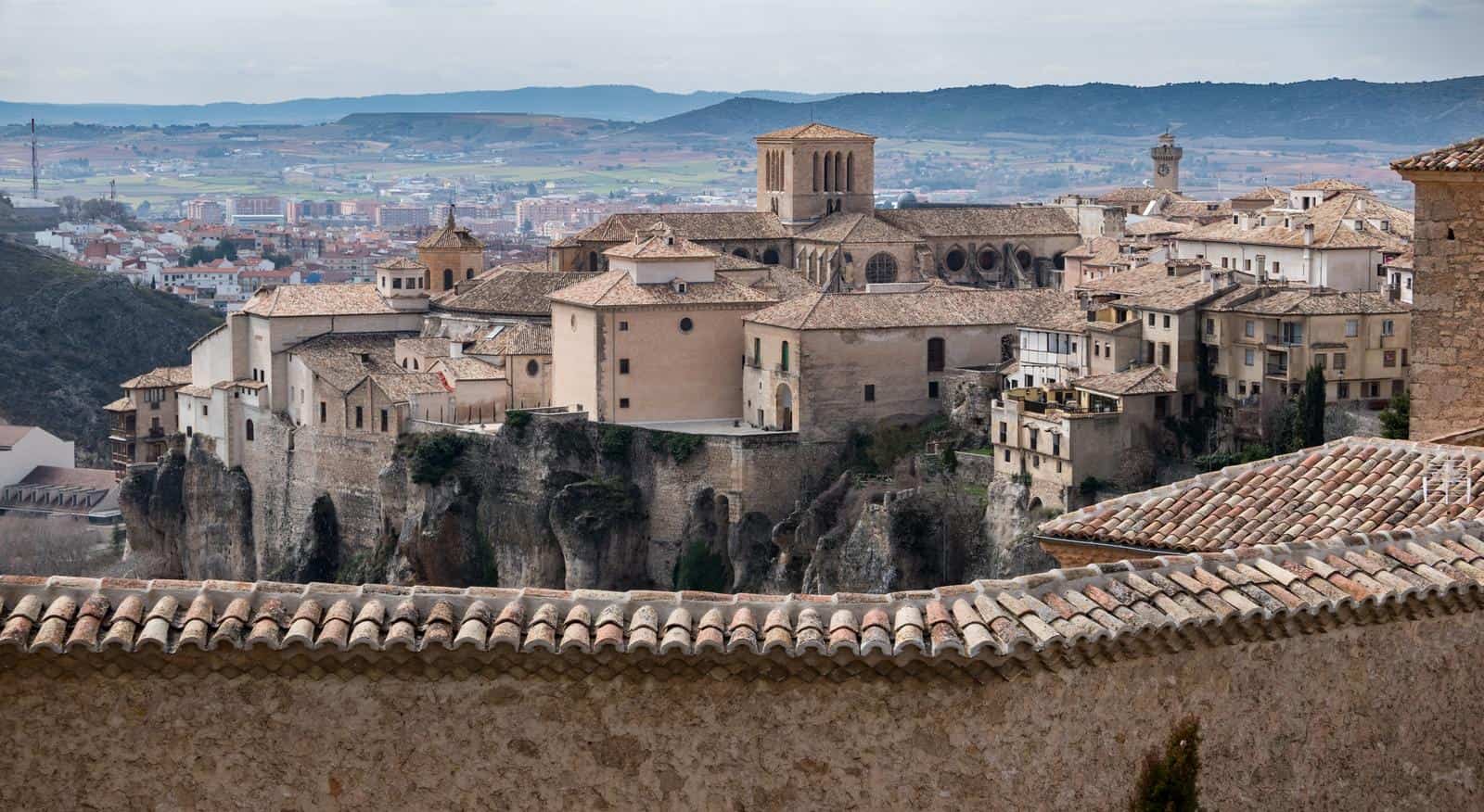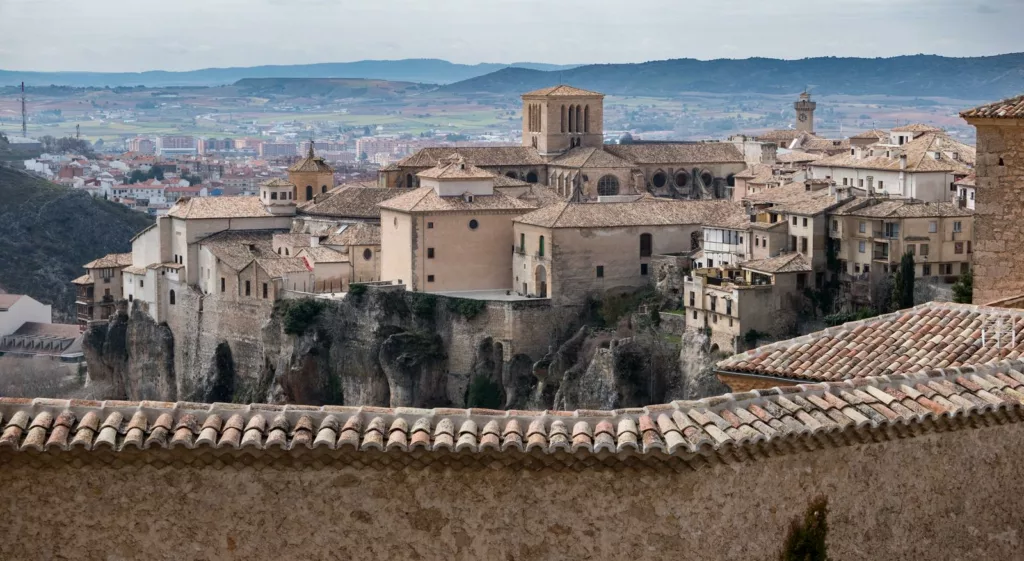 Carved into the mountains of east-central Spain, Cuenca's picturesque architecture is as dazzling as its history. With its proximity to Madrid, Cuenca is one of the best day trips from Madrid being less than a two-hour drive away.
Founded by the Moors, Cuenca retains its historic city walls and medieval cobbled streets in its charming old town. The unique hanging houses perched precariously along the town's cliffsides make for some stunningly beautiful and rather unique views.
Spain in February: Things To Do
Given the milder temperatures, a beach day probably isn't going to be suitable for your Spanish winter getaway. Luckily, Spain is much more diverse than just its beaches, and visiting in February is a great way to indulge in other aspects of the Spanish way of life.
1. Almond Blossom Viewing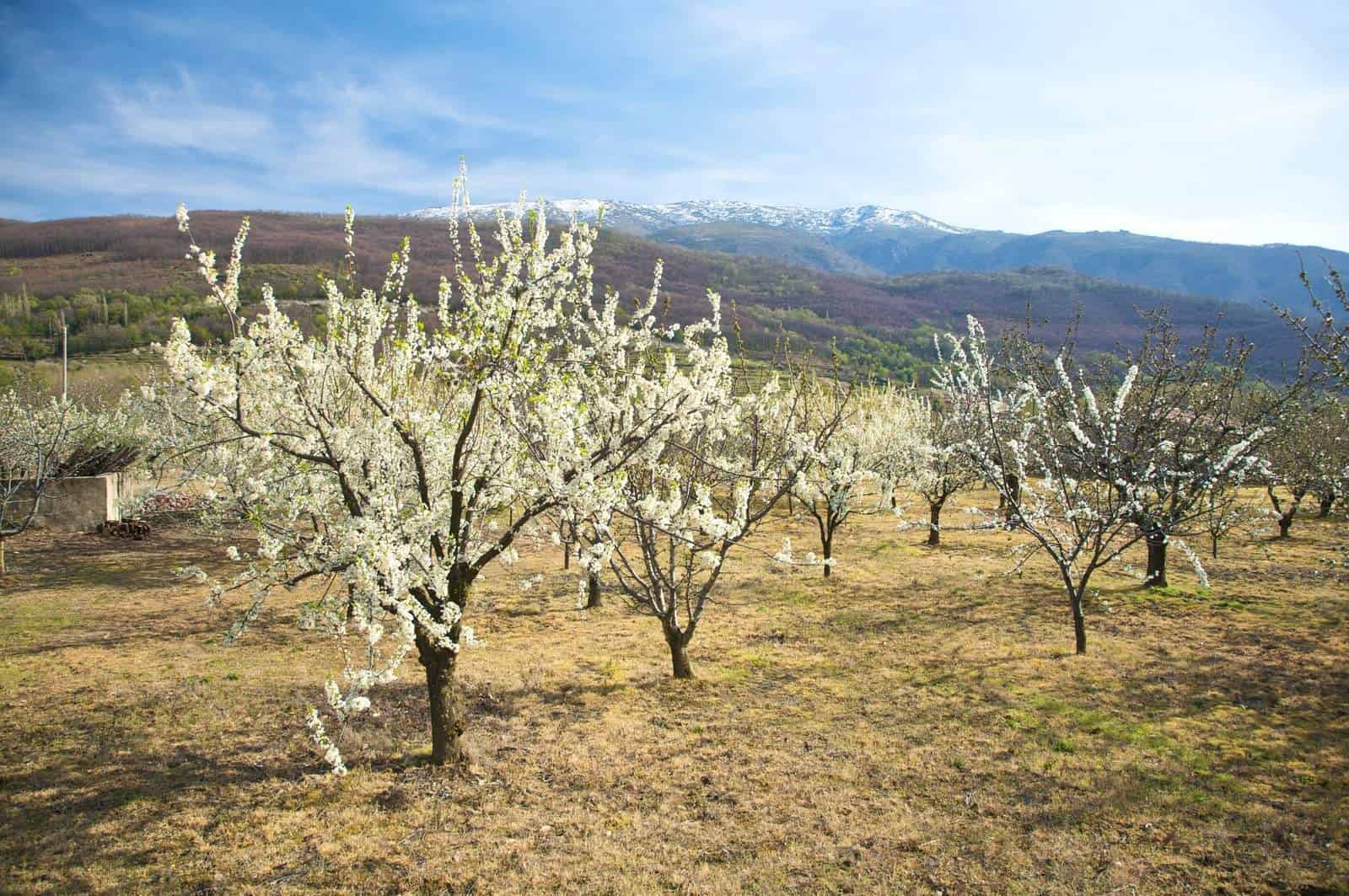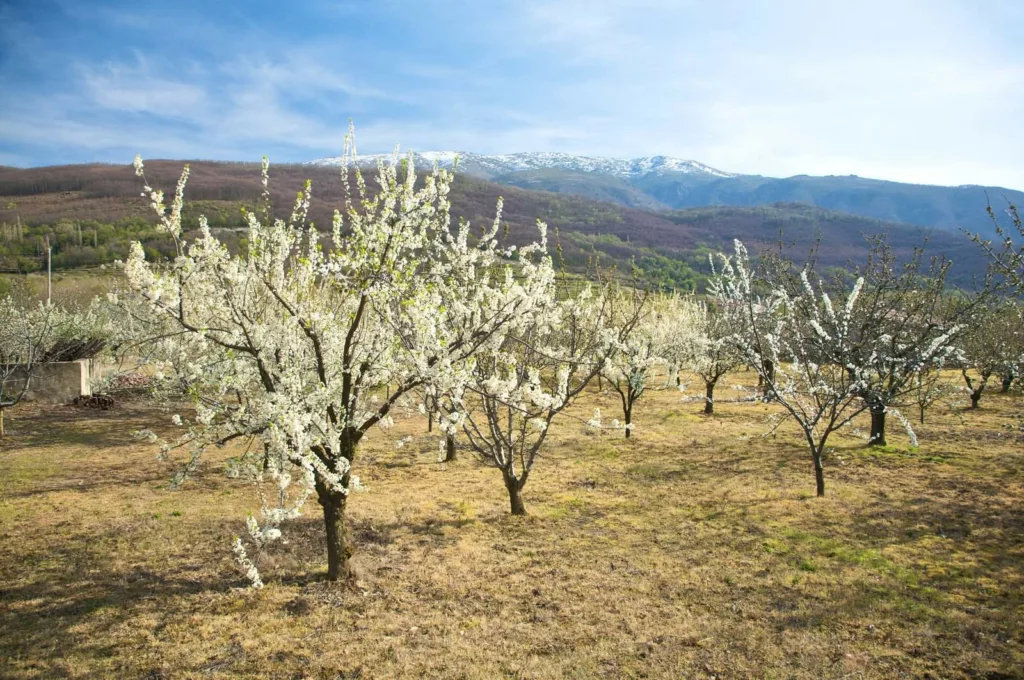 You may be surprised to know that Spain produces about 16% of the world's almonds. You may also be surprised to know that almond trees produce a beautiful flower, so beautiful in fact that Van Gogh has a painting dedicated to their beauty. Especially in the region of Andalusia, almond blossom viewing is an annual event.
Blossoming generally begins at the beginning of February, but depending on the weather and temperatures, some areas can blossom sooner or later than others. One of the best ways to see the blossoms is by taking a nature tour from Marbella to show you through the Andalusian countryside, which will be dotted with almond orchards blooming in the February sun.
2. Visiting Art Museums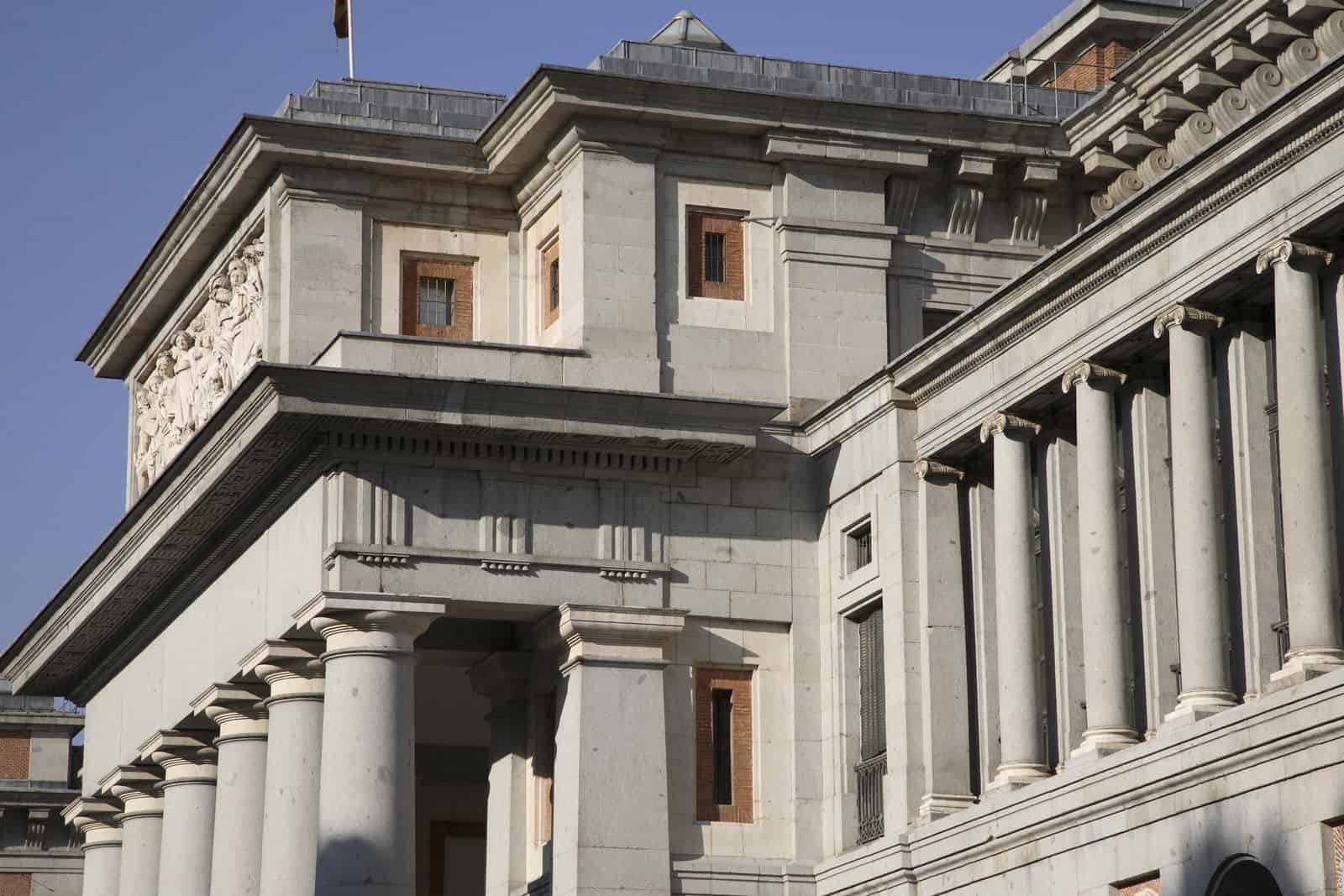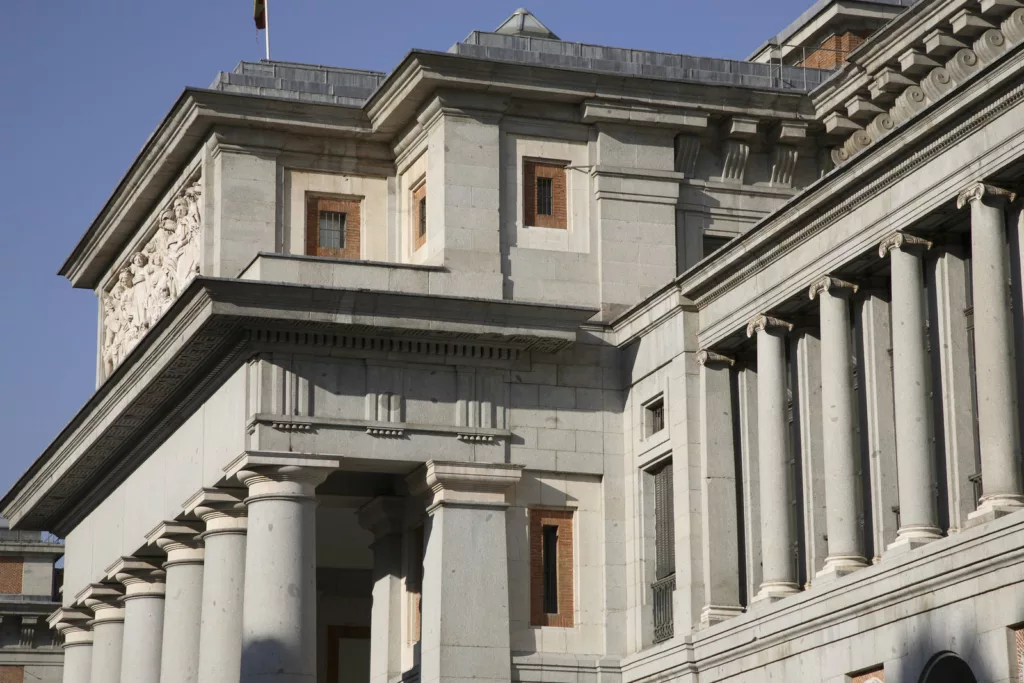 Spanish art museums, like Madrid's Prado Museum, are world-renowned and can be extremely crowded during the busy summer period, making February a great time to plan a visit. It can also be a great way to make the most of a rainy day, given that much of Spain's annual rainfall happens during the winter months.
Given the sheer size of the collections in these museums, it can be hard to know what not to miss since there is realistically almost no way to see it all. Even general tours are often crowded and not specific to what interests you, so booking a private tour of The Prado Museum can ensure you see exactly what you want to see and can actually hear the tour guide.
3. Enjoying Traditional Tapas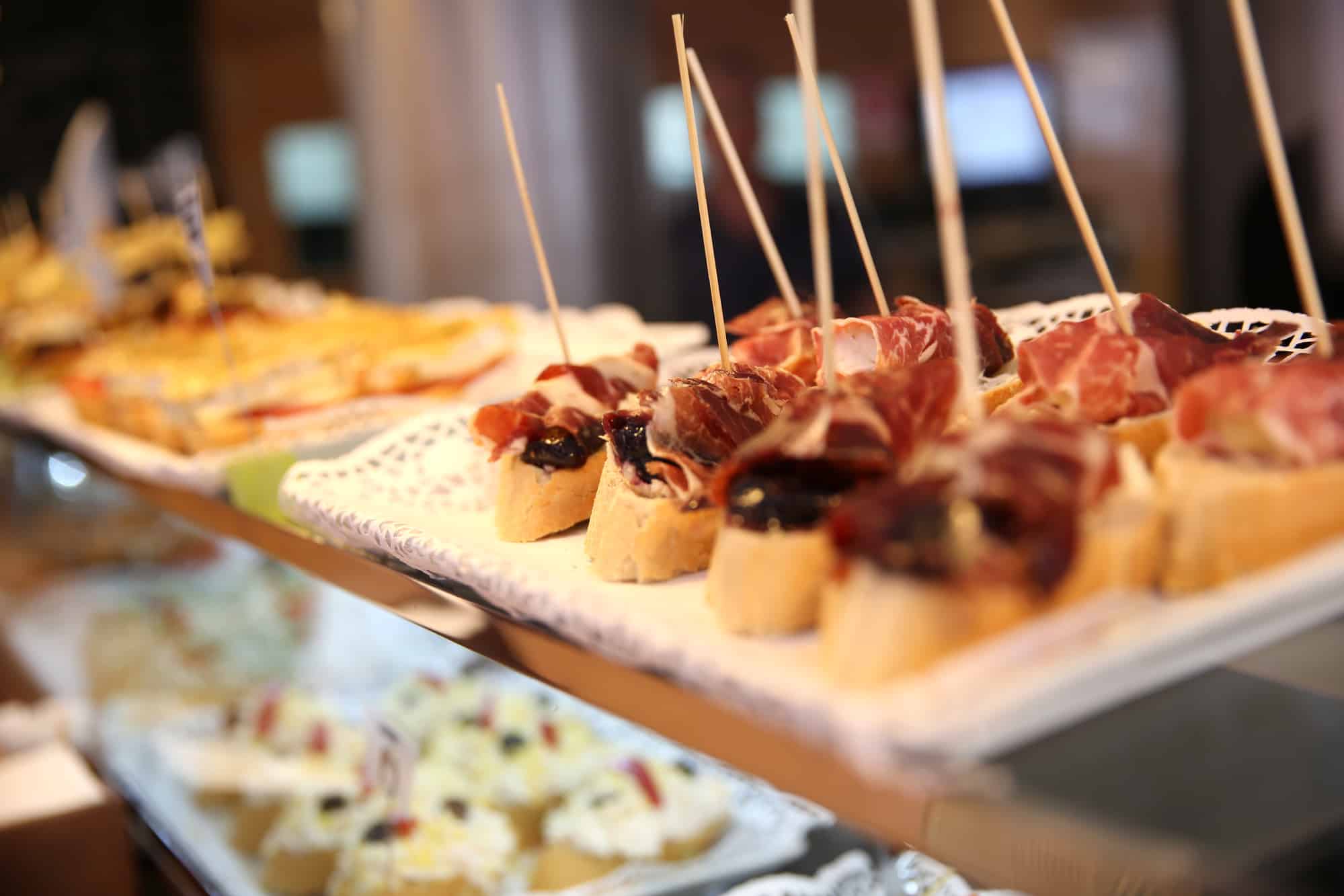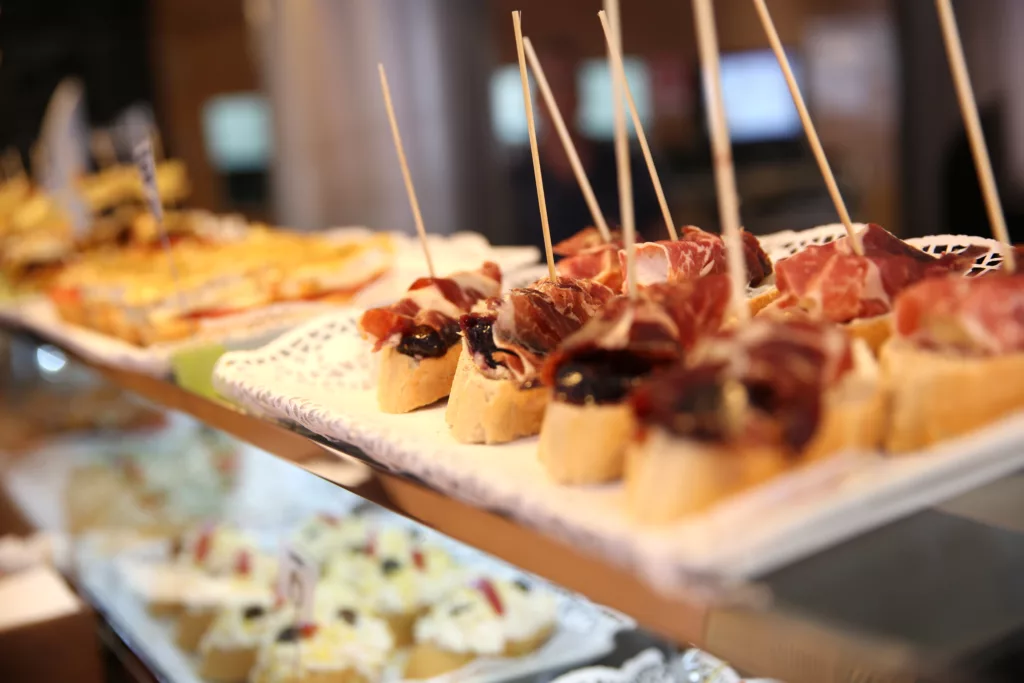 Of course, no Spanish holiday would be complete without tapas; luckily, summer or winter, rain or shine, tapas are always on the menu. One of the many food facts about Spain is that tapas are meant to be enjoyed as an accompaniment to drinks and should be shared amongst the group. This means a tapas crawl can be a fun way to try popular drinks like vermouth or tinto de verano while eating all your favorite tapas.
4. Skiing in the Sierra Nevada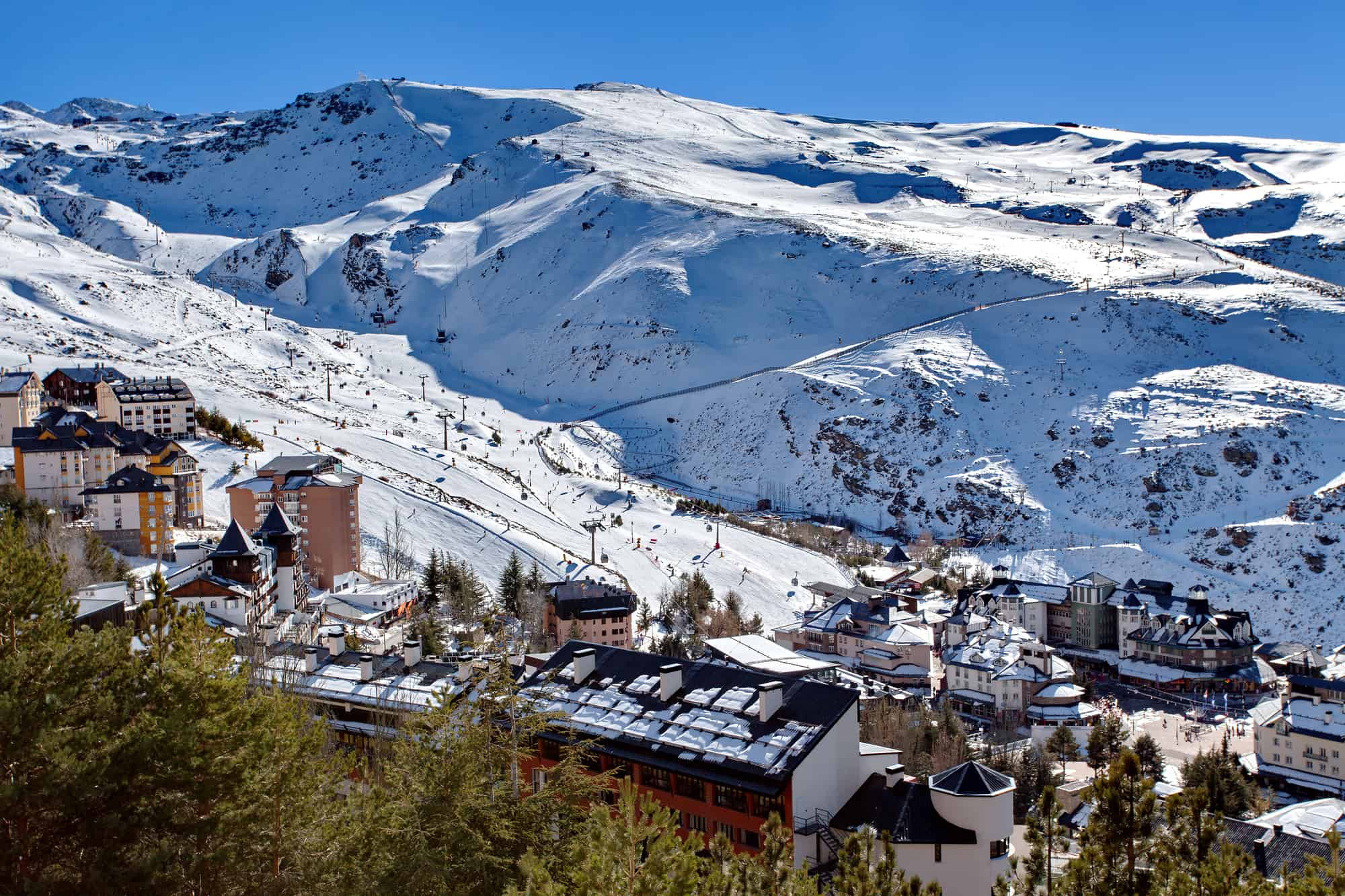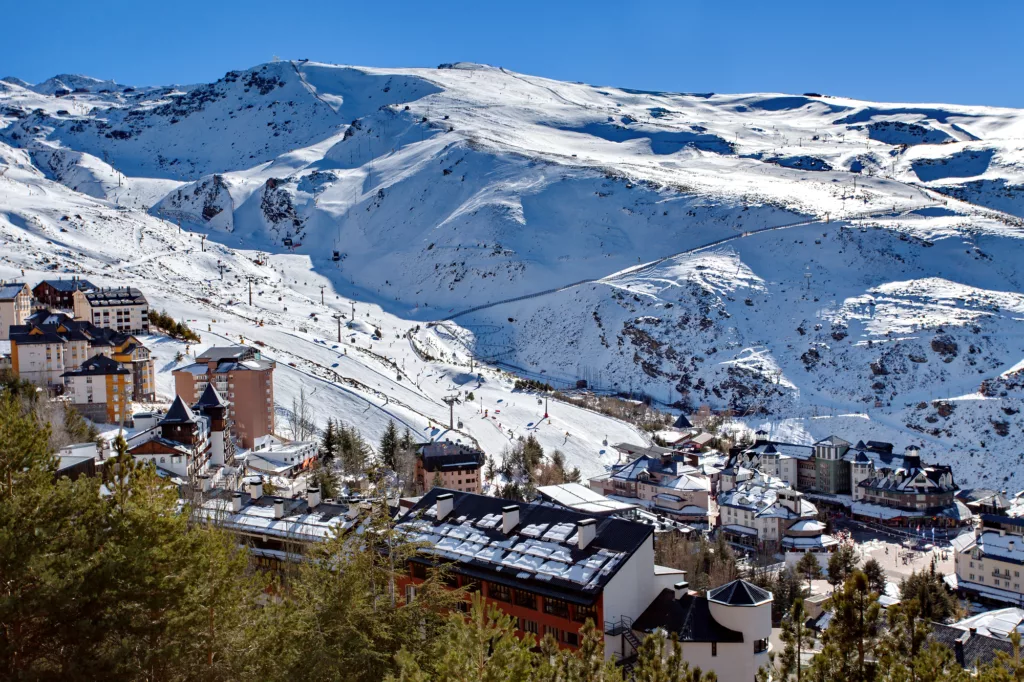 Having only skied a couple of times myself, the stunning Sierra Nevada mountains would be a fantastic place to give it another go. Never fancied myself much of a winter-weather-sport type of person. Ski holidays in northern Europe never appealed to me, but a ski holiday to the south of Spain? Sign me up.
If you are wondering 'Does it snow in Spain'?, you wouldn't be alone, and you might be delighted to know that the Sierra Nevadas receive an ample amount of snowfall in the early months of the year, making it an ideal place to try skiing for the first time or to enjoy a sport you are a pro at.
While Grenada is certainly not one of the coldest cities in Spain, the elevation of the nearby mountains makes it a haven for some of Europe's best ski resorts. For my first ski trip, I'd want to mark the event with a more luxurious stay at El Lodge, which gives skiers Alpine vibes with the flavor of Spanish luxury.
Spain in February: Festivals and Events
February is arguably one of the most exciting months in the Spanish cultural calendar. With too many festivals to count, we can be sure that the Spanish know how to throw a good party. Taking care to line up your February trip with a local festival can ensure you don't miss any of the exciting festivities.
1. Carnival Celebrations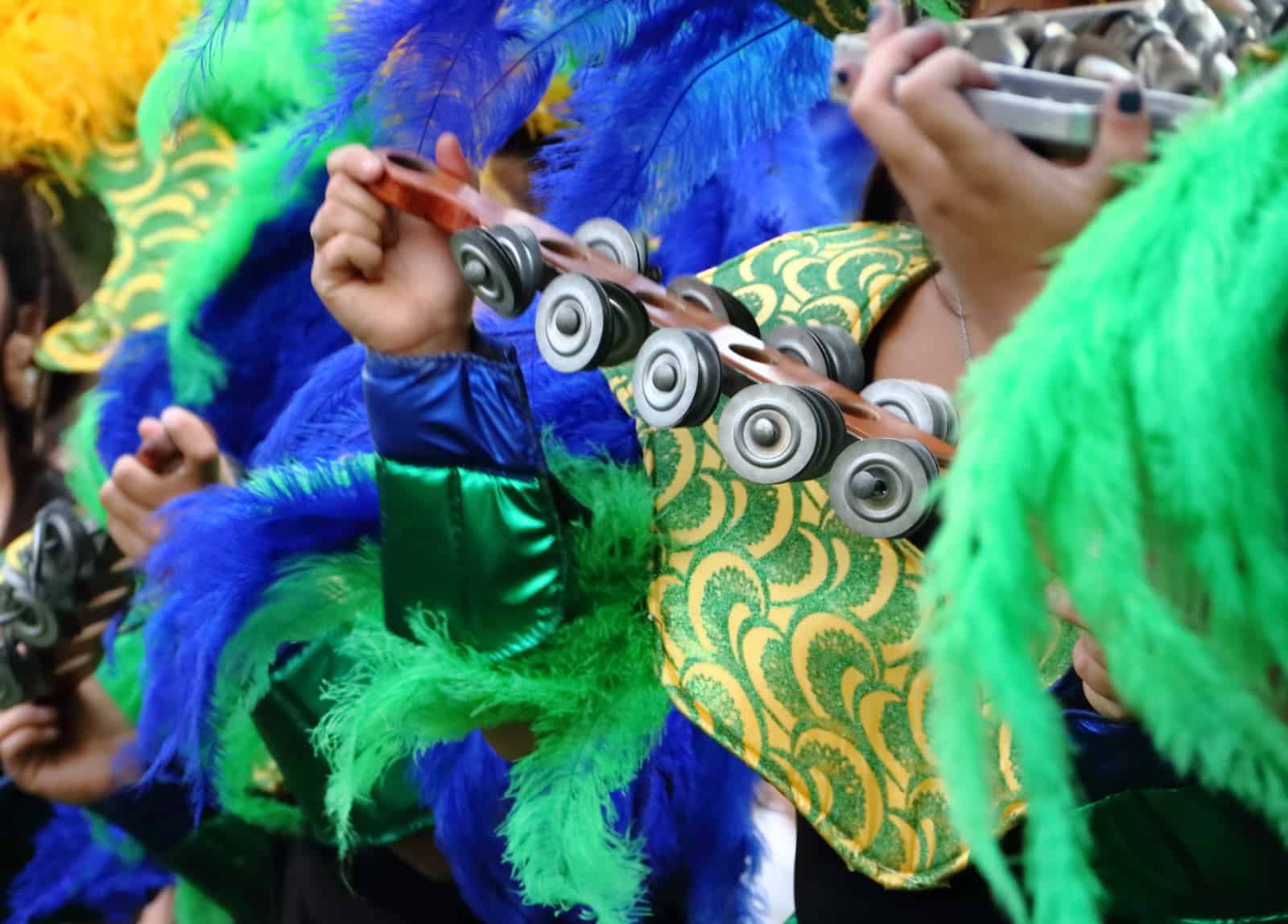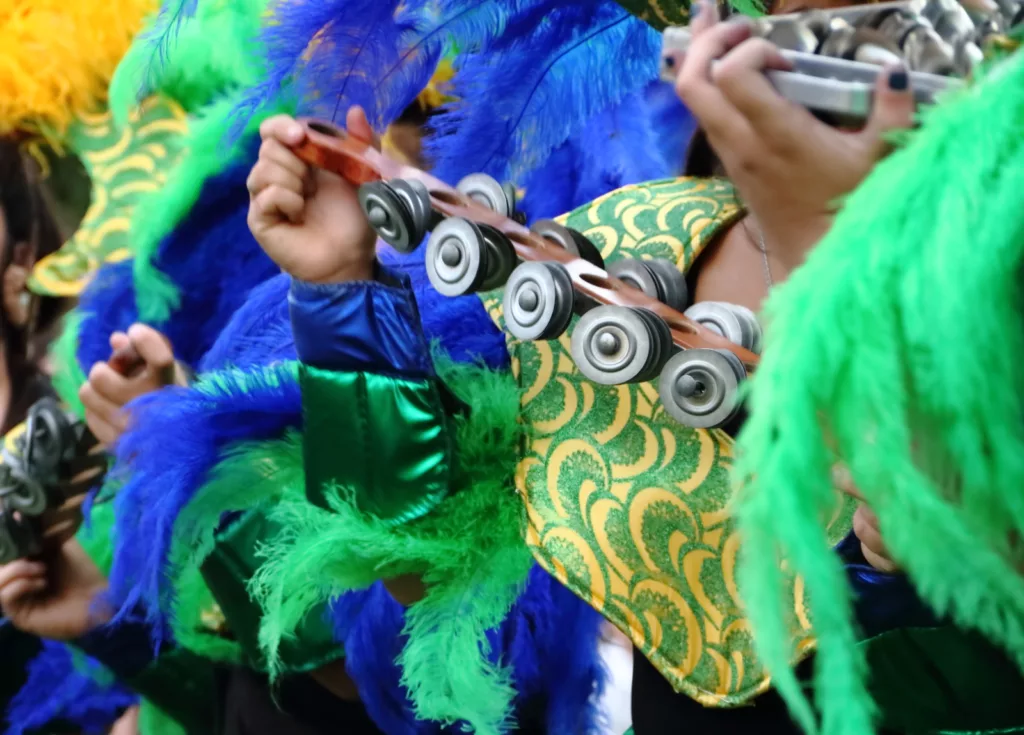 Carnival is a vivacious festival celebrated all around the world. For most of the world, Carnival is the celebration of the beginning of the season of Lent, a traditionally Catholic event in which some level of fasting is carried out until the final day of the season, Easter.
These celebrations leading up to Lent have traditionally been a time when Catholics would indulge themselves in all that was about to be fasted for the Lent season, which in turn evolved into the big, elaborate festivals we know today. Because of its long history, it can also be one of the best places to find amazing food and traditional clothing in Spain.
Several Spanish cities, including Tenerife and Cadiz, are known to have especially exciting carnival celebrations. While you may know of the many reasons Tenerife is worth visiting, you may not be so familiar with Cadiz. In fact, Cadiz has one of the best-known carnival celebrations in Spain.
2. Almond Blossom Festival, Mallorca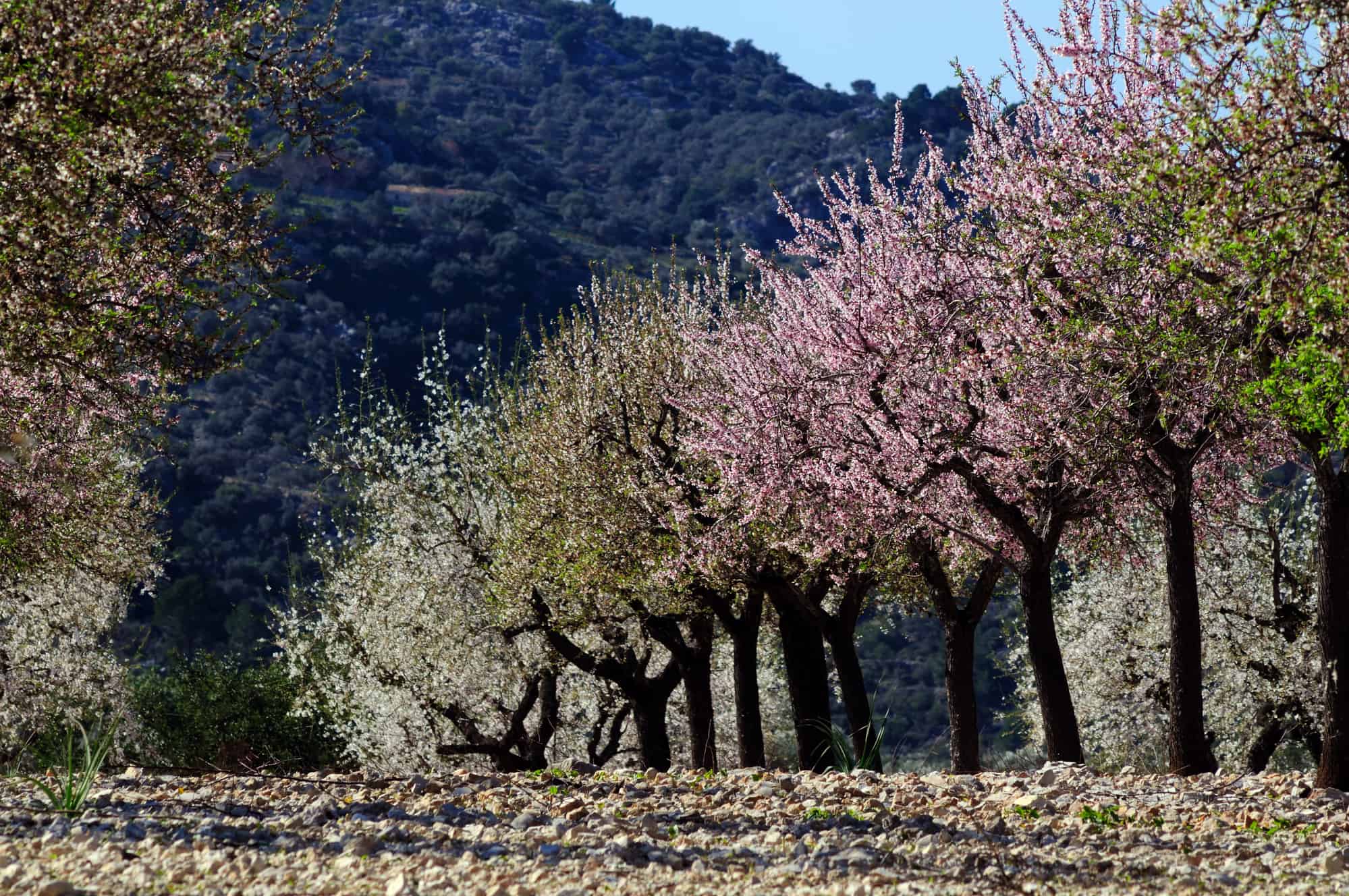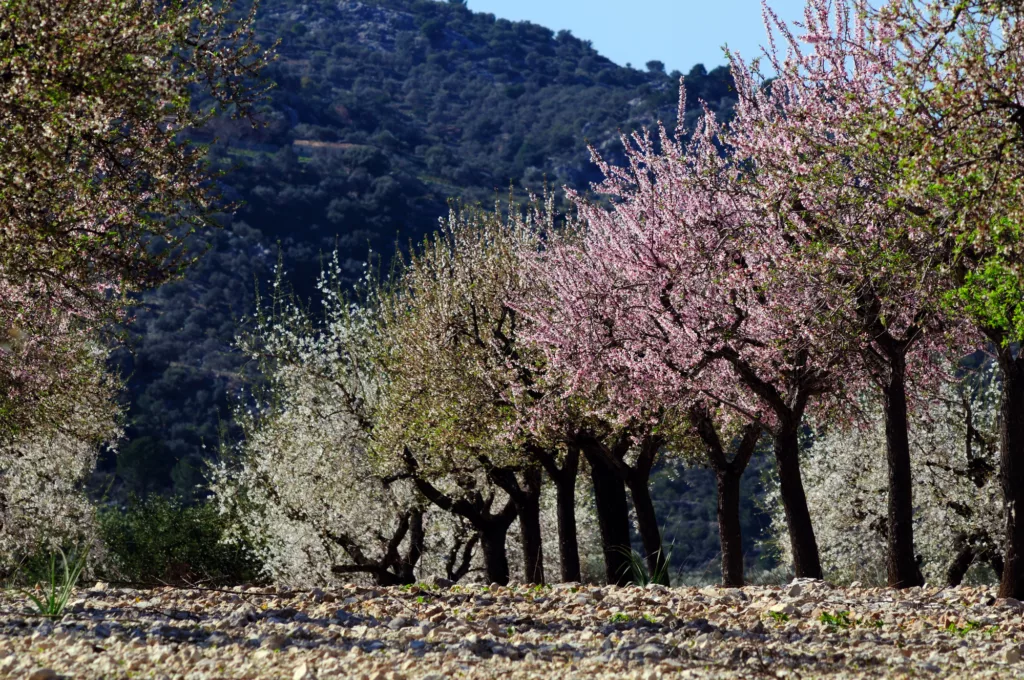 The Almond Blossom Festival of Mallorca, locally known as the Fira de la Flor d'Ametler, is one of the best things to do in Mallorca for winter visitors to the island. With over 5 million almond trees on the island, Mallorca turns into a sea of delicate pink and white blossoms from late January through February.
Some of the best places to see the blossoms are in some of the more rural areas of the island, but if you're wondering where to stay in Mallorca, we'd recommend the 18th-century town of Son Servera to have access to the festival's markets where you can try all of the local food and participate in the traditions.
3. Jerez Flamenco Festival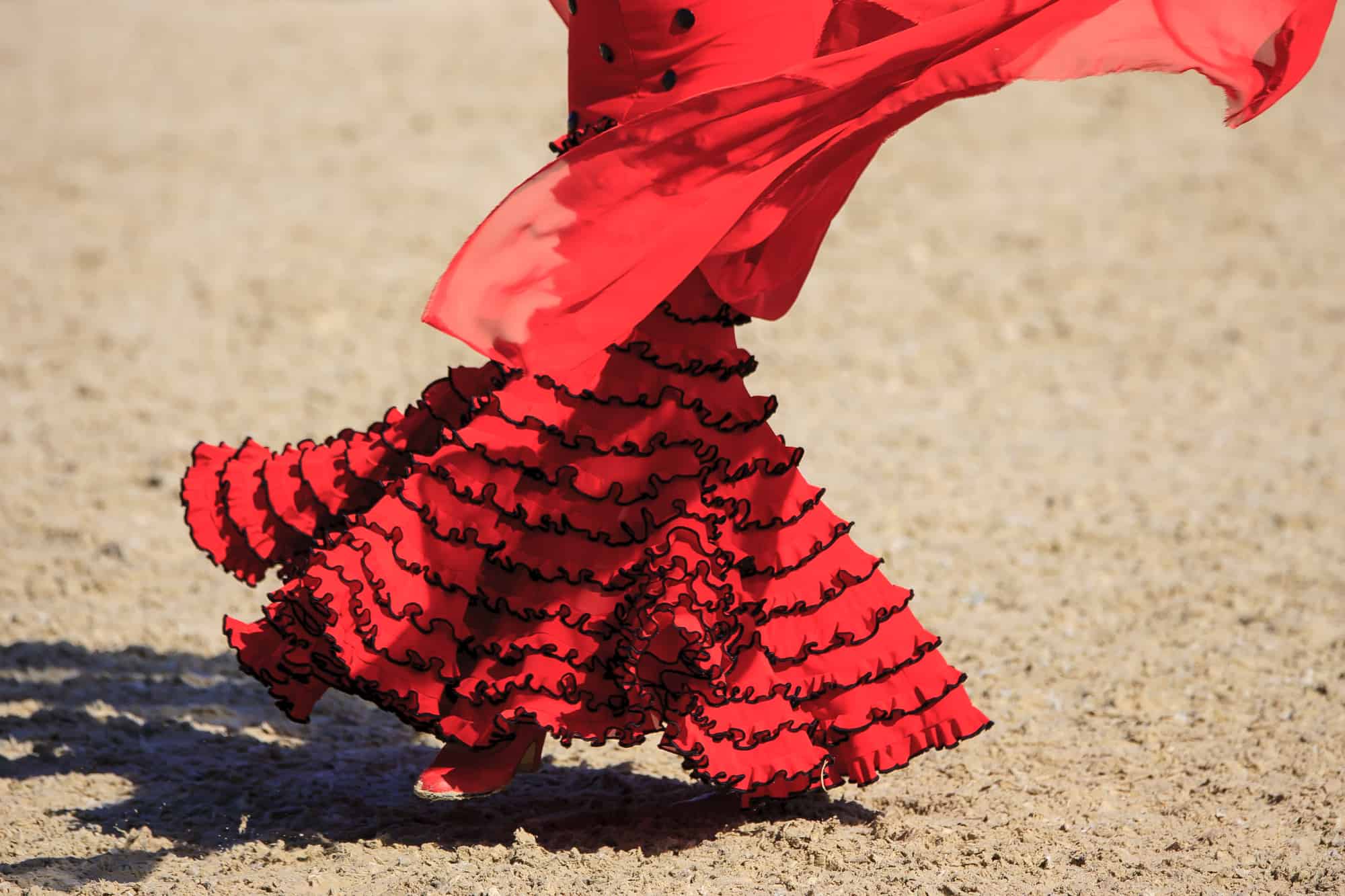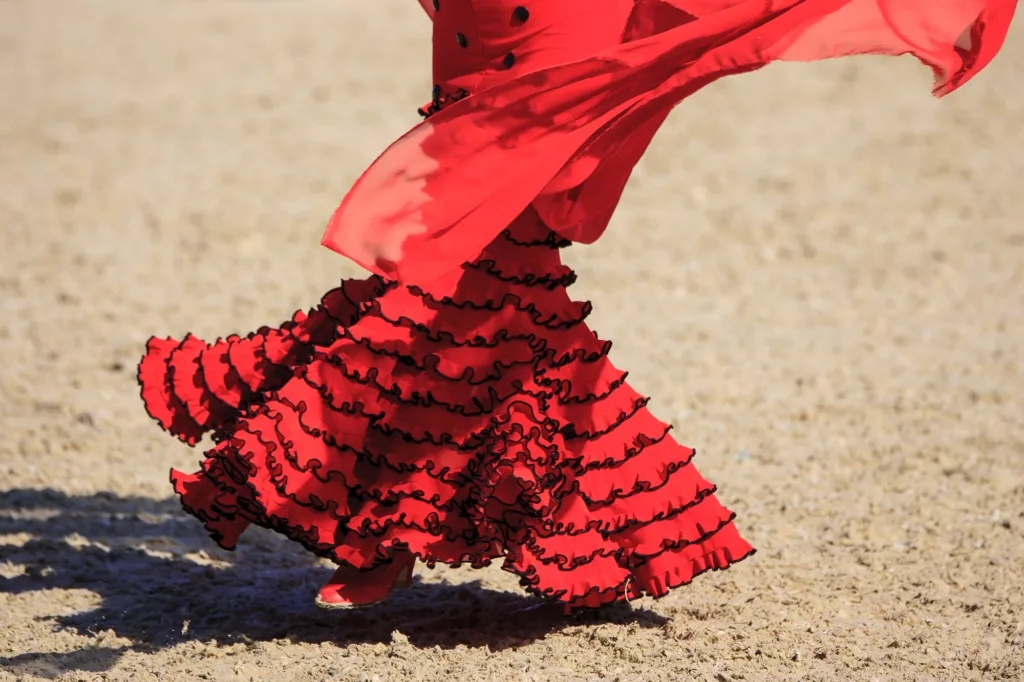 Flamenco lovers flock to the south of Spain in late February to experience the flamenco event of the year. Jerez in Cadiz is said to be the home of flamenco, and February sees the best flamenco artists from around the world descend on Spain.
With performances celebrating the history of flamenco, the festival is the perfect place to experience traditional Spanish dances, traditional Spanish music, and, of course, traditional Spanish food. You can even take part in the fun yourself with classes and workshops, but you'll have to be quick as tickets are bought up fast.
Spain in February: Costs and Planning
One of the most alluring aspects of traveling to summer destinations like Spain in the winter is the cost savings. Summer premiums can make prices during Spain's off-peak season look like an absolute bargain–because they are! Traveling to Spain in February is a fantastic way to experience all that Spain has to offer (except for the summer heat) without the hefty price tag.
Like with any trip, however, budgeting can still be very important and a great tool to make sure you leave with more than just memories. The biggest costs, like accommodation and flights, make this fairly easy as they are generally prepaid ahead of time, so you don't necessarily have to worry about overspending in those categories on your trip. A bit of time spent researching ahead of time can also help you ensure you save as much money in those categories as possible.
If you are renting a car, again, you will likely pay for the majority of this ahead of time, but be sure to account for gas that might be needed along the way. While you could use taxis, using Uber in Spain is great for budgeting as it gives you the option to see prices and lock them in with scheduled rides before ever committing to the ride. This way, you can decide where you want to go and know about how much a trip like that might cost before you even arrive in Spain.
As for budgeting activities, I try to plan as many activities as I can in advance, making sure to book anything I can ahead of time as well. I will even have a look at potential restaurant choices ahead of time and get an idea of the prices so I can budget per meal. Even if you never eat at these restaurants or attend any non-prebooked activities, they still can be useful in giving you an idea of how much what you want to do might cost, as this will vary depending on the interests of the person.
Spain in February: Tips and Precautions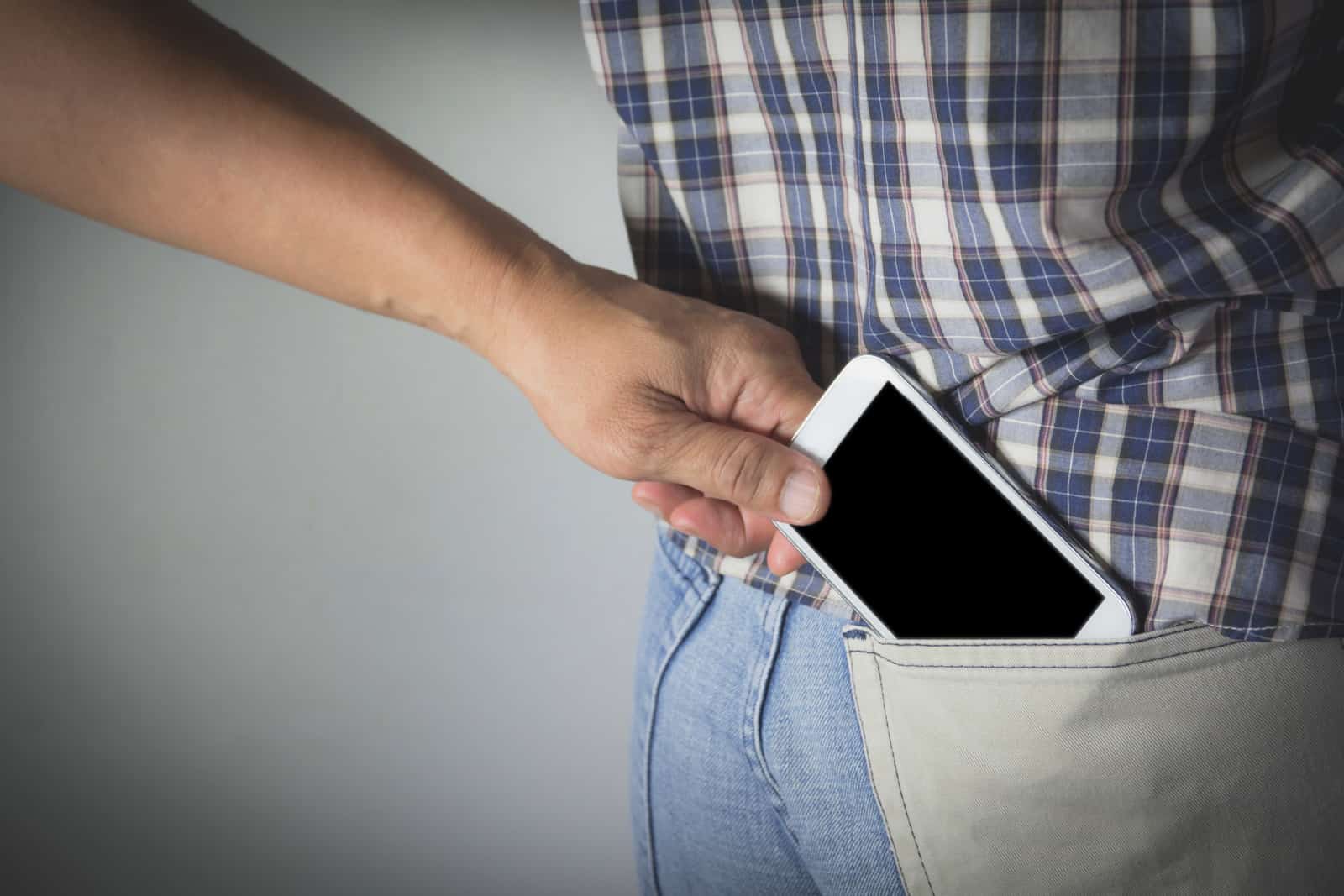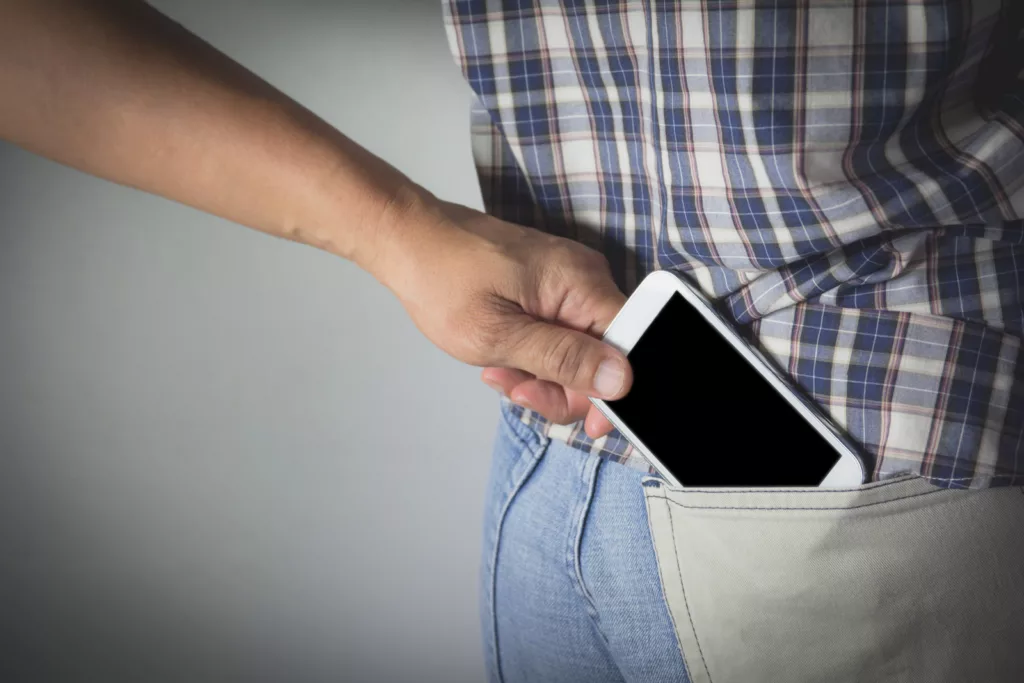 While Spain in February can be enjoyable as it is much less crowded, it is still worth being vigilant. Pickpocketing and street scams are very popular in Europe, and when there are fewer people to victimize, you might find yourself more of a target.
Luckily, it is also easier to be vigilant due to the lack of crowds where petty crimes like this thrive. Knowing how to protect your belongings, what to look out for, and what to do if you are a victim can help you feel prepared.
Conclusion: Spain in February
In short, February can be a serene yet vibrant time to explore Spain. Understanding that it will be different than a summer holiday, embracing Spain's winter charm can make for a wonderful trip all the same. You will probably find you have much more of a truly Spanish experience. And once you do embark on your Spanish winter holiday, we'd be delighted for you to share your stories with us!
Just letting you know
When you buy something through my links, I'll earn a small commission—don't worry, it won't cost you any extra! It's a win-win, right?
Exclusive Heymondo Travel Insurance Offer
Planning a trip? Make sure you're covered! We've teamed up with Heymondo to give our readers a special deal: 5% off travel insurance. Grab this deal and know you're looked after on your next trip.