When people consider traveling to Spain, they often think about beautiful sunny, hot days ideal for sipping on a cool drink, languishing on the beach, and enjoying warm evening strolls. However, the climate in Spain is more than continually sunny.
With its varied terrain that includes deserts, forests, mountains, and plains, it is even possible to find snow in Spain, particularly if you visit Spain in December or January.
If you're not a fan of hot temperatures, you may find January is a great time to visit Spain, allowing you to explore your favorite areas without baking in the hot sun. So, here we'll explore the topic of Spain in January in more detail.
Hi, I'm Timon!
I've experienced the heartbeat of Spain firsthand. Over the last five years, I've immersed myself in the dynamic cities of Spain, truly living the Spanish way. My insights into this beautiful country are rooted in genuine experience.
Spain in January: The Weather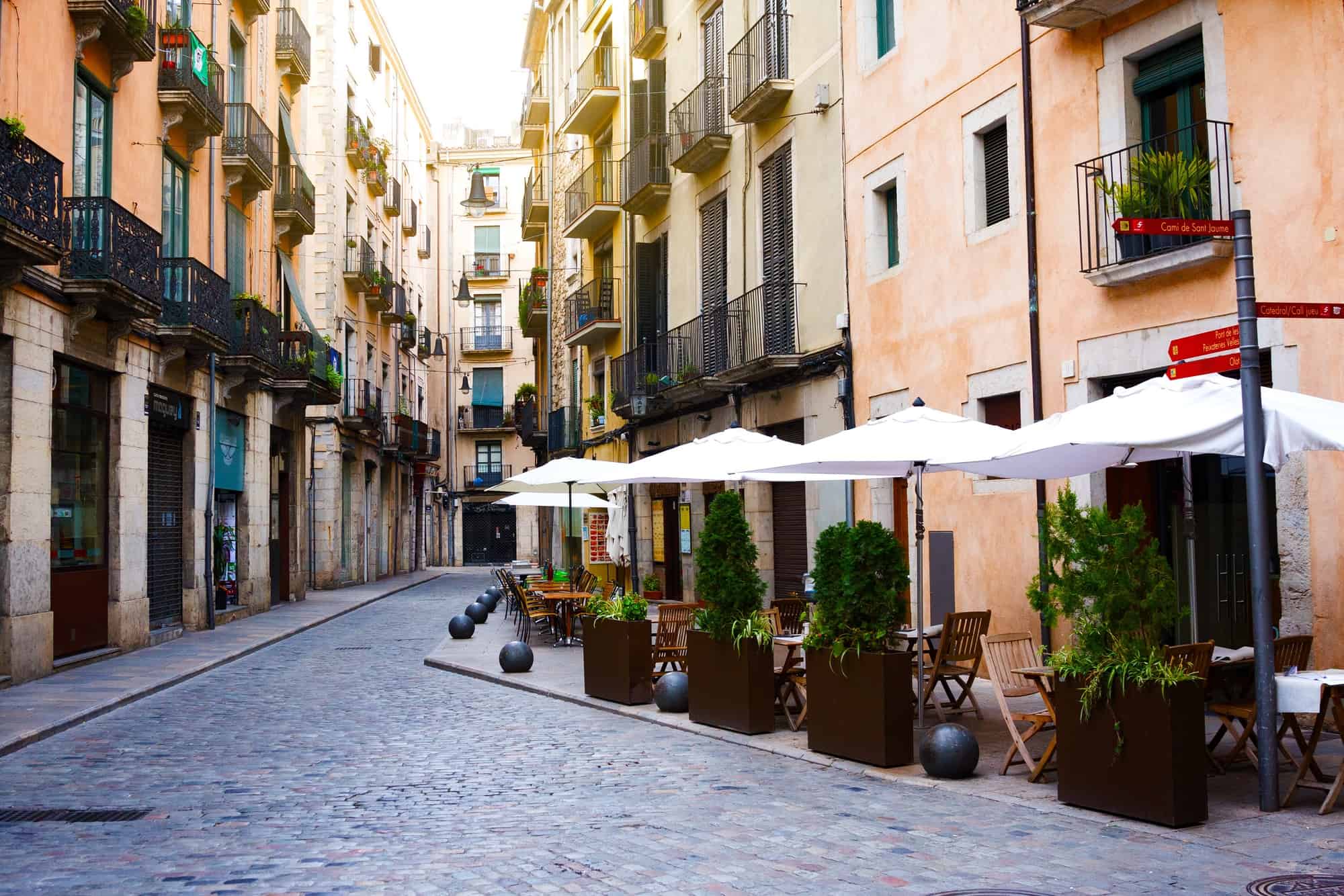 Spain is the second largest country in Europe and has such varied terrain that the January weather can vary greatly. From milder winters in coastal and southern areas to colder temperatures in northern regions. This means that Spain's climate can offer the ideal conditions for anyone.
If you're interested in skiing, the January weather in Spain provides ample powder in the mountainous regions, particularly in the Sierra Nevada mountains to the south, the Pyrenees in Catalonia, and the northern region of Asturias. These areas provide some excellent winter sports, including snowboarding, sledding, and skiing, with some amazing resorts that cater to various budgets.
In these colder areas, there is also the opportunity to bundle up and explore the sights without the large crowds that you tend to see in Summer. Of course, there is also the possibility of calling into a bar or cafe for a warming drink or a shot of alcohol to ward off the cold.
If you don't particularly relish the cold and want to escape the colder temperatures back home, the southern regions tend to have milder winters. Although the temperatures down south are far cooler compared to summer, it can be a nice change compared to the cold weather in northern Europe. Additionally, you can still get some very nice days with warm winter sunshine that makes walks on the beach very appealing.
It is important to remember that the winter weather in Spain will include more rainfall in almost every area. This can be a little surprising if you've previously only visited in summer. Depending on the area and current weather patterns, this could be anything from a brief, light shower that dissipates quickly to heavy rain setting in for the whole day and evening. So, you'll need to remember to pack appropriate clothing.
Spain in January: Top Spanish Cities to Explore
Unless you plan on enjoying some winter sports, you're unlikely to be looking for the coldest cities in Spain. However, January in Spain can be a great time to explore some wonderful cities. You can beat the crowds since January is not a popular month for tourists and enjoy lower prices.
While there are still festivals and attractions in winter, the rates for hotels, restaurants, and attraction tickets tend to be lower. This means that you can enjoy a different perspective of Spain compared to visiting in the summer months, particularly in several beautiful cities. These include:
1. Valencia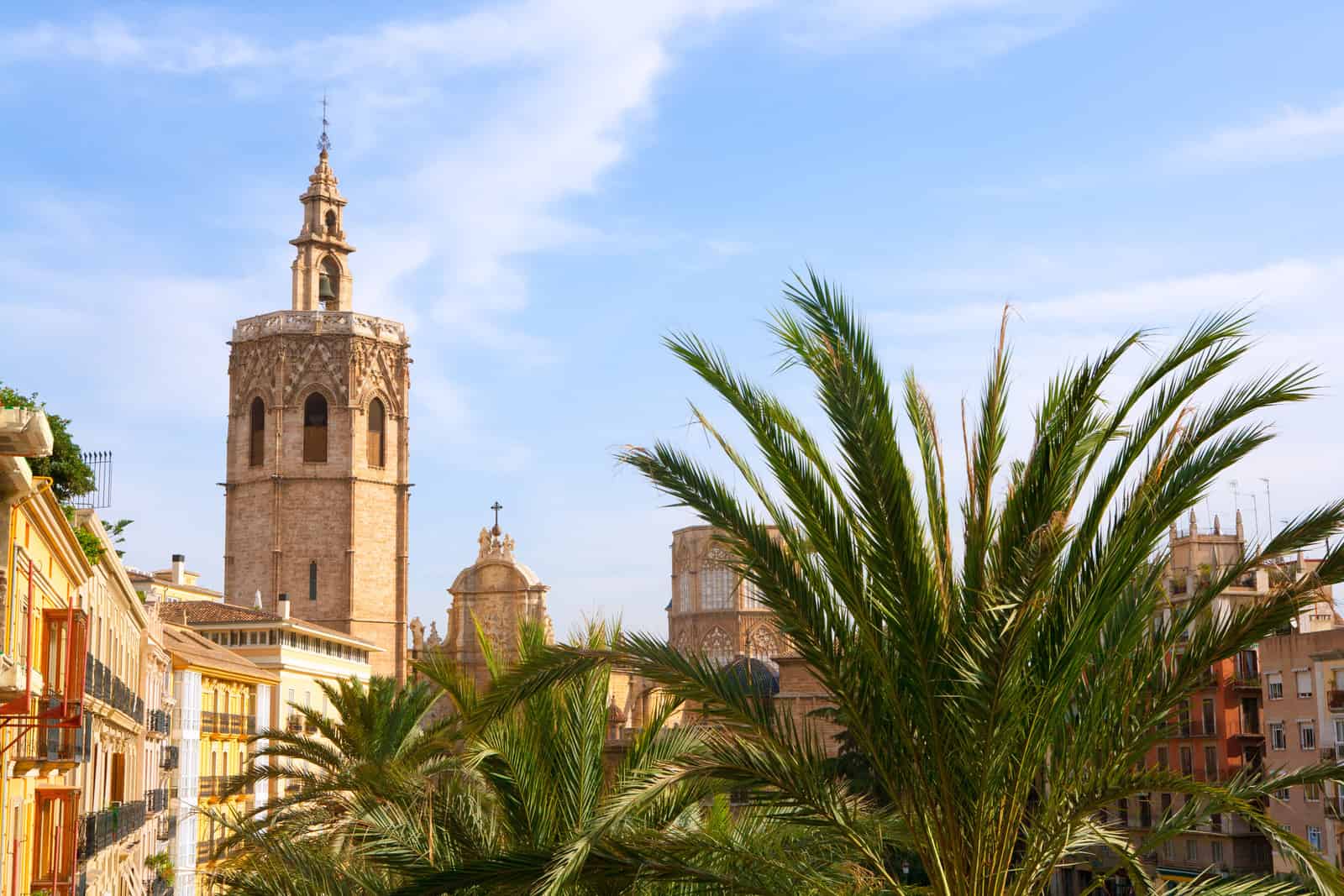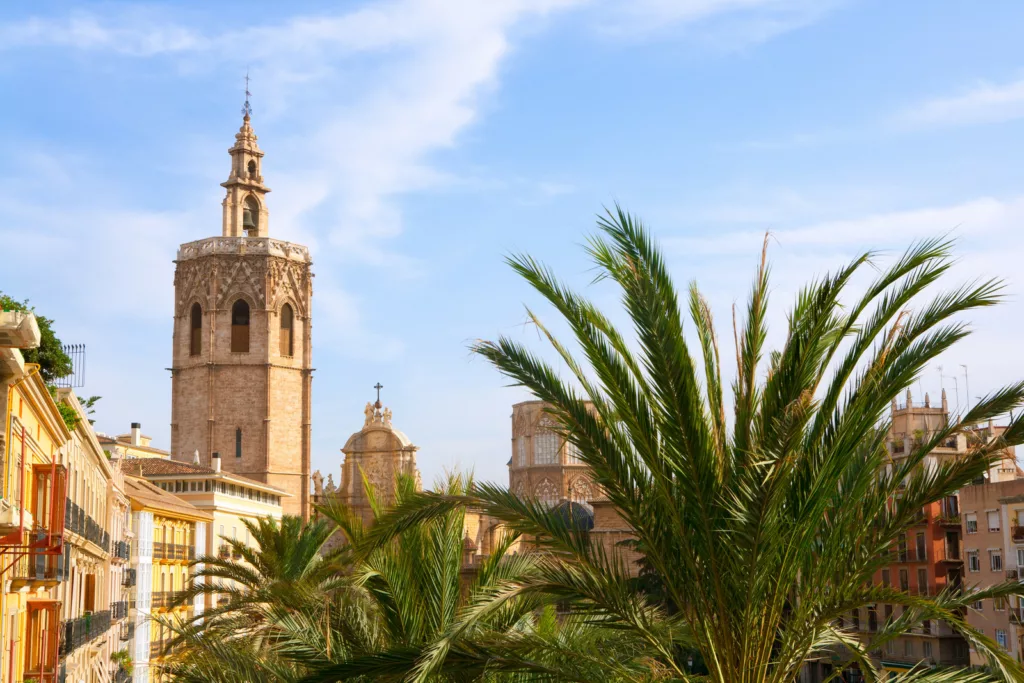 The milder winters are one of the reasons why many expats consider living in Valencia year-round. The January weather in Valencia is typically pleasant, with rare instances of rain. However, it can get humid and windy, so you do need to be prepared for this with a light jacket.
Most days, there are pretty blue skies and sunshine that make it enjoyable to hit the beach or spend the day taking a citrus farm tour. Since the holiday season ends in Valencia on January 6th, you can get some great sale bargains if you're interested in shopping.
However, if you're prepared to visit towards the end of January, you could experience the celebrations for San Vicente Mártir. This is Valencia's Patron Saint, and the celebrations include a procession with statues carried around the city and music. There are also the San Vincente Ferrer celebrations, with a procession featuring music, horse-drawn carriages, and candy being thrown to the crowds.
2. Granada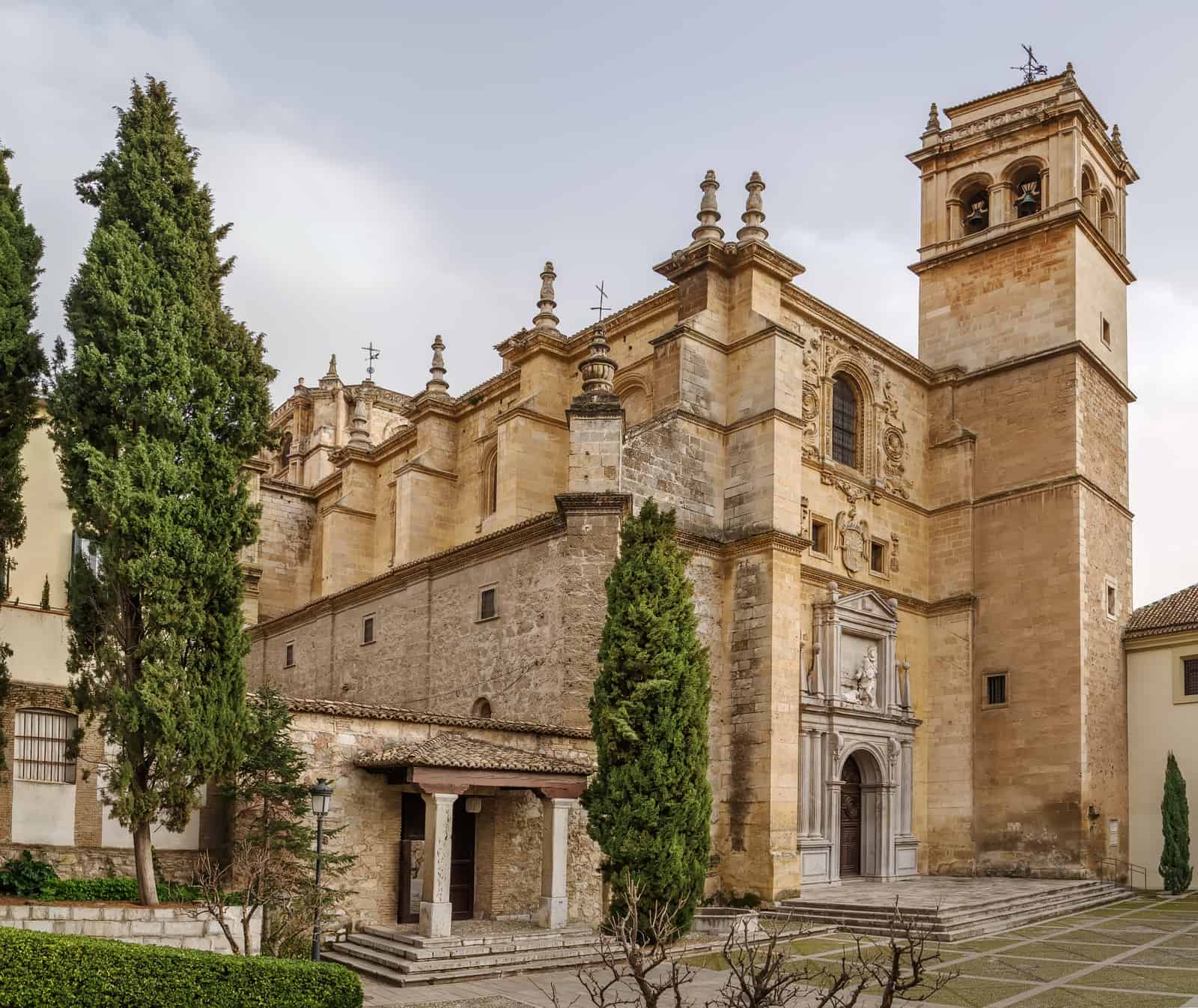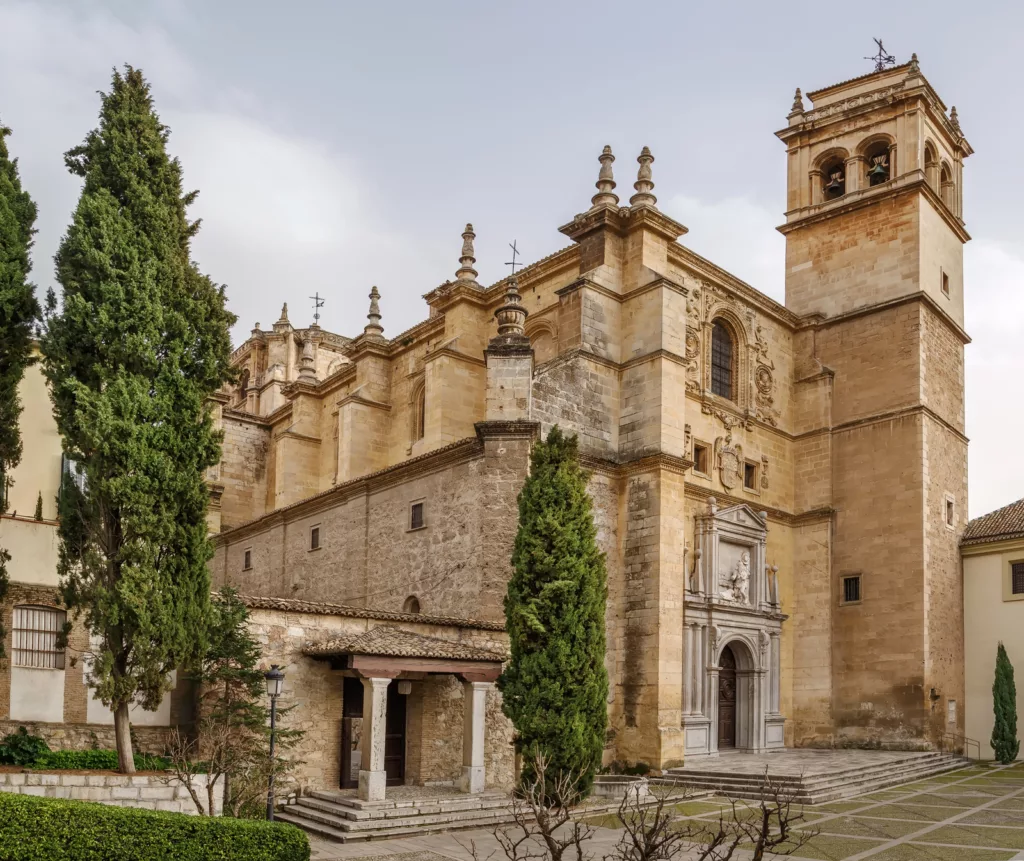 If you're not a fan of high temperatures, January is one the best times to visit Granada, as the city typically experiences sweltering heat in summer. The average temperature in Granada in January is around 7ºC, making walking around and exploring the Alhambra and other sites pleasant.
Although the Alhambra has winter opening hours between October and March, they still allow plenty of time to stroll through the gardens and various exhibits.
Since it is less crowded in January, you can explore Granada on foot. You can stroll the hilly areas and quaint steep streets, with stops at some excellent restaurants, or take an authentic Spanish coffee to warm up.
To fully explore the historic Albayzin neighborhood, consider staying at an authentic hotel, such as the Hotel Santa Isabel La Real.
3. Malaga
The best time to visit Malaga is January if you still want to experience warm temperatures without the sweltering summer heat and crowds. You'll still be able to enjoy average temperatures of 20ºC and the unique coastal vibe that is exclusive to the city.
If you want to explore outside Malaga, you can enjoy the glamour of the nearby town, Puerto Banos, or the delightful whitewash villages such as Mijas or Frigiliana.
Spain in January: Visit Smaller Towns
Of course, you don't necessarily need to have a city break to enjoy Spain in January. There are a number of smaller towns that offer tranquility and distinct experiences. If you have previously only stayed in Spain at a summer beach resort, this can be a nice change of pace. If you're looking to recharge your mental batteries after the hectic holiday season, you may want to consider the hidden charms of these smaller towns.
4. Júzcar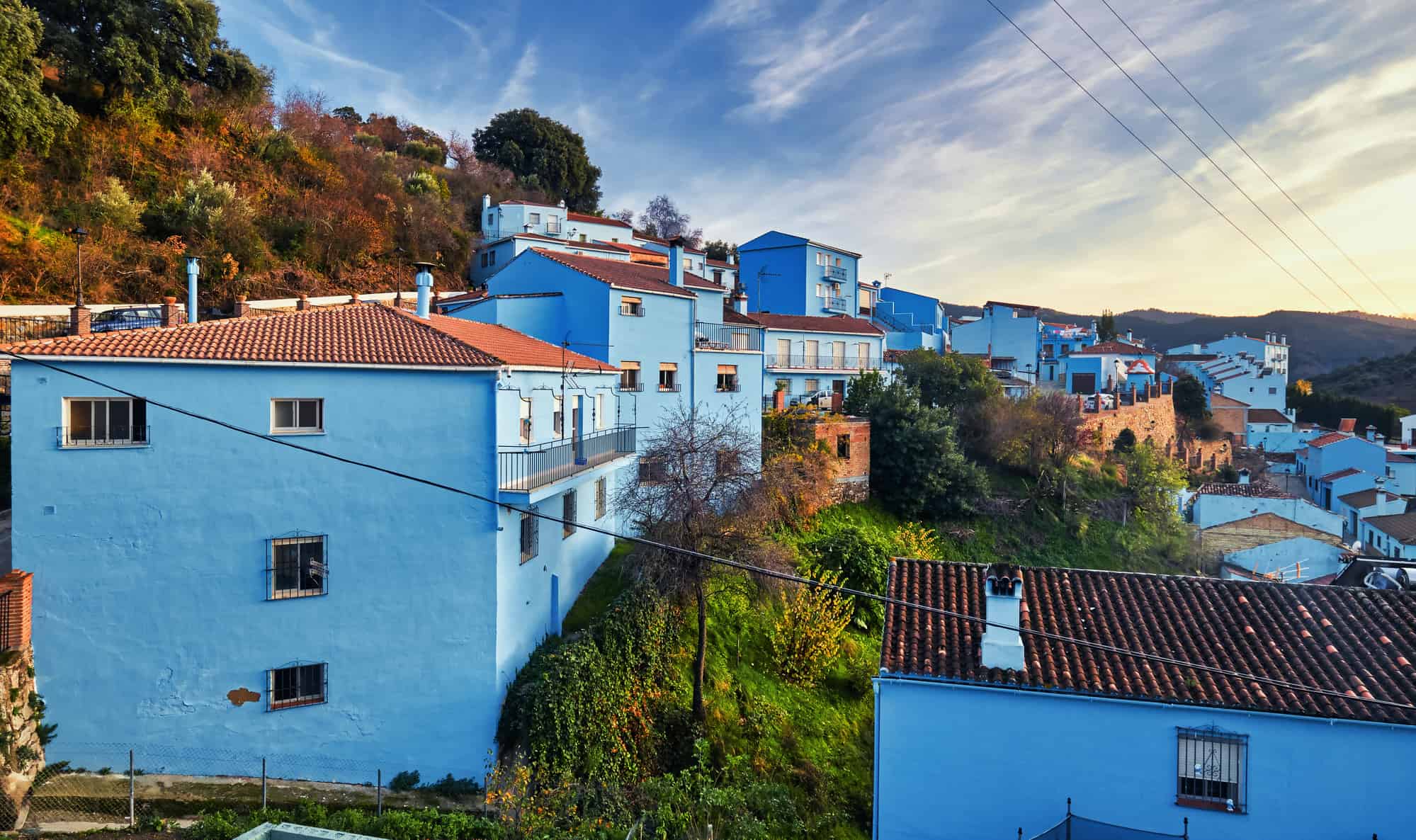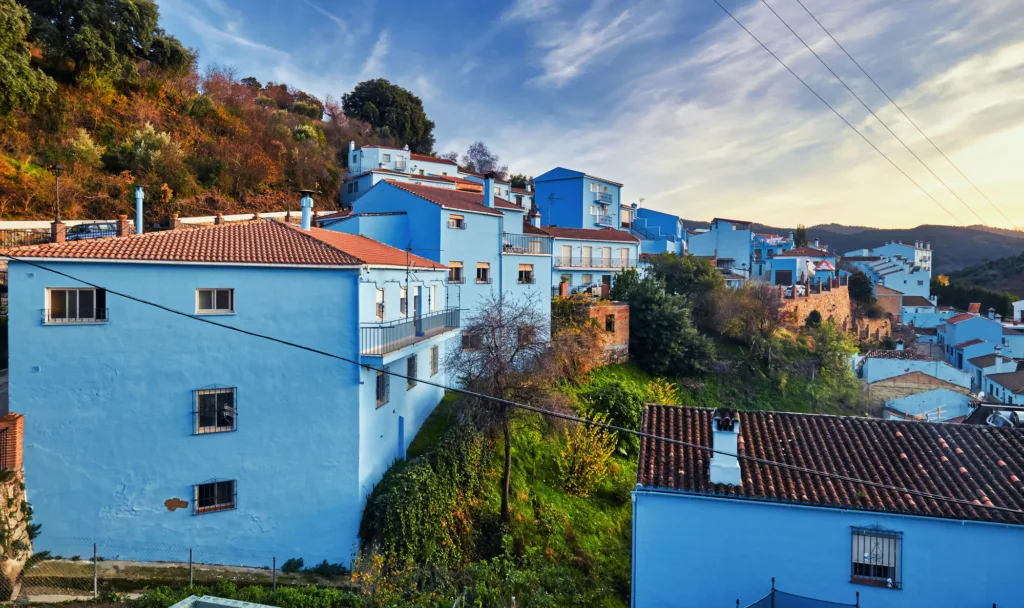 Unlike the typical inland whitewash towns and villages, the buildings in Júzcar are all painted a brilliant blue. The reason for this was that the village was chosen as a location for filming the Los Pitufos or the Smurfs.
There are adventure sports, canyoning, hiking, and other ways that you can lose yourself in nature. You can even walk the tourist path of Route of Fray Leopoldo through fields of almond trees and other flora. 
There are also some great sights to visit, including the Church of Santa Catalina, the Old Tin Factory, and the Mycological Museum.
5. Setenil de las Bodegas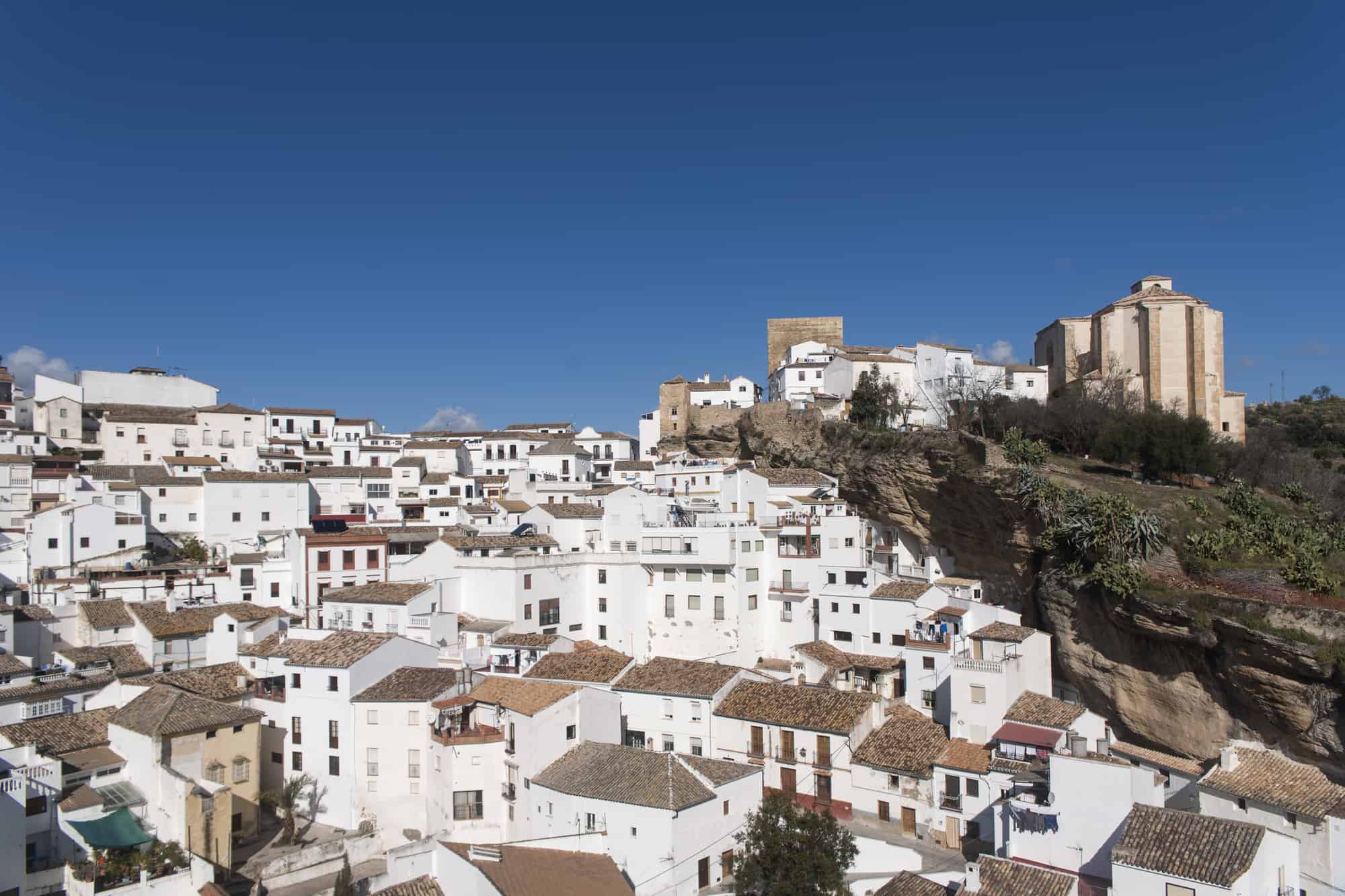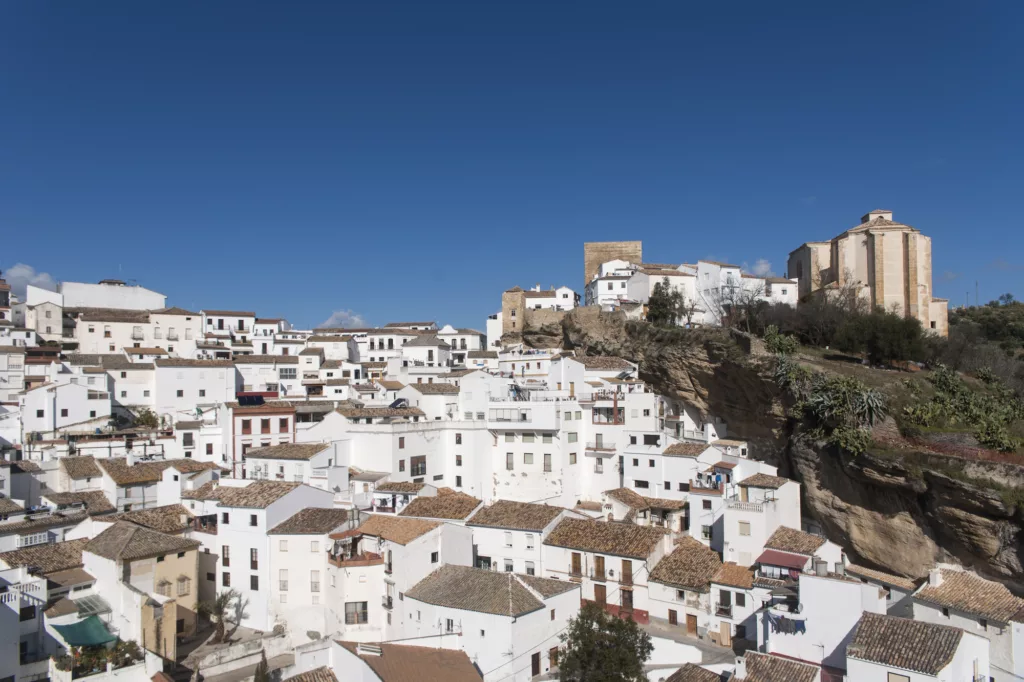 Setentil de las Bodegas in Cadiz is quite literally under a rock. The traditional white-washed houses are built into the surrounding cliffs, making it a magical and charming place to visit.
If you're prepared to climb the steep paths and roads, Setenil has some amazing viewpoints or miradors that can provide you with views of the entire village and the valley below.
This unique characteristic is present in many homes and businesses, including the Bar La Escueva, where you can enjoy traditional Spanish dishes in the cozy cave-like setting.
If you visit Senetil, it is worth taking time to visit the Roman Ruins of Acinipio, approximately a 10-minute drive from the village. You should check the opening times, but the ruins are a hidden gem that is free to visit.
6. Alberca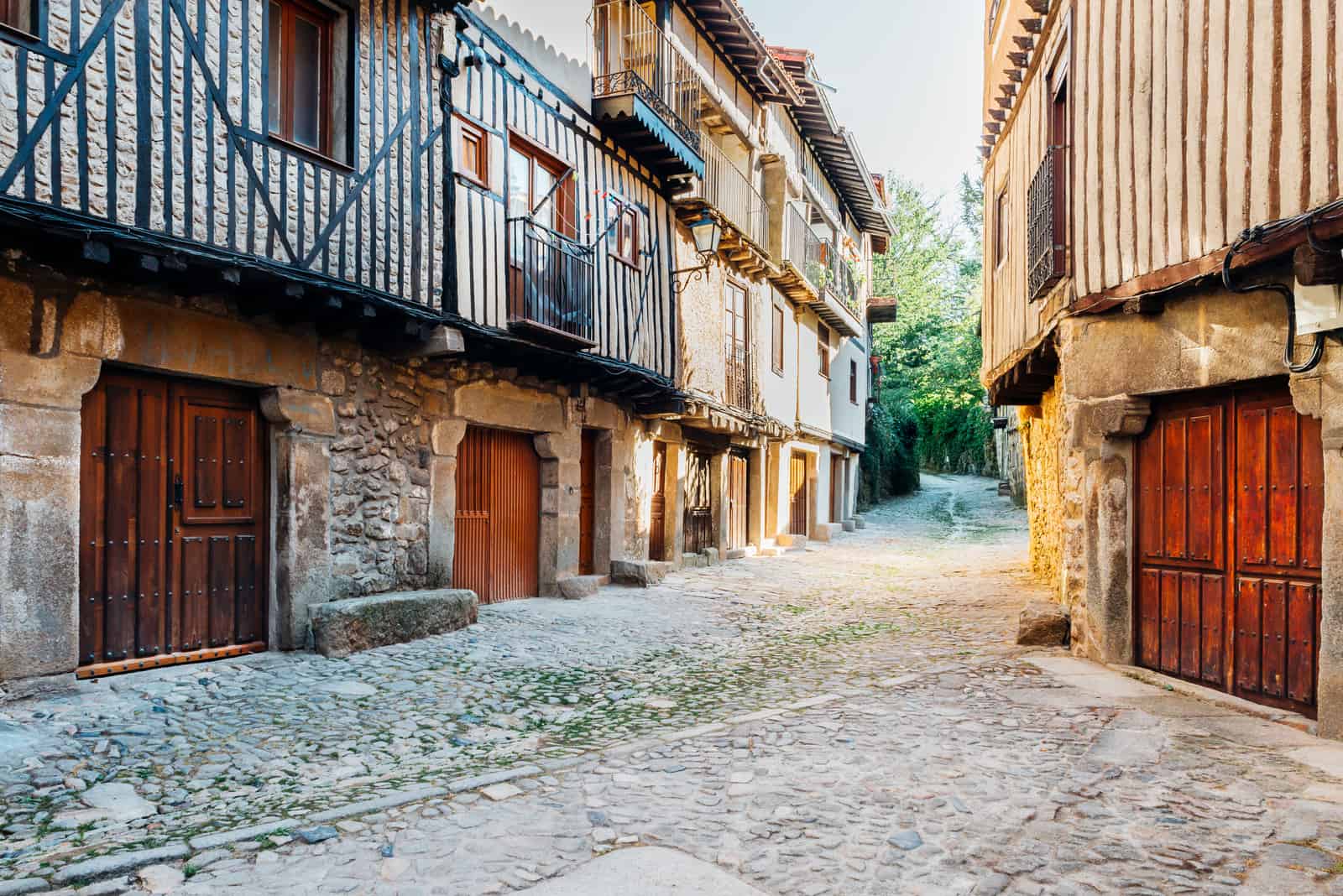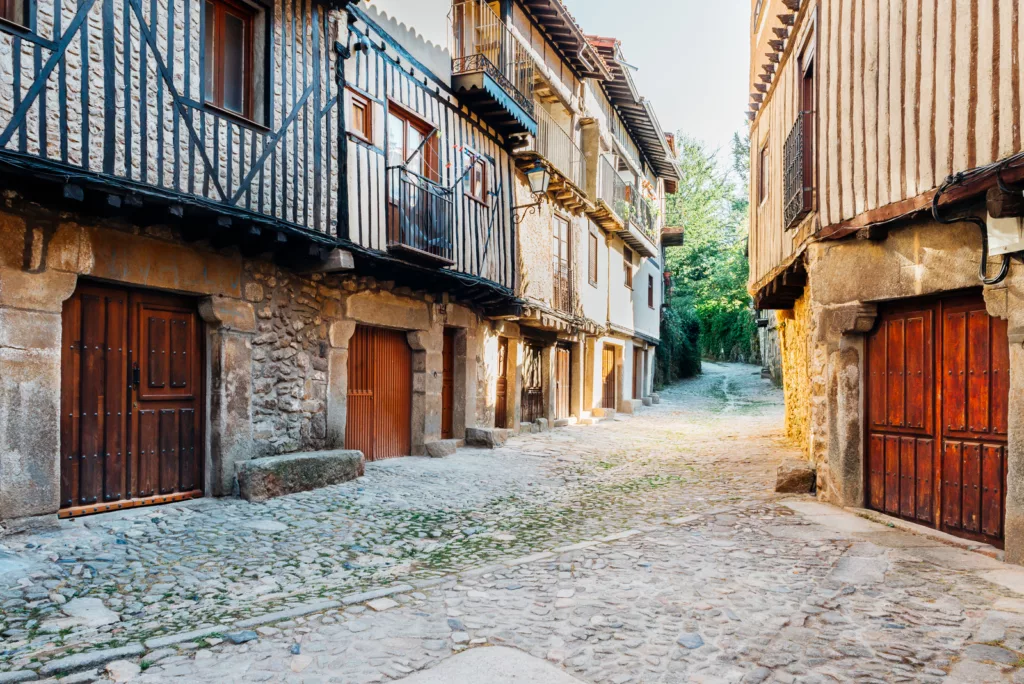 Alberca is a frozen-in-time medieval village located in Salamanca province. You can walk the village streets to experience an authentic settlement that has maintained its rights and customs. Almost all of the buildings date back to the 18th century.
Alberca has inspired great writers, including Cervantes citing the setting in Don Quixote or its use as a refuge for lovers by Lope de Vega.
Another quirk of the village is that it is expected to see a pig walking the streets. A piglet is released and cared for by all the villagers in early summer, but if you're visiting on January 17th (San Anton), you can see the full-grown pig being drawn as a prize in an annual raffle.
Spain in January: Things To Do
As we've discussed, visiting Spain in January can be a different experience than holidaying in summer. However, there are plenty of indoor and outdoor activities that you can enjoy if you visit Spain in January.
1. Skiing and Snowboarding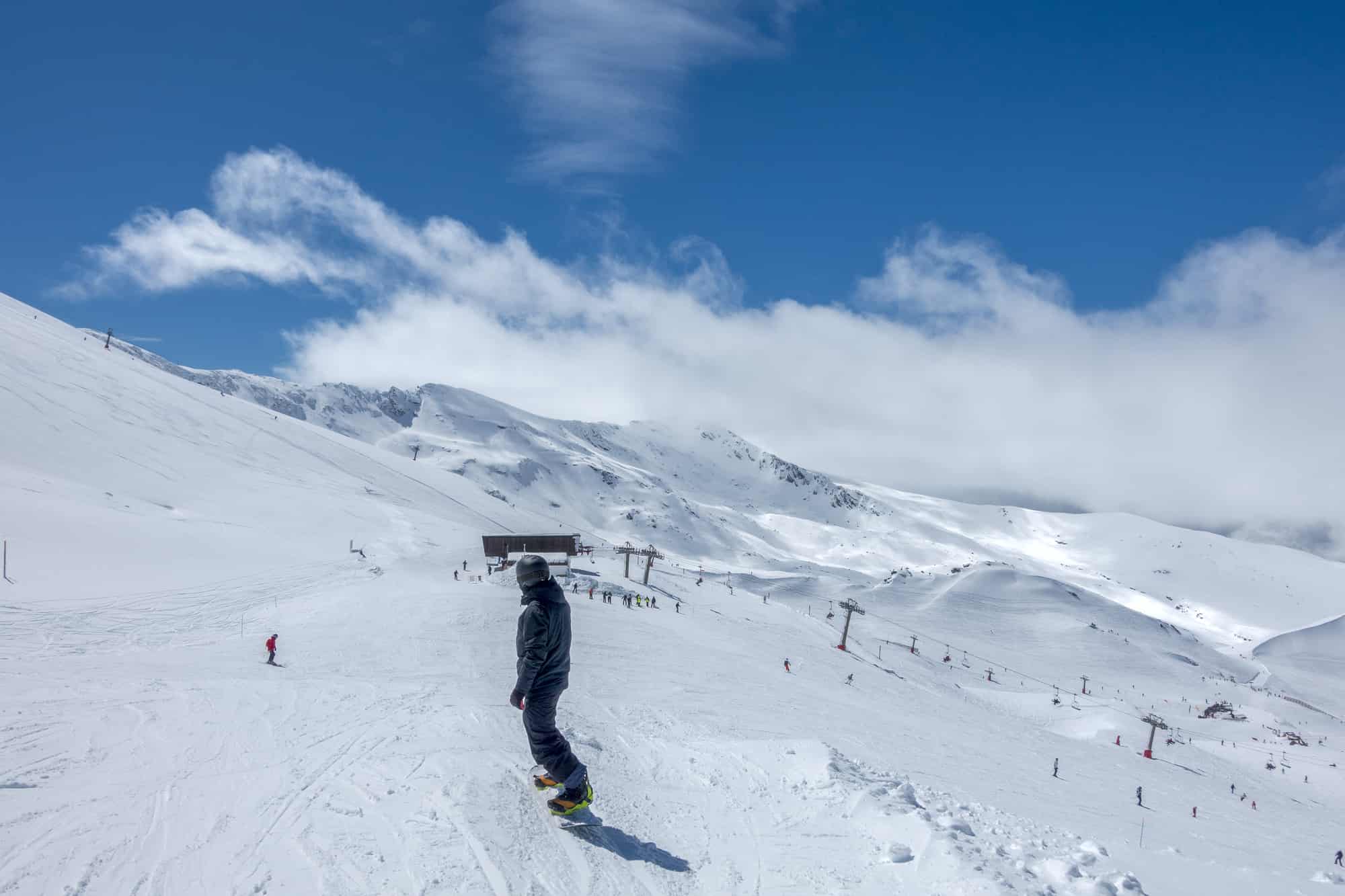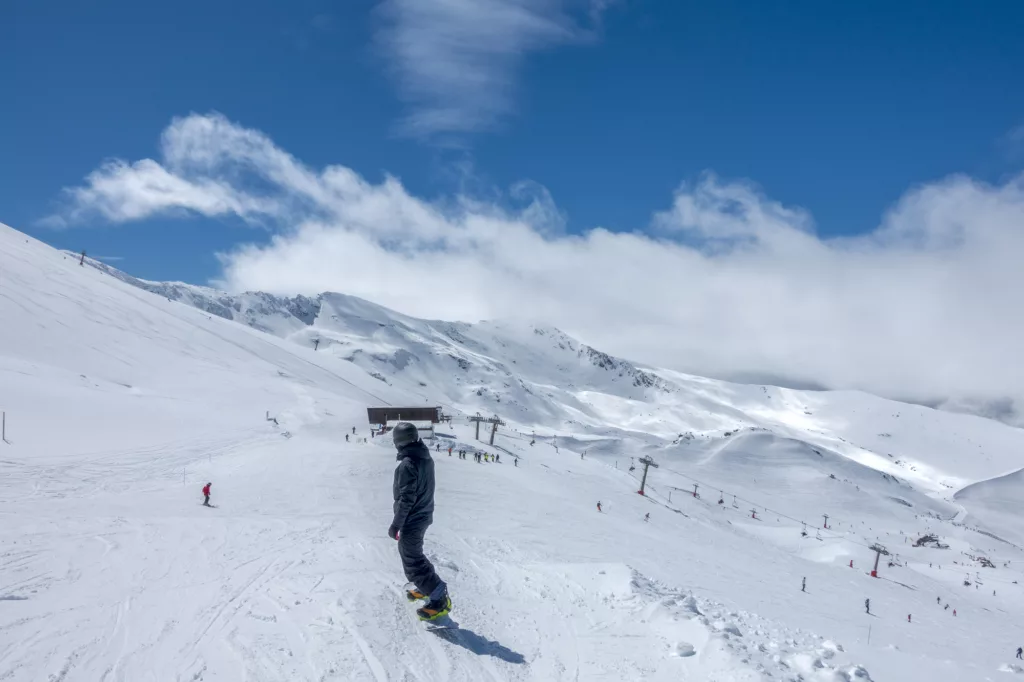 One of the most popular winter activities in Spain is skiing or snowboarding. If you're looking for snow in Spain for your winter sports, your likely choice is the Sierra Nevada mountains.
Since this is a popular skiing destination, you don't need to own your own equipment, as there are plenty of equipment rental options. The team can assist you with equipment rental if you stay in a hotel such as the Vincci Selección Rumaykiyya. You'll have direct access to a ski lift and a free transport service to Pradollano.
While skiing is not one of the most popular sports in Spain, if you're keen to try winter sports, the powder in Spain is excellent.
2. Exploring Gastronomy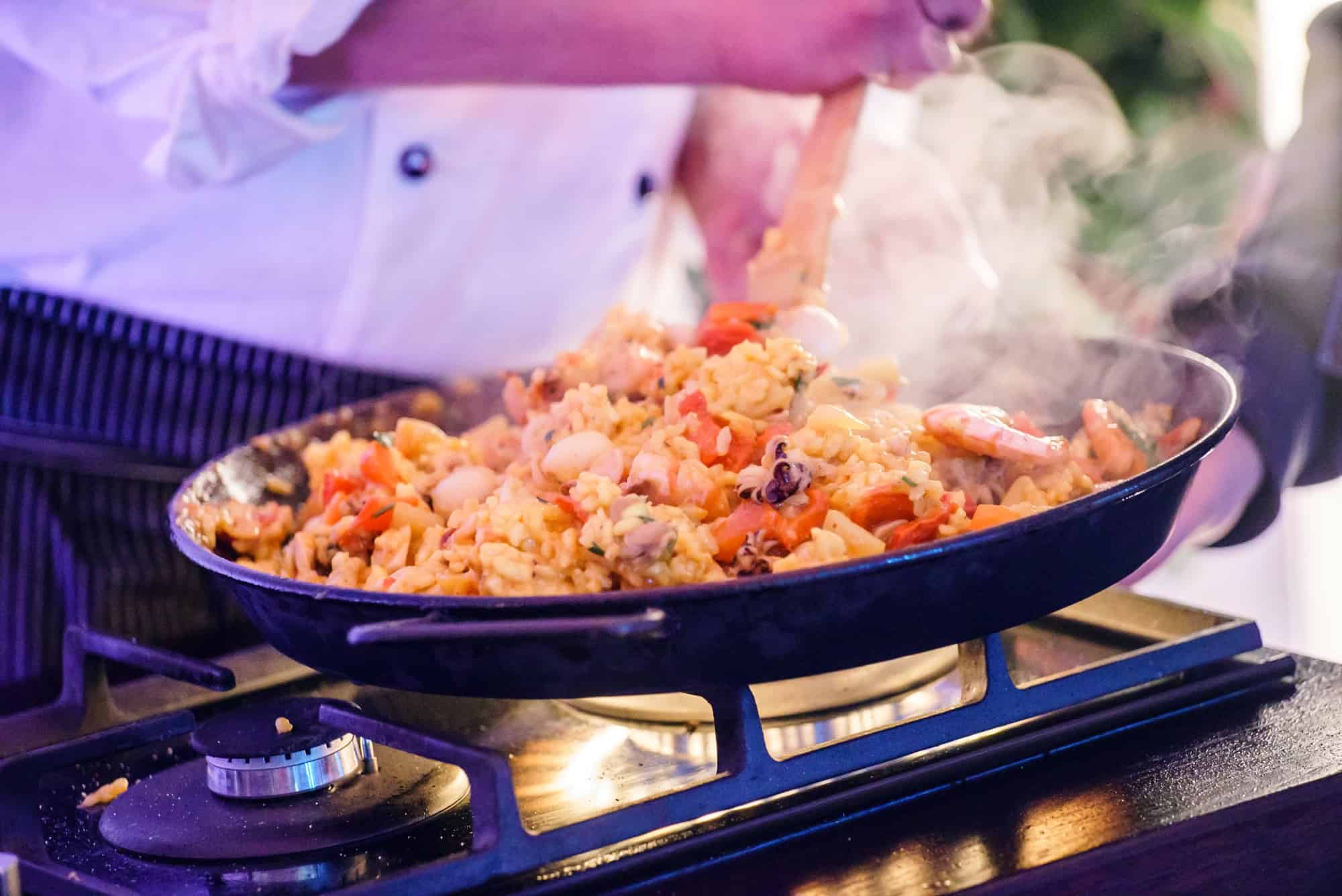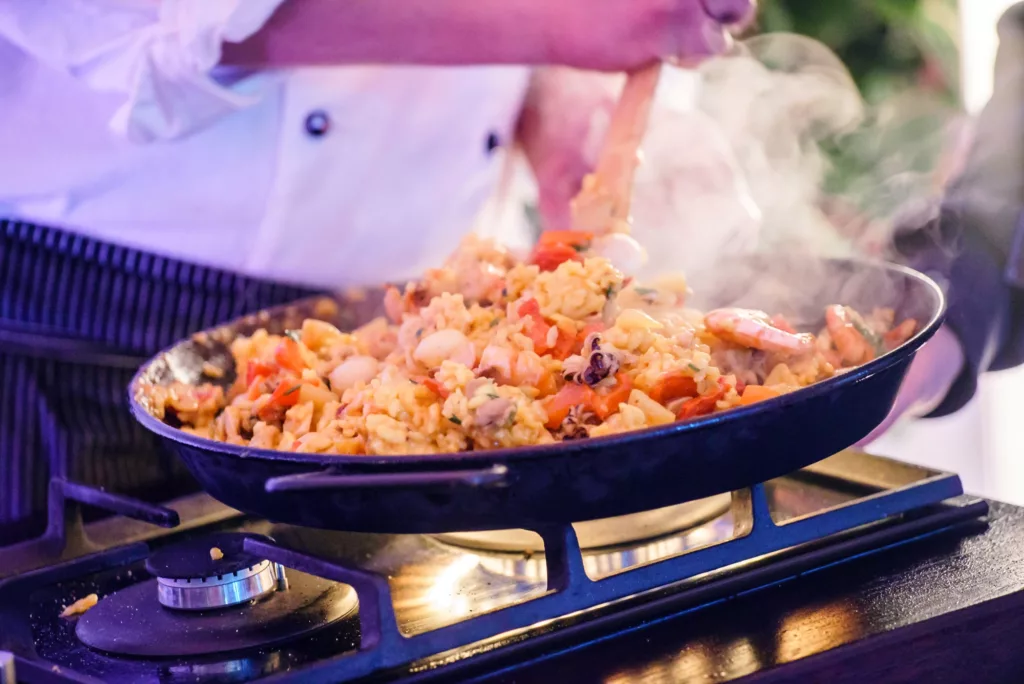 Spain in January is the ideal time to explore the winter fare available across the various regions. There are a variety of dishes that can warm you up after a day of shopping, sightseeing, or skiing.
From Cocido madrileño, which includes a stew of potatoes, chickpeas, pork belly, and chorizo, to the superb seafood in Galicia, some fantastic winter warmer dishes exist. There are also options for vegetarian food in Spain, such as Sopa de Ajo (garlic soup) and Sopa de Lentejas (lentil soup.)
3. Cultural Immersion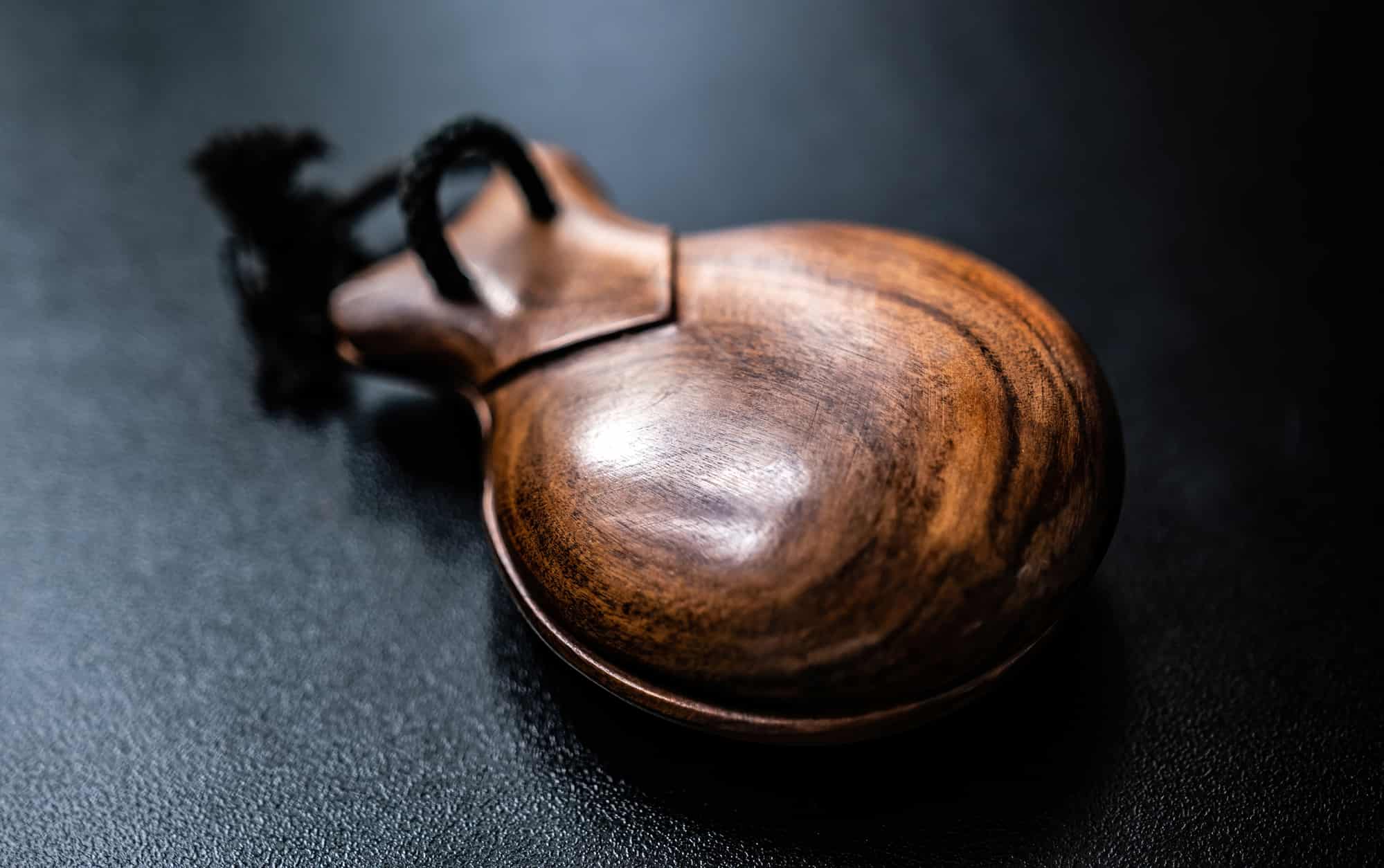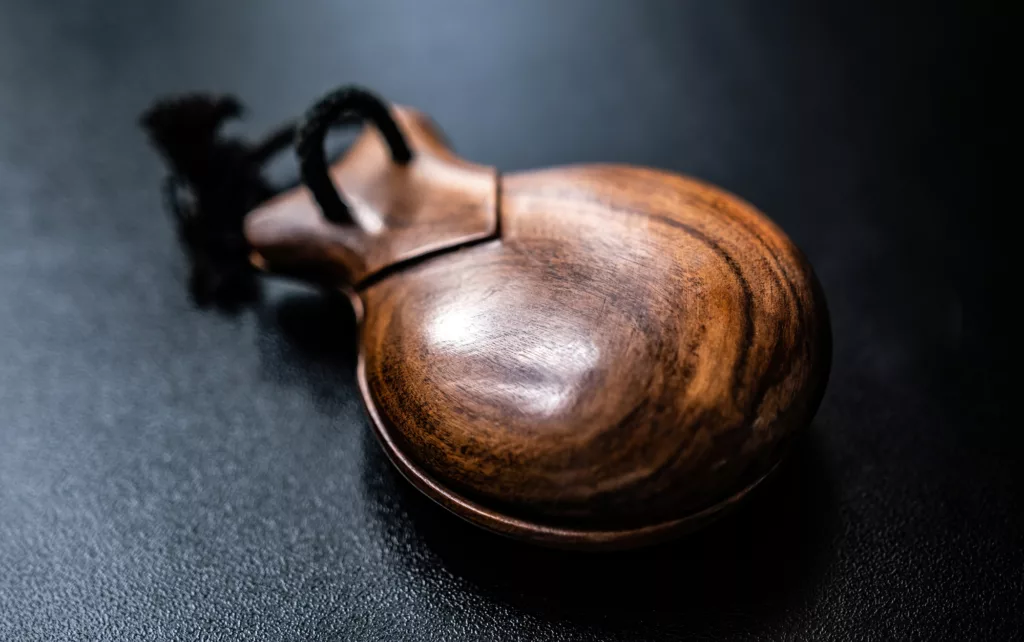 A winter trip to Spain can also provide an opportunity to immerse yourself in Spanish culture. Most museums and tourist attractions are open throughout the year but may have reduced opening hours in January. However, since Spain typically receives fewer foreign visitors in winter, you can avoid the massive lines you may have seen in peak tourist season.
Most cities have shows and events that you can enjoy in winter, and even in smaller towns and villages, there are festivals for Saints' Days that can provide the opportunity to see processions, traditional dress, and music.
4. Wellness Retreats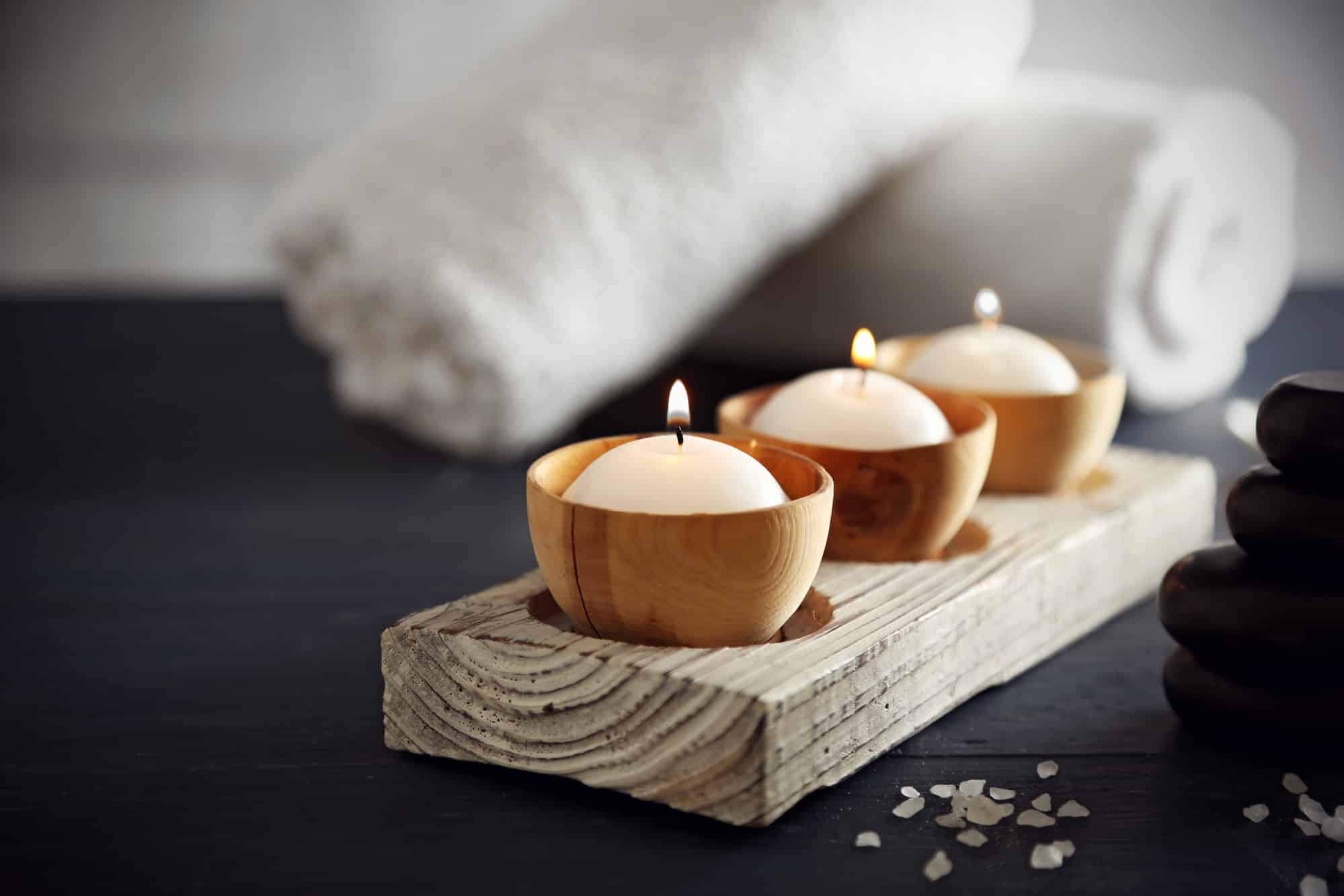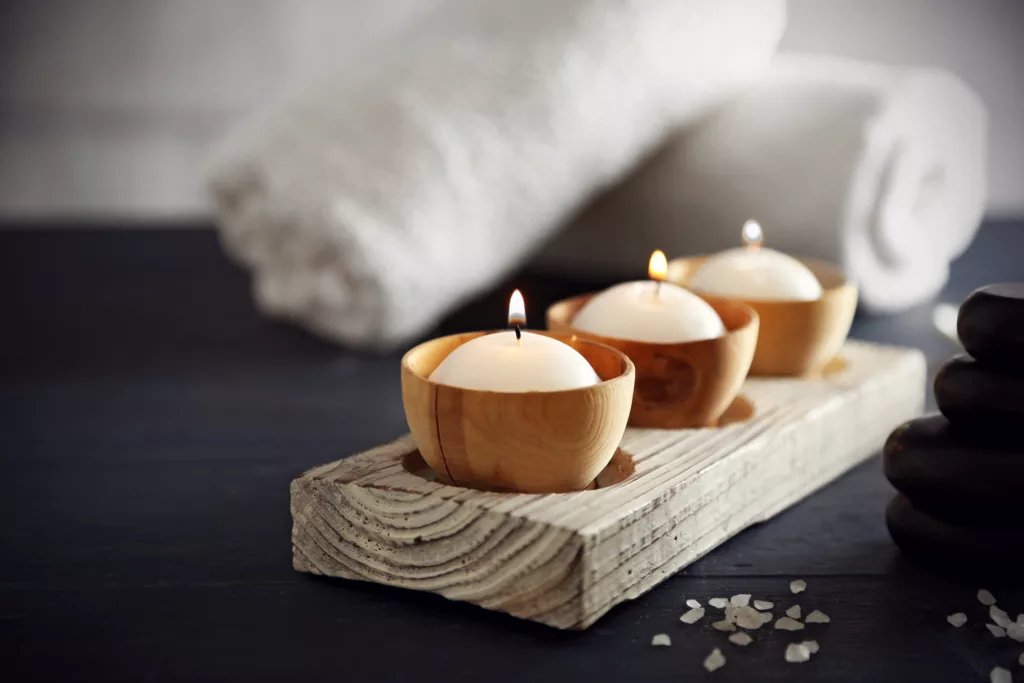 Most of us start to feel a little weary in winter, but you can visit Spain to relax and recharge at various wellness retreats. Even if the weather outside is chilly, you can spend the day in a hot tub or receive a facial, massage, or wellness treatment.
Many of the most popular wellness resorts are in southern Spain, meaning you can enjoy milder weather and pleasant winter sunshine. Whether you are interested in yoga, want to lose those excess Christmas pounds, or simply relax, there are spa towns with facilities to suit your needs.
Spain in January: Festivals and Events
Spain is a Catholic country, so hundreds of festivals celebrate Saints' Days, Patron Saints, and other religious holidays. Additionally, some other festivals and events celebrate the unique Spanish culture of each region and city. Some of the most popular events to attend in January include:
1. Three Kings Day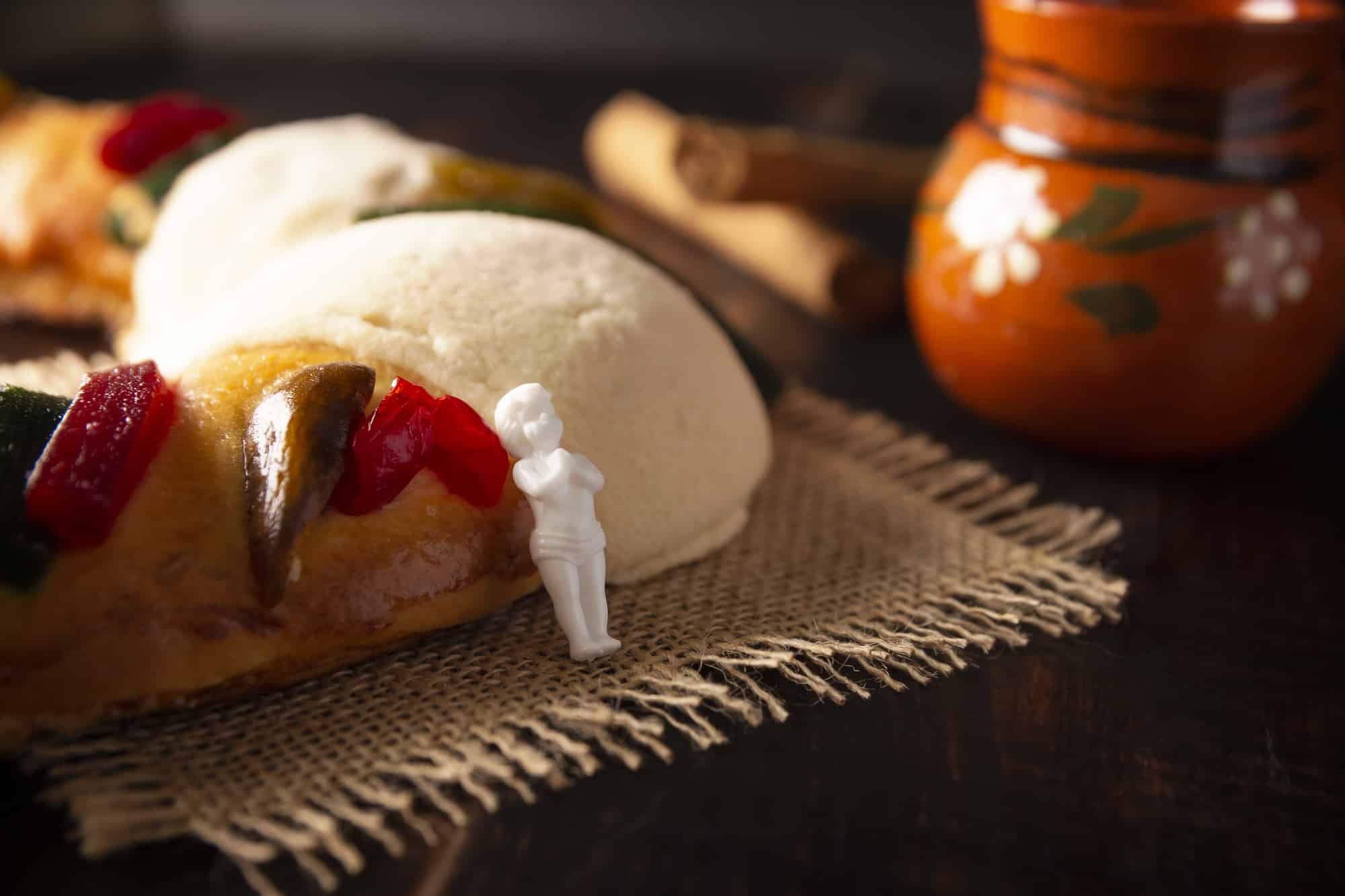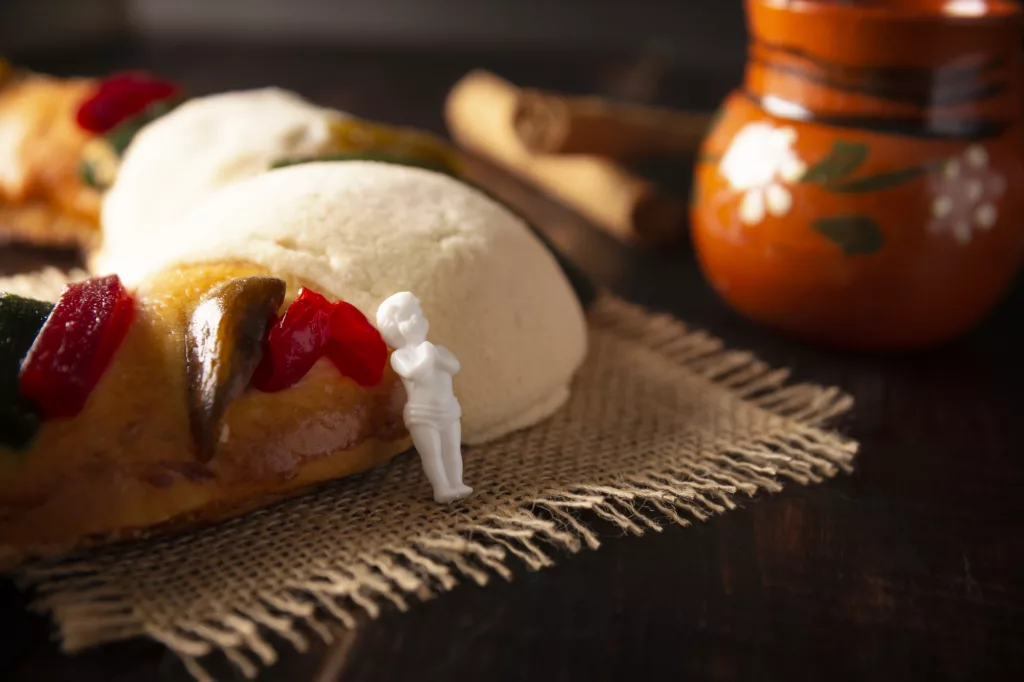 The Three Kings Day occurs at the Epiphany and represents when the three wise men visited Bethlehem to bring gifts to the Baby Jesus. In Spain, this is the biggest celebration for the Christmas period, where the people come out into the streets to participate in vibrant parades.
Children of all ages line the streets to watch the parade and catch candy thrown by the wise men. You can also enjoy Rosca de Reyes, which is a traditional cake only enjoyed at this time of the year.
If you want to see an extravagant Three Kings Day with the streets lined with lights, January is the best time to visit Madrid. It could also provide an answer to the question, is Barcelona worth visiting, if you were struggling to decide.
2. Jarramplas Festival
The Jarramplas Festival is a unique and traditional event that takes place in Piornal, Caceres. Each year, a teenager is chosen to dress up as a demonic cattle thief. The costumed protagonist is chased through the streets and pelted with turnips!
Fortunately, unlike the legendary figure who was deterred by angry locals when he tried to steal animals, the festival character wears an outfit of different fabrics over carbon fiber protection to protect him from the turnip-toting crowd.
If you visit the province Caceres in late January, you can visit Piornal and participate, flinging your own turnip at el Jarramplas.
3. San Sebastian Festival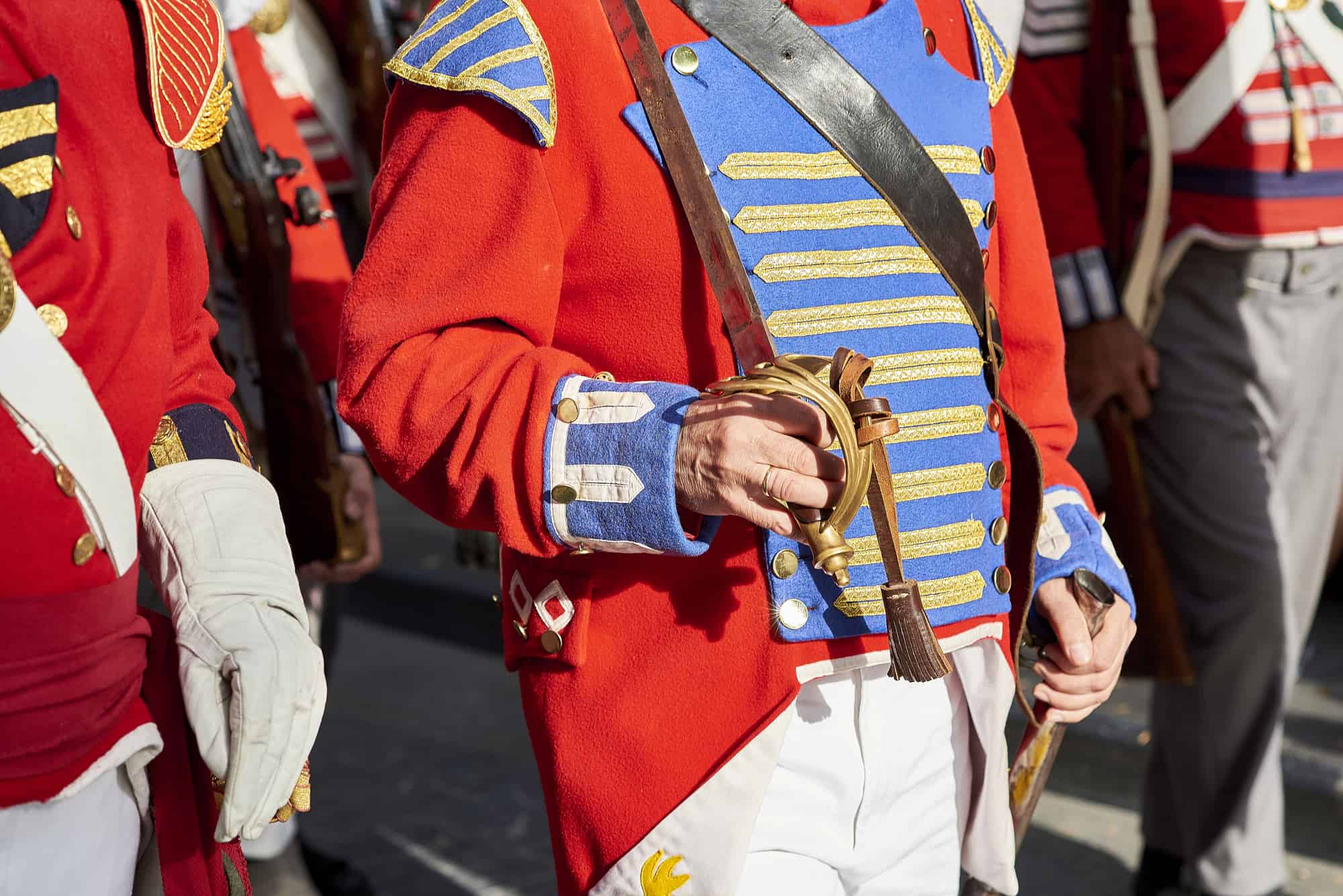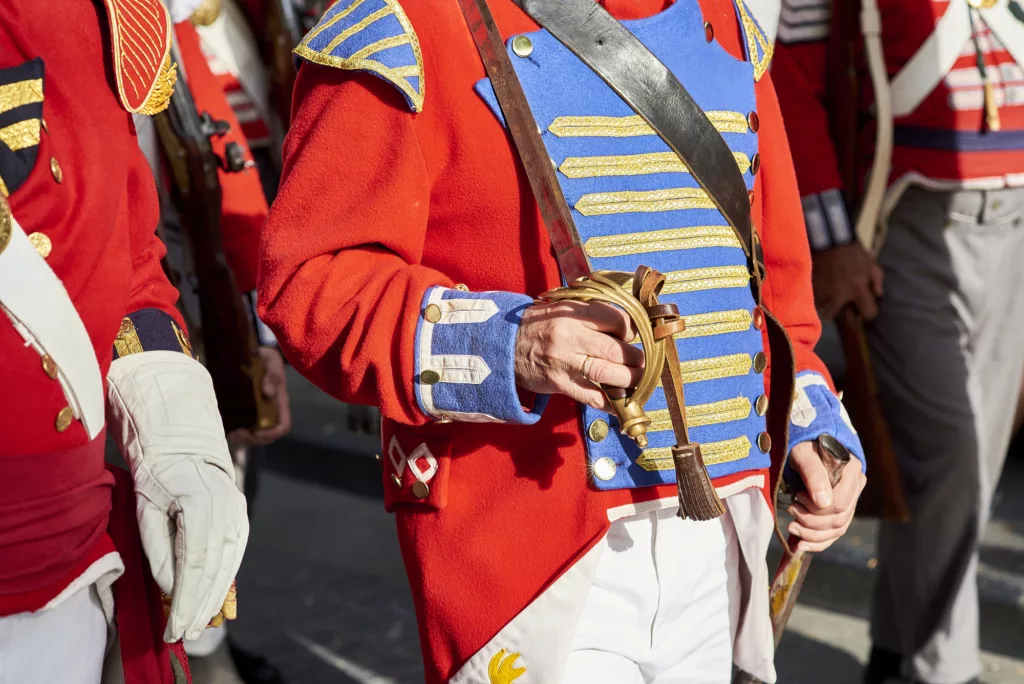 If you enjoy festivals, then January is a great time to visit San Sebastian, as you can participate in one of the city's most important celebrations. The Fiesta de San Sebastian takes place on January 20th, dating back to the 19th century to commemorate the city being set on fire by Napoleon's army.
Today, men and women dress in traditional costumes and parade the streets with loud drums for a full 24 hours. This is a phenomenal event that is well worth a visit.
Spain in January: Costs and Planning
Although there is plenty to see, do, and experience in Spain in January, one of the greatest advantages is that it tends to be more budget-friendly. If you've ever looked at where to stay in Madrid, Barcelona, or other popular cities in peak season, you will likely see that even modest accommodation can be costly.
Many hotels, hostels, pensions, and resorts offer discounts for the low season, which includes January. Since there are fewer tourists at this time, you can get some great deals on your accommodation.
However, the cost savings for visiting in January go much further. In addition to airlines offering discounted flights in winter, many attractions also offer discounted rates. You can find that popular tourist attractions offer ticket price deals in the low season, so you can not only save the lines but also save money.
If you are on a tighter budget, there are a few other things that you can do in your cost planning. These include:
Always check for Menu del Dia: The Menu del Dia is the day's menu, and many cafes and restaurants offer one. There are usually a couple of choices for your starter and main, but the deal also often includes a drink and bread. This can be an excellent way to not only try out the local cuisine but enjoy a great meal without breaking the bank.
Use public transport: Public transport in Spain is reliable and very budget-friendly. You can usually find routes between cities and out to rural areas. There are also some nice deals. For example, Renfe, the national train network, has passes allowing you to travel for unlimited weekly or monthly trips.
Check for free entry: Across Spain, many tourist attractions offer free entry. This is often on certain days or times, but it can be a great way to visit attractions without paying the standard ticket price. For example, if you're prepared to get up early, you can visit the Cordoba Cathedral for free for approximately one hour before the regular opening time.
Spain in January: Travel Tips and Advisory
Of course, traveling to Spain in January is a little more unusual compared to the regular summer holidaymakers. So, there are a few travel tips and advice to ensure you have a great trip.
Layer for the weather: Since the weather can be more unpredictable in January, it is a good idea to layer up if you're headed out for the day. While it may be cool in the morning, it can get hot later in the day, so you don't want to overheat in thick clothing. Even if the day appears bright, carrying a light jacket in your bag can be a good idea.
Respect local traditions: One of the main draws for visiting Spain in January is all of the local festivals and events, but you need to respect the traditions. For example, if the festival includes visiting a cathedral or church, you must wear clothing that covers your shoulders and knees.
Double-check travel: Schedules can vary between seasons, so double-checking is always worthwhile before you head out. While there is Uber in Spain, you don't want to blow your budget on a lift back to your hotel if you find there is no bus or train available.
Wrapping Up: Spain in January
Spain in January is certainly worthwhile for any traveler. Whether you're interested in winter sports or want to immerse yourself in Spanish culture, winter travel has many benefits.
From a variety of festivals and specialty winter dishes to avoiding the lines at popular tourist events and getting discounted tickets, you can enjoy a fantastic trip that will provide a unique insight into this amazing country.
Just letting you know
When you buy something through my links, I'll earn a small commission—don't worry, it won't cost you any extra! It's a win-win, right?
Exclusive Heymondo Travel Insurance Offer
Planning a trip? Make sure you're covered! We've teamed up with Heymondo to give our readers a special deal: 5% off travel insurance. Grab this deal and know you're looked after on your next trip.