Learning Spanish in Valencia with Linguaschools is a memory I'll always keep close to my heart. Valencia is a beautiful place with sunny weather and friendly people. It was the perfect place to learn and experience Spanish culture.
From the first moment I arrived in Valencia, I felt like I belonged there. The city is calm and laid back. It's a great place to relax and enjoy life. The people are nice and patient, especially with someone like me who was there to learn Spanish. While improving my Spanish, I was able to enjoy everything Valencia has to offer, from the lovely beaches to the stunning City of Arts and Sciences.
Hi, I'm Timon!
I've experienced the heartbeat of Spain firsthand. Over the last five years, I've immersed myself in the dynamic cities of Spain, truly living the Spanish way. My insights into this beautiful country are rooted in genuine experience.
Learning Spanish in Valencia with Linguaschools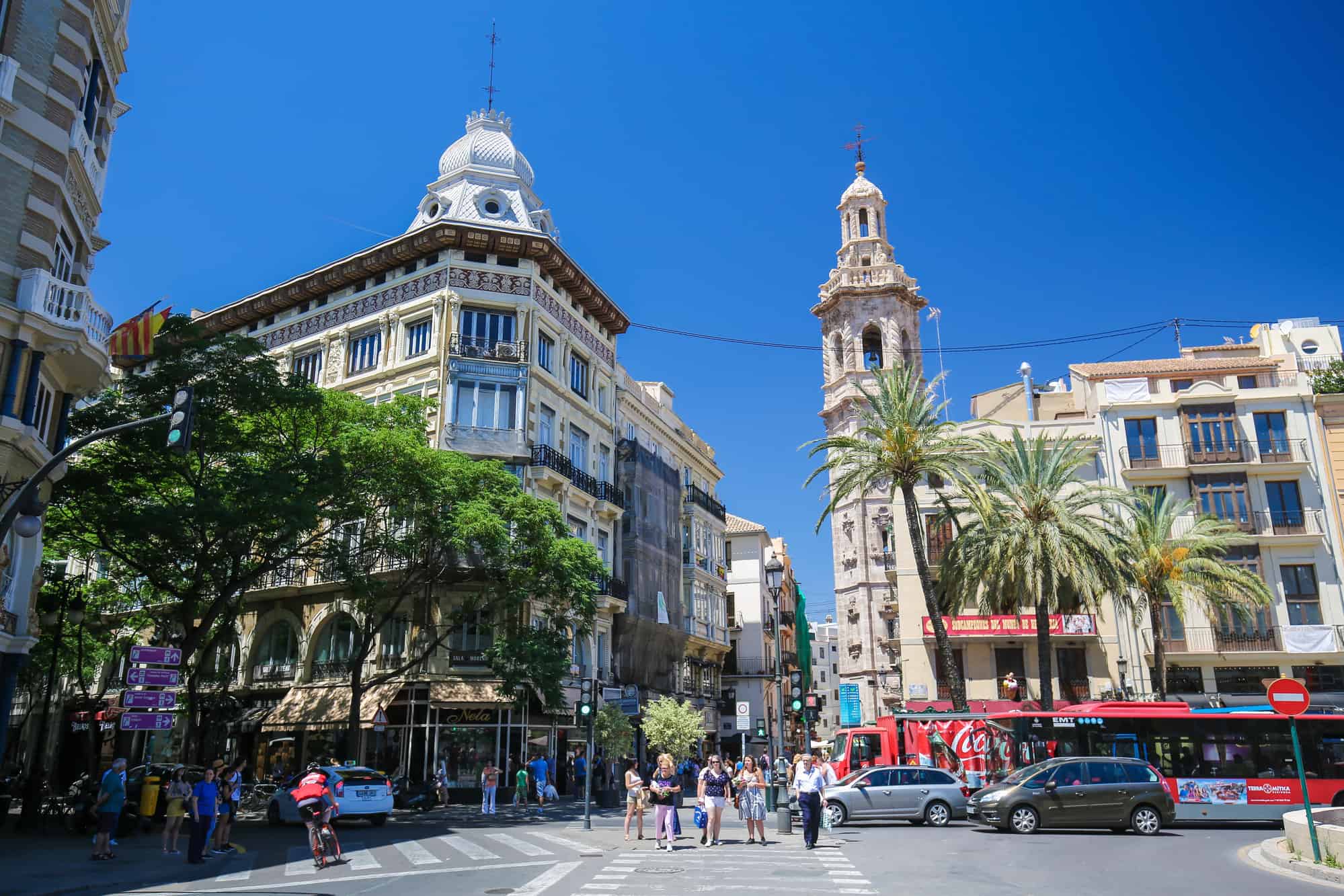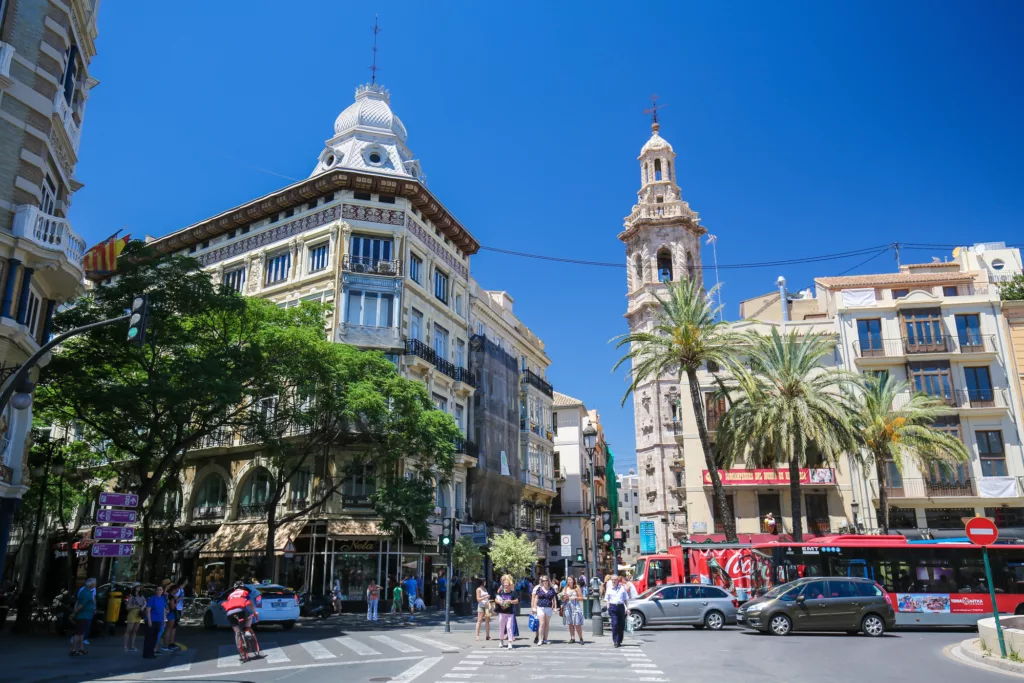 Why Valencia?
Valencia was an ideal destination for my Spanish learning journey for various reasons. Firstly, I had some vacation days that I wanted to make the most of, and escaping the hustle and bustle of Barcelona seemed like the perfect way to use them. With its international vibe, Barcelona didn't feel like the ideal place to immerse myself fully in Spanish. Plus, Barcelona is more strongly influenced by Catalan culture and language than Valencia.
Additionally, Valencia had been on my travel wishlist for quite some time, and the opportunity to explore this captivating city while learning Spanish was too good to pass up. The combination of visiting Valencia and improving my language skills made it an easy decision. Moreover, the fact that Valencia was just a 4-hour train ride away from my location in Barcelona added to its appeal.
Choosing Linguaschools Valencia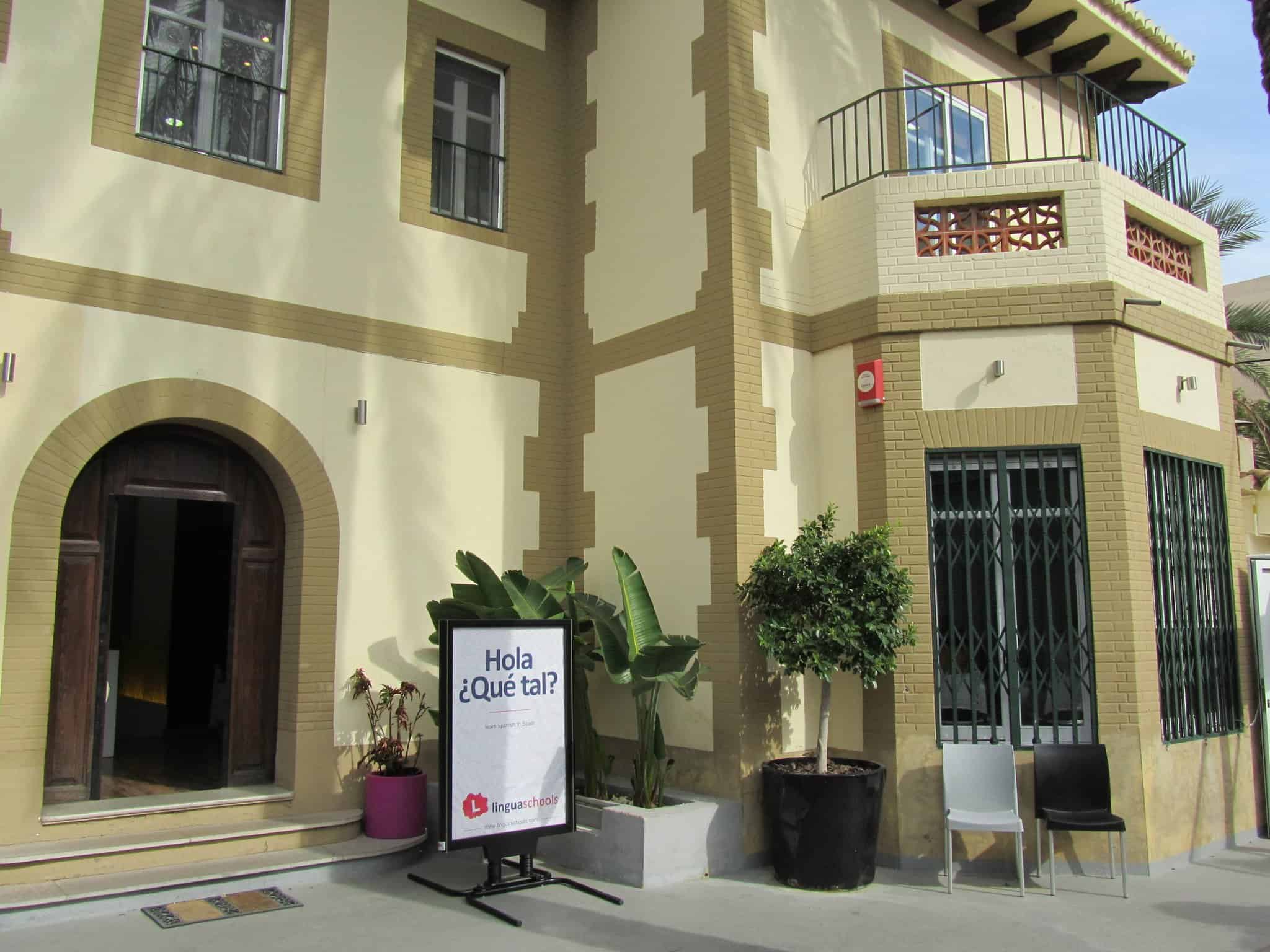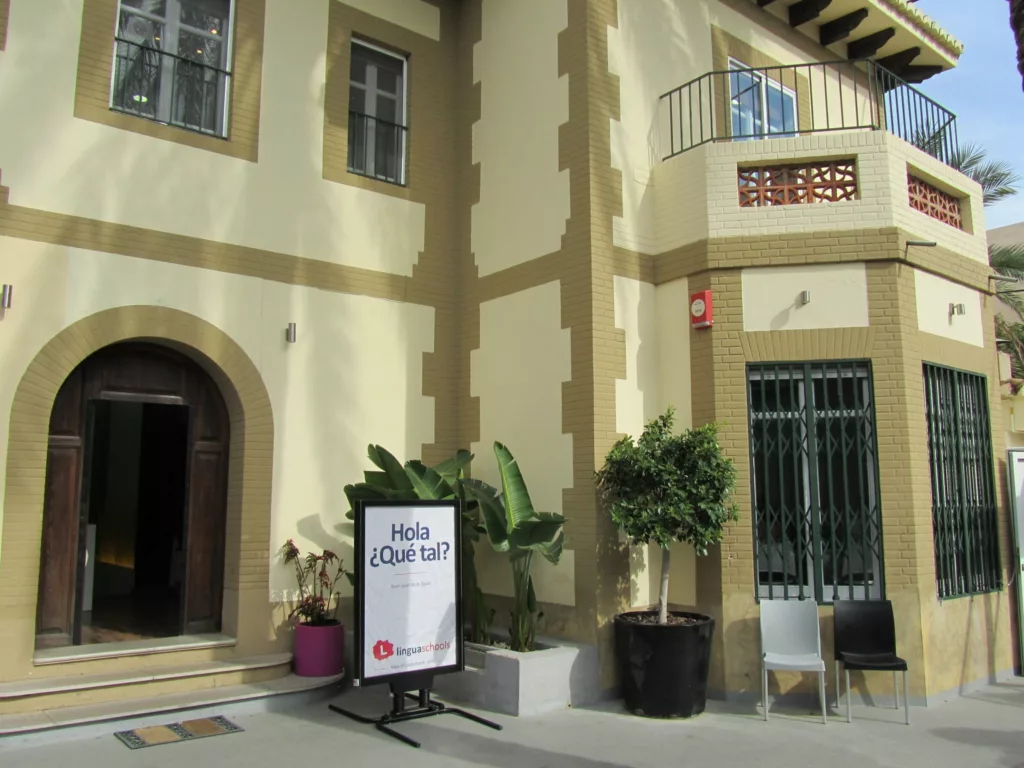 I decided to enroll in Linguaschools Valencia based on positive reviews and a gut feeling. I came across numerous glowing recommendations for the school, which spoke highly of its experienced and friendly teachers, flexible courses, and customized programs. These reviews instilled confidence in me, assuring me that I was making the right choice.
Additionally, Linguaschools offered options that perfectly suited my needs for a shorter period (2 weeks), including accommodation. Honestly, I must admit that I didn't extensively research other language schools. My decision was largely based on the positive reviews I read and, to some extent, the good feeling I had about them. Sometimes, intuition plays a role in decision-making; in this case, it proved a wonderful choice.
Traveling from Barcelona to Valencia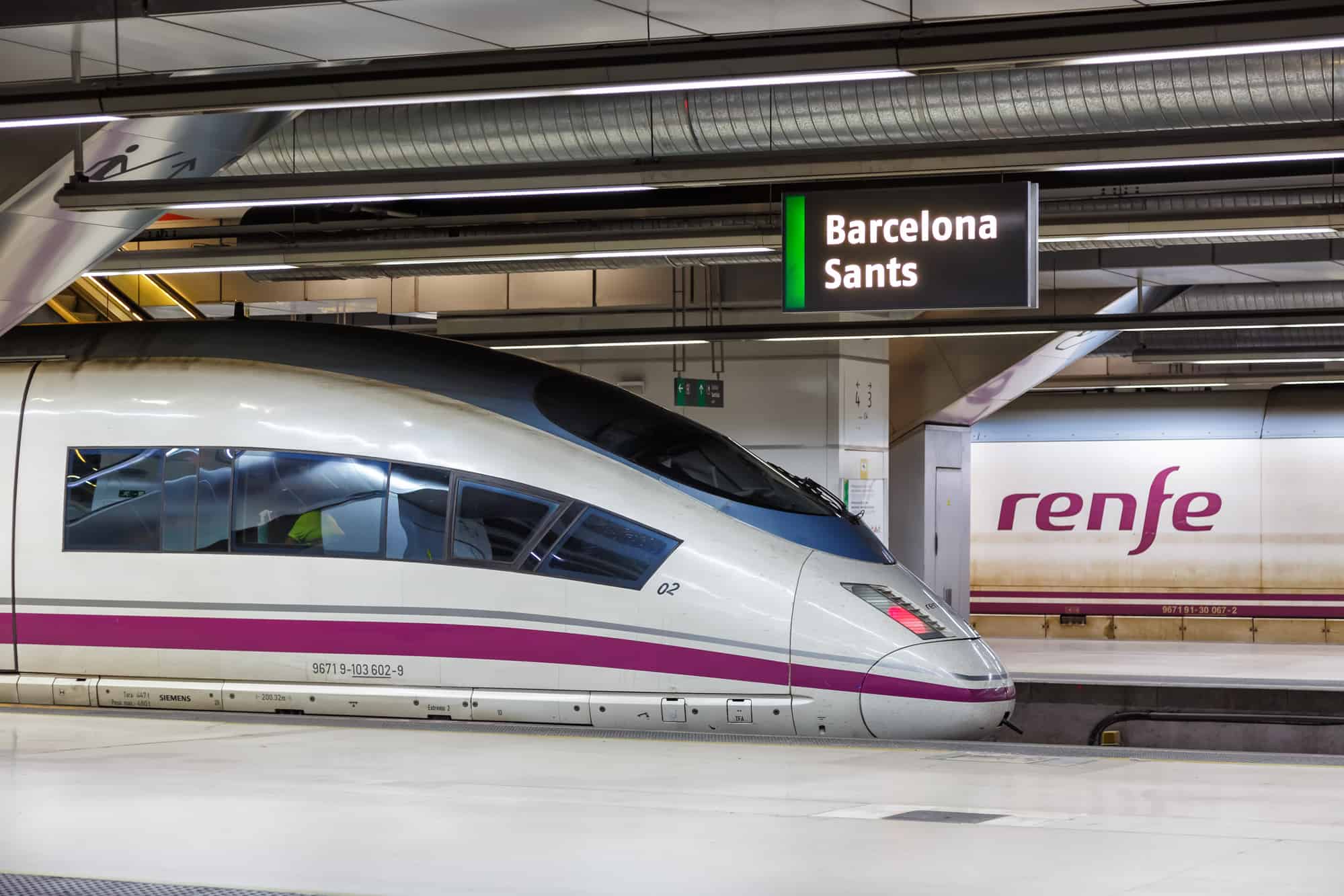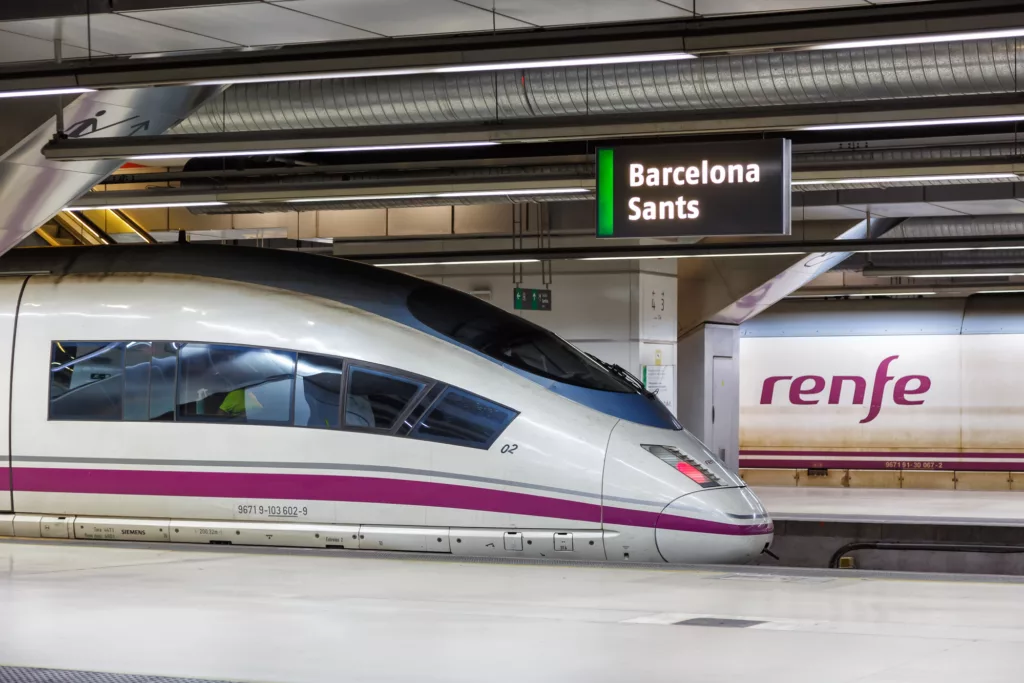 Traveling from Barcelona to Valencia was a breeze as I boarded the high-speed train from Barcelona Sants (Renfe) to Valencia. The approximately 4-hour journey was comfortable and convenient, and I arrived in Valencia feeling excited and ready to start my Spanish learning adventure.
TIP: I highly recommend booking your train ticket in advance to secure a seat, as the popularity of this route demands reservations. Unfortunately, on my return journey, I forgot to book my ticket ahead of time and had to opt for the regional train, which proved to be significantly slower. Lesson learned!
You can find all the necessary information, including prices and schedules, on the official RENFE website. Remember, planning ahead ensures a seamless travel experience.
Learning Spanish in Valencia
My experience learning Spanish in Valencia with Linguaschools was incredible. I made a lot of progress in a short amount of time, thanks to the excellent teaching and immersive environment. The teachers were patient, knowledgeable, and always willing to help. I felt comfortable speaking Spanish with them and asking questions whenever I needed help.
One of the things I loved about learning Spanish in Valencia was the opportunity to practice with locals. The city is full of friendly people happy to chat and help you practice your Spanish. I also enjoyed exploring the local culture. It was a great way to immerse myself in the language and get a feel for the city.
Accommodation and Staying in Valencia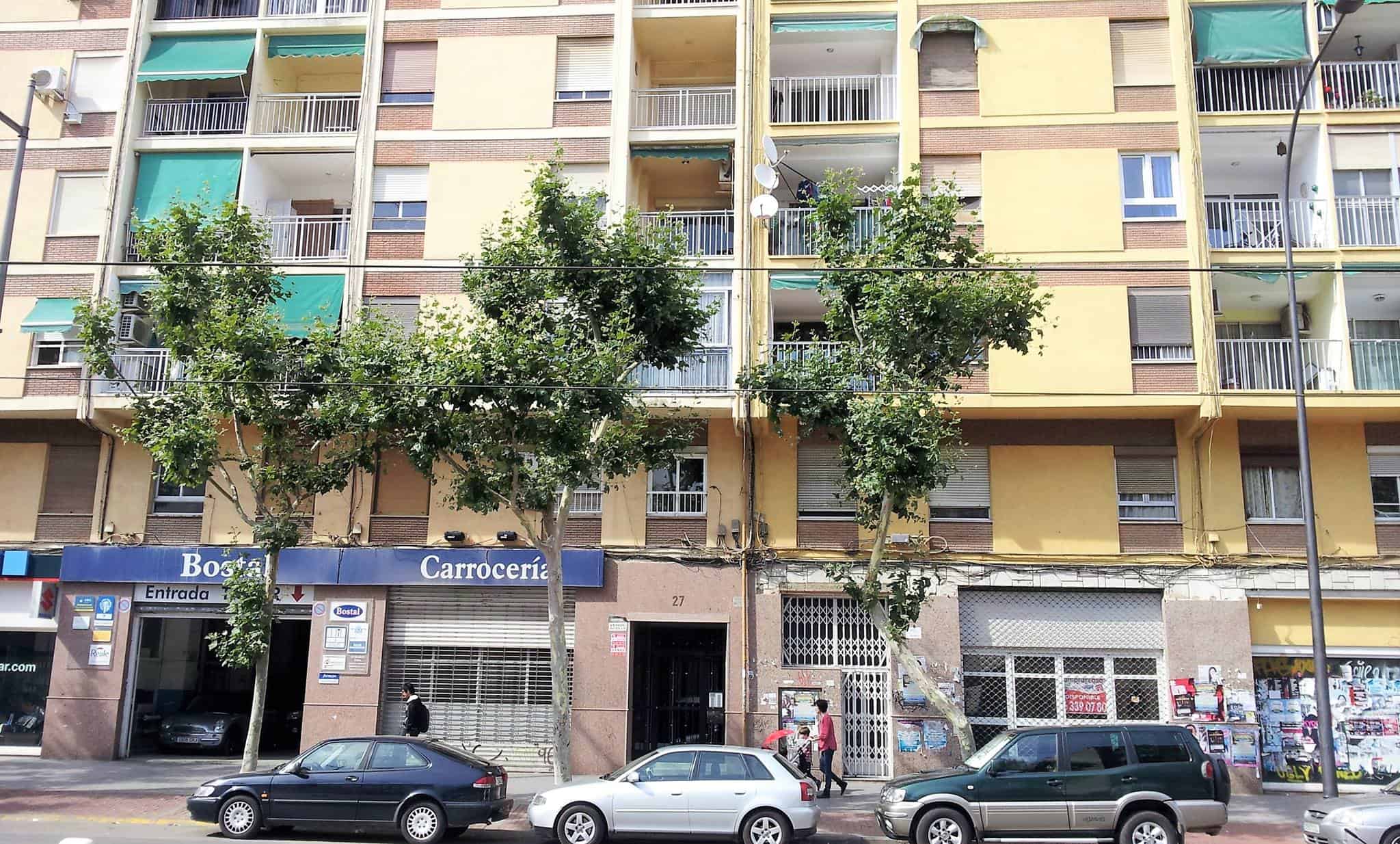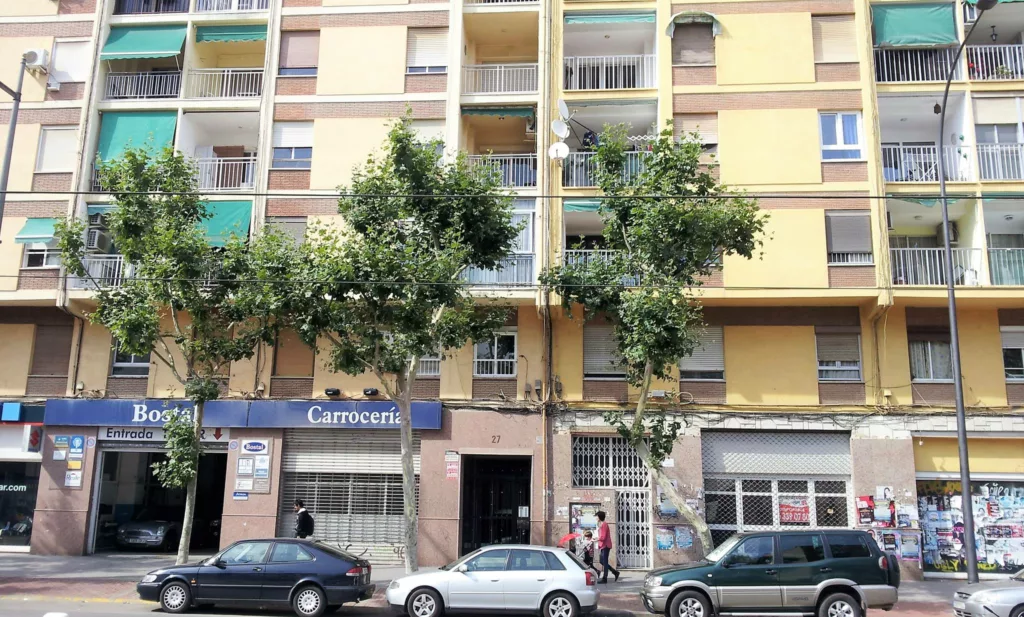 Choosing the Right Accommodation
I was looking for accommodation that would strike the perfect balance between social interaction and privacy. After exploring various options, I ultimately settled on a single bedroom with a private bathroom in a shared apartment. This choice allowed me to engage with other students from the school while providing me with the personal space and privacy I desired.
Linguaschools offers a range of accommodation options to cater to different preferences. In Valencia, they are within 20 minutes travel distance from the school. Usually, this is in and around the university area, where the school is located. These options include:
Shared Apartment (my choice): This option allows students to share an apartment with classmates. It promotes social interaction, as students from diverse backgrounds have the opportunity to live and learn together. Remember that you'll probably end up speaking English with each other, depending on the overall Spanish proficiency.

Staying with a Host Family: Staying with a local host family offers an immersive experience, fully immersing students in the Spanish language and culture. Living with a host family provides a unique opportunity to practice Spanish daily and gain insights into the local way of life.

Student Residence: Depending on the location, they may also offer the option of staying in a student residence. This provides a convenient and communal living arrangement, with shared facilities and the opportunity to connect with other students.
It's important to note that the availability of accommodation options may vary, and it's always recommended to double-check with Linguaschools for the most up-to-date information.
Arrival and First Impressions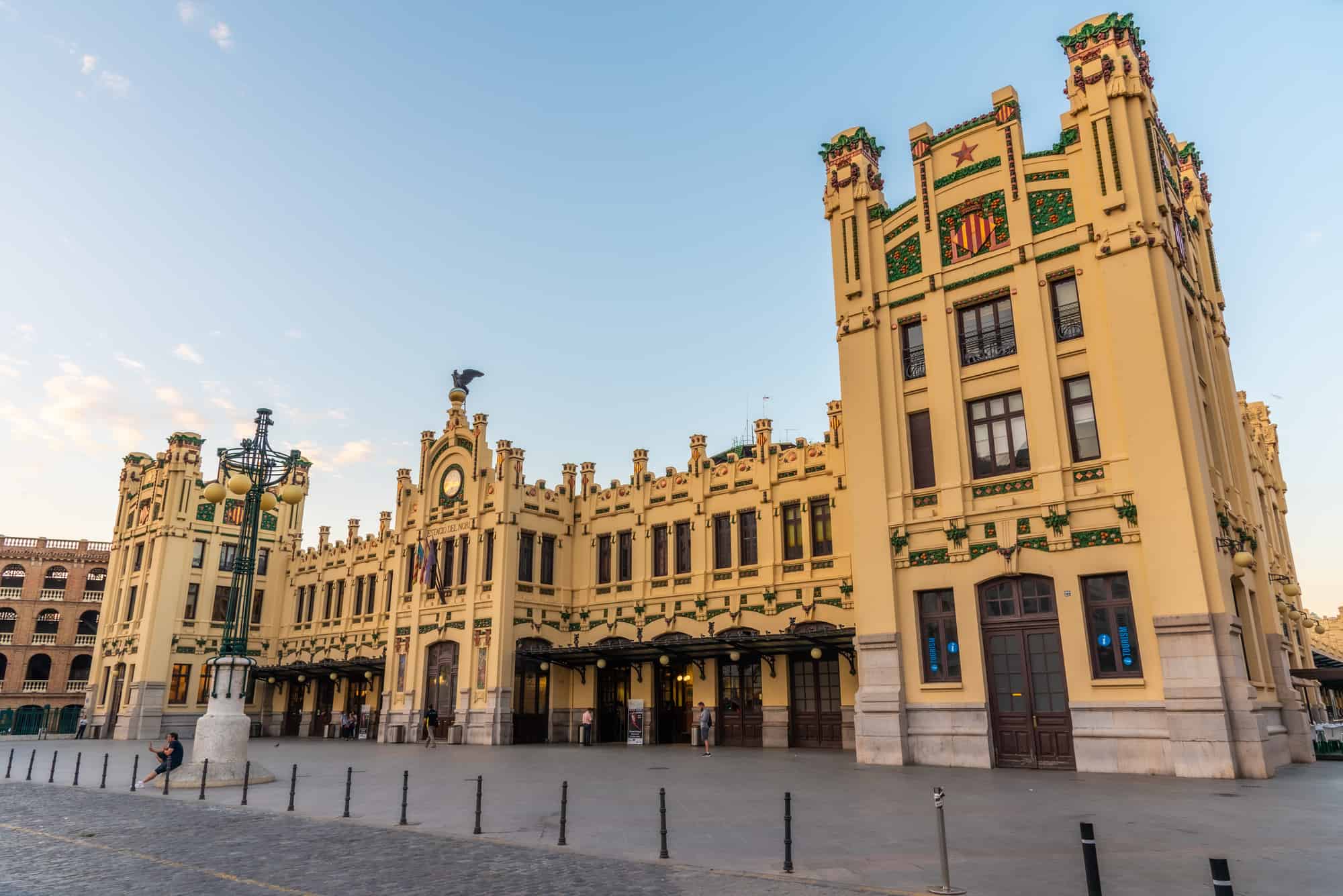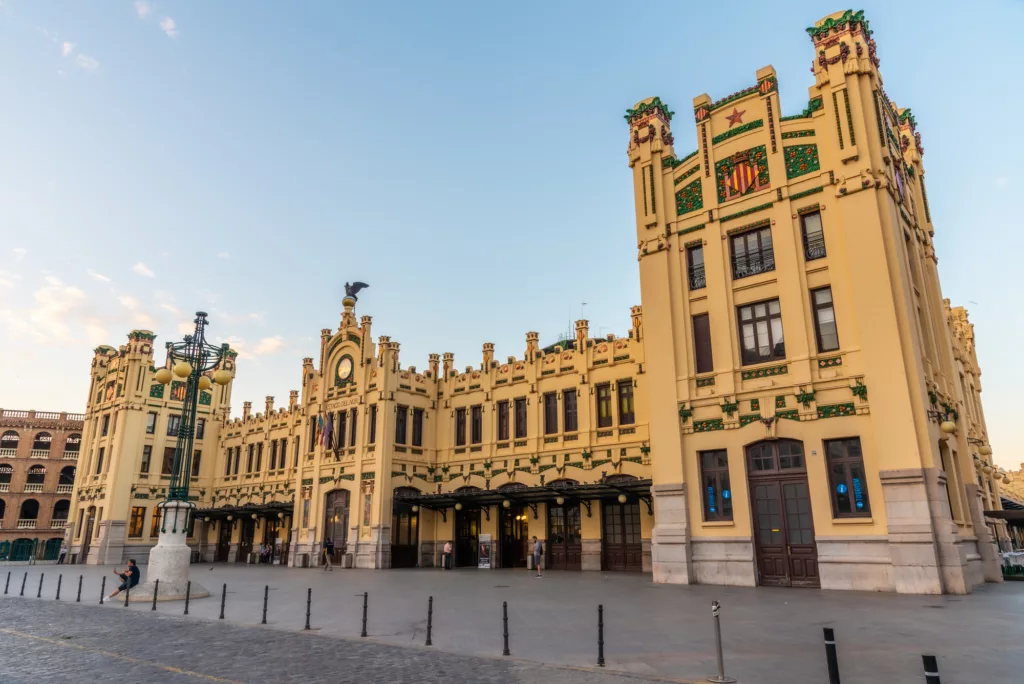 When I arrived in Valencia, I was excited and nervous at the same time. However, I was pleasantly surprised by how seamless the communication was. Prior arrangements had been made via phone, and I was informed that I could collect my keys in a different apartment building nearby where some of my fellow schoolmates were staying. Little did I know that this encounter would lead to an unforgettable experience.
Upon reaching the apartment, I was greeted with open arms by my classmates, who happened to be celebrating a birthday. Their jovial spirits filled the air, and their inviting smiles made me feel instantly welcomed and included. It was an amazing evening with karaoke, food, and refreshing beverages. It was a great way to begin my journey in Valencia, forging connections and creating memories that would last a lifetime.
Staying in a Shared Apartment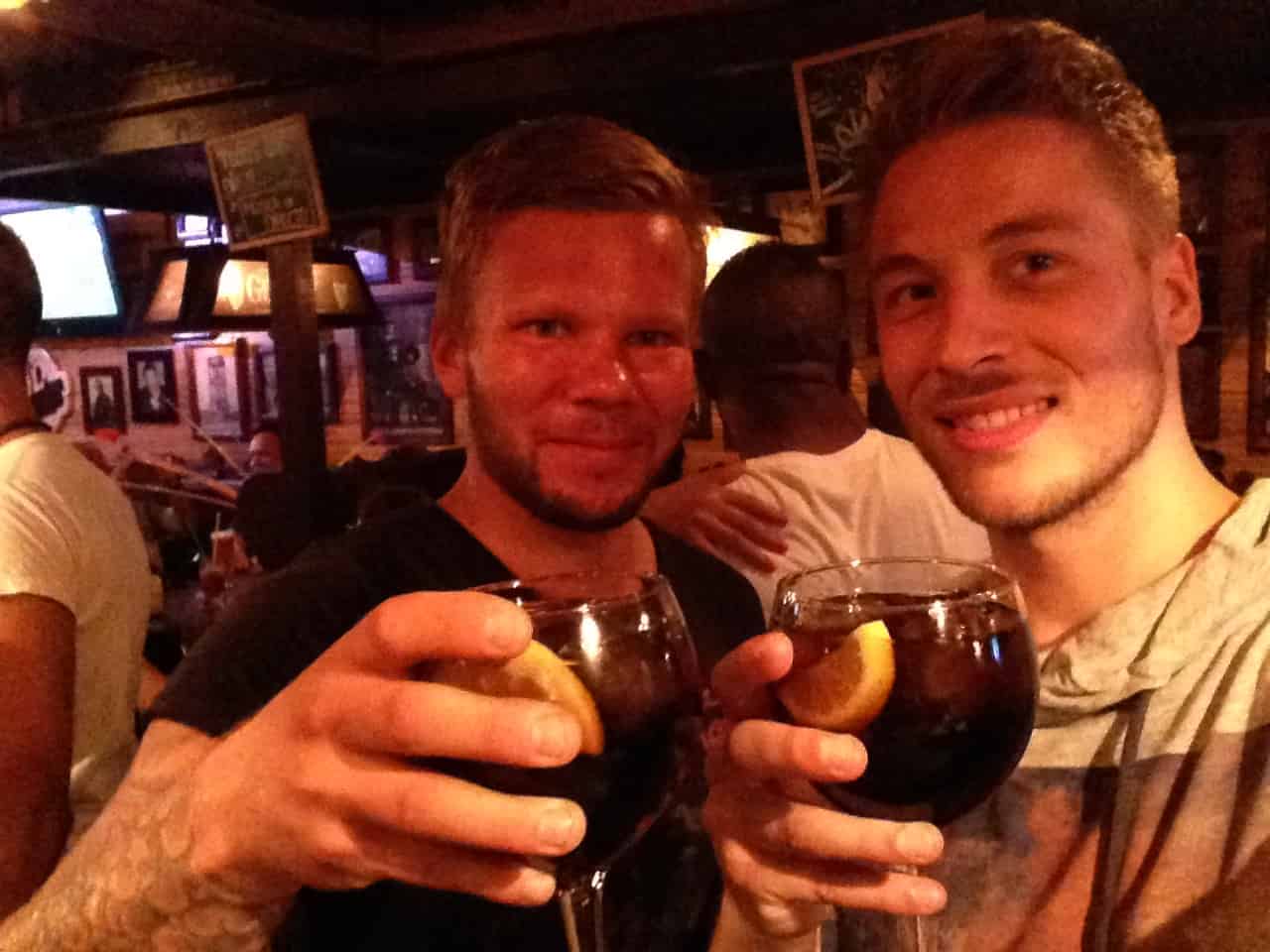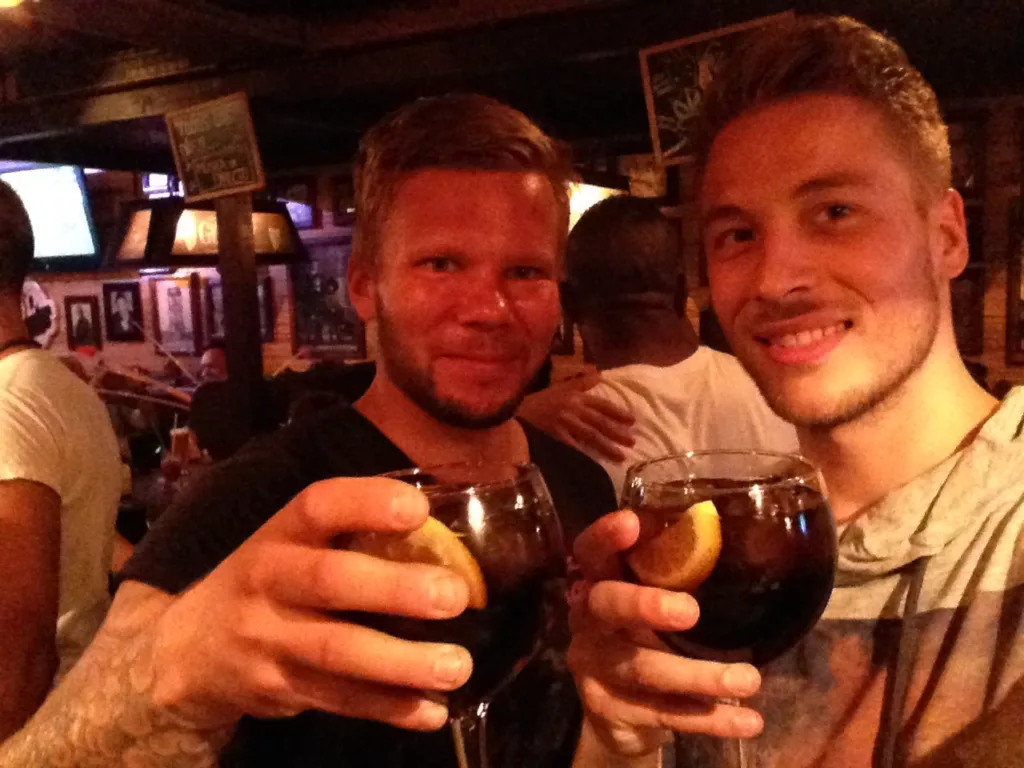 Staying in a shared apartment was a great experience for me. While I was already accustomed to sharing an apartment with a friend back in Barcelona, the opportunity to live with strangers from different nationalities added a new and exciting element to my language-learning journey and cultural immersion.
I shared my apartment with three other students around my age (23-28). We all got along well, and there were no issues during my stay. We shared common areas, such as the kitchen and living room. It was also great to have roommates to explore the city with, and we often went out together to discover Valencia's nightlife.
I highly recommend the shared apartment option to anyone studying Spanish in Valencia. It offers a home away from home and an opportunity to build relationships and create lifelong memories.
Learning Spanish in Valencia: The School and Environment

As someone who wanted to learn Spanish and experience the culture of Spain, I found Linguaschools Valencia the perfect choice. The school is located near the University of Valencia, in a beautiful neighborhood perfect for immersing oneself in the local culture.
Rating on Google: 4.6 stars, 62 reviews
C. de Bernat I Baldoví, 11, Valencia
+34 93 1761 536
linguaschools.com
📍See on the map
Spanish Courses for All Levels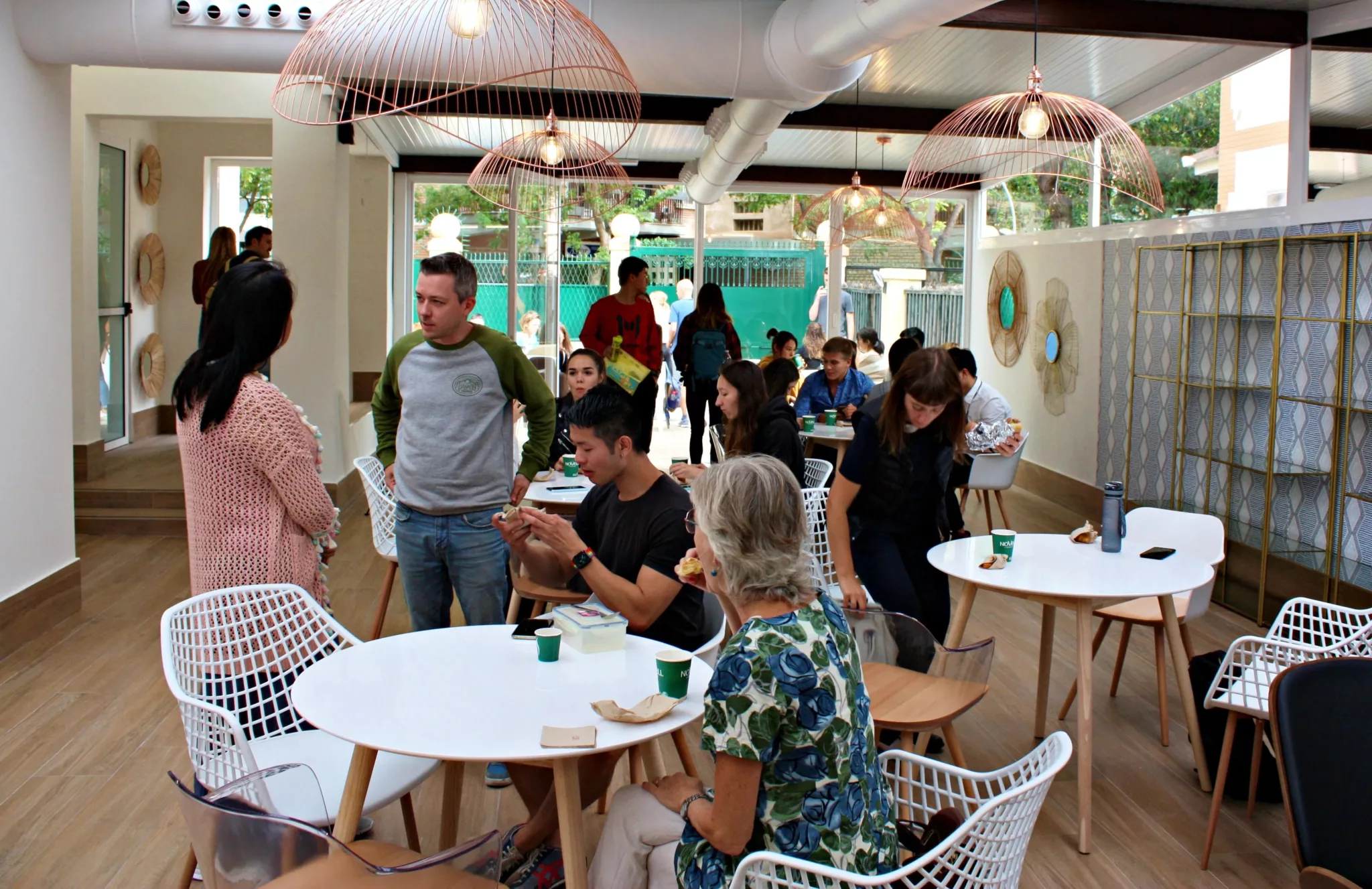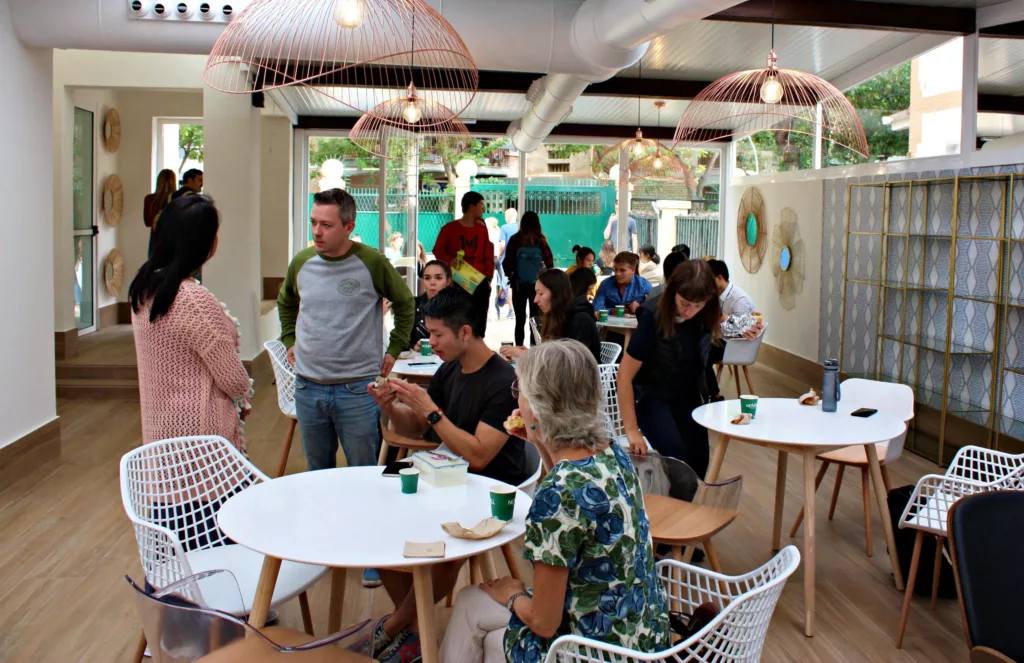 Linguaschools offer a wide range of courses that cater to all proficiency levels. Whether you are a beginner or an advanced learner, they have a course perfectly suited to your needs.
For learners like myself, who are not absolute beginners, they employ an assessment process. Through a combination of written and oral level tests, students are placed in groups that align with their current level of proficiency. This ensures that you are surrounded by classmates with similar language proficiency, allowing optimal learning.
If you are an absolute beginner, it's important to note that there are fixed start dates specifically tailored for complete beginners. This allows beginners to start their Spanish learning journey collectively from day one.
Professional and Qualified Teachers
My teacher was a friendly lady from Salamanca, Spain. She was an outstanding teacher and knew a lot about the Spanish language and culture. She used fun ways to teach us, like games and role-playing, so it was never boring in class.
She always had a smile for everyone and made us feel welcome. She was patient and ensured we understood what she was teaching. If we were having trouble, she would change her way of teaching so it would be easier for us. We all felt comfortable asking her questions. I loved learning Spanish there, and I think others did too.
Special Events and Activities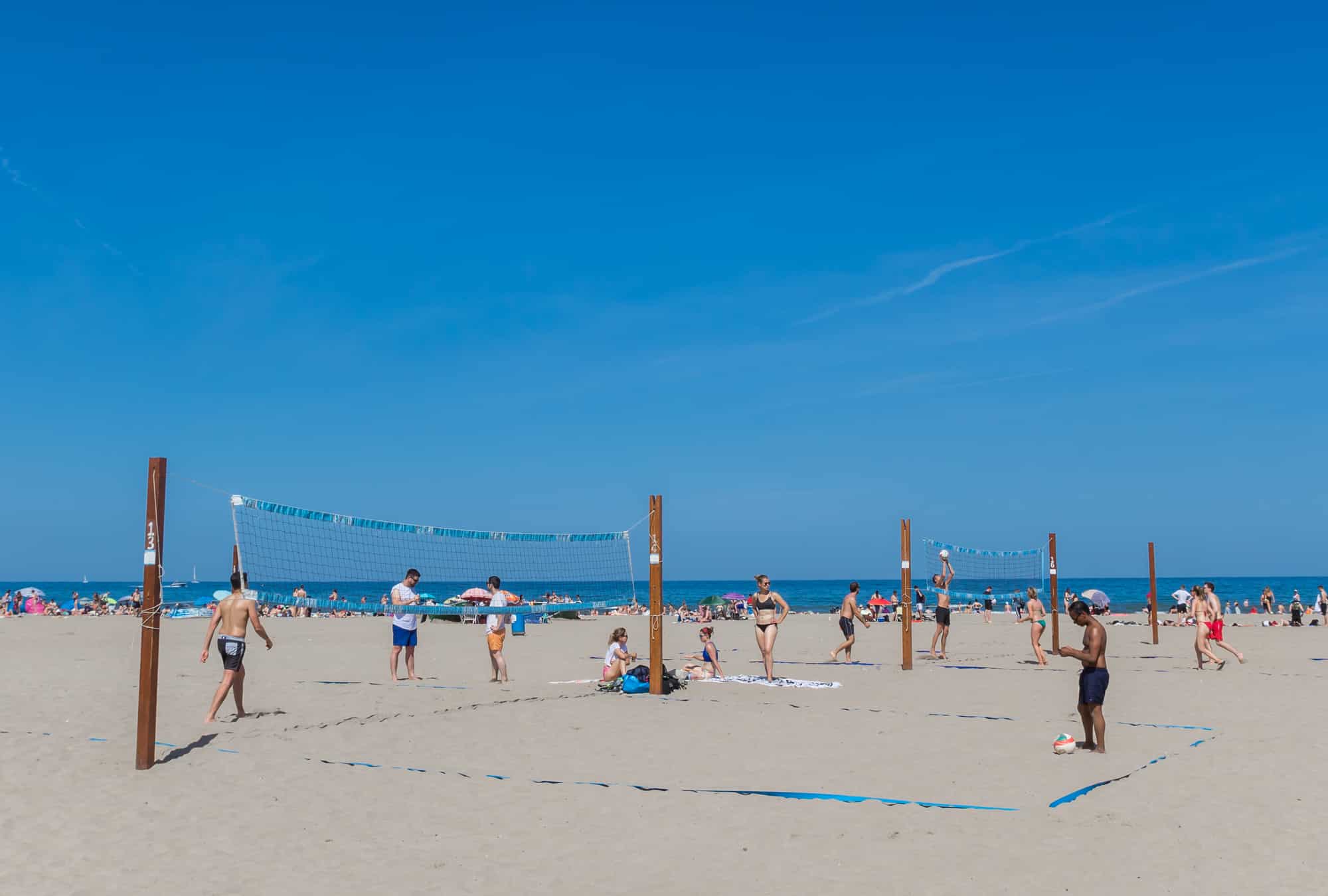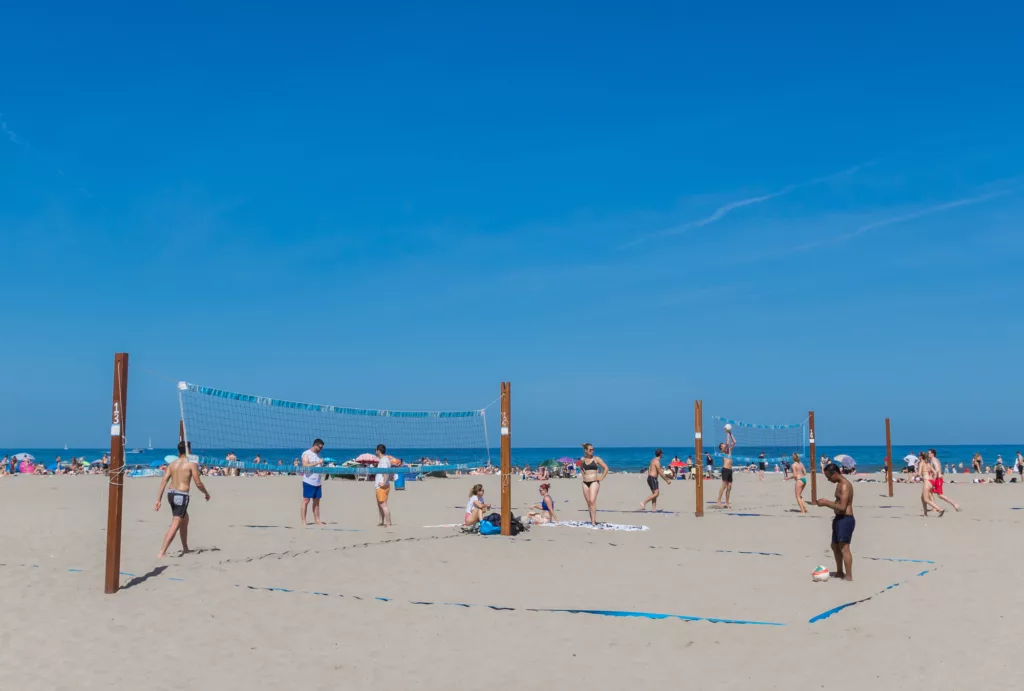 One thing that sets Linguaschools apart is the wide range of special events and activities organized for students. These include walking city tours, visiting local museums and attractions, and even cooking classes where students can learn to make traditional Spanish dishes.
One of my favorite experiences was when we had to practice Spanish with locals at the nearby University. It was a great opportunity to put our language skills to the test and meet new people. We also had a volleyball tournament on the beach, which was fun.
Life in Valencia and Learning Spanish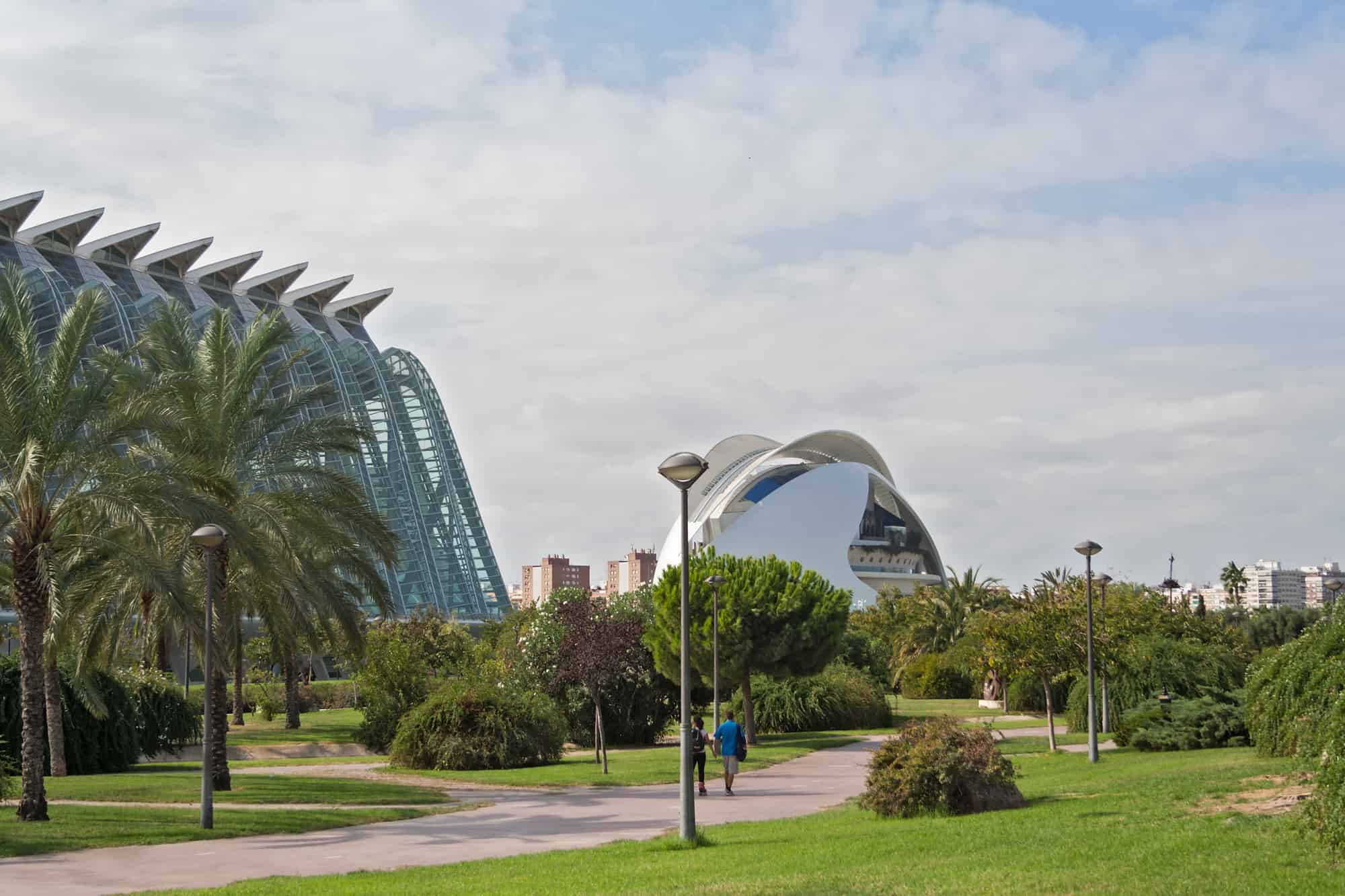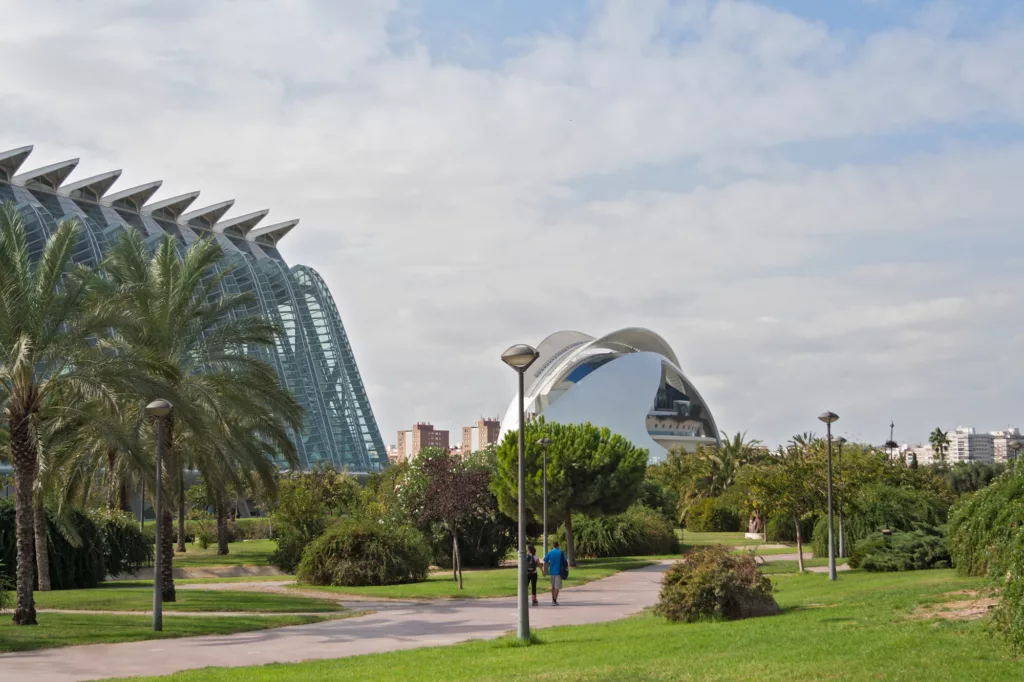 Exploring Valencia
Valencia is a beautiful city with old-town charm and modern attractions. The city is super easy to get around. I often found myself on a bike, a great way to see the city. I used Valenbisi to get around on a bike, which is a public bike rental service with tons of bike stations (costs approx. €13 per week). Other times I'd take the metro when I wanted to go further out, but most of the time, I'd walk because everything was pretty close together.
One of my favorite spots was Turia Park. This huge park used to be a river, and now it's full of life with lots of green spaces. I spent hours walking and cycling here, enjoying the open space and fresh air.
The beach was another great place to spend time. I loved walking down the long street next to the beach, watching the ocean, and checking out the bars, shops, and restaurants.
I also visited the Aquarium and the Zoo, which were both amazing. But the highlight for me was the City of Arts and Sciences. It's a unique place with many interesting things to see and do. It's also a great place to go for a few drinks at night on the weekend!
Every day in Valencia was an adventure. I loved how much there was to do and see, and felt like I was part of the city's lively spirit.
Practicing Spanish with Locals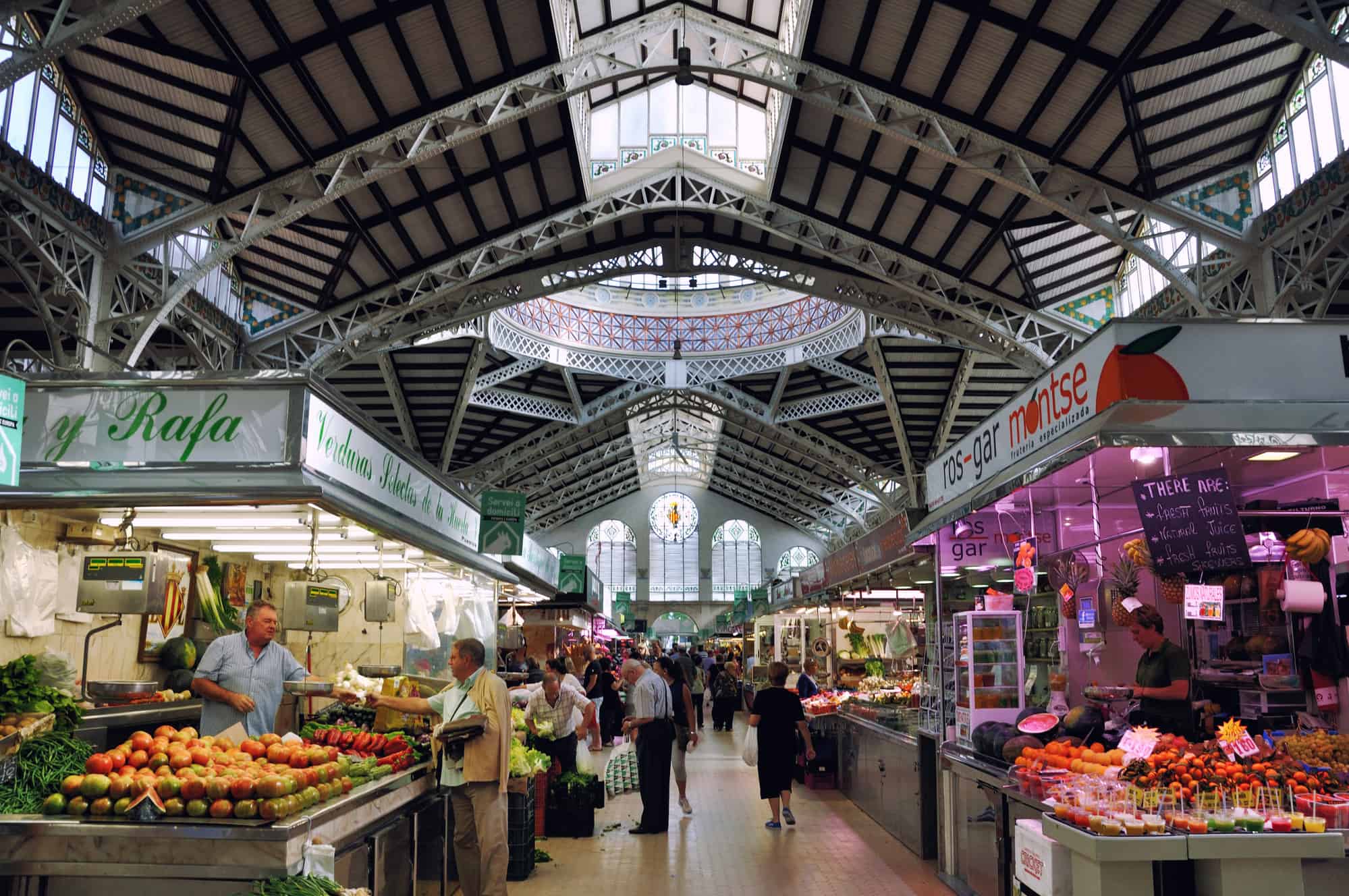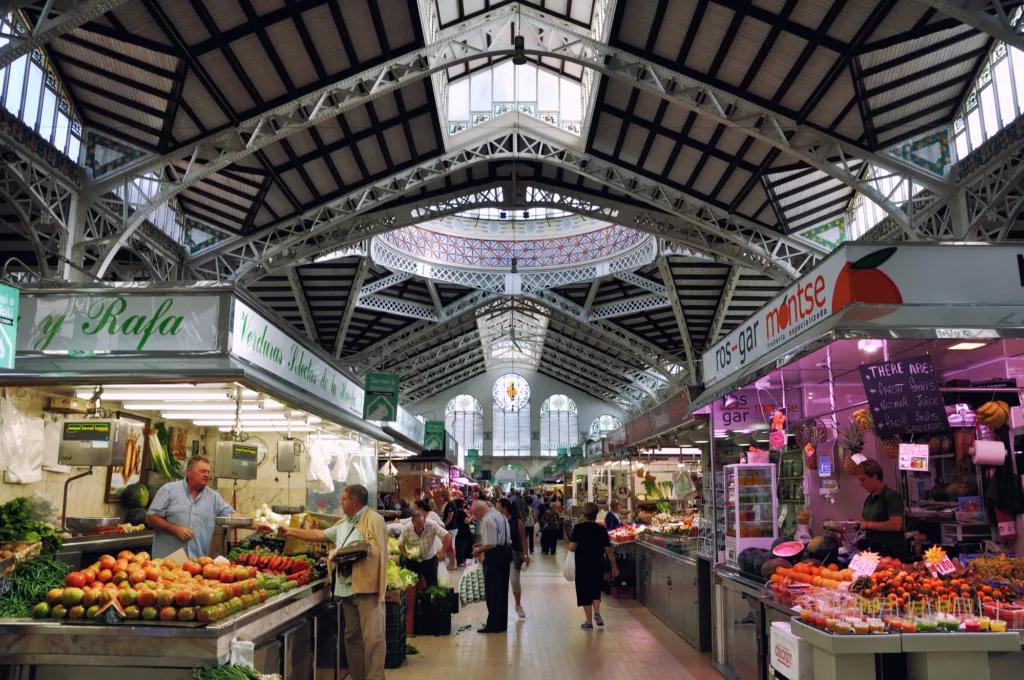 One of the best things about staying in Valencia was the opportunity to practice Spanish with locals. From buying fruits at the market to ordering a caña (small beer) at a bar, every moment was a chance to learn. I can confidently say that my Spanish-speaking skills have greatly improved.
The Mediterranean Climate
I traveled to Valencia from Barcelona in early April, trading one Mediterranean city for another. Although not a drastic change, the difference in climate was noticeable. Valencia felt like it was already summer with its sunny beach and warm weather.
I was quite shocked when I felt the heat in Valencia. The temperature was already 30°C (86°F) at the beginning of April, much hotter than the mild spring weather I was used to in Barcelona. It was so hot that I had a bit of a sunburn from spending a day outside.
Paella and Agua de Valencia
Valencia is famous for its paella, and I was excited to try it. I discovered many variations of paella, depending on the ingredients used. I tried seafood paella, which was delicious.
It's worth noting that it's best to avoid the busy lunch hours if you're considering trying Paella. Many places follow a rule that you must order Paella for at least two people. So, if you're traveling solo, plan accordingly.
In addition to Paella, Valencia is famous for its unique local drink, Agua de Valencia. It's a refreshing cocktail with orange juice, vodka, gin, and cava. After a day under the hot sun, a glass of Agua de Valencia is the perfect way to cool off.
Final Thoughts: Learning Spanish in Valencia with Linguaschools
Overall, my experience learning Spanish in Valencia with Linguaschools was amazing. It was the perfect place to immerse myself in the language and culture.
I was impressed with the proficiency level of my Spanish teachers. The teachers are native speakers with extensive experience teaching Spanish as a foreign language. I never felt lost or overwhelmed, which speaks volumes about their teaching skills.
One rule they strictly enforced was "No English in class." While it sounded daunting at first, this rule pushed me to work harder at understanding and speaking Spanish. It made the classes more effective and my learning experience more immersive.
Just letting you know
When you buy something through my links, I'll earn a small commission—don't worry, it won't cost you any extra! It's a win-win, right?
Exclusive Heymondo Travel Insurance Offer
Planning a trip? Make sure you're covered! We've teamed up with Heymondo to give our readers a special deal: 5% off travel insurance. Grab this deal and know you're looked after on your next trip.