If you're planning a visit to Spain and aren't sure what time of year to choose, do not overlook a winter visit, especially in the month of December. After spending multiple visits in December in Spain, it's hard not to realize the allure of the winter months there.
While some people may be concerned about the potential for poor weather, you could miss out on the charm of winter in Spain. I have listed recommendations on the best cities to explore throughout December in Spain and things to do in wintertime.
From festivals to fairs, visitors to Spain in December will savor their trip there with the help of a few necessary winter preparations.
Hi, I'm Timon!
I've experienced the heartbeat of Spain firsthand. Over the last five years, I've immersed myself in the dynamic cities of Spain, truly living the Spanish way. My insights into this beautiful country are rooted in genuine experience.
Weather In Spain In December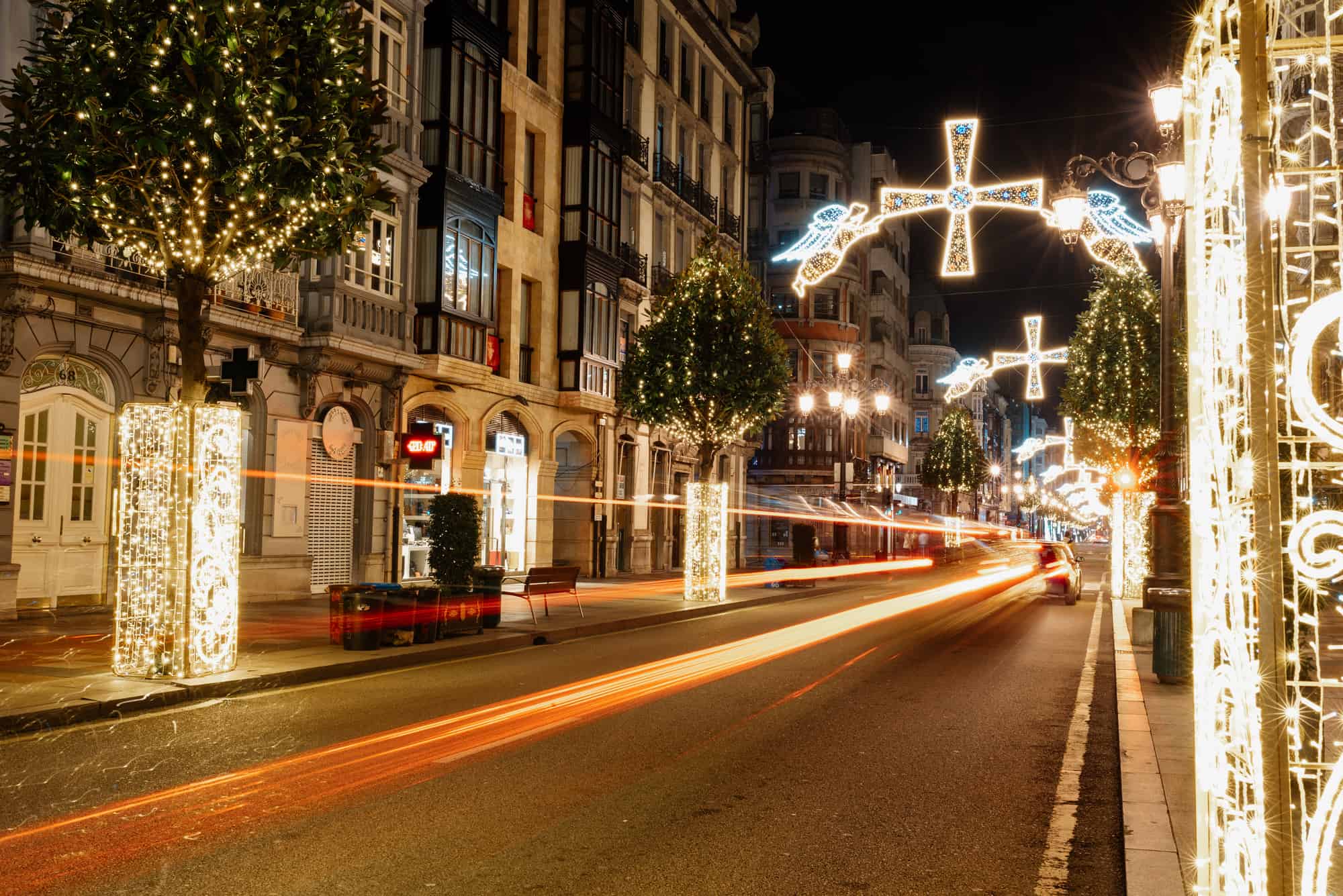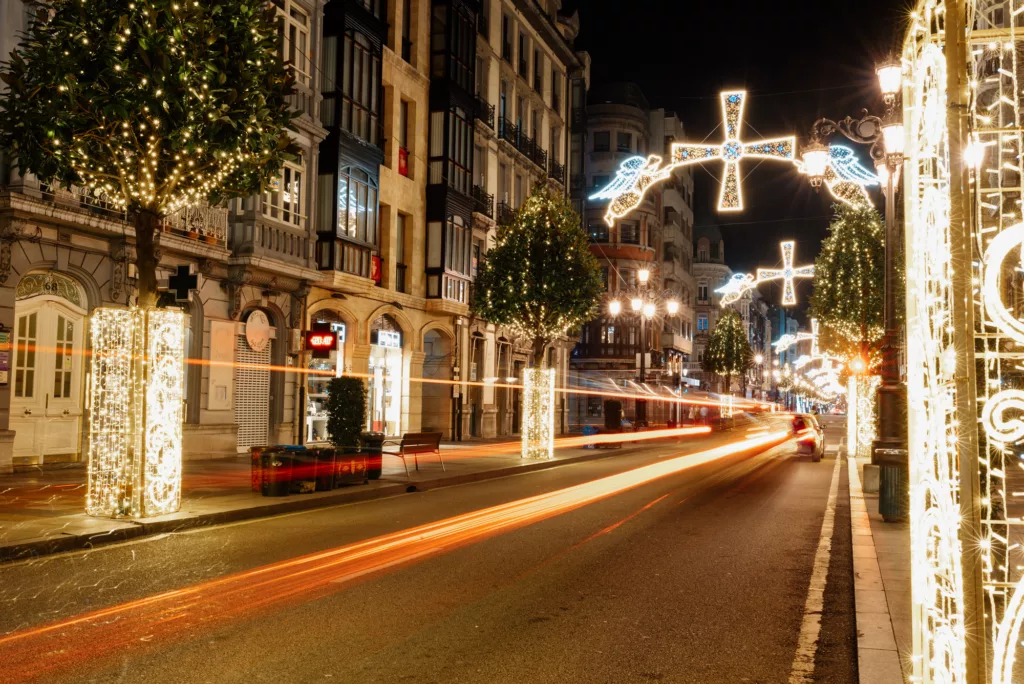 While you may not immediately think of cold weather and Spain in the same sentence, the country definitely does increase all four seasons in many areas. The mainland of Spain, specifically Madrid, can be especially chilly in December, with highs around 50° F (10° C). Barcelona, for example, along the coastlines of Spain, has slightly warmer winter weather than Madrid, with highs still only around 60°F.
The northern Atlantic Coast, specifically San Sebastián, is even a little cooler, with highs around 55°F in winter. If you're really looking to escape the cold in Spain, the islands of Spain could be a good choice. With high temperatures in the mid-60°F, the Balearic Islands tend to be the second-best choice for a warm winter.
The winner of the warmest weather in Spain in the month of December is easily the Canary Islands, with temperatures in the 70°F range. After I spent the summer traveling around Tenerife in the Canary Islands earlier this year, I was told by a local that the best month to visit is, without doubt, December, as extremely hot temperatures become more enjoyable.
The weather in Spain during the month of December absolutely influences a traveler's activities and choices of places to visit. The months of December to March tend to have some of the most rainfall, especially if visiting northern Spain, so be prepared for that prior to travel.
Although it is rare, some of Spain's cities, such as Madrid, can experience some snowfall from late December to early January. The snow there, though, tends to melt quickly due to the warmer urban temperatures. Be sure to know which cities in Spain could experience snow to prepare appropriate, warm clothing.
Prepare the right clothing to pack for a December visit to Spain, depending on which areas of the country you plan to visit. The country's northern area has many skiing options, specifically the Sierra Nevada region. If planning a visit to the mountains in Spain, pack as you would for any ski trip, with layering options, trousers, fleece jackets, and boots.
If you are visiting Spain and not planning on skiing, you may have to prepare differently if visiting multiple cities there. When traveling to Madrid, pack a cardigan, down jacket, and trousers with closed-toe shoes for cooler temperatures.
If remaining in a coastal area, layer to easily avoid garments if you end up overheating. A heavy jacket may not be necessary if visiting southern Spain in December, yet being prepared with a cardigan would be helpful.
Spanish Cities to Visit in December: Top Picks
Knowing which cities are the coldest in Spain to avoid booking travel in December would be helpful if you are looking to avoid cold weather at all costs. It is helpful to decide which city to visit in Spain in December by considering the traditional events that happen during that month in each city.
While weather is an important factor when planning a trip, it's also important not to miss the unique happenings that occur in each area of Spain in December. Whether choosing from Barcelona, Madrid or Sevilla, you can't go wrong when choosing a city to visit in Spain in December.
1. Barcelona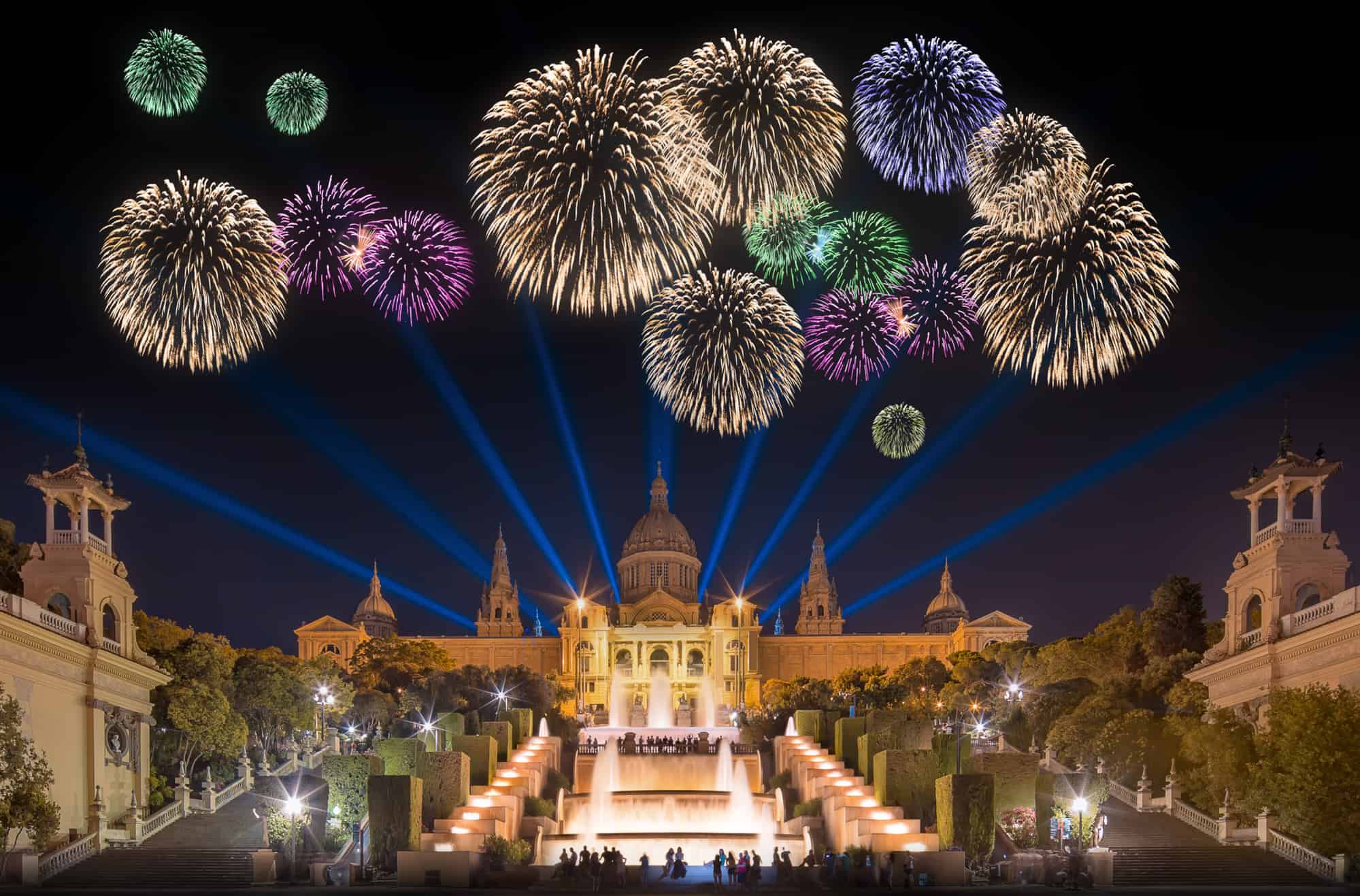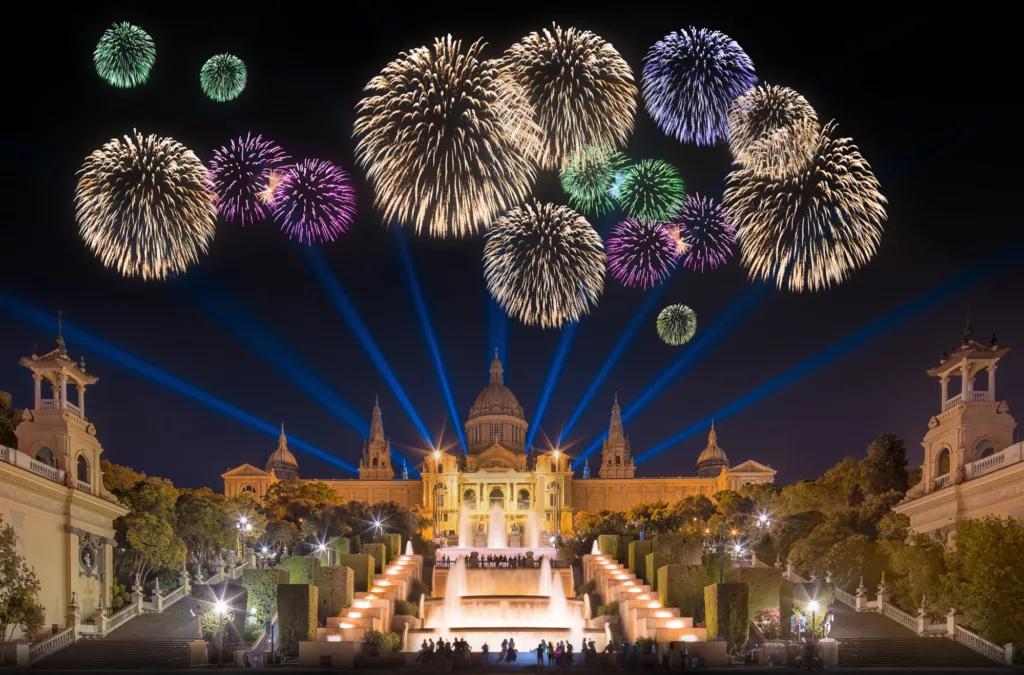 It's hard not to think of December and consider a visit to Barcelona for festive lights and activities. With the beautiful old buildings and numerous plazas in Barcelona, the backdrop is perfect for a winter stay. Book a cozy stay in the gorgeous El Raval neighborhood, which provides a great location for light viewing and winter attractions in Barcelona.
2. Madrid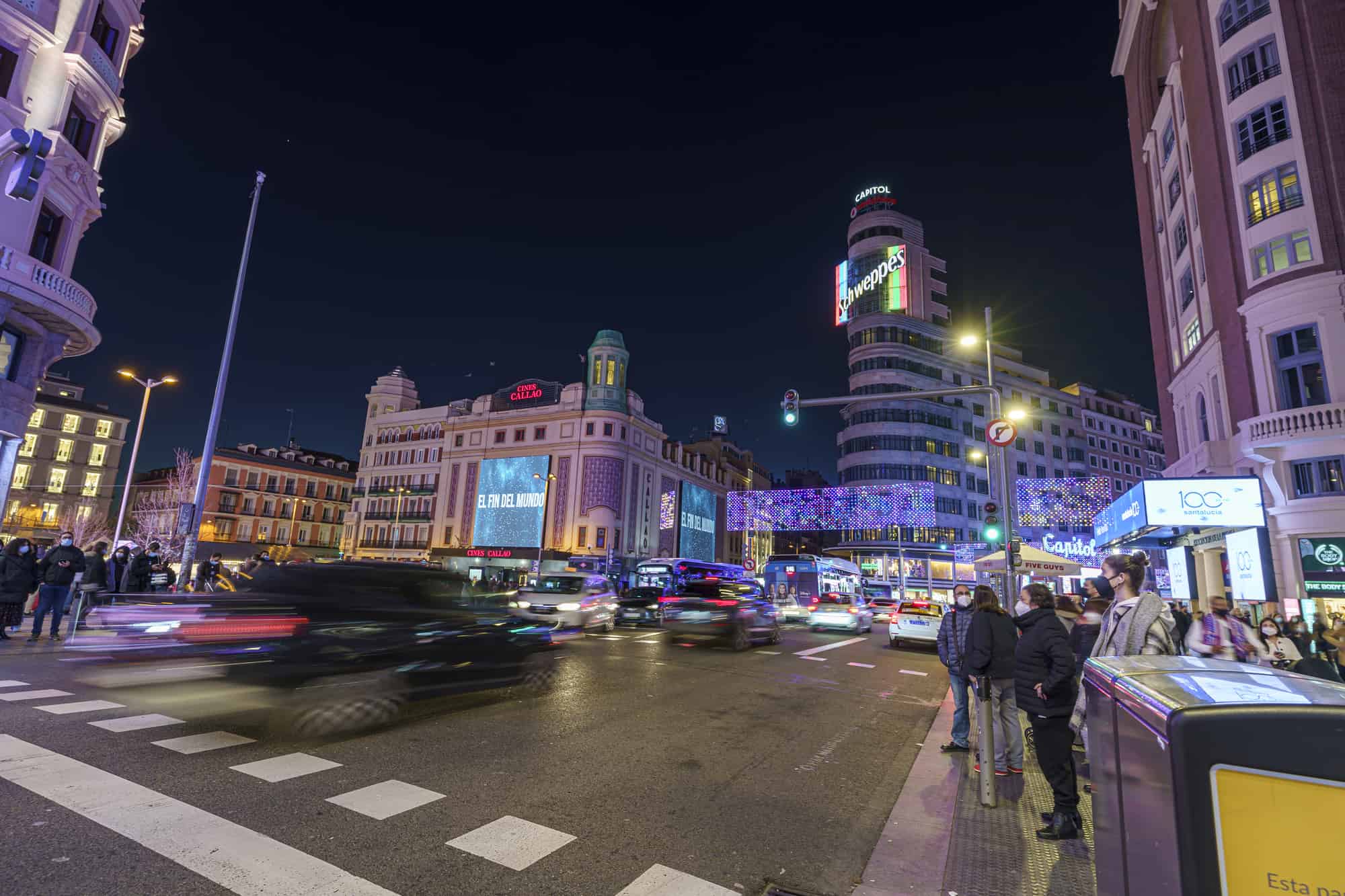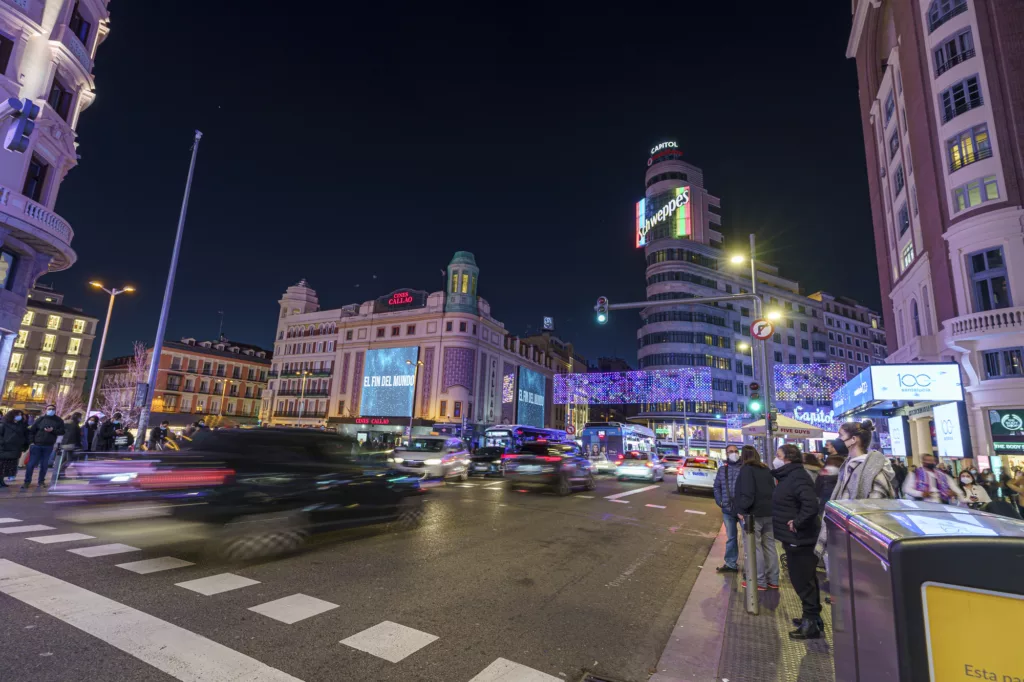 Nothing says cozy winter vibes more than grabbing some hearty stew in Madrid's beautiful El Rastro market. Time spent in Madrid during the month of December is magical, and the market provides a great place for shopping.
If you're deciding where to stay in Madrid for your visit, consider all the different neighborhoods prior to making your choice. A charming option for a December trip is an aparthotel near the Atocha train station, within walking distance of museums, the famous train station, and amazing restaurants. I enjoyed my time at the Bob W Arte Hotel and enjoyed walking everywhere without needing public transportation.
3. Seville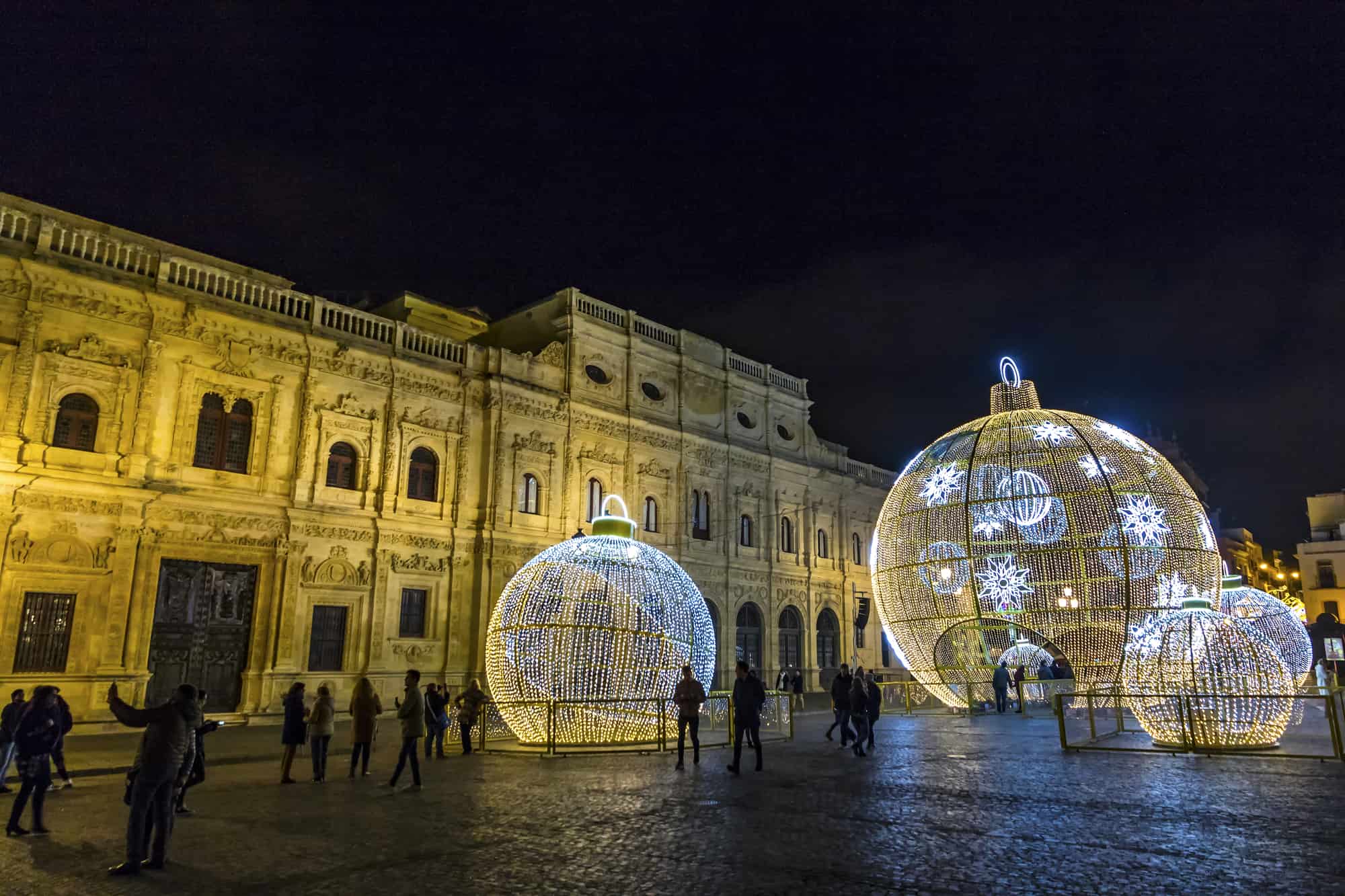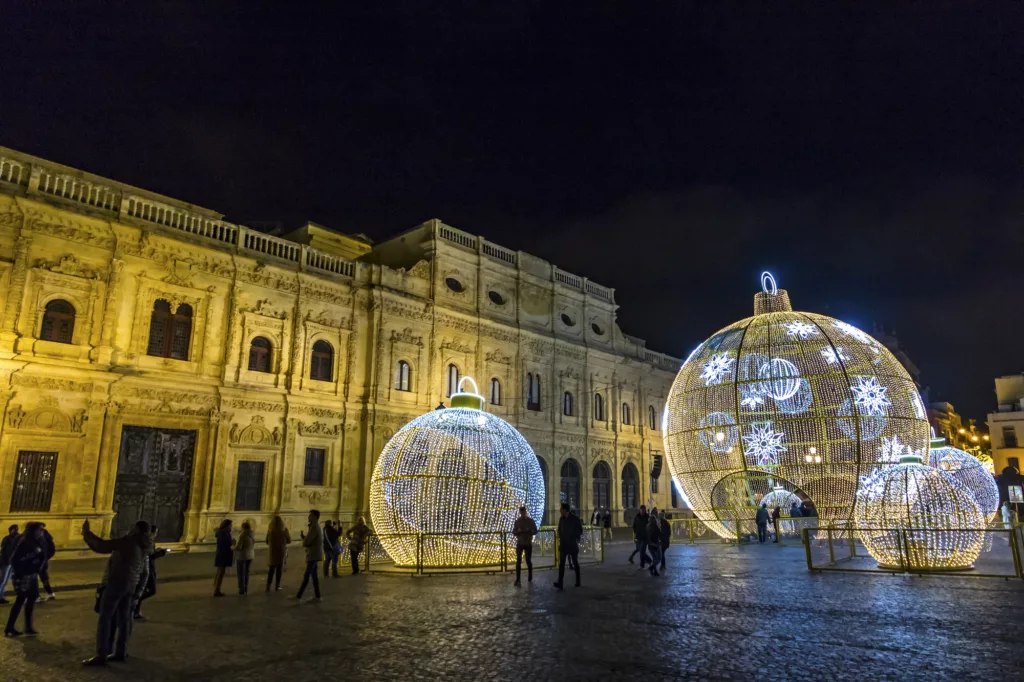 You may not think of December and flamenco in the same sentence, but these shows are a big hit for all in Spain, regardless of the season. In Seville is also the Museo de Baile Flamenco, sharing the history of this beautiful tradition in Spain.
If catching a show is not for you, Seville has several historic tours to choose from of all kinds. If the weather is right in winter, book a walking tour to explore the city.
If you are looking for a place to stay, consider Triana House, a boutique hotel in the middle of the popular Triana neighborhood. Be sure not to miss Guadalquivir's colorful neighborhood, known for its festive decorations during December.
Hidden Gems We Discovered in Smaller Towns
Not only big cities are festive to visit in December in Spain! When planning a trip, many hidden places are located in smaller towns that shouldn't be missed. These towns make fairy tales come to life when you visit, and they offer extra charm during the winter season.
Several of these small towns can be visited in conjunction with a visit to larger cities like Madrid and Barcelona. Before a December visit, check for any closures in these smaller towns, as holidays could affect their opening hours.
4. Segovia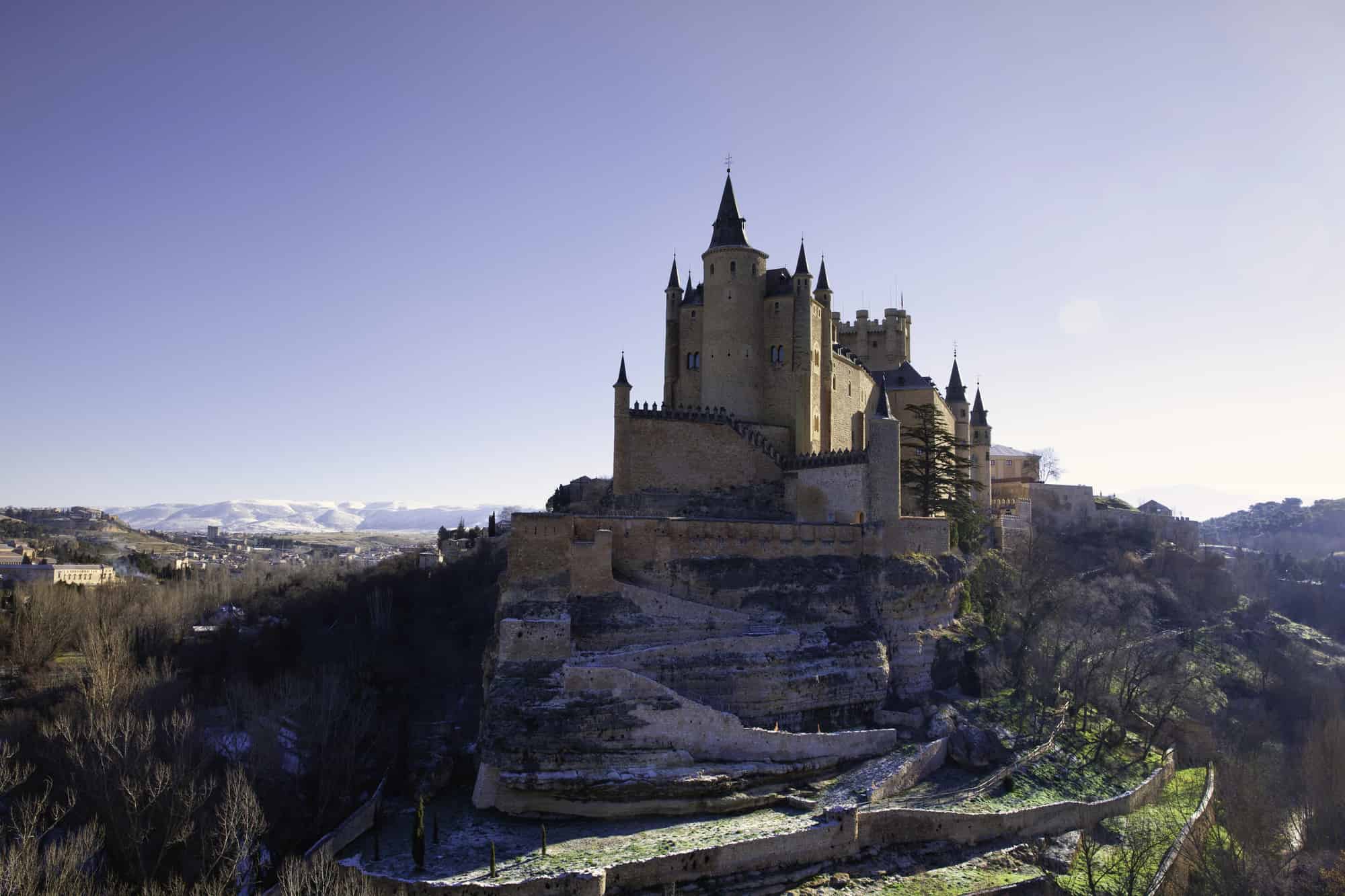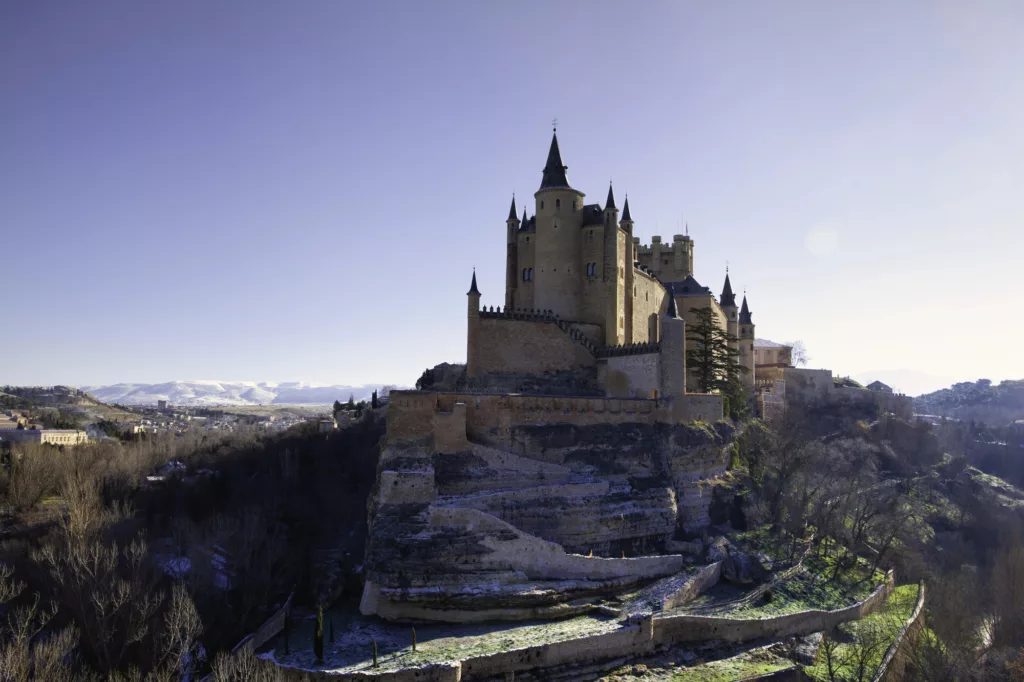 It's hard to imagine a winter wonderland more grand than a visit to Segovia. This town, located a short distance from Madrid, marvels and leaves guests visiting year after year.
A must-see in Segovia is the fairy-tale-like Alcazar, a medieval castle that has existed since at least the 12th century. One of the most visited landmarks in Spain, Segovia is a destination not to miss.
Tours of this famous site are available in all months, but bundle up for a tour there in December. While in the area, several other day trips from Madrid would also complement a visit to Segovia.
5. Ronda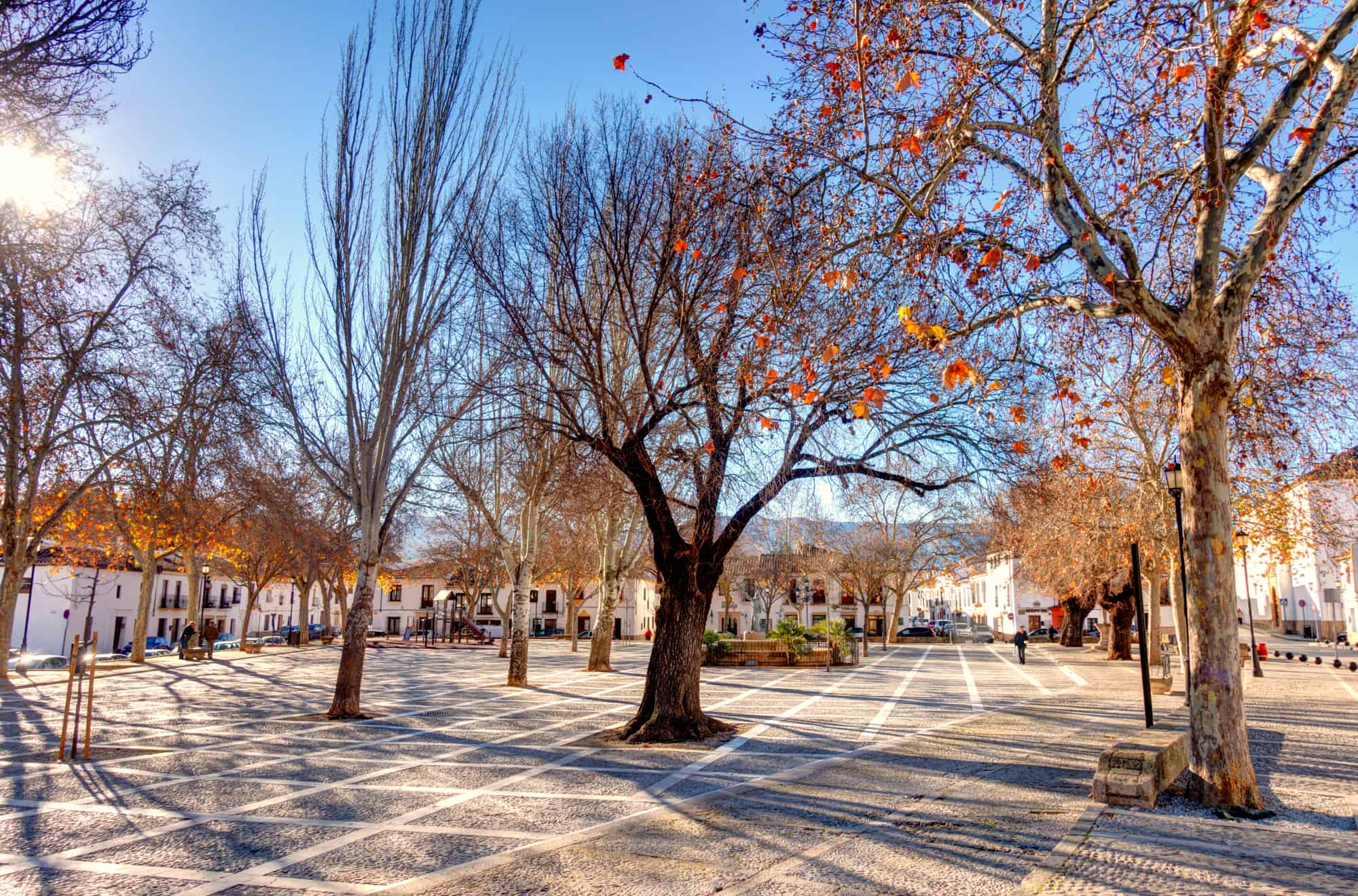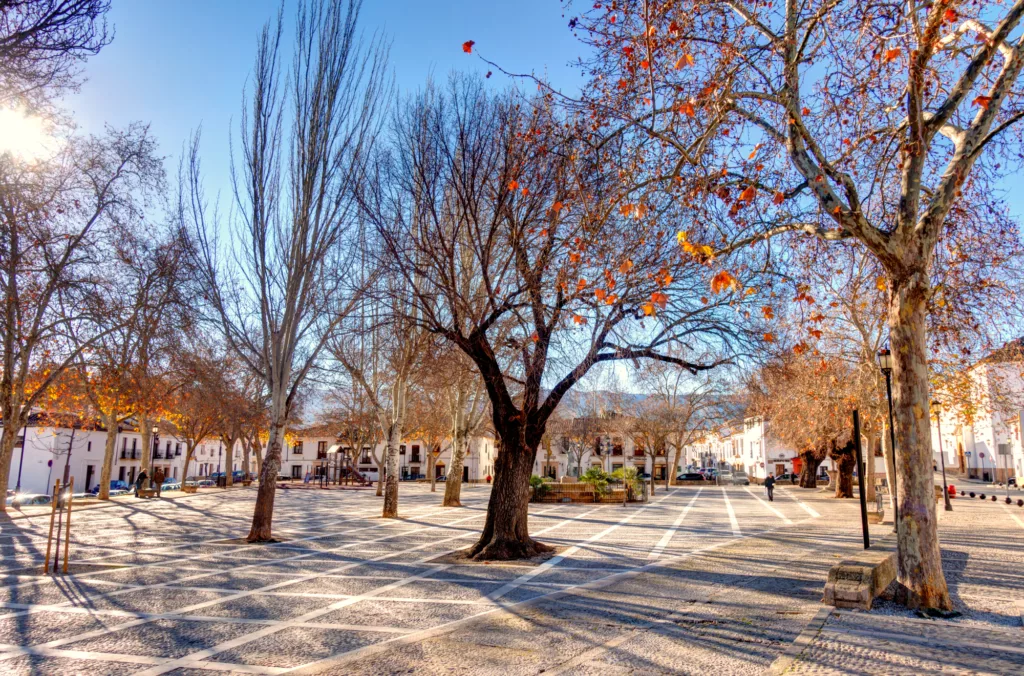 The sights and sounds of small-town Ronda in December cannot be missed! Located in the province of Málaga, Ronda is known for its dramatic view of the El Tajo gorge; this city lights up with festivals and spirited events in winter.
There is a large celebratory event in the city square of Tajo as the town is dressed for December. Other than exploring local towns, be sure to experience visiting ancient bullfighting rings located there that provide lots of history into the country of Spain.
There is a famous bridge in Ronda called the Puente Nuevo Bridge which stuns from all views. Consider booking a tour of the bridge and the stunning architecture in that area.
6. Girona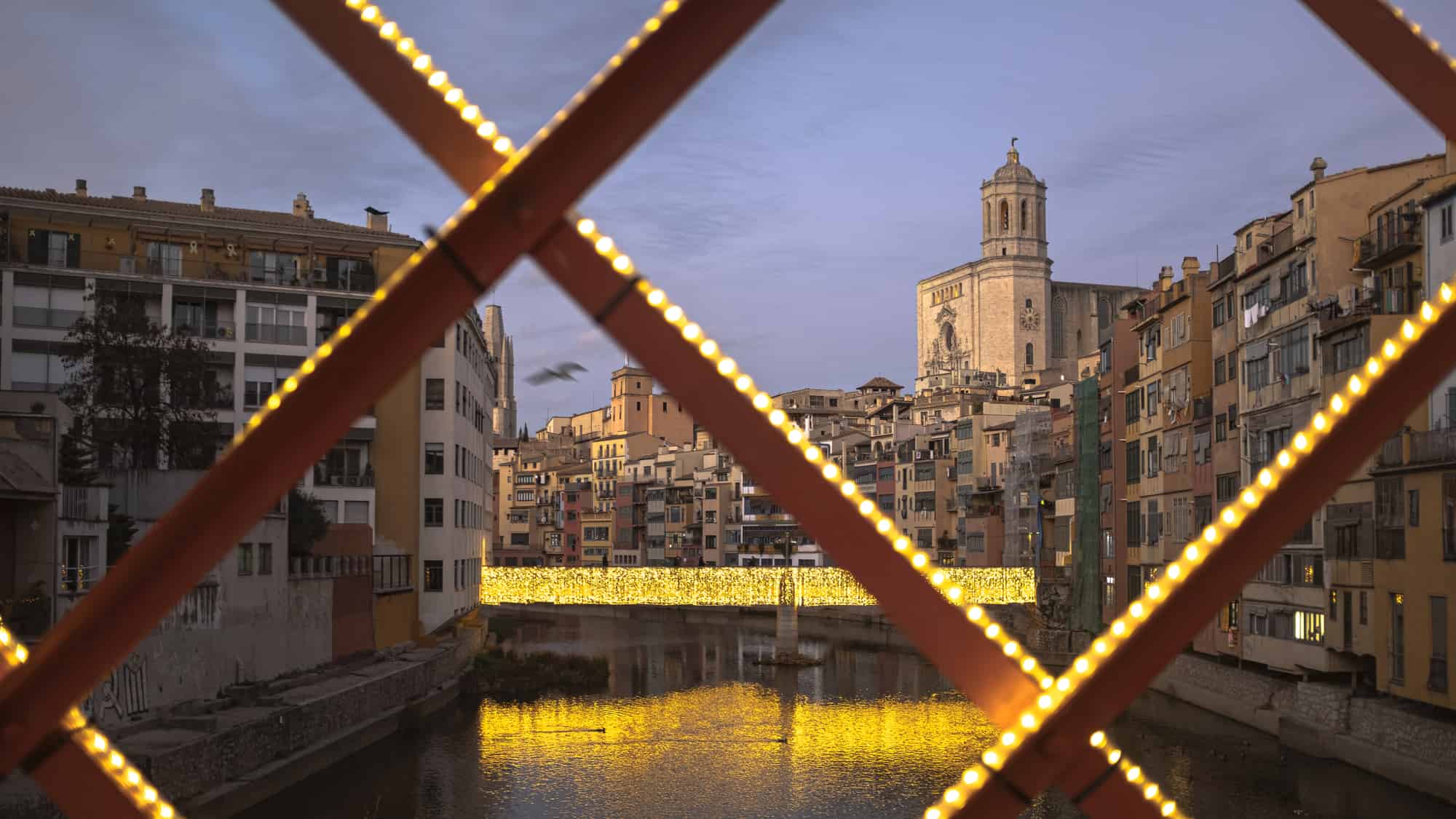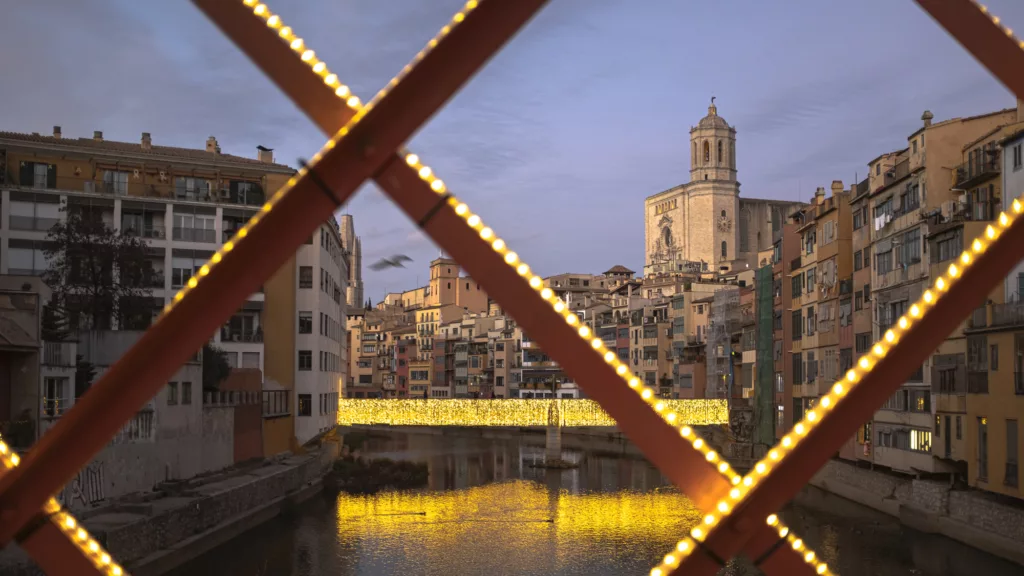 Girona, a small town located near Barcelona, is beautiful to visit in any season, but it should not be missed during winter. Girona is known to especially celebrate holidays compared to other Spanish towns, including Three Kings' Day in early January.
There is much to see and do while exploring the medieval architecture and dining in ancient squares in Girona. You also should plan to visit the Christmas Market in Girona, which offers plenty of opportunities to shop and explore locally-made items.
Things To Do in Spain in December
So you've decided to book a trip to Spain in December? You will not be disappointed by the number of things you can enjoy during the winter months in Spain. With a welcoming climate year-round, when dressed appropriately and well thought out, a visit to Spain in December can be super memorable. Whether you're focused on shopping, food shows, or exploring, Spain offers a little bit of everything.
While Spain is a popular destination to visit year-round, it is a well-kept secret that December is one of the quieter and less busy months to visit. The special charm of winter fills the air in all cities and towns, and wait times for popular venues and events are much lower than normal. Mild and pleasant temperatures, along with historic sites and festive events, make Spain a great choice in the month of December.
1. Christmas Markets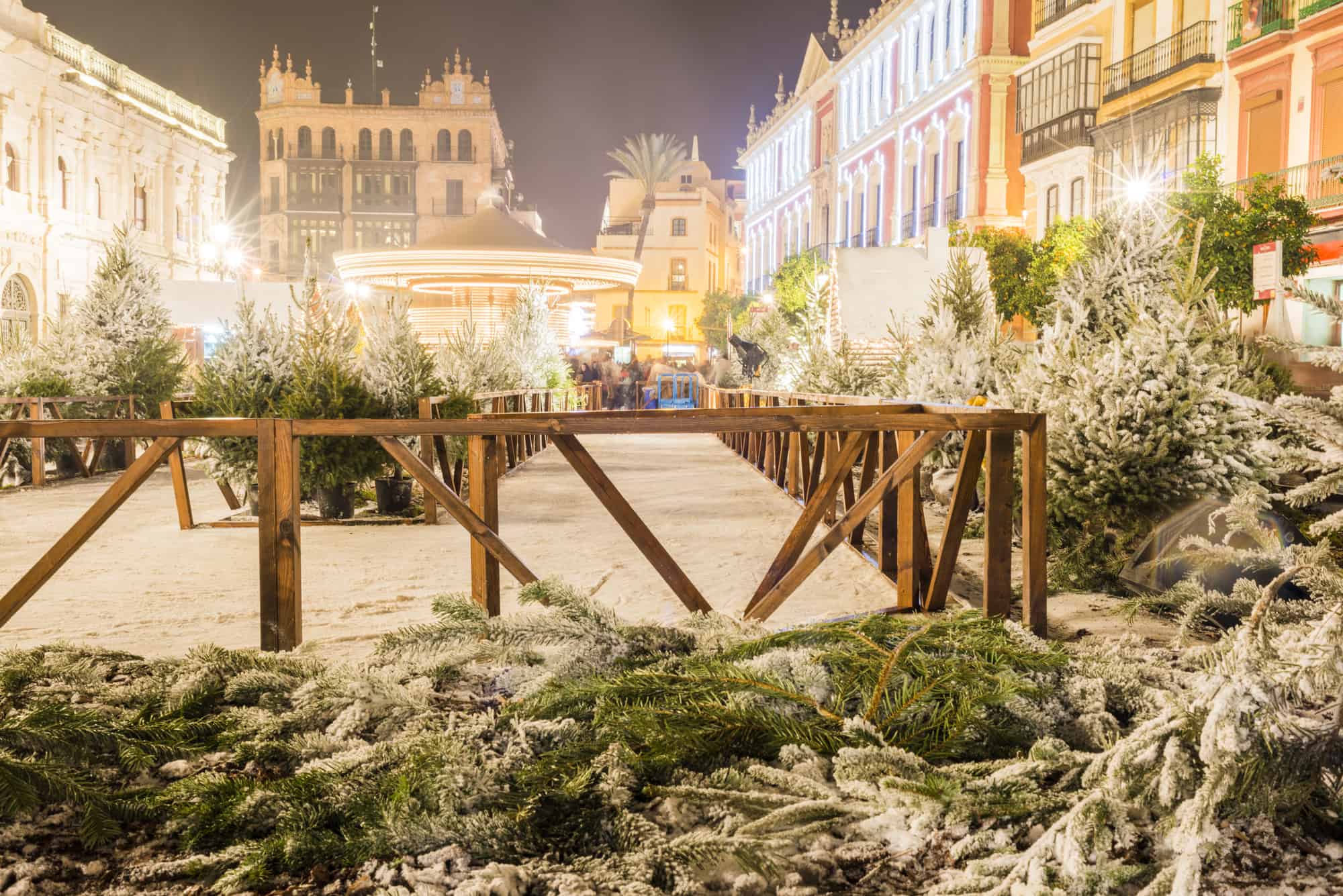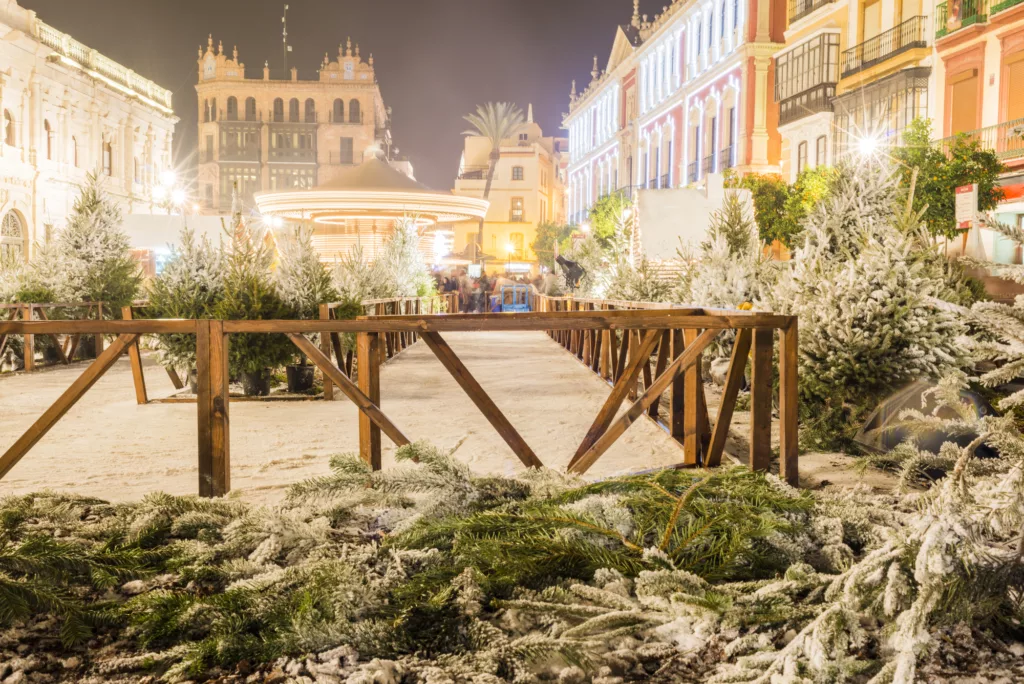 There is no feeling quite like visiting your first Christmas market. While other European countries are known for their Christmas markets, Spain has great options, too. Most of these markets are located in big cities throughout Spain, but Madrid's Christmas Market has always been my personal favorite.
It's hard to compare the charm of the Plaza Mayor, especially when dressed for winter festivals. This sprawling market of over one hundred stalls of shops is the best place to pick up a souvenir or two when visiting Madrid in December.
2. Culinary Adventures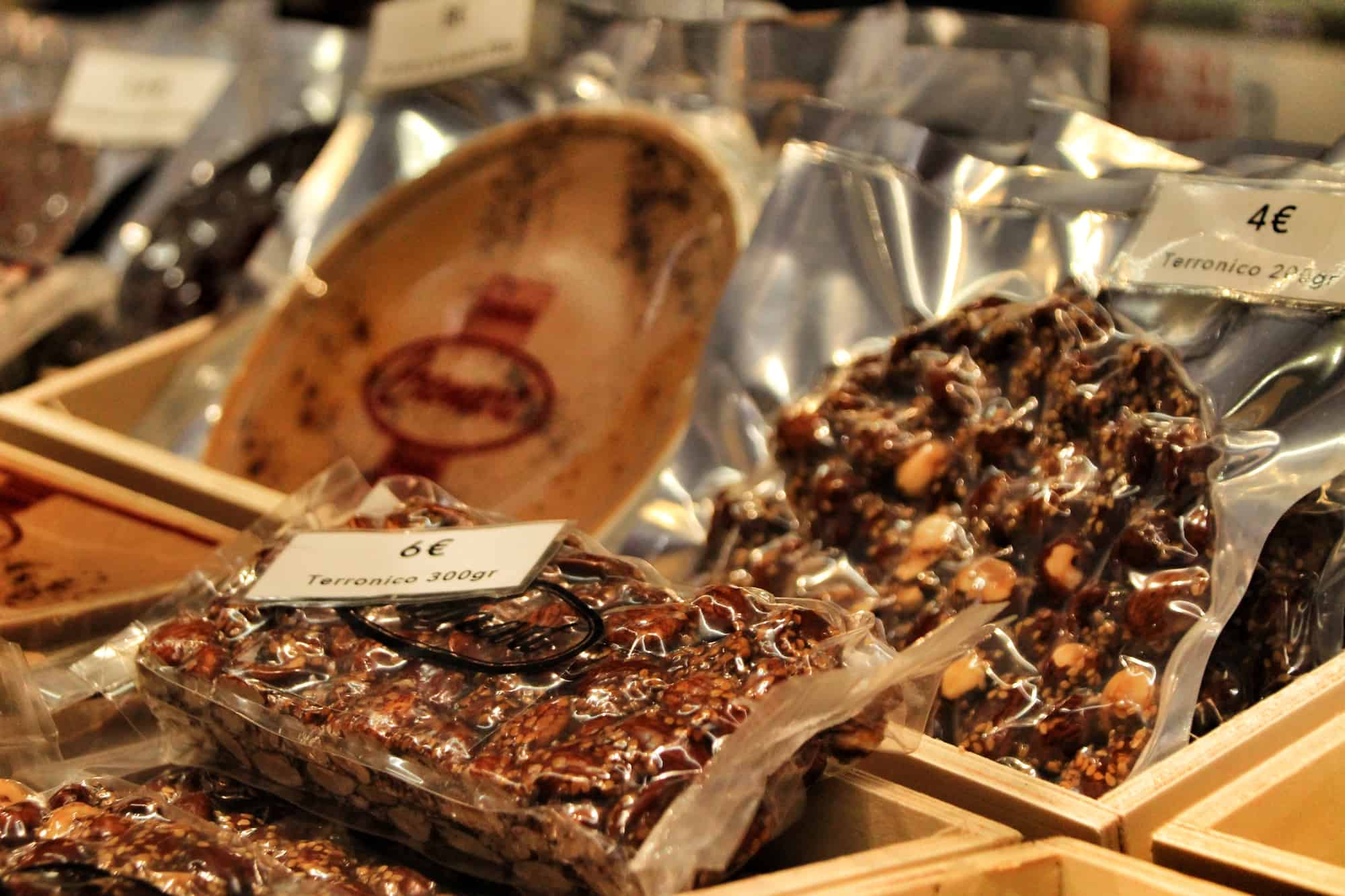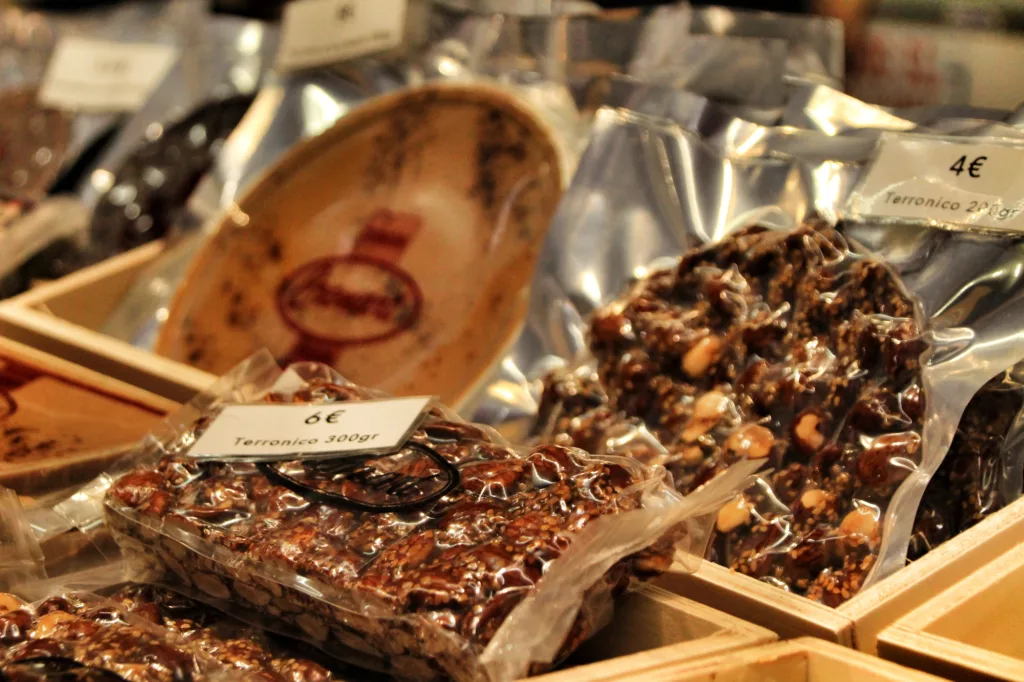 Every season is a good season for eating in Spain, so enjoy culinary adventures while exploring different regions. If the weather in December turns unexpectedly rainy or cold, look into the best restaurants for a long, cozy, and indoor dining experience.
Spain, in general, is known to have some of the best restaurants and most interesting food options in the world. Besides just good cuisine year-round, Spain offers savory seasonal food known as turrón and marzipan. These festive treats are enjoyed by everyone in December, including the queen.
3. Flamenco Nights
Flamenco nights are fun in any season, so don't forget about this indoor option when booking a trip to Spain in December. Flamenco shows do not disappoint viewers of any age, from singing to dancing.
A night out at a flamenco show in Madrid would also make for a great date night option or a December gift alternative of an experience. A particularly memorable part of flamenco nights is the rich history of Spain that they give insight into and a piece of the country that shouldn't be missed.
4. Exploring Alhambra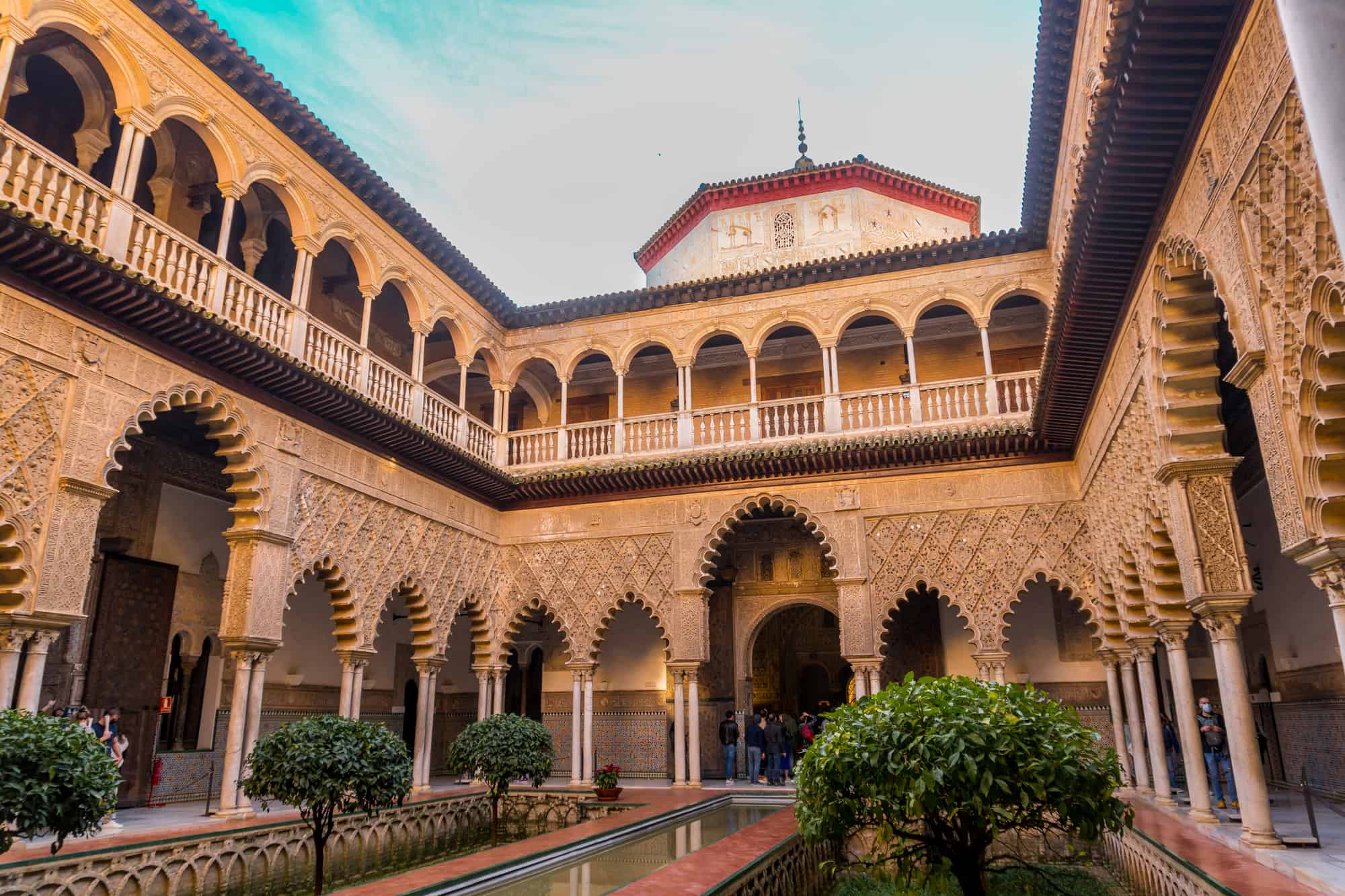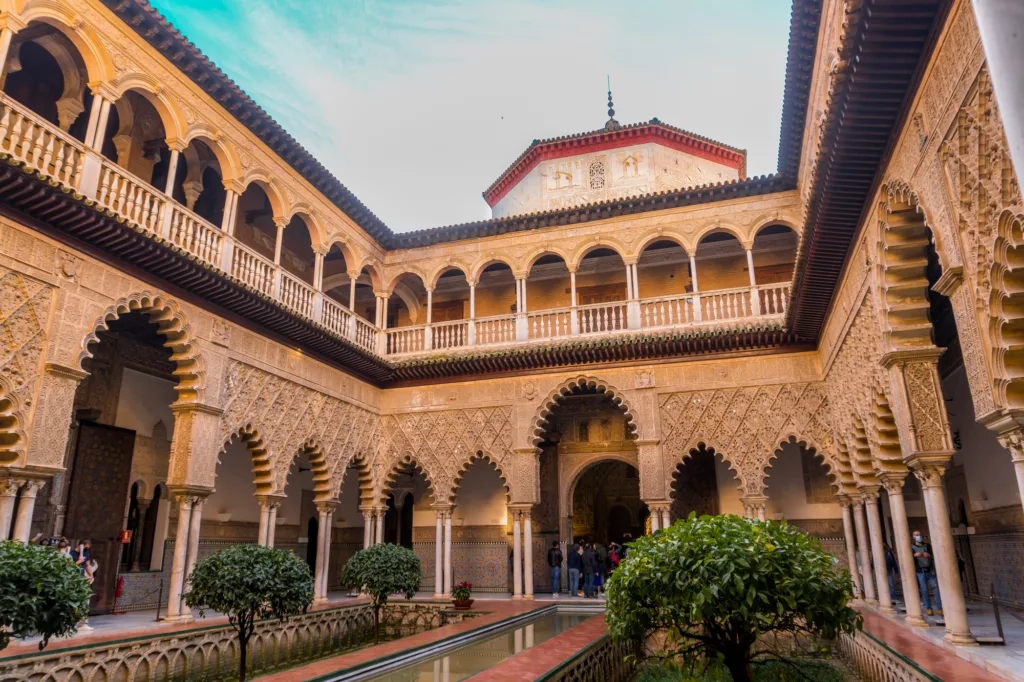 What better to visit during winter than a palace? The Alhambra is a palace and fortress located in Granada, Andalusia, Spain. Due to its popularity and the palace being well-known throughout all of Spain, it is recommended to visit Granada in December to avoid crowds.
The beautiful scene of sprawling gardens and fountains makes for a great wintertime activity for all. Skip the line and get tickets for an Alhambra tour in advance. The city of Granada itself is beautiful to visit year-round, so be sure not to miss this area of Spain.
December Festivals in Spain
1. Christmas Lights in Madrid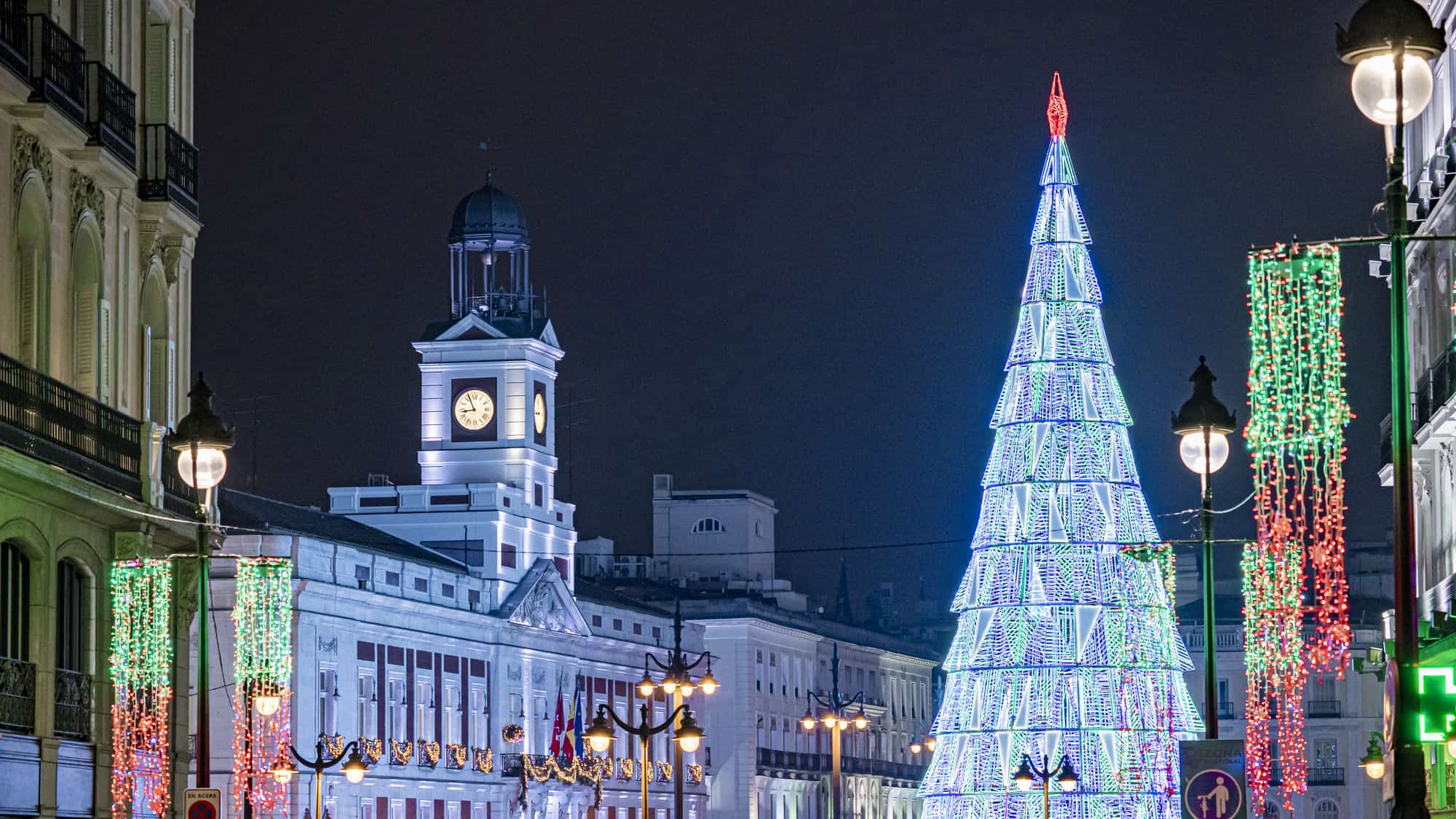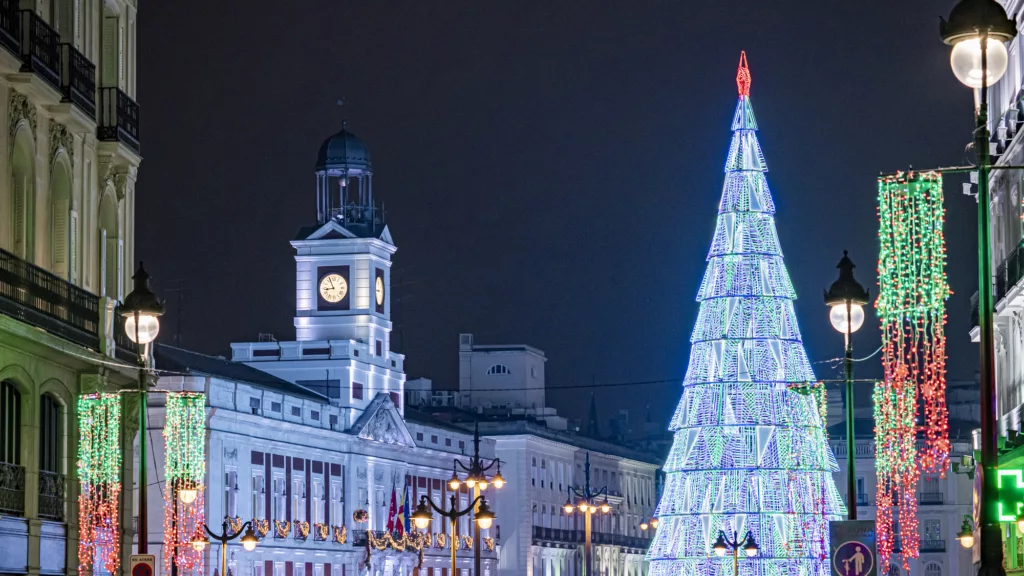 Christmas is a time filled with twinkling lights and special festivities, and Madrid is one of the best cities in Spain to experience it. Beyond being mere decorations, the Christmas lights in Madrid symbolize the arrival of winter. This tradition of lit streets in Madrid with buildings and squares twinkling with lights is one of the best ways to get into the Christmas spirit.
From the end of November until the beginning of January, huge Christmas decorations with lights fill spaces around the city of Madrid. The city center of Madrid looks like something out of a Hallmark movie, and a visit to Plaza Mayor and the Mercado San Miguel during December is a must.
Choosing a hotel in the city center during December, like Petit Palace Puerta del Sol, is a great choice with a wonderful location in the festive Puerta del Sol.
2. Barcelona's Christmas Fairs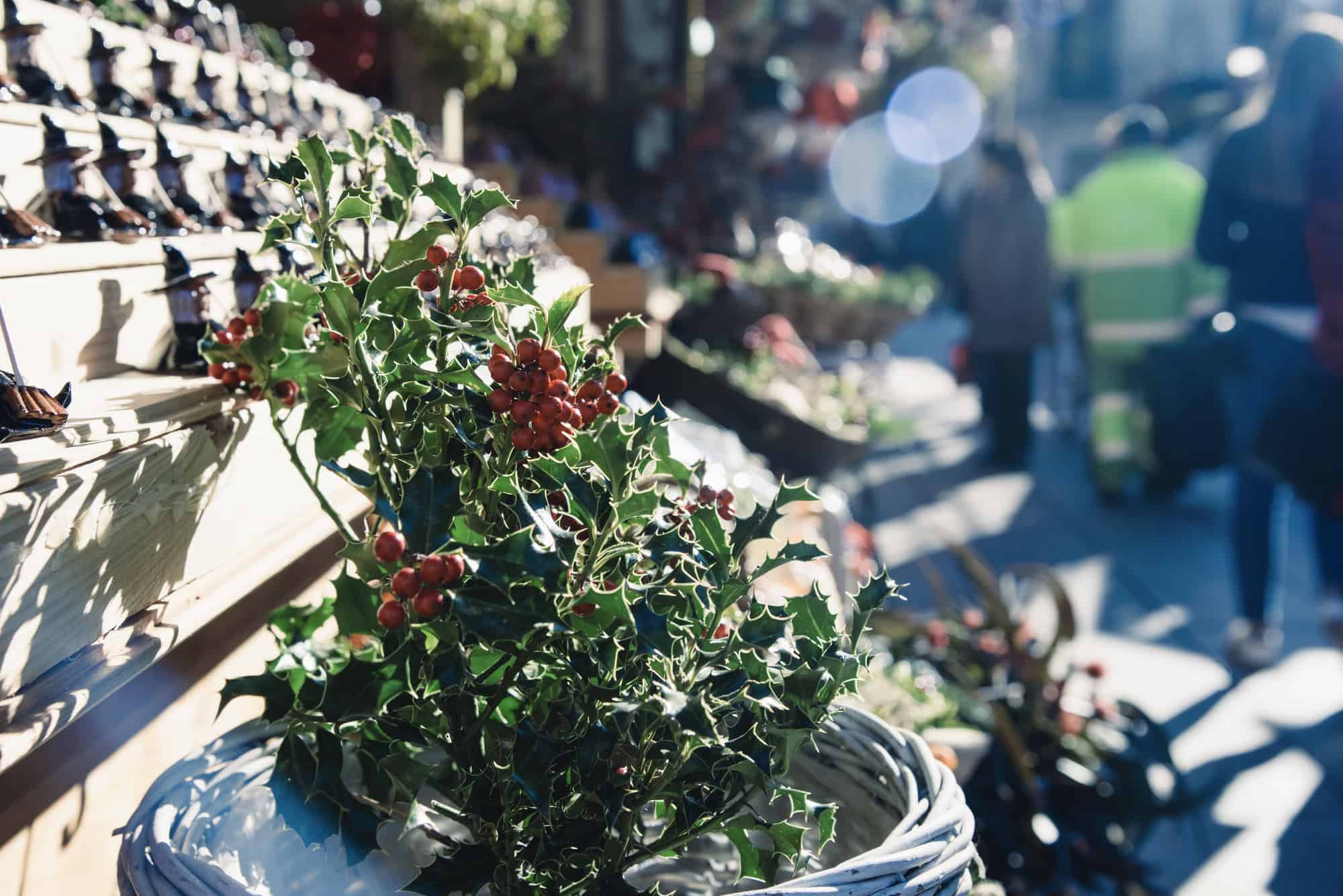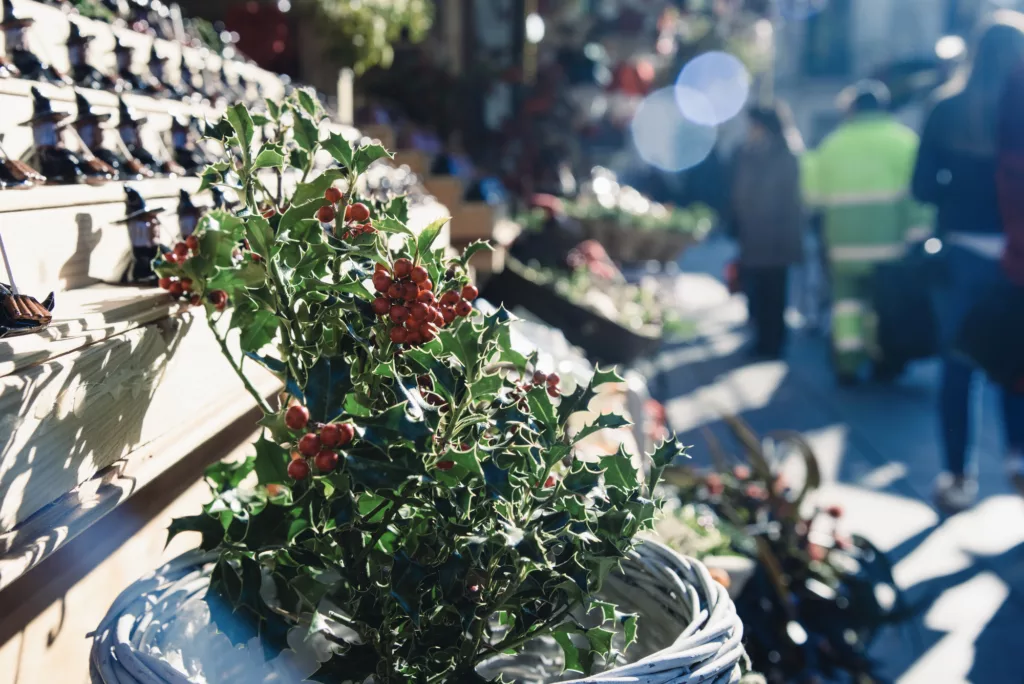 The vibrant offerings of the Fira de Santa Llúcia and Fira de Nadal de la Sagrada Família in Barcelona are fairs that you don't want to miss in December. Known as the biggest Christmas fairs in Barcelona and definitely the most unique, these fairs offer specialty items only found there.
If you're searching for the perfect gift for someone, from a unique craft to traditional figures and delegetable treats, you'll find them at these markets. These lively and joyful atmospheres are inviting and some of Spain's best in December.
3. Valencia's Celebrations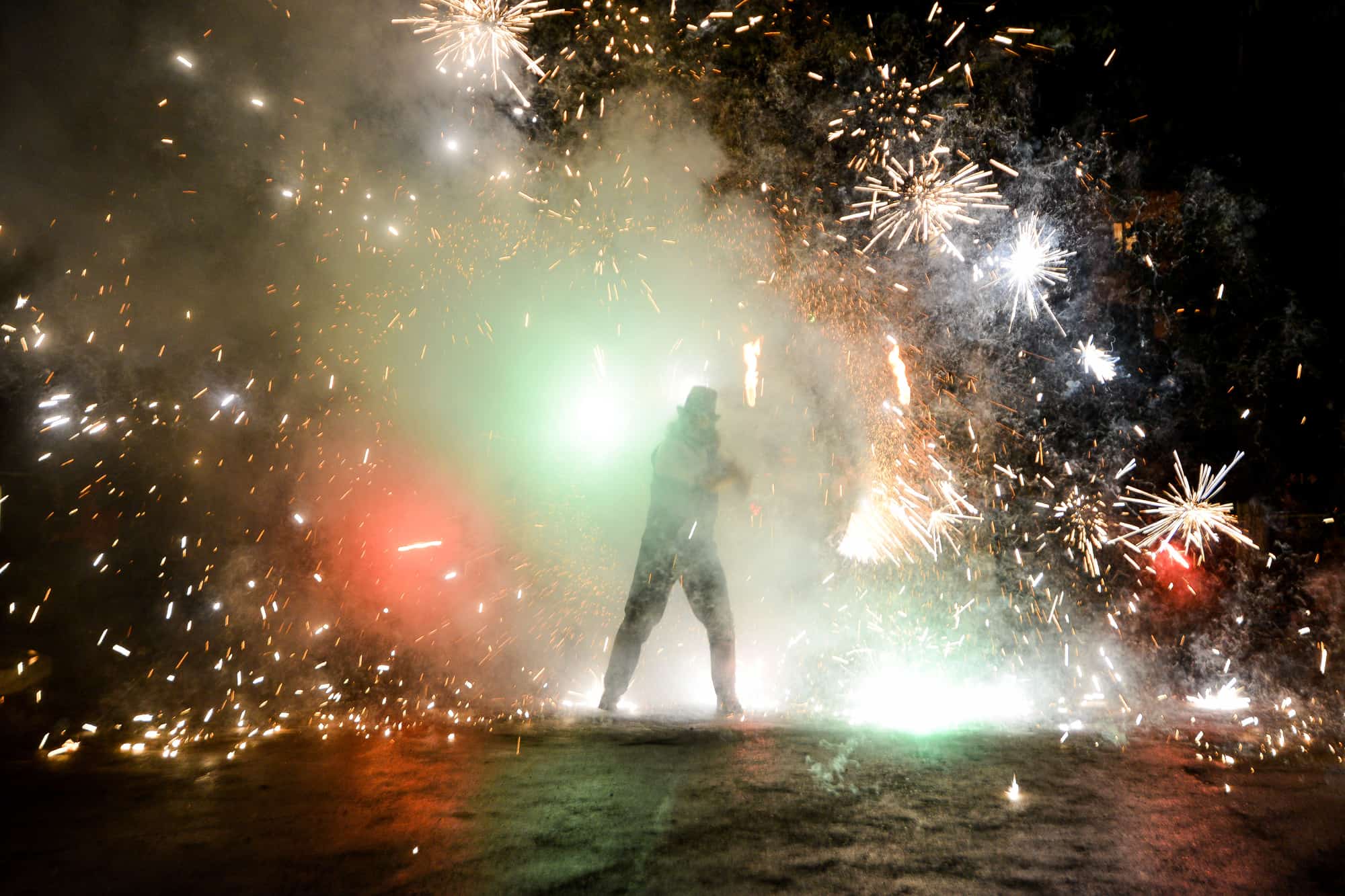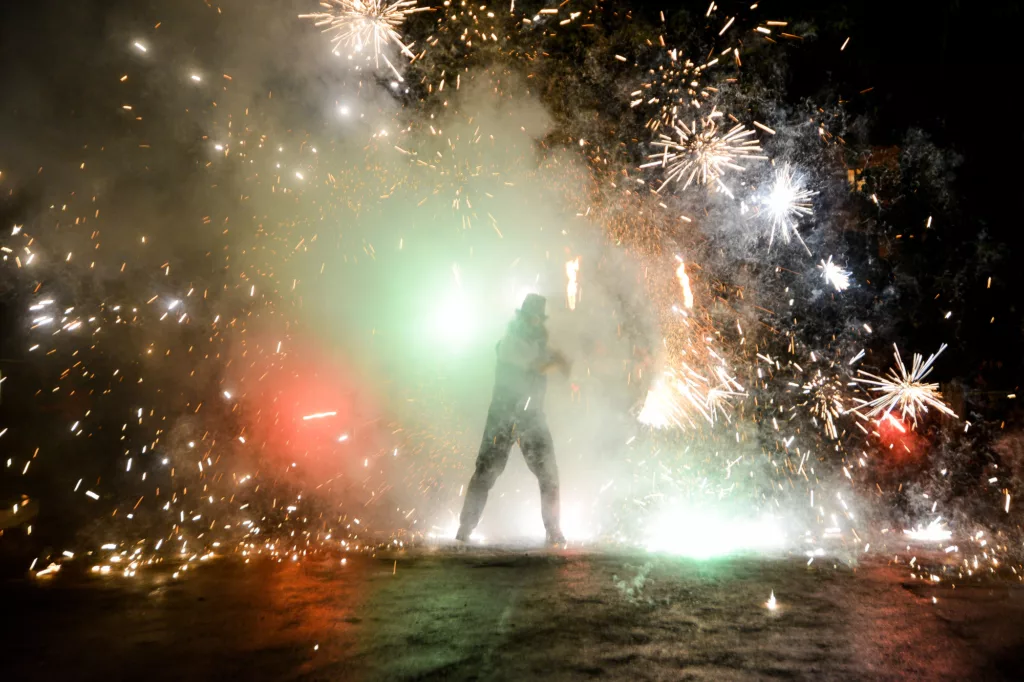 Valencia is a beautiful city in Spain that also offers December celebrations and festivities for everyone to enjoy. The most important December event there is the Midnight Mass held on Christmas Eve in the Cathedral. Carols and festive sounds fill the air and welcome guests to join in the Christmas spirit.
Valencia is worth visiting during December because you can enjoy the winter celebrations without a chill in the air, as the city is typically around 60°F.
Valencia has several great accommodation options, all in great locations for exploring. While out and about in Valencia, be sure to grab a world-famous churro at Horchatería Santa Catalina. 
Costs and Planning: Spain in December
It is no secret that visiting Spain is popular, so traveling in the non-peak season for tourists is a great way to ensure you see all you set out to see.
One of the best ways to avoid the crowds and still experience wonderful weather is by choosing a visit to Spain in December. Due to booking in the non-peak season, prices for accommodations and flights should be lower than in other months. It's important to budget for different aspects of travel to Spain.
It's worth noting that prices may peak around Christmas and New Year's Eve, so taking this into consideration when budgeting and booking can be crucial.
For planning, I find that focusing first on accommodations helps me plan out my budget for the rest of the trip. In Spain, whether it's a hotel booking or an aparthotel or flat, prices can widely vary to find accommodations in any month.
Once accommodations are secure, be sure to budget for activities. One of the best ways to truly experience Spain and learn more about its rich history is through locally-run tours. By budgeting for more one-on-one experiences like informational or walking tours, you'll get much more out of your trip than trying to see everything independently.
Food is one of the more affordable parts of traveling in Spain, yet it should still be included in a budget when planning trips. One of the ways that I have saved money on food while visiting Spain is by making my own bocadillo. A bocadillo is a loaf of bread sliced in half and inserting desired fillings, from meats to vegetables. By not having to eat out for every meal in Spain, I have found that my budget has stretched much further.
One small expense in case public transportation is unavailable to your destination is using Uber in Spain, which fluctuates depending on when you visit.
Tips and Precautions for Spain in December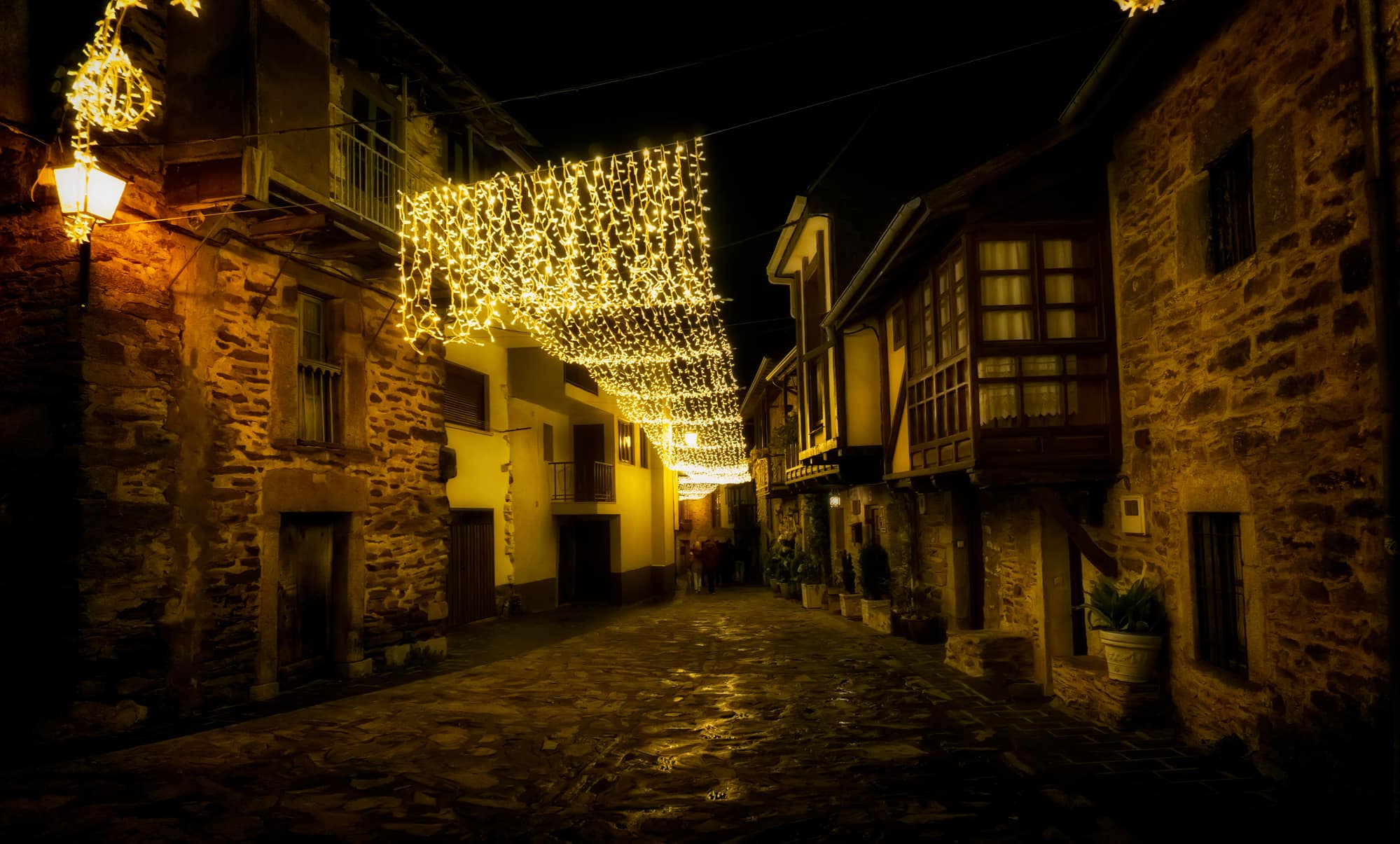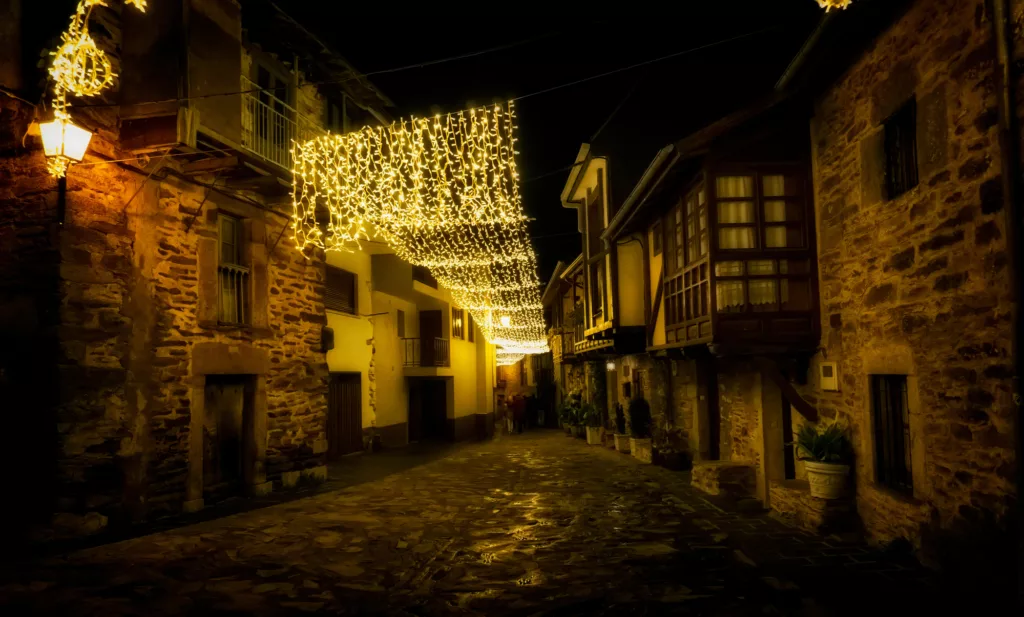 While I have had nothing but joyous experiences traveling in Spain in the month of December, one thing could make your trip less pleasant if it does not get addressed.
Oftentimes travelers assume that Spain will be hot year round, including December, resulting in underpacking. The temperatures in Spain can be much lower than expected, and they can change quickly, so be sure to pack layers for a trip to Spain in December to keep warm.
Things can sometimes go wrong on trips. That's why travel insurance is important. We've got a deal with Heymondo to give our readers a 5% discount on your travel insurance. It's a simple way to make sure you're safe and can enjoy your trip without any worries. Grab this deal and have a great time in Spain!
As always with other cultures, be sure to respect local holiday traditions, even if they differ from your culture. Regardless of the month, always be cognizant and aware of your location and be focused on your personal security while traveling. With celebrations and festivals donning the streets, be sure to keep in mind the legal drinking rules in Spain.
Conclusion: Spain in December
It's hard not to share about the mesmerizing allure of Spain in December, and this is an experience that everyone should have at least once. While the weather may be a factor for some, the moderate climate of Spain is truly inviting year-round, including the month of December.
Bigger cities and hidden gems offer festivals and markets brimming with Christmas spirit, twinkling lights, and inviting environments. From culinary adventures to fairs and even castle visits, Spain offers so much in the winter season.
Have you visited Spain in December? I would love to hear what your favorite aspects of a winter visit to this magical country were like and what hidden gems you've experienced.
Just letting you know
When you buy something through my links, I'll earn a small commission—don't worry, it won't cost you any extra! It's a win-win, right?
Exclusive Heymondo Travel Insurance Offer
Planning a trip? Make sure you're covered! We've teamed up with Heymondo to give our readers a special deal: 5% off travel insurance. Grab this deal and know you're looked after on your next trip.