Deciding how many days in Seville you need while traveling can be such a personal decision. Depending on your style of travel, you may prefer to pack everything in to see as much as possible within certain time constraints. Alternatively, you may choose to forgo seeing 'everything' in favor of a more relaxed approach.
Generally, we recommend staying three days in Seville for those hoping for a quick site-seeing visit. Again, however, everyone is different. If you are making a multi-city Spanish getaway and you're wondering if Seville is worth visiting, here are some of the considerations you may want to make when deciding how long your trip to Seville might need to be.
1-2 Days: Quick Tour of Seville
When visiting Seville for only one or two days, there are a few must-see attractions that come to mind. These attractions are only a short walk from each other, but the weather is worth keeping in mind when deciding when the best time to visit Seville is for you.
Day 1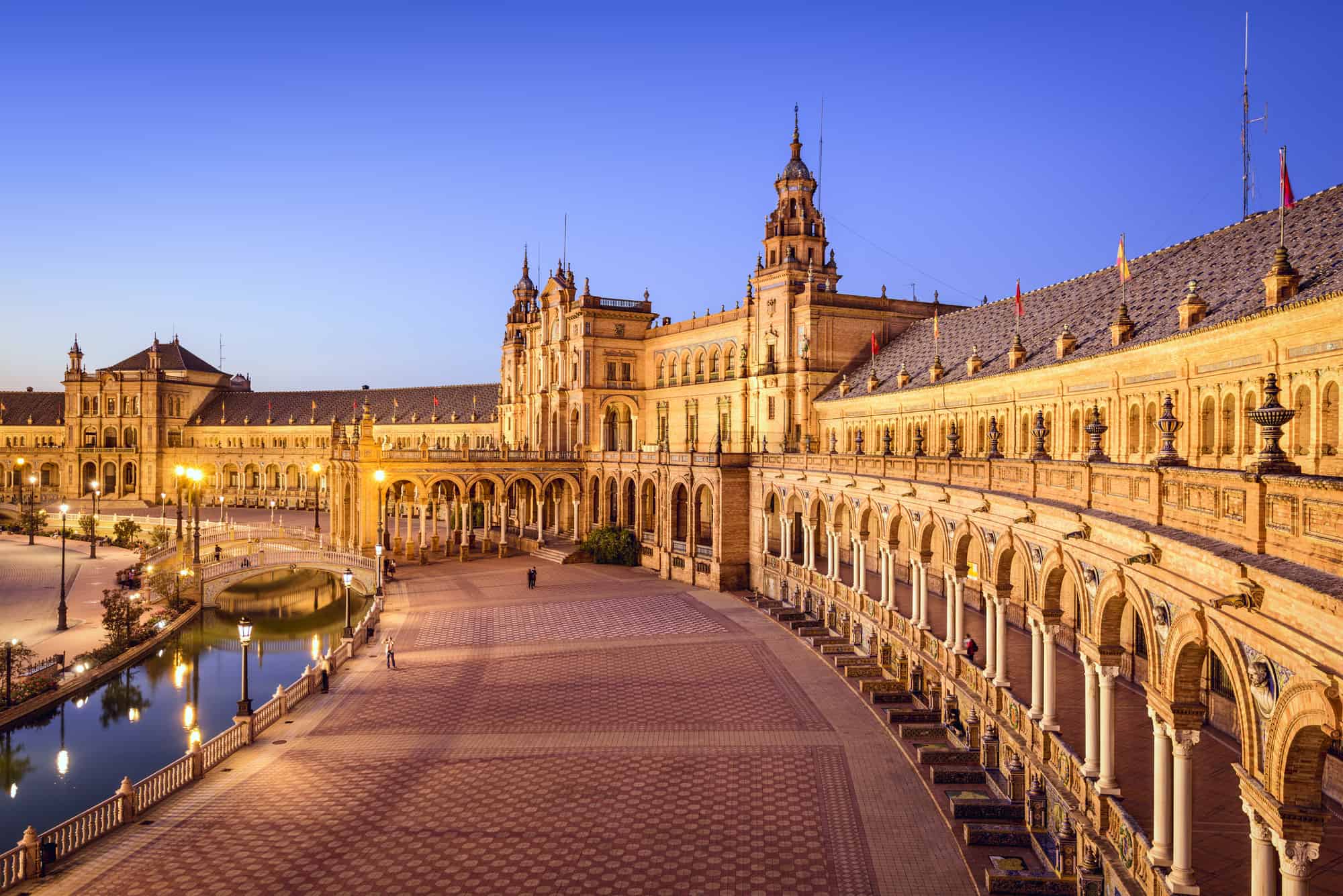 In one day, you can actually see quite a bit of Seville. To make the most of your time, I recommend booking tickets in advance and being selective about what you spend a significant amount of time viewing. While I recommend more than one day for Seville, there is still enough time to see a few major sites.
Day 2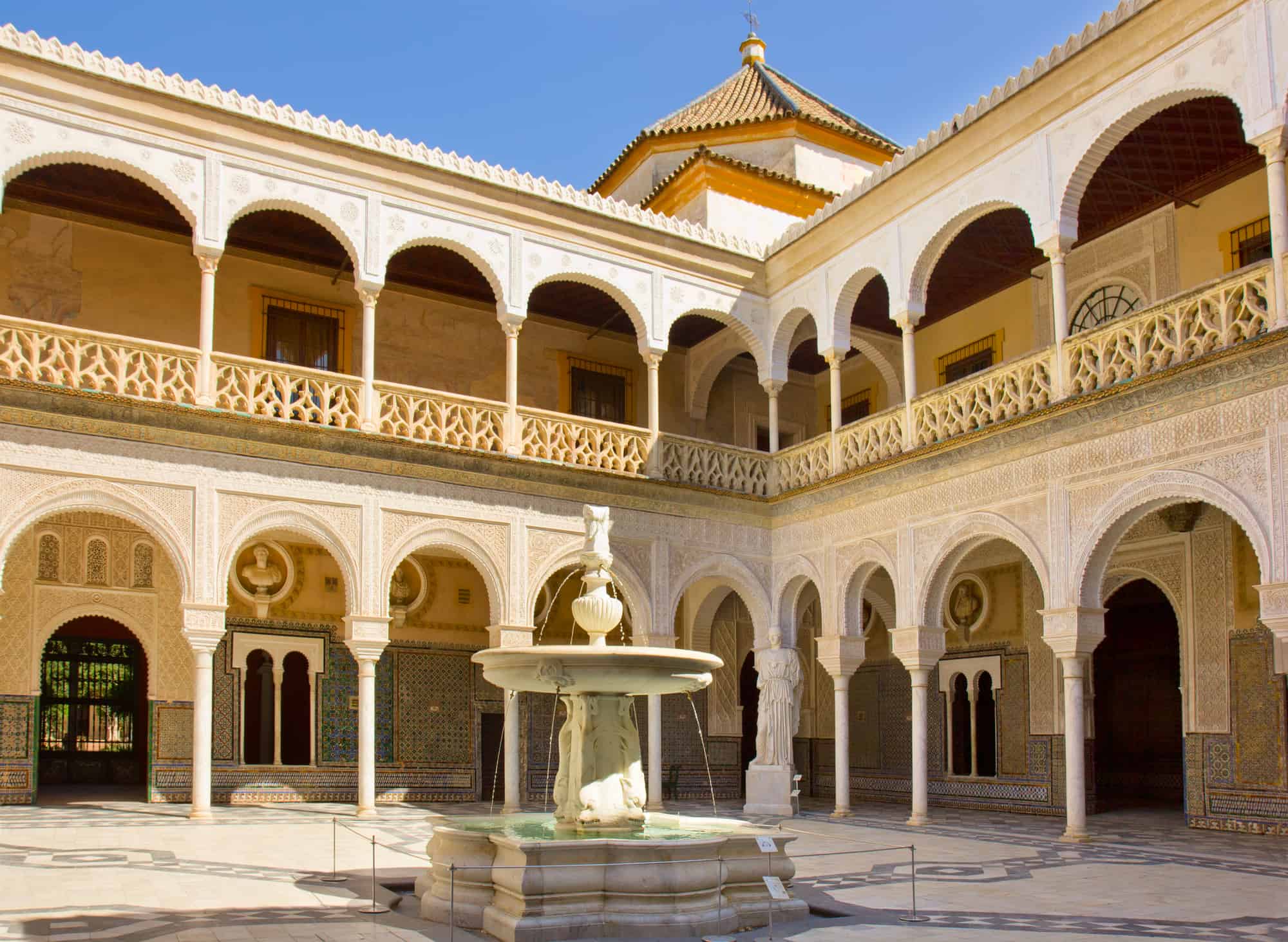 With two days in Seville, you can afford to be more relaxed. Perhaps you wanted to spend more time doing something from Day 1. Day 2 would be a great day to catch up on anything you may have missed. In addition, you can also see some more of the beauty of Seville.
Casa de Pilatos is the largest private palace in Seville and serves as the main residence for the Dukes of Medinaceli. It is stunningly beautiful and considered the prototype of an Andalusian palace.
A visit to the Sevilla Plaza de Toros is an absolute must. It is the largest and one of the most famous bullfighting rings in the world. Depending on when you choose to visit, you can explore its museum or take a tour to learn about its cultural impact.
2-3 Days: First-Time Visitors in Seville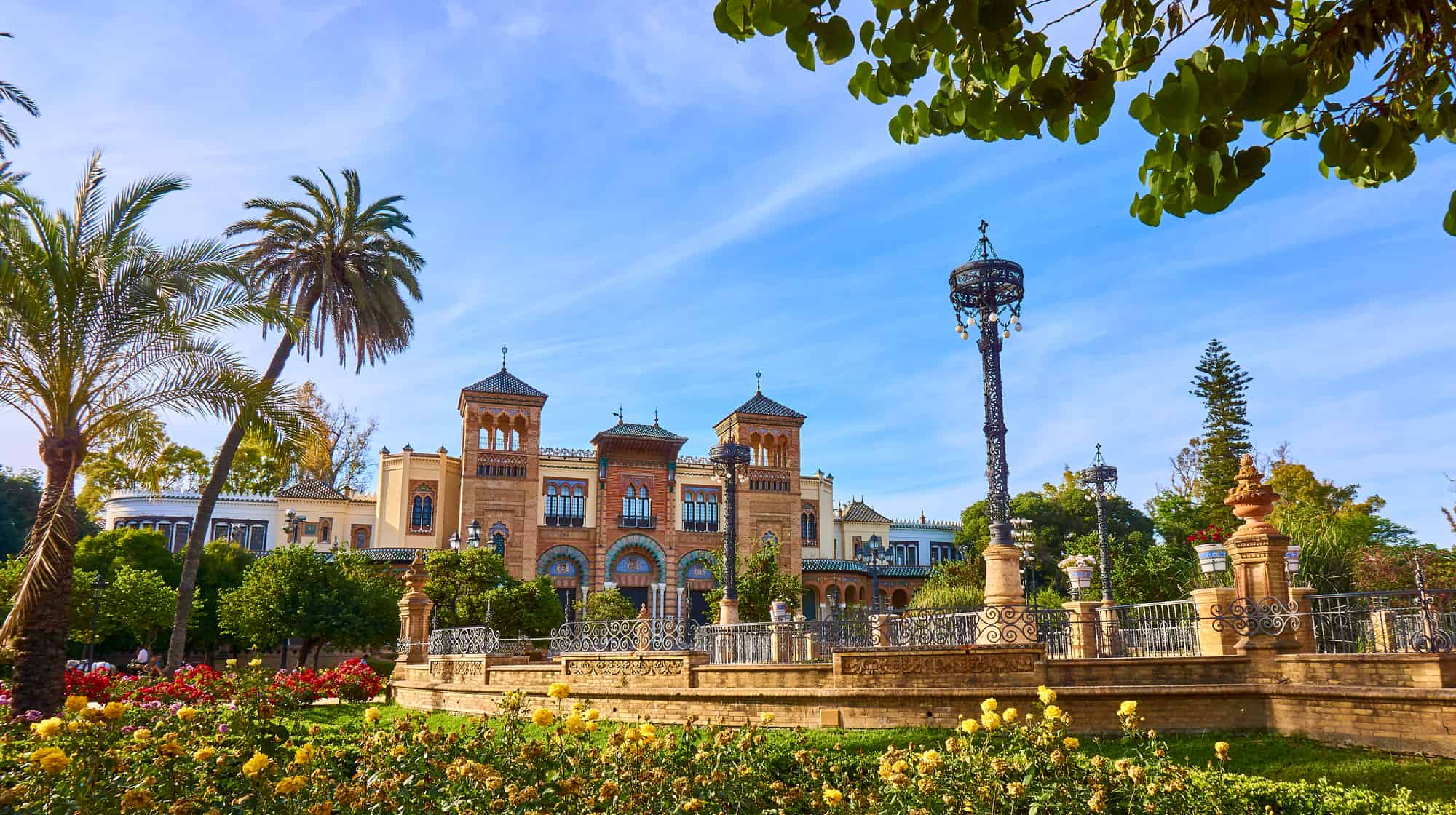 Two to three days in Seville is ideal. This is because it gives you plenty of time to see the sites, but it also allows you more time to experience Seville's culture.
After seeing everything from days 1 and 2, you can spend time seeing some lesser-known attractions and participating in more local events. This gives a more well-rounded experience, especially for first-time visitors, without requiring too much holiday time.
For one of the oldest views of the city, climb the Torre de Oro. Built in the 13th century to control access to the river, it was later used as a prison. Translating to the 'tower of gold,' the tower got its name from the gold shine it cast over the river given to it by its building materials.
Las Setas de Sevilla (translating to the mushrooms of Seville) is one of the most unique ways to see the city. Initially titled Metropol Parasol, the name was changed to its more commonly used nickname. Resembling giant mushrooms, you can walk across the tops and enjoy the views.
Day 3 would also be great to see one of Seville's many museums, should you be interested, including the Flamenco Dance Museum! Located in the famous Barrio Santa Cruz, the Museo del Baile Flamenco offers live flamenco shows alongside exhibits that teach the history of flamenco.
Check out one of Seville's neighborhood markets, like the Mercado de Triana, for more local flair. With plenty of options for fresh meats, produce, and other goods, you can load down your shopping bags full of local flavor.
You may also wish to make time for local festivals during your stay. Make sure to check surrounding areas as well. Andalusia boasts some of the best food and wine festivals in Spain.
4-5 Days: Deep Dive in Seville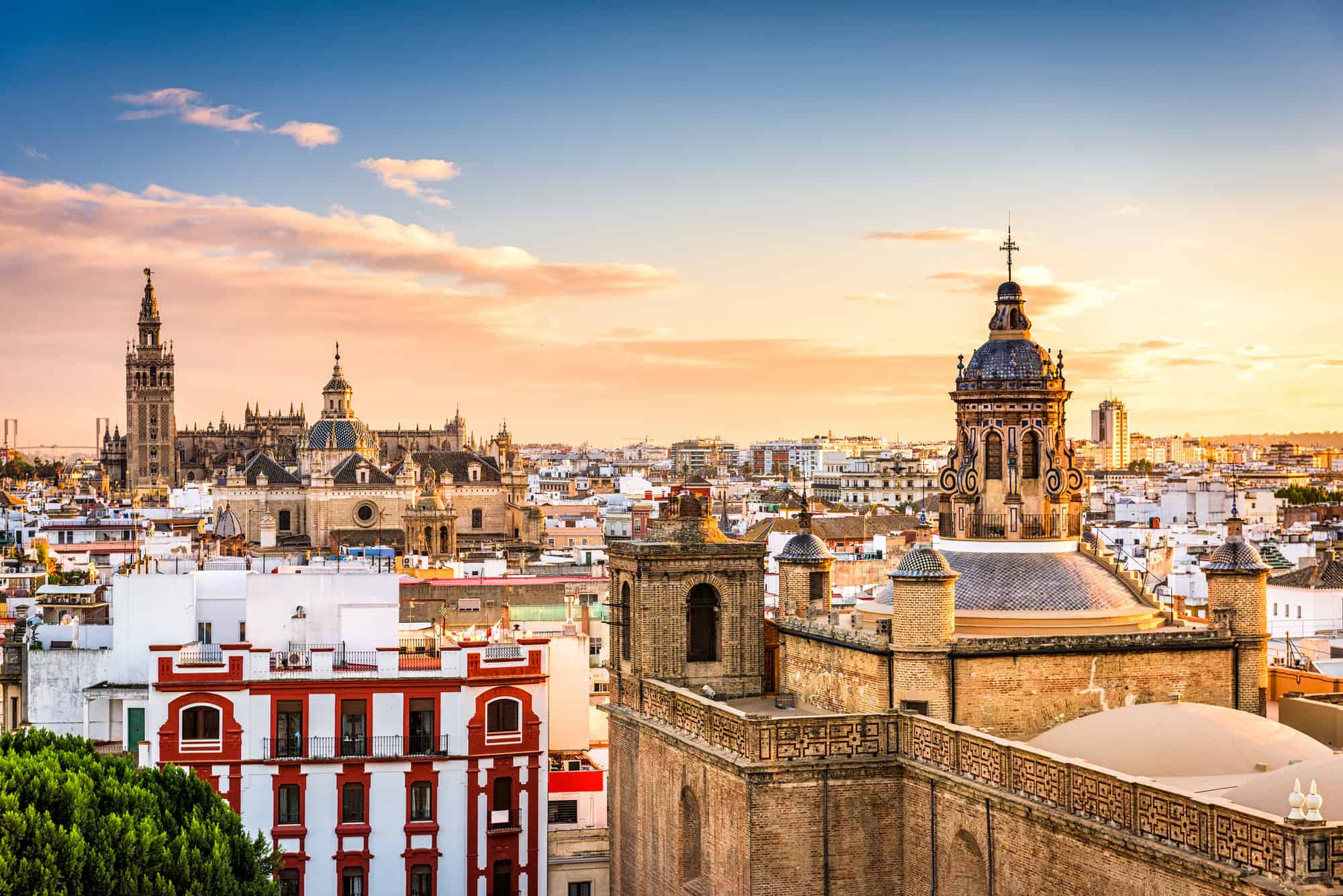 Four to five days in Seville allows for a more relaxed, immersive experience. This length of stay is great for anyone who wants to take their trip a bit slower or who just wants to experience more of the southern Spanish culture.
Four to five days is also a great option for families to ensure you have enough time to see everything at a pace that makes sense for you. It also means you won't feel rushed and will have time to sit for lunch or even to enjoy some of the famous coffee in Spain!
With a bit more time in Seville, you could spend more time exploring any of the main attractions previously mentioned in this article. Some of these attractions can easily take up an entire day, and for those trying to truly see it all, taking the time with each attraction can help make the most of the trip. It can also mean you could participate in any of the guided tours that are often offered.
A longer trip to Seville can allow you the time to experience the most popular of traditional Spanish dances and could even give you time to take a class to try it for yourself! The culture of flamenco lives and breathes in Seville, making it a great place to dive deep into the dance.
Of course, any Spanish holiday is not complete without Spanish food. Tapas, paella, and more–Andalusia lends its own flavor to these Spanish classics, making a food tour in Seville worth your time. These extra days can give you enough time to be shown around the culinary centers of Seville to experience the best food the city has to offer.
Another popular option for people staying a week in Seville is to take advantage of its proximity to other popular cities and take a day trip to Cordoba, Malaga, Cadiz, or Ronda. You can either take an organized bus tour, or you can plan your own adventure. There are many options and just as many things to do and see.
Must-Do Activities and Tours in Seville
With so much to see in Seville and so much history packed into each square inch of the city, it can be overwhelming to learn everything there is to know or see everything there is to see.
One of my favorite things to learn about is how Islamic architecture in Spain has influenced architecture today and has become a part of the Spanish style. But much of this is hard to spot and easily missed, making things like guided tours an easy way to see it all.
Royal Alcázar Tour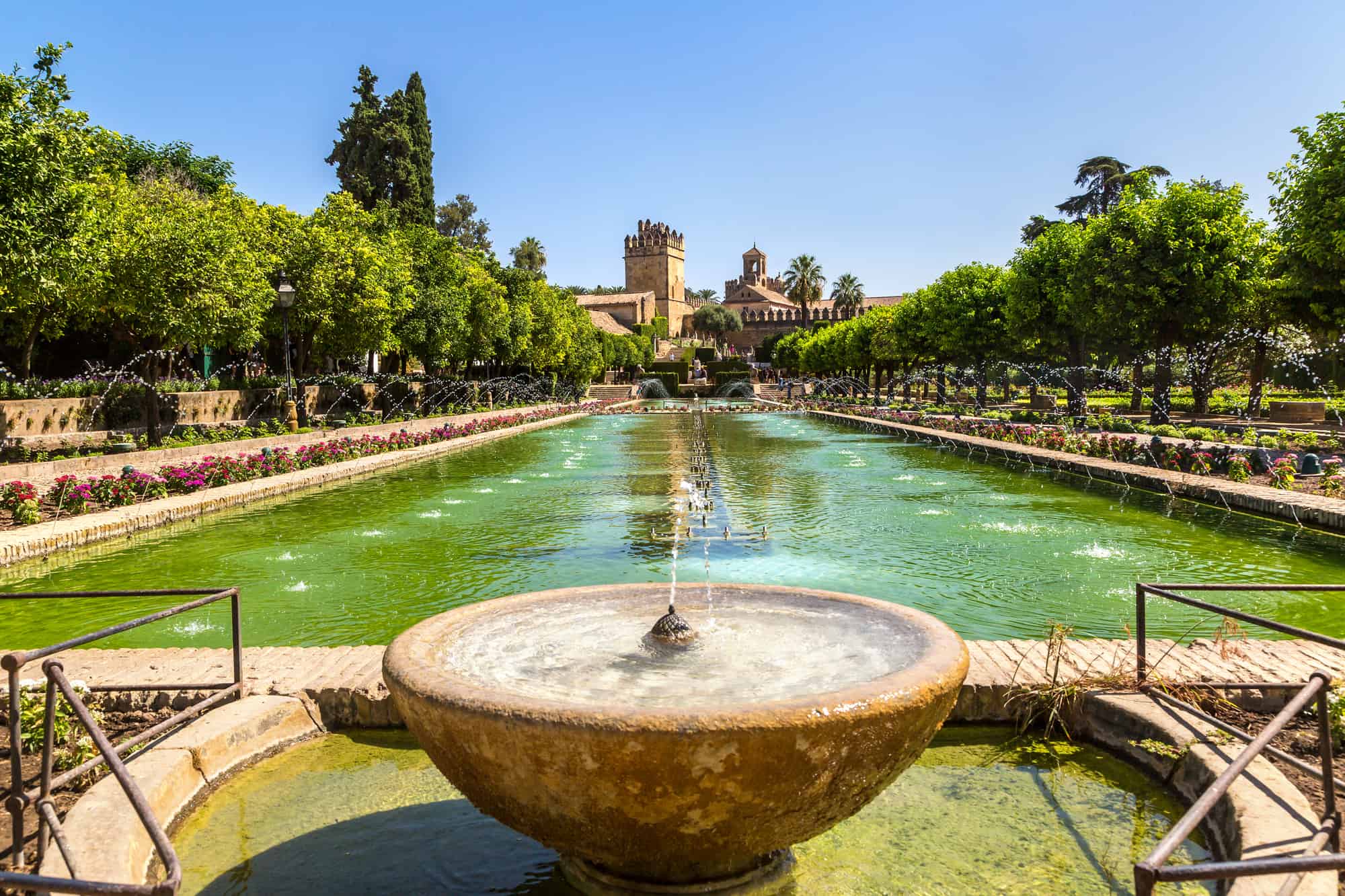 The Castilians built this stunning royal palace on the site of an Abbadid alcázar after the Reconquista. It is one of the royal palaces in Spain still in use by the royal family when they visit Seville.
Guadalquivir River Cruise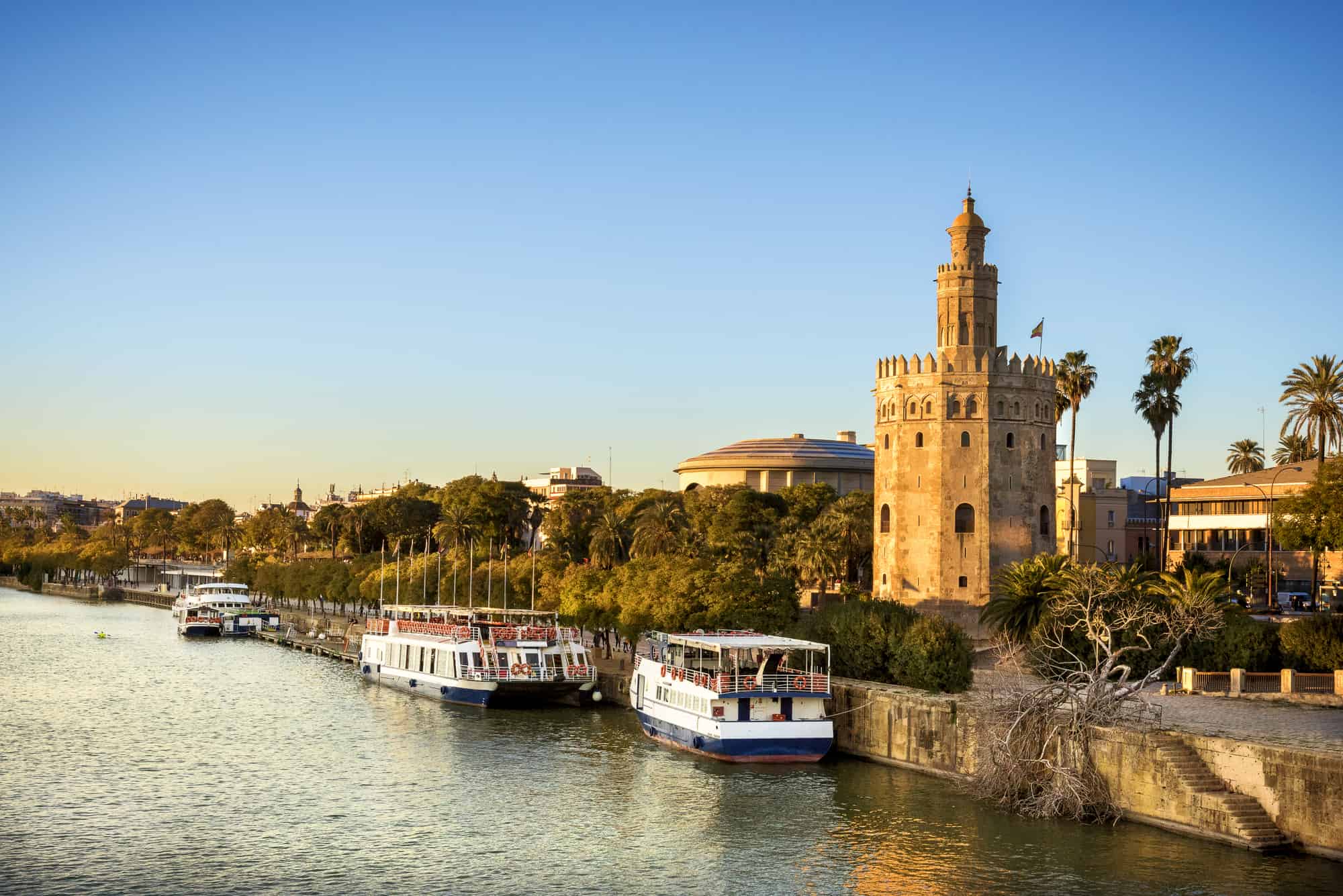 A more unique way to experience the city is by taking a river cruise down the Guadalquivir River. On a river cruise, you can experience the city from a different angle and, depending on the cruise, enjoy the guided tour with tapas and drinks, making it a truly enjoyable experience.
Spanish Cooking Class & Triana Market Tour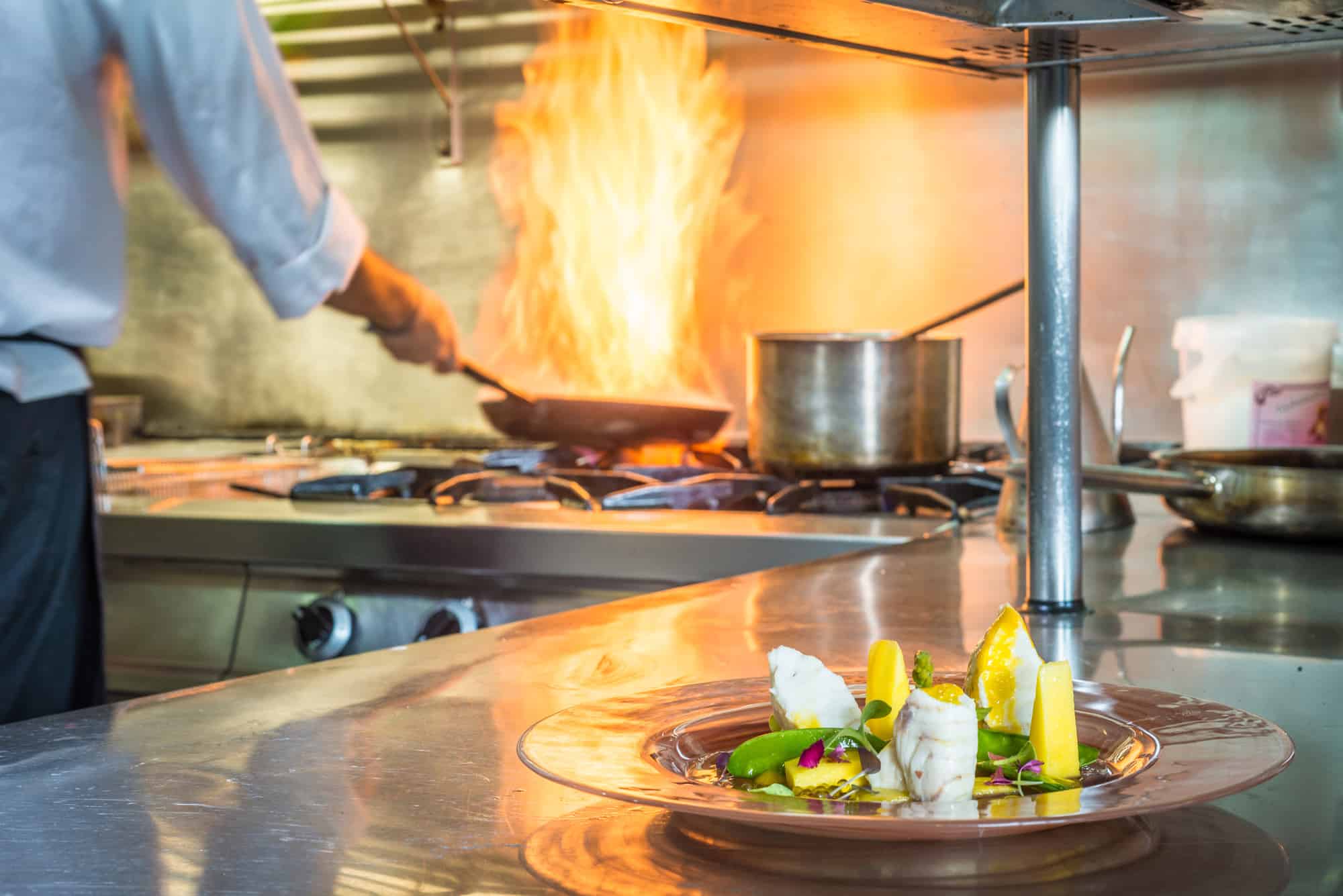 One of the best ways to experience a culture is through food. With it being such a central part of Spanish culture, a cooking class and market tour is a wonderful way to immerse yourself in the Spanish experience.
Best Places to Stay in Seville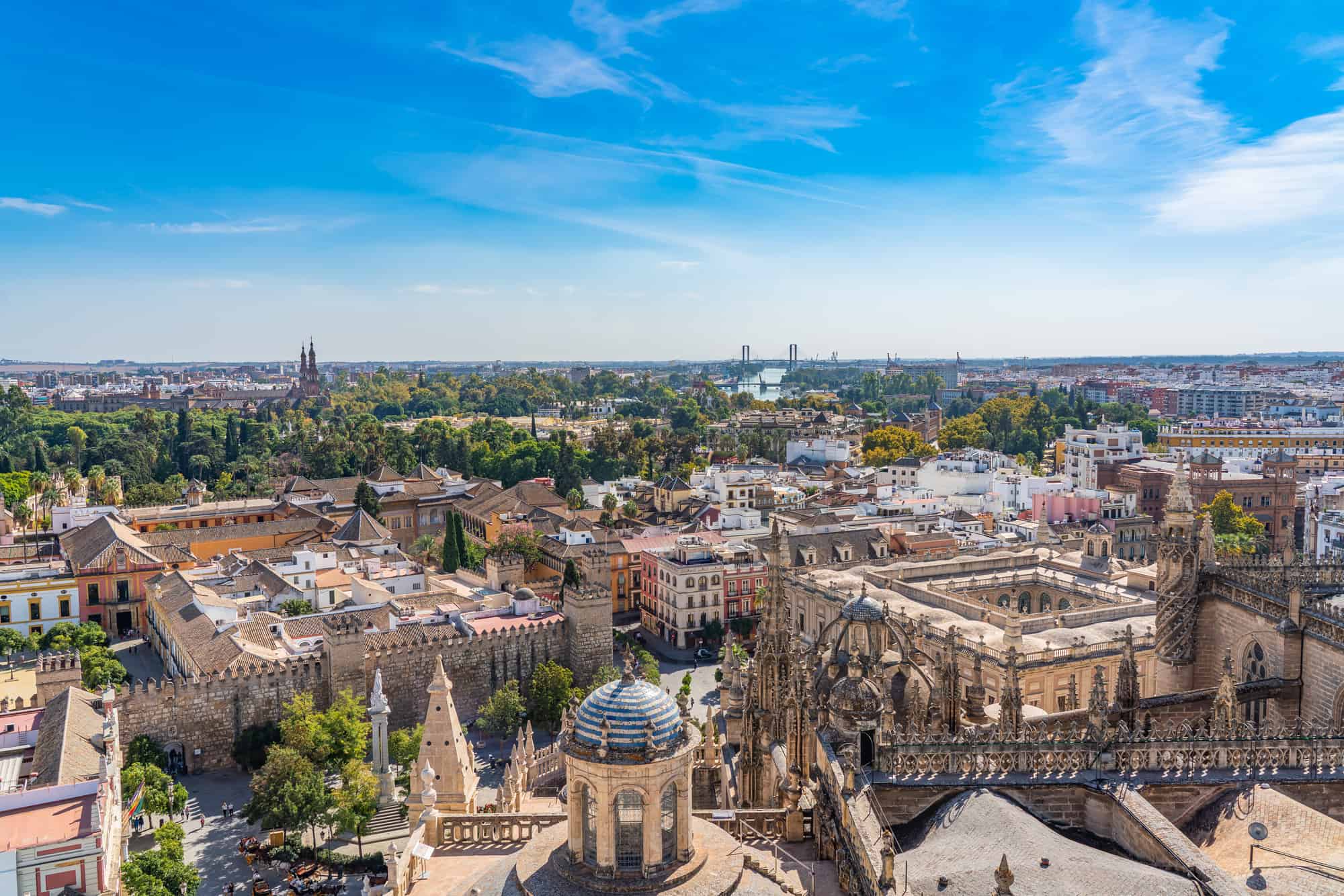 Deciding where to stay when visiting Seville can be as personal a question as what to eat for dinner. It all depends on your likes and your budget. Luckily, Seville boasts some wonderful budget-friendly options, even in its more pricey areas.
It also offers some wonderful luxury options for those looking to splurge a bit on their stay. Whether you are coming for a hot July summer holiday or looking to see Spain in February, Seville has something for everyone.
The most popular neighborhood tourists like to stay in is the Barrio Santa Cruz, and for good reason. It lets you be close to nearly every major attraction in Seville while offering you neighborhood vibes, complete with cobbled streets and aesthetic buildings. Having been home to the former Jewish Quarter, it also has its own history. Because of its popularity, however, it can be a bit pricey.
Located just next door, El Arenal is the best place to stay for history lovers, encompassing most of the historical sites of Seville as it used to be the city's port area. Again, given the proximity to Seville's attractions, this area can be a little on the pricey side.
For those who aren't afraid to stay a bit more of a walk away from the main attractions, La Macarena may be a good option (yes, THAT macarena–this neighborhood is where the dance got its name!). Still, only a few kilometers away from Seville's main attractions, this neighborhood can help you feel more at home, even as a tourist.
Best Seville Day Trips
Seville is the perfect base for short excursions due to its proximity to other Andalusian cities. There are a number of exciting day trips to choose from when considering exploring nearby cities or venturing out a bit further.
Seville's status as the Andalusian capital also ensures plenty of guided tours if you are interested in a more all-inclusive approach. Either way, Seville offers a great starting point for any southern Spanish adventure and has something for everyone.
Day trip from Seville to Granada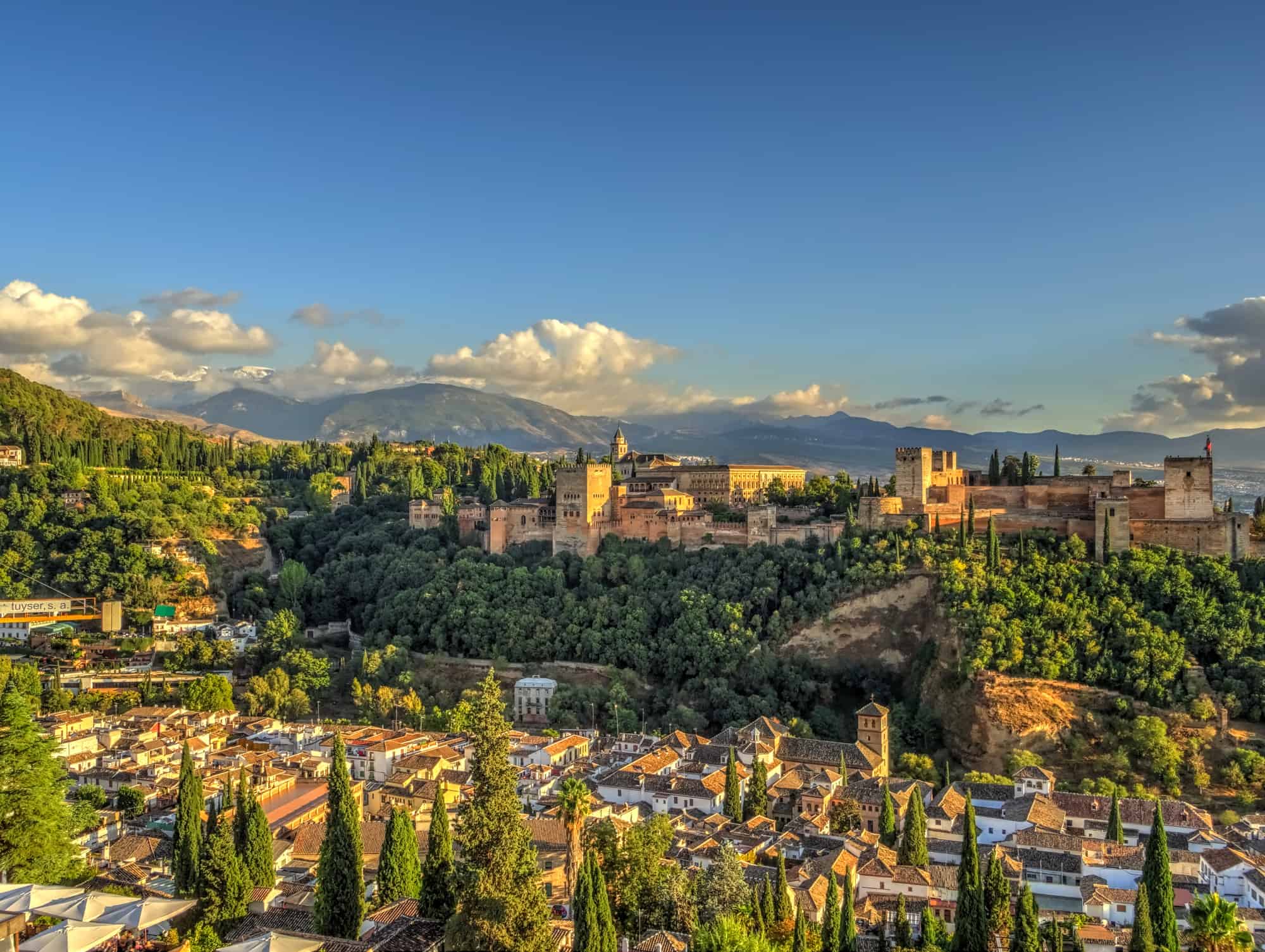 Located in the Sierra Nevada mountains' foothills, Granada has stunning landscapes and boasts amazing medieval architecture dating to the Moorish occupation. A fairly sizable city, it boasts several attractions, such as the hilltop Alhambra and the Granada Cathedral, amongst more.
The best time to visit Granada depends entirely on what you want to do while visiting the city, and different seasons offer different views. While there are abundant things to do in Granada, including sightseeing and hiking, a one-day visit to this historical city can be a bit of a whirlwind.
Day trip from Seville to Morocco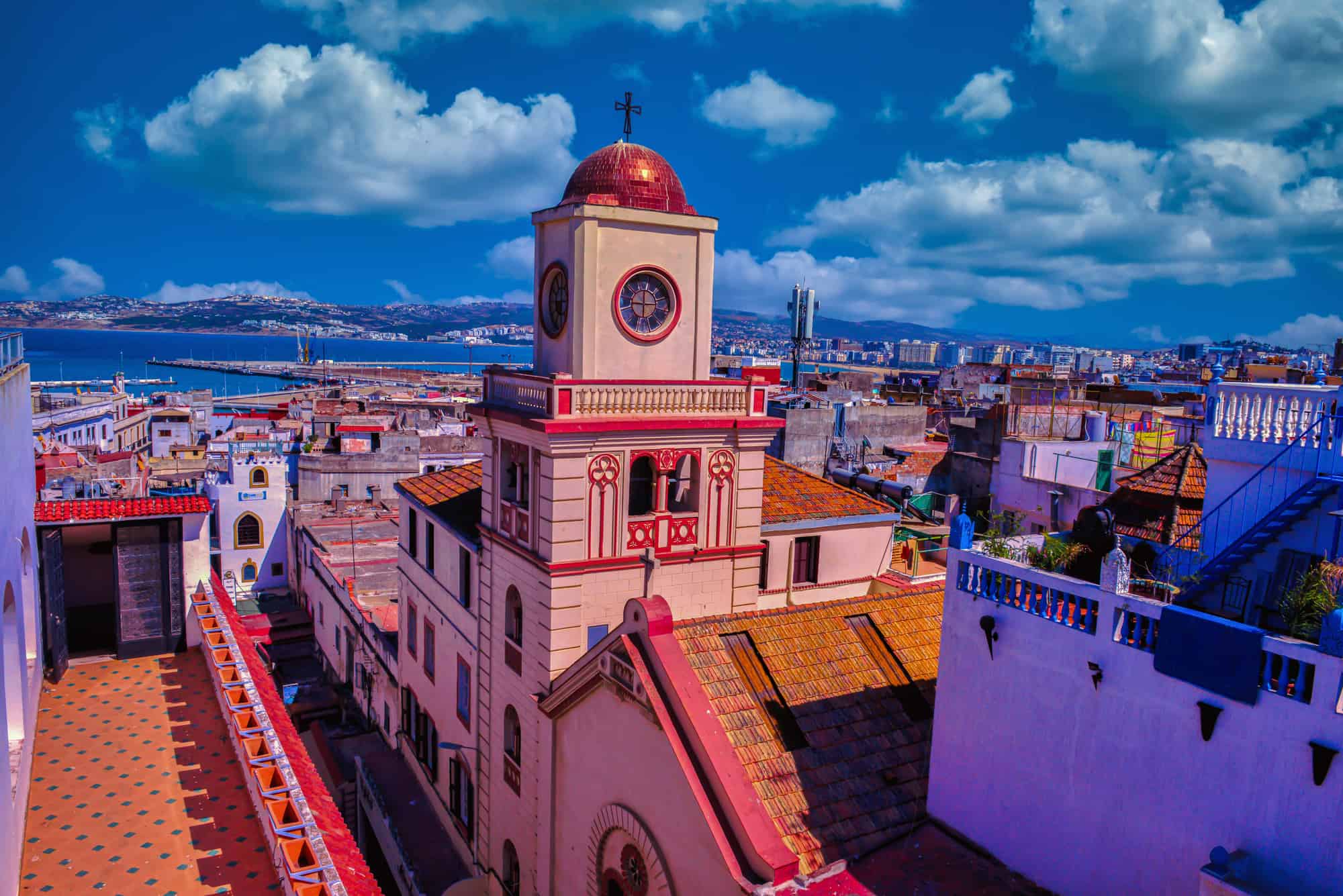 Did you know you could even take a day trip to Morocco from Seville? Luckily, the distance between Morocco and Spain makes this possible and gives Spain much of its rich history.
This can also be a fun trip since it is accomplished via a quick ferry ride between Tarifa and Tangier. Whilst in Tangier, take a walk around the medina and enjoy the history and culture of Morocco.
Day trip from Seville to Malaga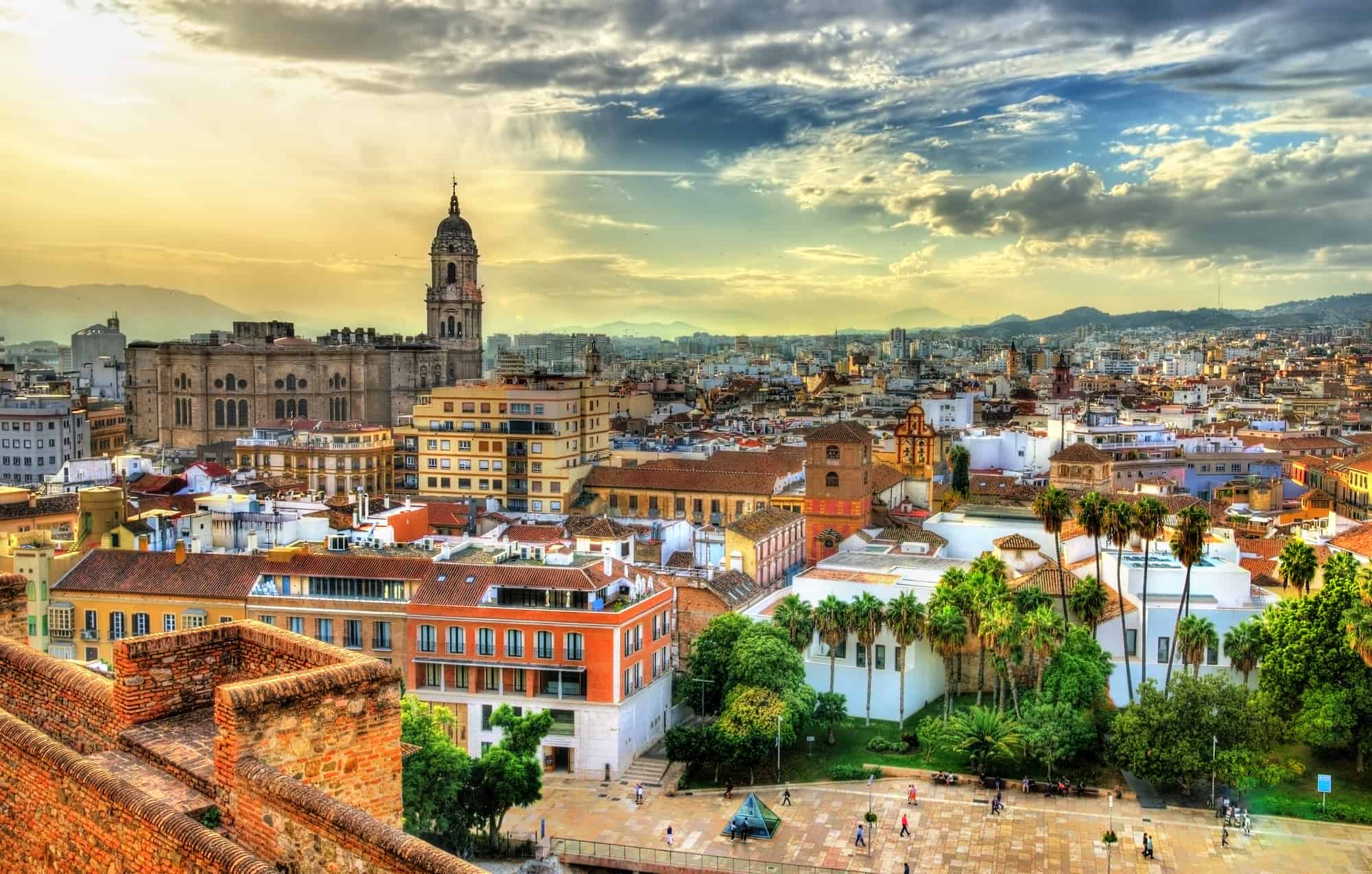 Another popular day trip is to the coastal city of Malaga. Those hoping for a beach day or just a trip to the famous Costa del Sol can take a trip down to this popular and historic city. With its stunning beaches and historic sites, this vibrant urban city truly has something for everyone, making it a great option for a day trip from Seville.
Before committing to a beach day, you may wish to know the best time to visit Malaga, but the city has something to offer any time of year. Besides its famous beaches, the Alcazaba is another must-see attraction in Malaga. The fortification was built under Moorish rule and is a sprawling complex of incredible history.
Seville Hiking Day Trips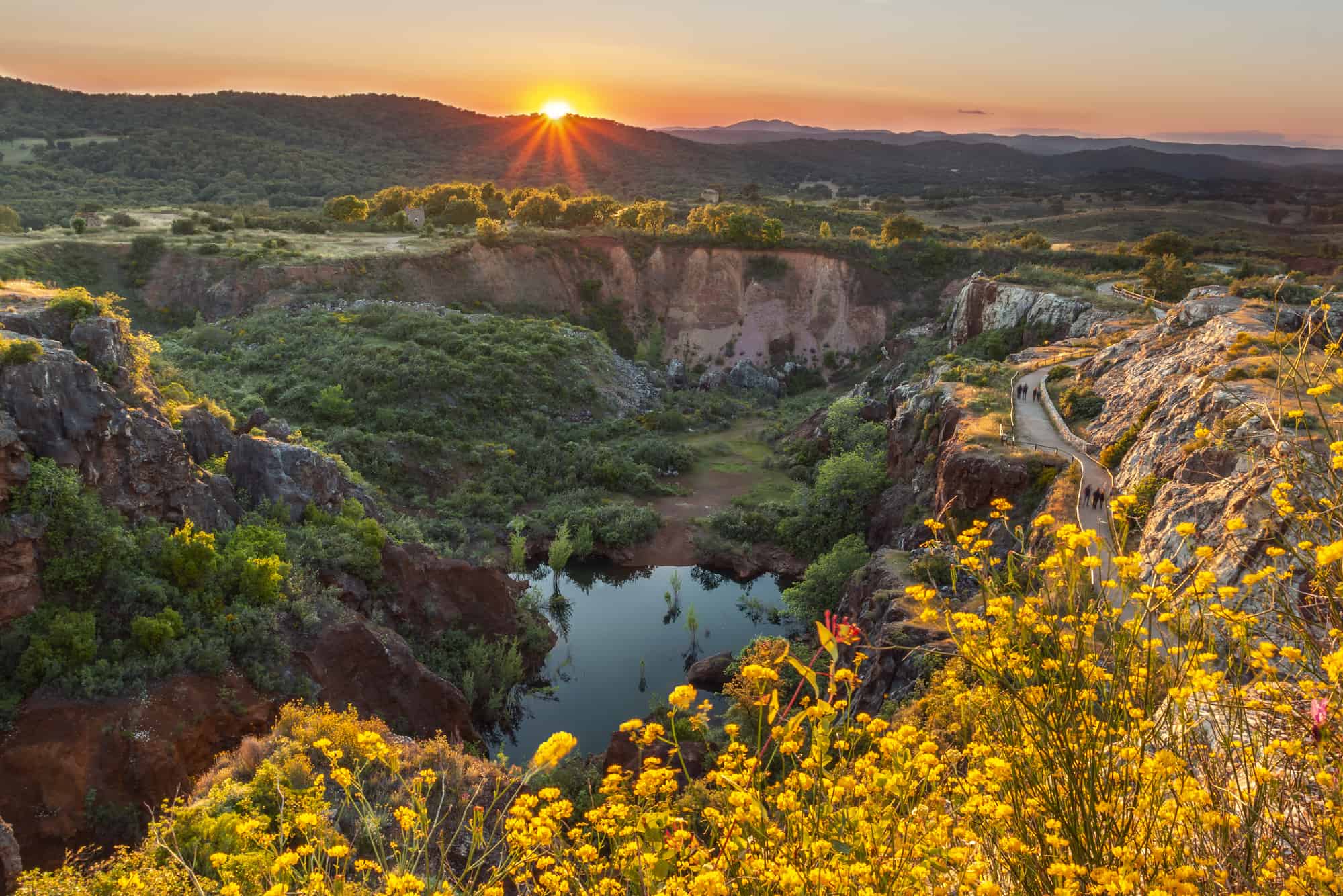 With its nearness to multiple nature parks, hiking day trips from Seville are incredibly popular. From gentle hikes around the marshland Reserva Concertada Dehesa de Abajo to hikes across some of Spain's most famous mountain ranges, Andalusia has hikes for everyone.
The Doñana National Park offers more unique hikes across their coastal dunes, and those hikers who wish for a more relaxed experience can even opt for a horseback ride. Sierra Norte de Sevilla offers beautiful hikes along the rocky cliffs with views of waterfalls, forests, and even caves.
Concluding Thoughts on Seville's Duration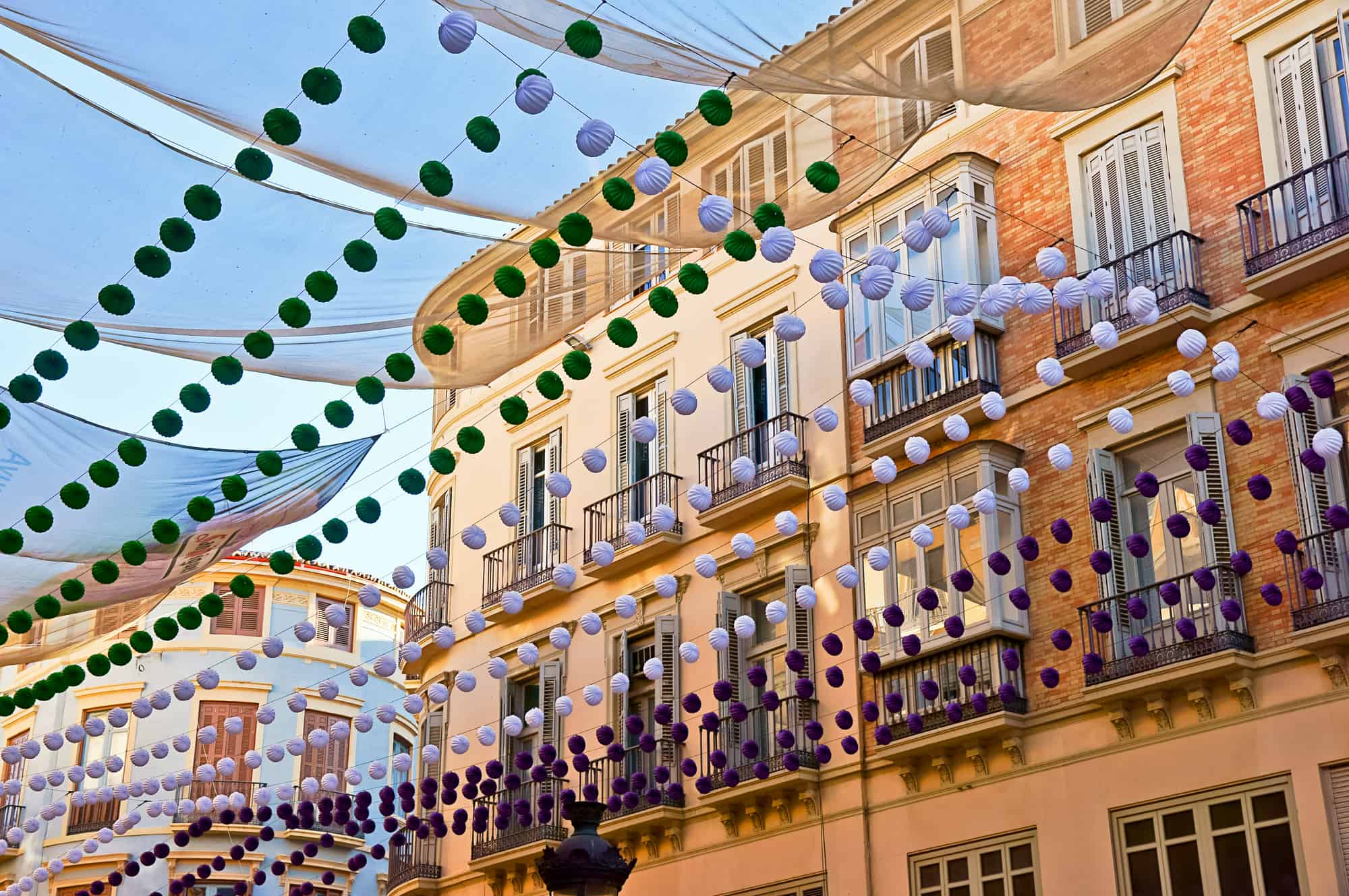 Deciding how to spend a trip to Seville is an incredibly personal choice, and with so many things to do, there is so much flexibility to make a trip exactly what you want it to be.
Whether it's a quick trip to breeze through the sites or a longer trip to experience everything there is to offer, Seville is a great place to visit. You may even need to come back for more!
Just letting you know
When you buy something through my links, I'll earn a small commission—don't worry, it won't cost you any extra! It's a win-win, right?
Exclusive Heymondo Travel Insurance Offer
Planning a trip? Make sure you're covered! We've teamed up with Heymondo to give our readers a special deal: 5% off travel insurance. Grab this deal and know you're looked after on your next trip.