Spain's reputation of having sunshine, beach vibes, and a practically unlimited supply of tinto de verano wine has attracted tourists to the Iberian Peninsula for decades.
The extremely sunny Spanish weather of the southern regions is what most people think of when they visit this country. But did you know that some places in Spain have similar weather to Scotland or the beaches of Normandy in France? You just have to head to the north of Spain to find it!
The northern regions are some of the most beautiful spots in the country, teeming with greenery, high cliffs, and some of the bluest shades of water in the Cantabrian Sea. The unique climate of Spain is what makes this possible. Here's how the weather in North Spain contributes to the beauty and culture of its provinces in a month-by-month guide.
Northern Spain Weather in Winter: Dec-Feb
The winter climate in northern Spain is much more temperate than in northern European countries, hovering around 10°C (50°F).
Instead of needing a super heavy winter coat or thick scarf, you may just need good quality rain jackets, rain boots, and umbrellas for the North of Spain's worst weather days.
Here are the general weather trends in Northern Spain between December and February to help you plan your holiday.
Weather in Northern Spain in December
In December, the weather in North Spain is pretty wet and mild, and you won't have to worry about snow unless you're visiting mountain peaks. However, some regions and cities of northern Spain in December are definitely rainier than others, notably Galicia.
The Galician capital of Santiago de Compostela and the region's largest cities, A Coruña and Vigo, have their highest rainfall during December. I visited Vigo in December, and I can attest that it would be wise to have rain gear on hand during this time, particularly multiple umbrellas, because it can tend to get windy.
While residing in Galicia, I had at least two umbrellas break on me throughout my stay, so it can get pretty frustrating if you don't have any backups when the weather is a bit wild.
If you're visiting this region and encounter a rainy day on your trip, luckily, Galicia has a plethora of fun indoor activities to do.
Weather in Northern Spain in January
January tends to be the coldest month in northern Spain. If you're looking for a coastal getaway during this time, keep in mind that cities near the Bay of Biscay, like Oviedo, Bilbao, Santander, and A Coruña, have the chilliest temperatures ranging between 6 to 11 degrees Celsius on average.
The weather may also be cloudy due to the frequent rainfall. Therefore, if you're looking for some nicer weather in Spain in January, you may want to head to cities in the northeast. Zaragoza, or the popular tourist destination Barcelona, for example, are known for having lots of sunshine during the winter despite the colder weather.
We definitely recommend visiting Barcelona during this time because it's not the peak tourist season. Your trip expenses will be a lot cheaper, and the money you save will allow you to spend more on things like food, better accommodation, activities, presents and souvenirs.
Weather in Northern Spain in February
In February, the weather in northern Spain begins to feel less cold. There is still a decent amount of rainfall in the northwest, but the warmer climate allows popular festivals to thrive.
This is especially true in Galicia and Asturias, where Carnaval celebrations are prominent, a weeklong holiday that is observed in Spain in February and sometimes in March, depending on when Easter falls. The festivities, which are huge parties, represent a final effort to enjoy treats, like sugar, foods, meats, and even alcohol, before giving them up for the Christian fast called Lent.
During Carnaval, people dress up in colorful costumes and the vibe is similar to Halloween. In various northern cities, towns and villages, there are vibrant street performers, food stalls exuding the savory aroma of chorizo, and delectable nightlife.
My favorite Carnaval was in Ourense, Galicia, the biggest in the region. This is where the people really know how to party, and when I went, I only had to wear a light jacket. Therefore, February is a good time to explore northern Spain if you're looking for some fun, local experiences.
Northern Spain Weather in Spring: Mar-May
In the north of Spain, April showers do indeed bring May flowers. Spring is when the weather gets warmer in Spain, and the rain is not as heavy as in the winter months. This is when visitors can really see the landscape of northern Spain shine!
As cloudy days lessen, northern Spain's greenery becomes more lush when touched by sunlight, and the weather becomes excellent for hiking mountains. Here is what you can expect month-by-month in the spring.
Weather in Northern Spain in March
The average air temperature in northern Spain in March ranges from 15°C (60°F) during the day to 7°C (45°F) at night, which is common throughout much of the springtime. This allows for decent weather outside, which can inspire you to take part in fun outdoor activities that give you a taste of Spain's natural paradise.
We recommend seeing some of the mountains of northern regions during this time, and one range you definitely shouldn't miss is the Picos de Europa. These mountain peaks span through Asturias and Cantabria and tower majestically over the Bay of Biscay.
Weather in Northern Spain in April
April can be rainier in some parts of northern Spain, particularly in Oviedo, Vigo, Bilbao, Logroño, and San Sebastian.
Therefore, one of the best places to visit northern Spain in April is the region of Navarre, where the temperature begins rising during the month. This is when the region's wineries and cheesemakers start to get ready to receive visitors, and the woods and natural parks come alive.
Weather in Northern Spain in May
With average temperatures hovering around 19°C (6 °F), northern Spain in May has pleasant springtime weather, perfect for walking around the city or the beach.
Unfortunately, it probably isn't hot enough in May to go for a dip in the Bay of Biscay, but you can still enjoy the north's lovely climate and waters on a boat tour.
Northern Spain Weather in Summer: Jun-Aug
The best weather in northern Spain for swimming at the beach, going to festivals, eating outside, and even island trekking is definitely summertime.
With an average temperature of around 25°C (77°F), the weather is warm enough to wear light clothing and cool enough so you won't be dripping with sweat.
Here are some of the best things to do while basking in the summer weather.
Weather in Northern Spain in June
June is one of the best times to visit San Sebastian, one of the most well-known cities in the Basque Country of northern Spain. Famous for its beauty and food scene, the city is often ranked as one of the best places to live in Spain by the sea, making it an excellent spot to begin an early summer holiday.
San Sebastian is the perfect place to spend time outdoors, with an average warm and mild temperature of 21°C (70°F). You can take a dip in the Cantabrian sea or even spend time eating pintxos, little skewer snacks that are a staple of Basque cuisine, served on restaurant patios around the old town.
Weather in Northern Spain in July
With weather temperatures in the mid-20s (mid-60s Fahrenheit), July is the perfect time to visit Pamplona, the capital of Navarre and one of the cheapest places in Spain.
This is the month when the city celebrates the famed Running of the Bulls festival, also called the festival of San Fermín, which occurs every July 7th-14th in Pamplona.
During this time, festival goers will witness dozens of Pamplona natives donning white and red handkerchiefs around their necks, celebrating the martyrdom of their patron saint.
Six Spanish fighting bulls and six steers run from the Corrales de Santo Domingo to Pamplona's Plaza de Toros, a bullfight arena, as the main event. Over one million spectators watch the event over eight days, which is definitely one of the most unique Spanish celebrations to witness.
Weather in Northern Spain in August
Since the weather in northern Spain is probably the nicest for beachgoers in August, some of the most popular cities, like Barcelona or San Sebastian, can get very touristy.
For this reason, we recommend visiting Vigo, Galicia, during this month. This city is considered a gem of the north due to its gorgeous estuary, surrounding green mountains, and amazing seafood. It also boasts beautiful turquoise beaches and is located right near the Cies Islands, an unspoiled and highly protected archipelago in Vigo's estuary.
Northern Spain Weather in Autumn: Sep-Nov
After August, the seasons begin to change in northern Spain, and so does the weather. It becomes cooler, and rain begins to fall again come November.
However, despite the weather getting wetter, there are still amazing things you can enjoy in northern Spain during the autumn season. Here are the best activities to do.
Weather in Northern Spain in September
The mild and warm weather in northern Spain allows for grapes to be harvested in Logroño, marking the start of one of the most popular wine festivals in Spain, the Rioja Wine Harvest Festival, or the festivities of San Mateo.
The celebrations last all week, leading up to a main event called the Feast of San Mateo on September 21st. During this time, the capital of La Rioja is filled with a packed program of non-stop festivities, as well as wine lovers from around the Iberian Peninsula.
Weather in Northern Spain in October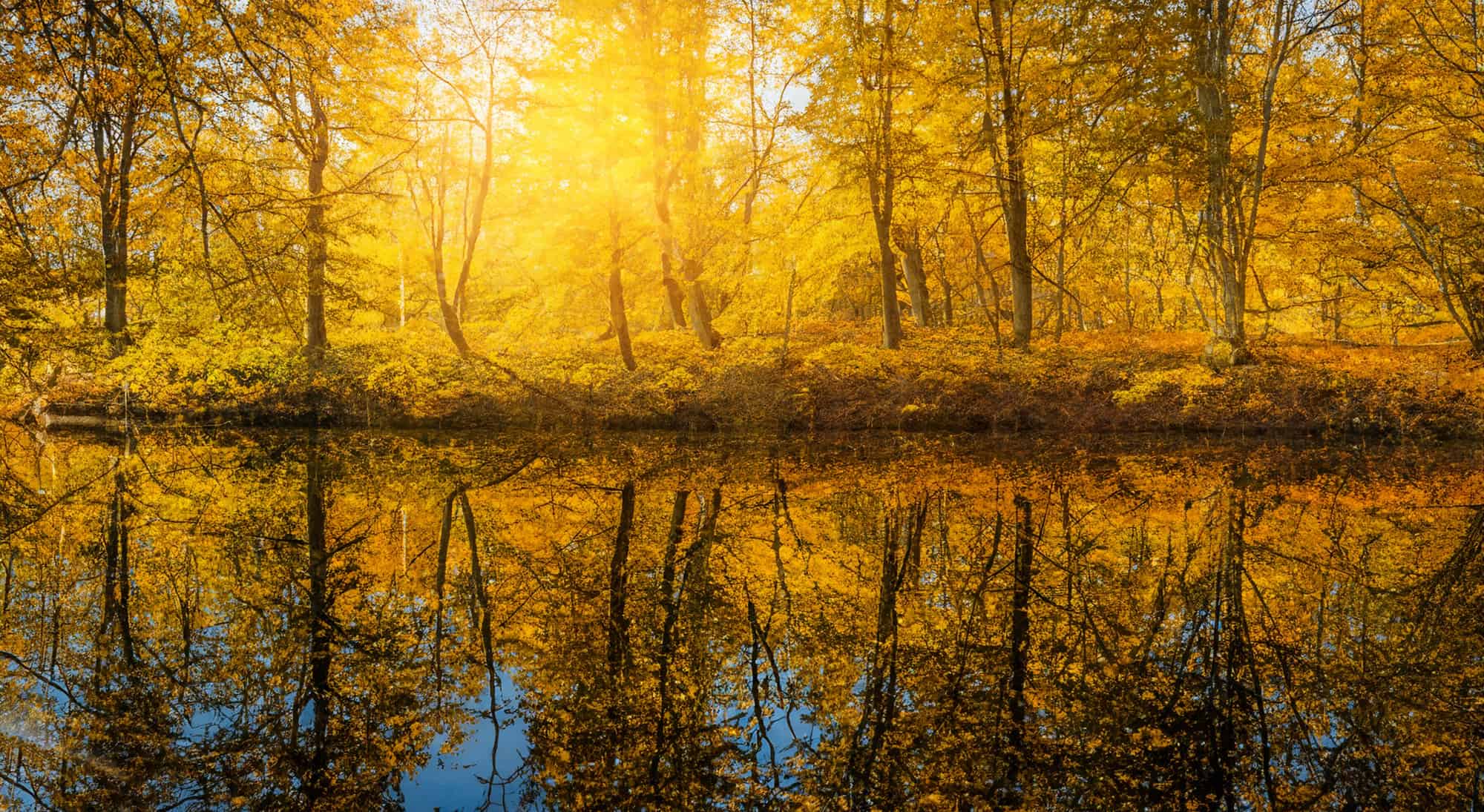 Throughout the north, the temperature in Spain ranges between 10-20°C (50-70°F) and has about 10 to 13 days of rain in October. Though you may need a raincoat, seeing the changing of the seasons during this month is still worth a visit.
Navarre, for example, is filled with beautiful autumn foliage in its beech forests. The trees are filled with brilliant golds, russets and reds, and as the leaves change color, wild mushrooms push up from the earth in the most magical way.
Weather in Northern Spain in November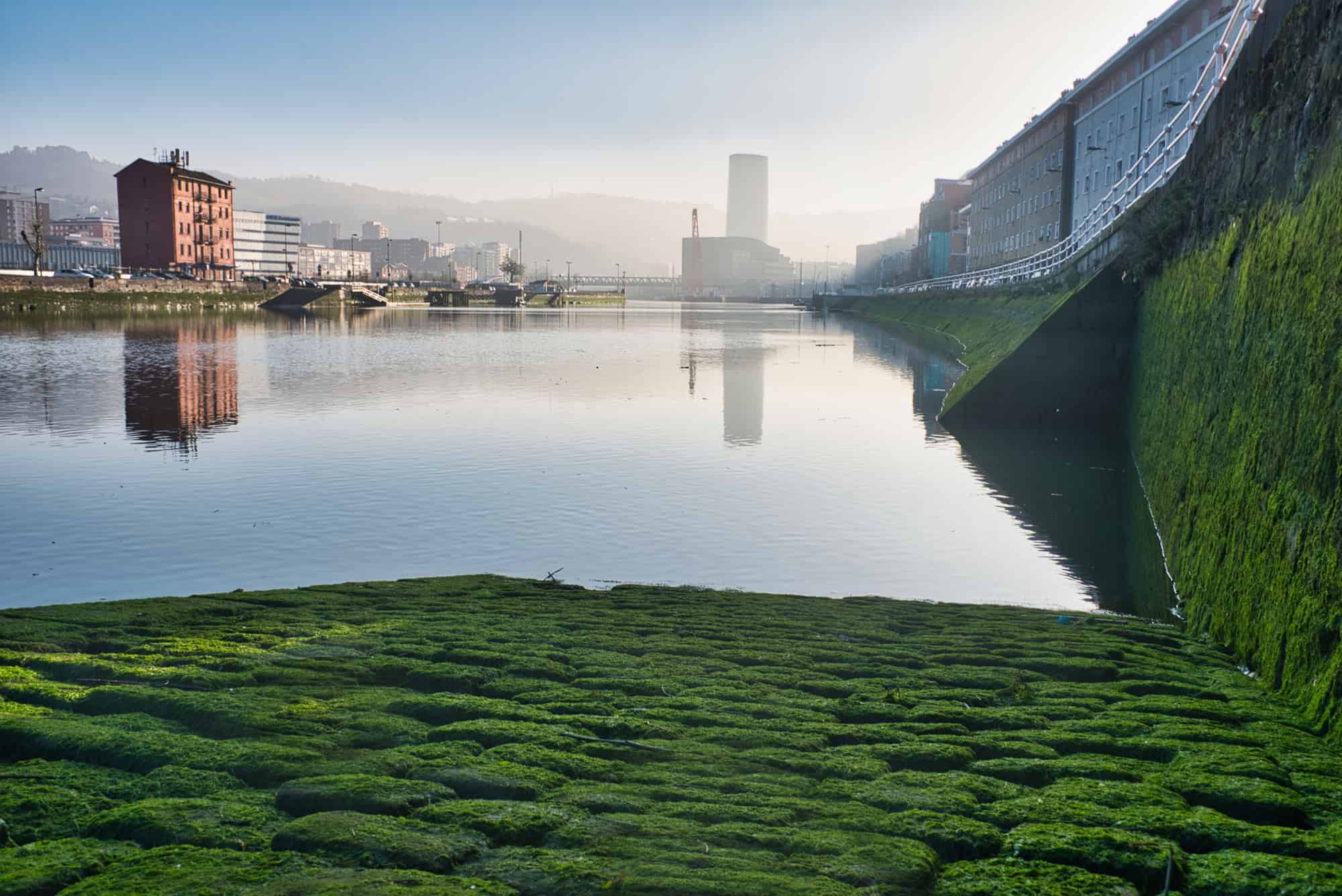 November is when northern Spain comes into heavy rainfall again, especially in the Basque country. This is the wettest month of the year, and you can expect to find from 8 to 15 days of rain in cities such as Bilbao and San Sebastian.
Unfortunately, during this month, they are hit by storms often and have chilly temperatures. If you're visiting this region, it's best to resort to some indoor activities and cozy night stays.
Sea Temperatures in Northern Spain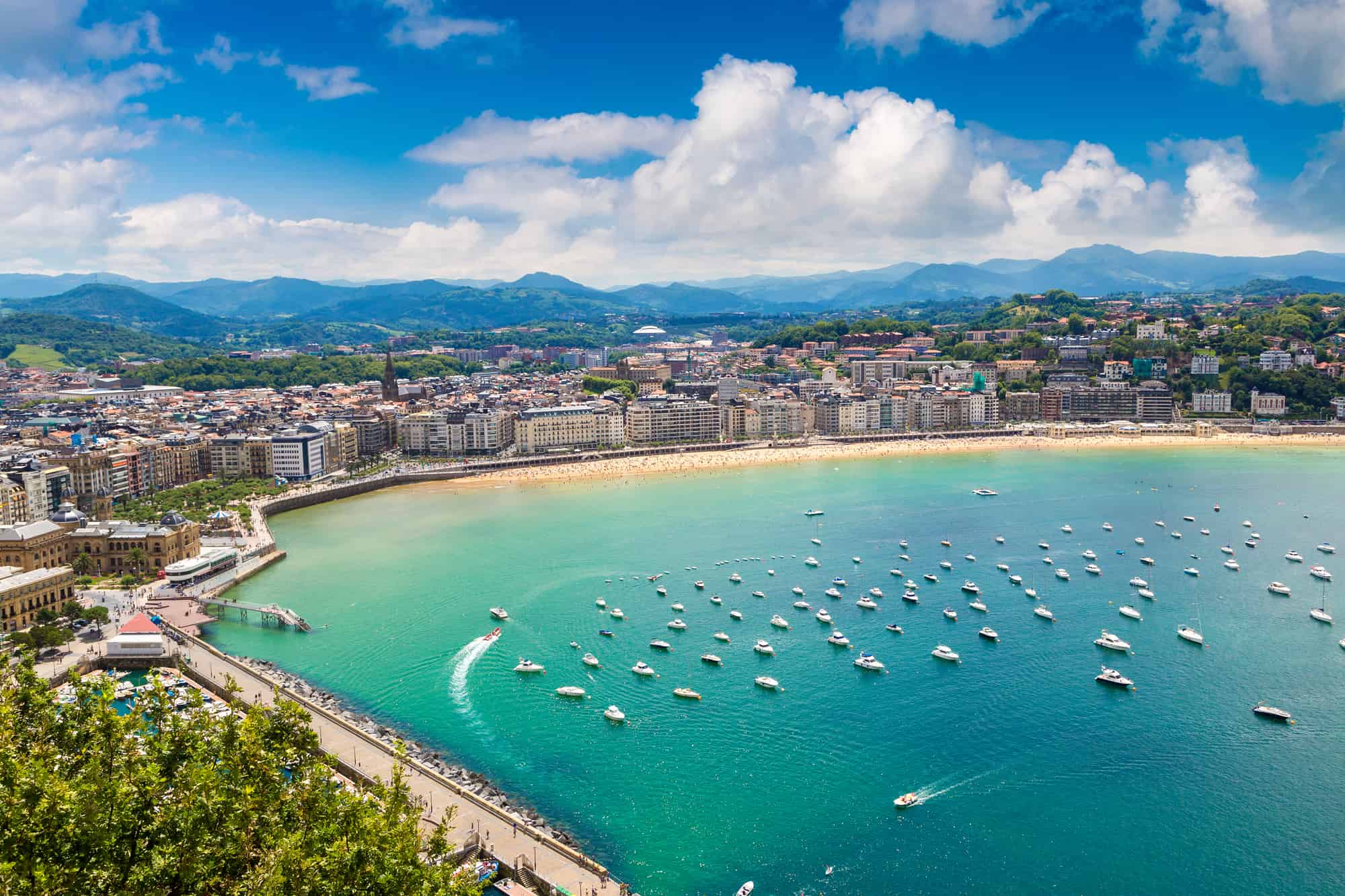 The warmest water temperature of the Cantabrian Sea is in August, with an average of around 21°C (70°F), which is why we recommend going to the beach in northern Spain during this time. Popular northern cities that we recommend visiting along this coast are Santander, San Sebastian, and Gijon.
However, if you're looking for a less crowded beach vibe, you may want to check out the coastal towns of Asturias. Places like Llanes, Ribadesella, and Santillana de Mar are charming, picturesque and include all of the crystal blue waves you can see in the big cities.
Best Time to Visit North Spain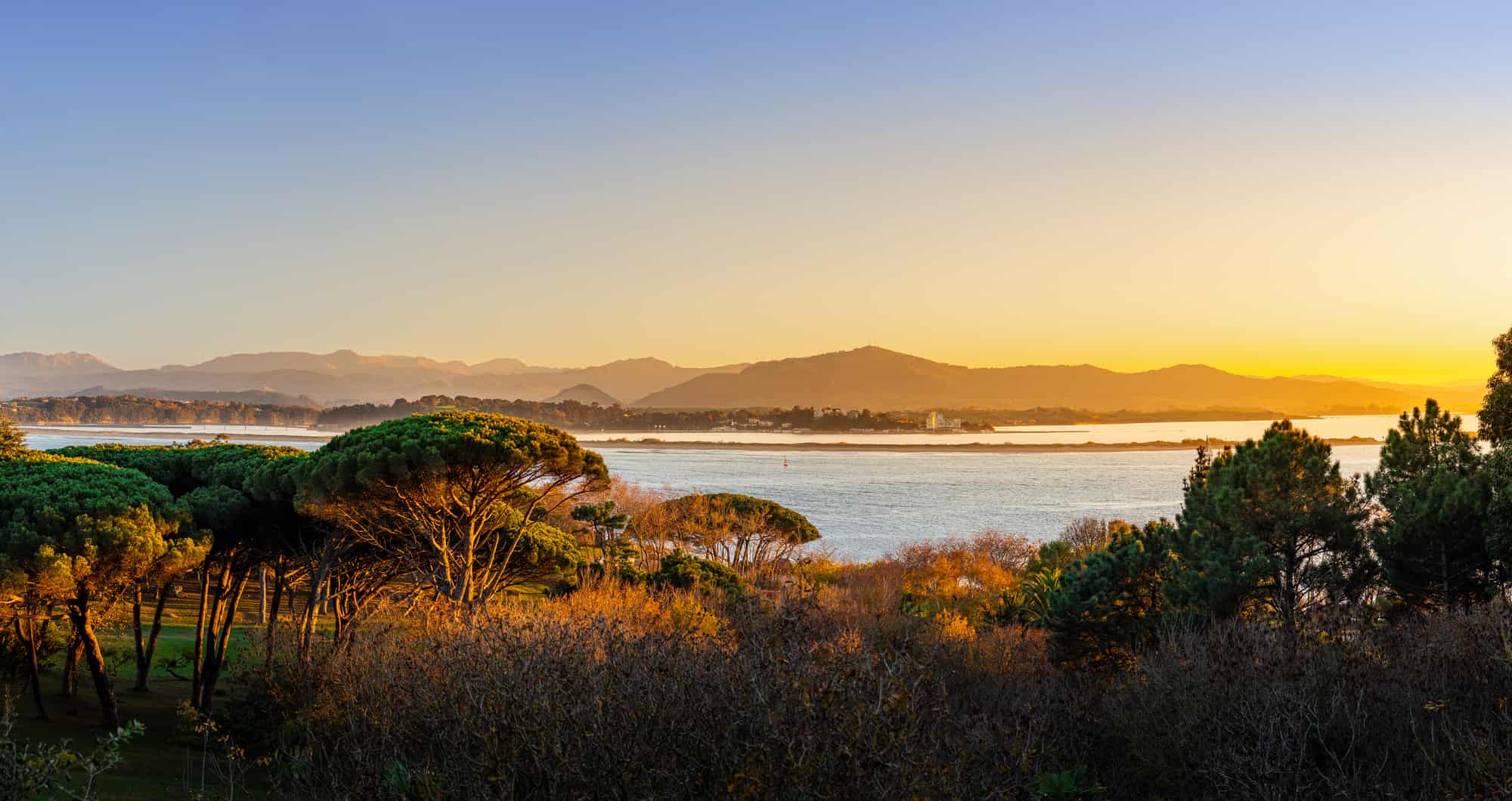 Overall, the best times to visit north Spain depends on what you're interested in. If you'd like to celebrate Carnaval and see traditional Spanish dances in Galicia and Asturias, head to the north in February.
If you'd like to go on a scenic wine tour in Spain's countryside, it would be best to go in autumn. And for beachy vibes, go on holiday in the summer.
Whatever time you choose to visit North Spain, there will be many fun activities regardless of the weather. However, definitely figure out which type of weather and season is right for you before you book your holiday.
Wrapping Up the Weather in Northern Spain
The weather in northern Spain definitely isn't the hottest of the Iberian Peninsula, but it certainly has the coolest summers, the mildest winters, and the most scenic autumns.
Ultimately, the north of Spain's weather is what allows its beauty to thrive. The rain nourishes its greenery, and its lack of high heat allows it to thrive all year around. Come marvel at the climate that has made this natural paradise possible. Choose your ideal season and book your trip.
Just letting you know
When you buy something through my links, I'll earn a small commission—don't worry, it won't cost you any extra! It's a win-win, right?
Exclusive Heymondo Travel Insurance Offer
Planning a trip? Make sure you're covered! We've teamed up with Heymondo to give our readers a special deal: 5% off travel insurance. Grab this deal and know you're looked after on your next trip.